About Porsche
The name Porsche has been synonymous with the automobile since the end of the 19th century, when Professor Ferdinand Porsche built the first gasoline-electric hybrid vehicle. In 1930, he founded Porsche the company, a German automaker that designed and built vehicles such as the first Volkswagen before releasing a sports car of its own in 1949, the 356.
The very first 356 prototype was mid-engined, but by the time production started the car featured a Porsche design hallmark that continues to this day in the 911: a boxer engine mounted behind the rear axle. The rear-engined layout made room for rear seats, adding practicality, and gave them the unique handling characteristics that so many Porsche Club of America members love.

The Stuttgart-Zuffenhausen-based automaker is not a company adverse to change, however, and through the years it expanded its mainstream vehicle lineup to include entry-level mid-engined and front-engined sports cars, V8-powered GT cars, a supercar every decade or so, and even sports utility vehicles and sedans. They all possess a level of sportiness combined with everyday usability that other car manufacturers struggle to achieve.
When customers walk into a Porsche dealership today they can choose from six different models. The rear-engined 911 maintains its long-running status as the company's flagship sports car. The mid-engined Cayman and Boxster are the company's entry level sports cars. Four-door Porsches are represented by the Cayenne full-size sports utility vehicle, the compact Macan SUV, and the Panamera sedan. All models are available in several variants to suit customers' different tastes and needs, and can be further refined with an extensive list of options or even the Porsche Exclusive program.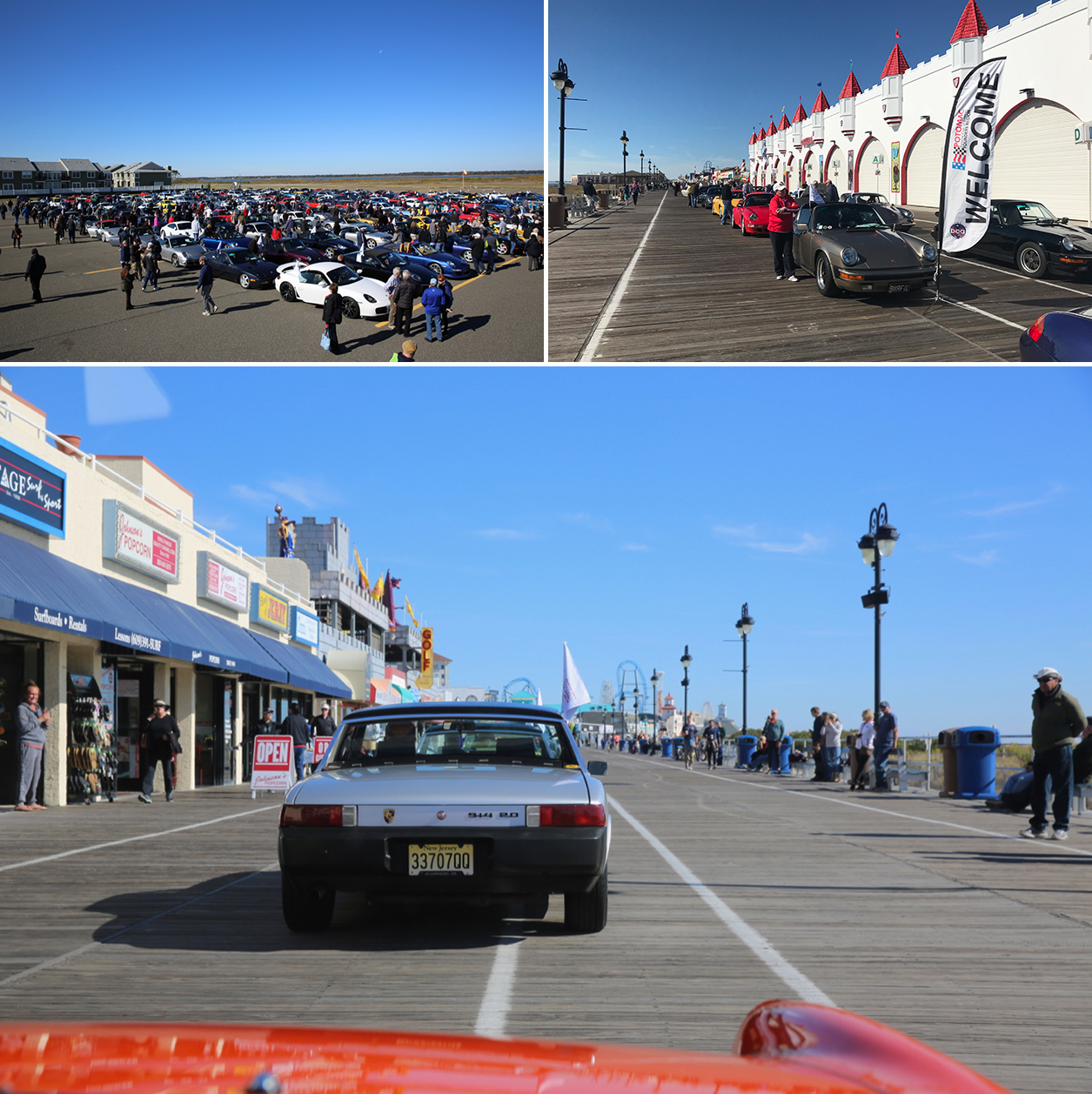 The world of Porsche is not relegated to vehicles, either. It has maintained its long-running status as an engineering firm willing to work with other automakers and in other industries, as well as Porsche Design, which designs products ranging from shoes to timepieces.
Porsche's history with Porsche Club of America is a long one, starting in 1955 when the club was founded. PCA served as a support system for North American Porsche owners in those early days, when their cars weren't as numerous or reliable as they are now. If members had issues with their cars, Porsche would hear about them. After a petition by members, the automaker recognized PCA, establishing a long-running relationship that continues to benefit both Porsche and club members today. One such benefit was apparent at the first Porsche Parade in 1956: Porsche sent factory representatives to give technical tips to members — and it continues today with PCA's bi-annual Tech Tactics events.

Find out what Porsche has to offer with the links provided below, which cover everything from obtaining a Certificate of Authenticity to European Delivery to the Porsche dealer locator.
Photos: Porsche