Contributing to local first responders

Article by Jim Hemig
Photos courtesy Vancouver Island Region
Porsche Club of America Regions support many different aspects of our communities. With one amazing event, the PCA Vancouver Island Region contributed to both its local police and fire departments.
Each spring the Vancouver Island Region holds its Black Rock charity event at the Black Rock Oceanfront Resort, in beautiful Ucluelet, situated on the west coast of Vancouver Island, British Columbia. The Black Rock charity event supports two local charities: Cops for Cancer "Tour de Rock" and the Ucluelet Volunteer Fire Brigade (UVFB).
The Vancouver Island Region raised $23,381 for Cops for Cancer in 2018. The Cops for Cancer Tour 2020 bicycle ride will be travelling across Vancouver Island again this year. The cycling team is formed from Royal Canadian Mounted Police (RCMP) officers from Island detachments, municipal forces, and Island media. They are biking to raise funds for the Canadian Cancer Society and all proceeds will be used for child cancer research and programs for children with cancer, including Camp Goodtimes, a summer camp for children with cancer. This camp offers a fun-filled week away for children 6 – 16 who are living with cancer.
The Vancouver Island Region also raised $8,324 for the Ucluelet Volunteer Fire Brigade at the Black Rock event in 2018. The UVFB are volunteer fire fighters who contribute their time to help the Vancouver Island Region with the Black Rock charity event by cooking (BBQs at the beach & trackside and a pancake breakfast), fireworks, and being on-site with EMS personal and a rescue vehicle for the HPDE event. Funds raised from past Vancouver Island Region Black Rock events have been used to purchase new UVFB firefighting equipment, such as a thermal imaging camera for use in the brigade's lifesaving work and even an ATV used to assist British Columbia Ambulance Service and West Coast Search & Rescue.
Black Rock is a multi-region event intended to bring PCA members together and to share friendship and passion for Porsche. Members have attended from nearby regions including Wild Rose, Pacific Northwest, BC Interior, Canada West, Silver Sage, Olympic Peninsula, and Polar Region. The event has multiple activities over four days, as well as time to just sit back and enjoy the beautiful scenery and wilderness areas, including an enjoyable drive with hilly and twisty roads. The next Black Rock event will be Thursday, May 14, to Sunday, May 17, 2020
2018 Tour de Rock rider, RCMP Constable Shane Coubrough said, "I had been told by several prior Tour De Rock riders that the Black Rock event was a highlight of the Tour for them and I must agree that you have set the bar high. We met amazing people and will cherish the memories forever. Which is about how long it will take me to save up and buy Jacqueline a Porsche now that she got to ride in one. I have a lot of overtime to work to make that happen!"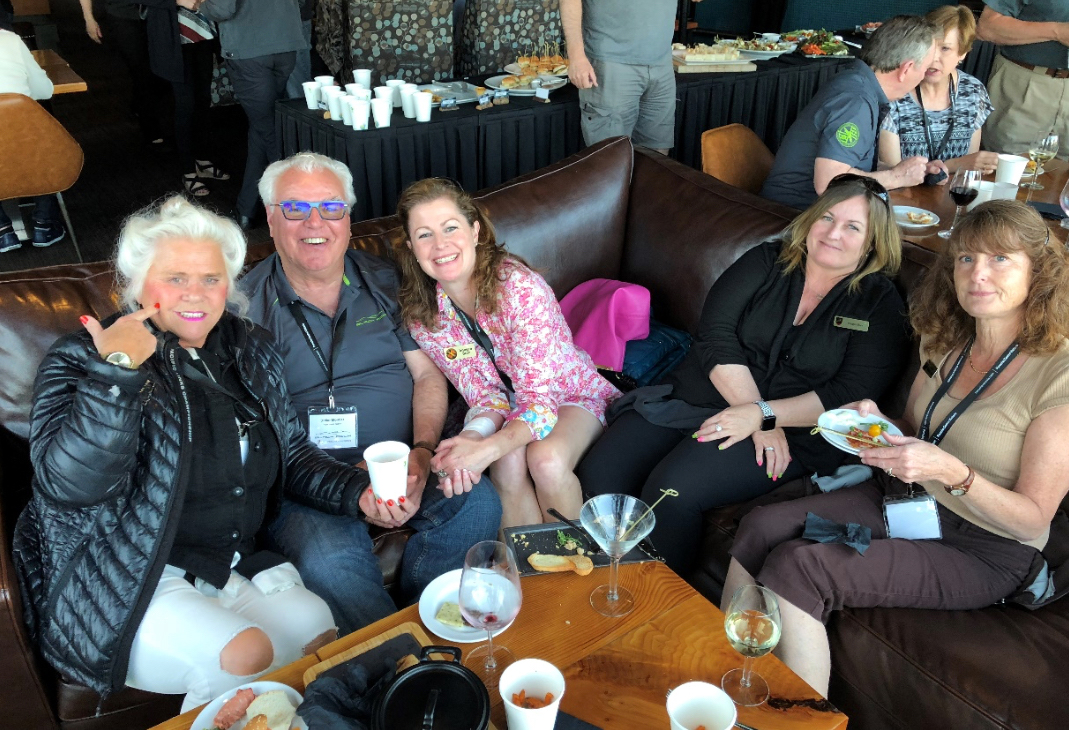 The PCA Vancouver Island Region gathers a group of members each year to organize this event, with tasks that include raising funds, finding sponsors, getting auction items for the charities, organizing fireworks, Autocross, HPDE, overland events, Poker Rally, Nature Walks, Show & Shine, Sunday Porsche Parade, arranging with the Resort for Thursday Welcome Reception, Saturday night Members' Gala Dinner & Auction, and Sunday Brunch. The Friday night BBQ cooked by the UVFB is a favourite with the local community who are invited to the beach dinner with donated funds going to UVFB. The Club uses the Tofino airport runway and taxiway to hold Autocross and HPDE events. Event participants are very fortunate to have Steve Cropper and his qualified team of HPDE instructors and Conrad Peden and team of quality Autocross instructors. All instructors volunteer their time with many travelling a long distance to join the event.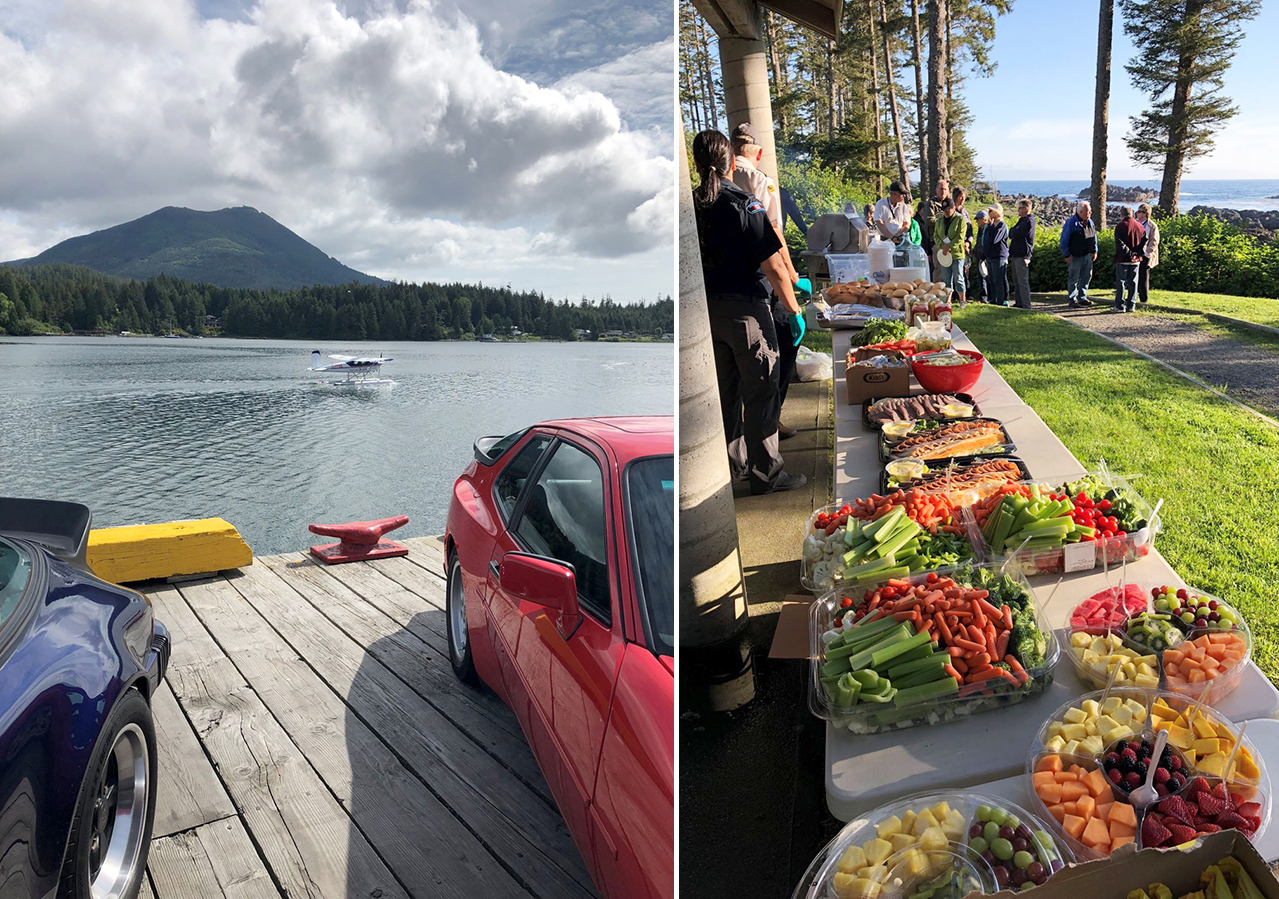 The Black Rock Committee over the past few years has been headed by Dan Bourlet, who together with other members (Steve Fairbrother, Brad Blaney, Dean Aikenhead, Norm Smith, and Sylvia Mansfield) contribute their time and effort to organize the event. Gary Glover and an event committee arranged the first Black Rock event 10 years ago.
Every year across Porsche Club of America, members are making a difference with many heartwarming and thoughtful acts of kindness. The above is just one of those community contributions. Be sure to check e-Brake News to read more about PCA Regions making a difference and visit the Members Making a Difference page for additional past articles. If your Region has a charitable activity or event that you would like to share, contact us to share the story.