D-Patrick, Porsche Club host toy drive

Visit the Members Making a Difference page
Republished with permission from WEHT/Tristatehomepage.com
Photos courtesy of WEHT/Tristatehomepage.com
EVANSVILLE, Ind. (WEHT) – Dozens of toys are now ready to brighten Christmas for Warrick County children after an event on Saturday morning.
D-Patrick Porsche and the Southern Indiana Region Porsche club hosted a toy drive for Warrick County Child Services.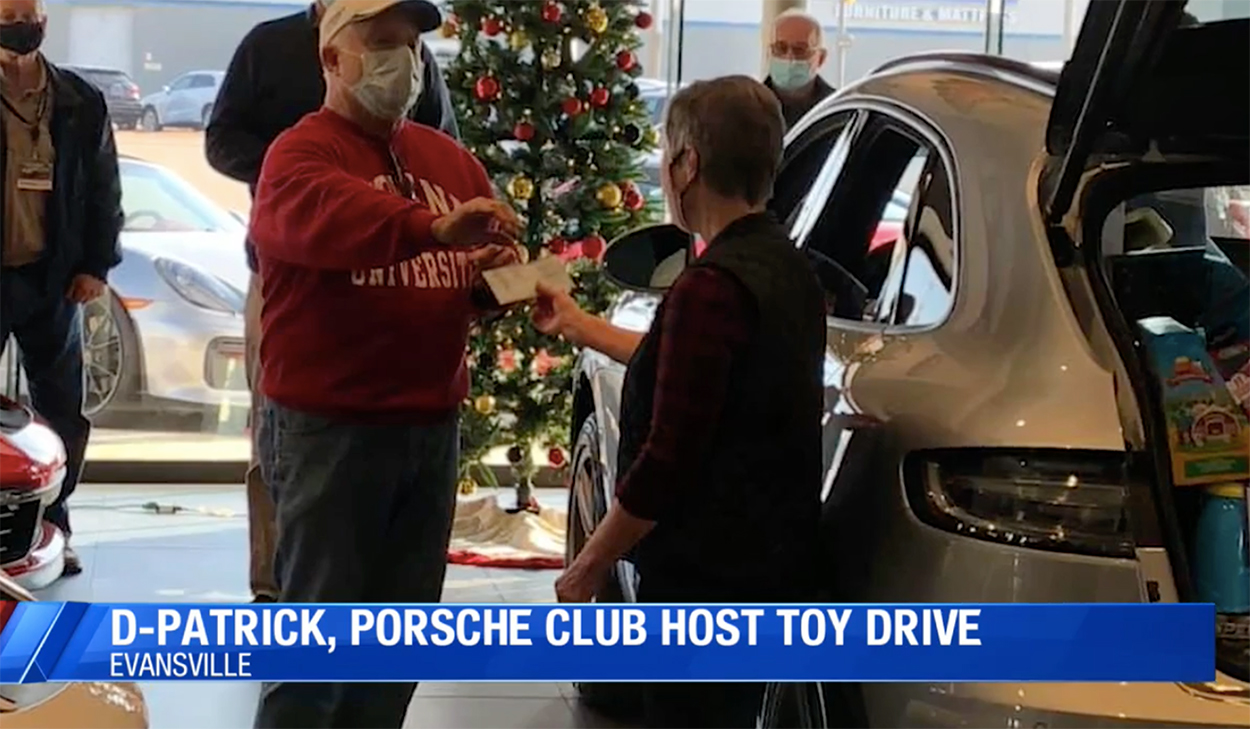 The organization gives toys to children they work with and families who contact them who are in need of assistance this Christmas.
Organizers say the trunk and backseats of every car in the showroom were filled with new toys.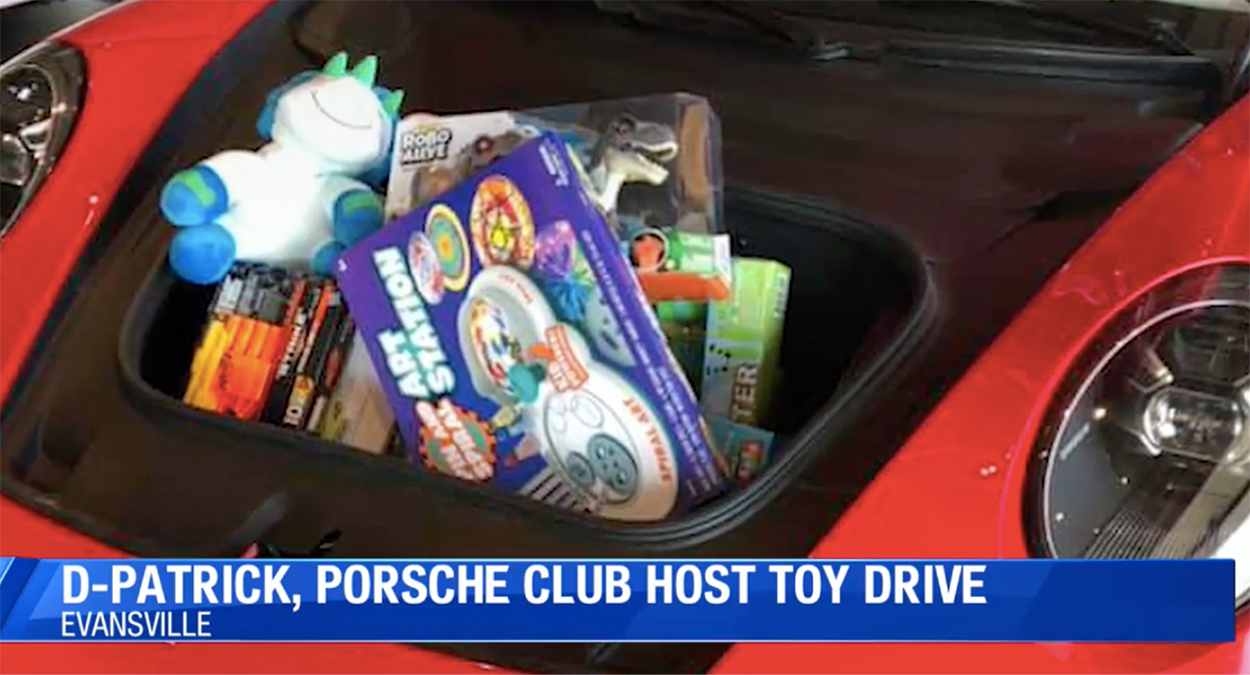 As part of the event. a 750-dollar check was presented to the Evansville Museum of Arts, History and Science.
Warrick County Child Services says they are currently serving around 170 children.
Click here to watch the complete news video.
---
Every year across Porsche Club of America, members are making a difference with many heartwarming and thoughtful acts of kindness. The above is just one of those community contributions. Be sure to check e-Brake News to read more about PCA Regions making a difference and visit the Members Making a Difference page for additional past articles. If your Region has a charitable activity or event that you would like to share, contact us to share the story.