Dream Drive for Kids

Article by Jim Hemig
Photos courtesy Eric Peterson
Children undergoing treatment for a wide range of illnesses at the OHSU Doernbecher Children's Hospital in Portland, Oregon get the best care possible, but treatment is a long and often tedious process. After learning of this, PCA members Eric and Amity Peterson decided to help share some fun with the young people facing these difficult health-related challenges. Their goal was to "create joy" for children in Oregon and Southwest Washington who are going through a tough time.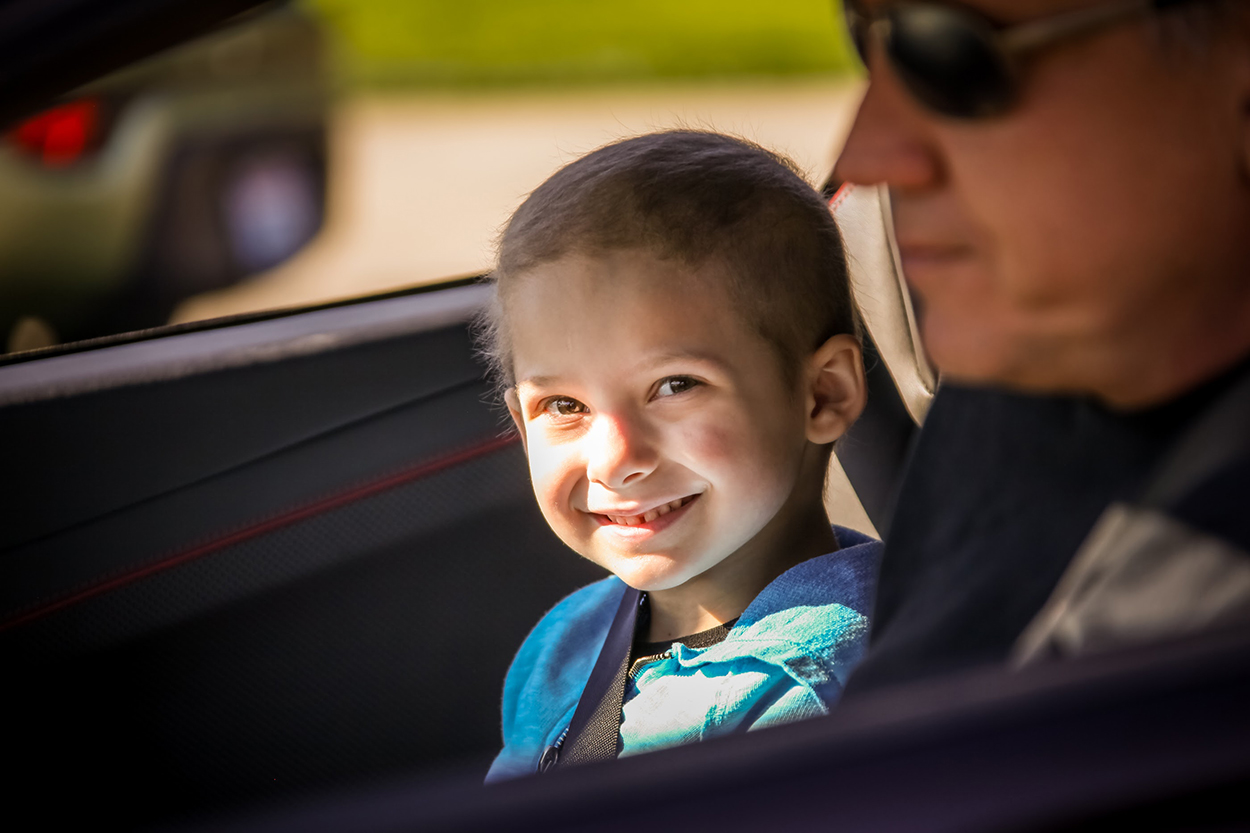 Eric and Amity created "Dream Drive for Kids," which offers the young folks in the hospital a tour of their small car collection, and the entire family gets to see up close some amazing performance and sports cars, including several Porsches. The Petersons let the families experience the cars from the inside, including popping the hoods, taking pictures, and answering questions ... and then the child picks their "Dream Car" and they go for a drive! The whole experience only takes about 90 minutes, but they have created long-lasting memories for the child and entire family.
This three-minute video shows the joy the Peterson's have brought to children at the hospital. Click here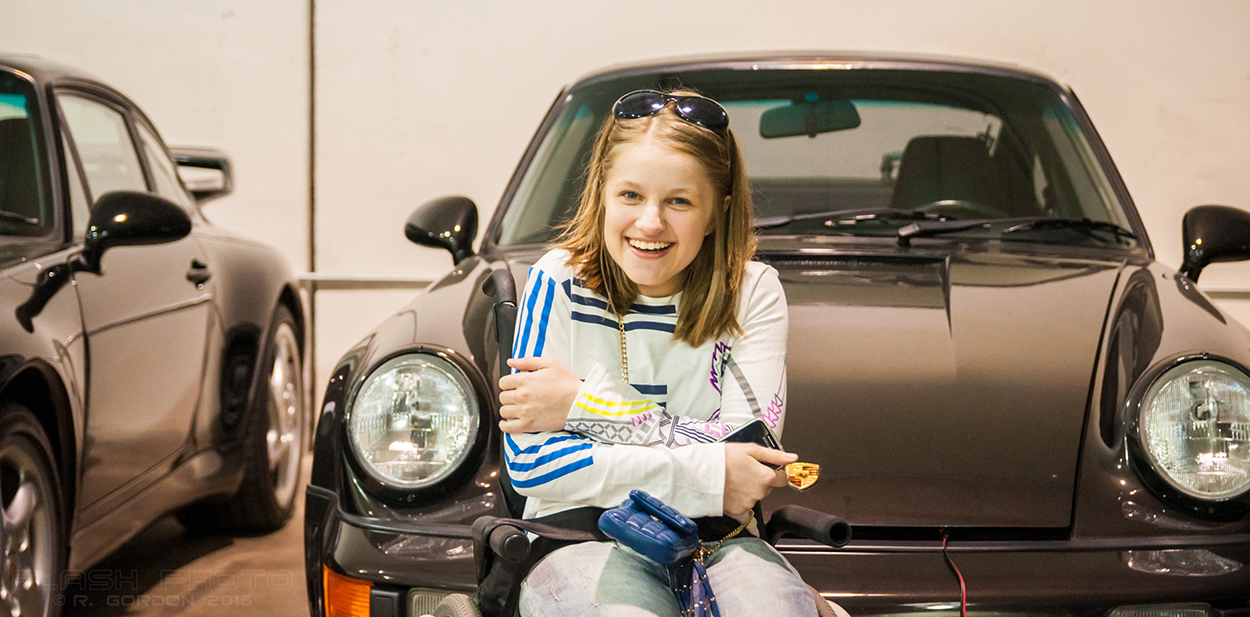 "We created Dream Drives for Kids to give back in our community and to inspire others to live generously. What we do is not complicated; it boils down to a willingness and desire to share with others in whatever way inspires you. It doesn't have to be a ride in a Porsche: it can be a donation of clothing to a local shelter, a meal served to someone who is hungry, or simply time spent with someone who needs a compassionate listener," Eric Peterson explained. "Amity and I believe that if you can make another person smile and bring joy into their life, even for a moment, then we are all better off as a result."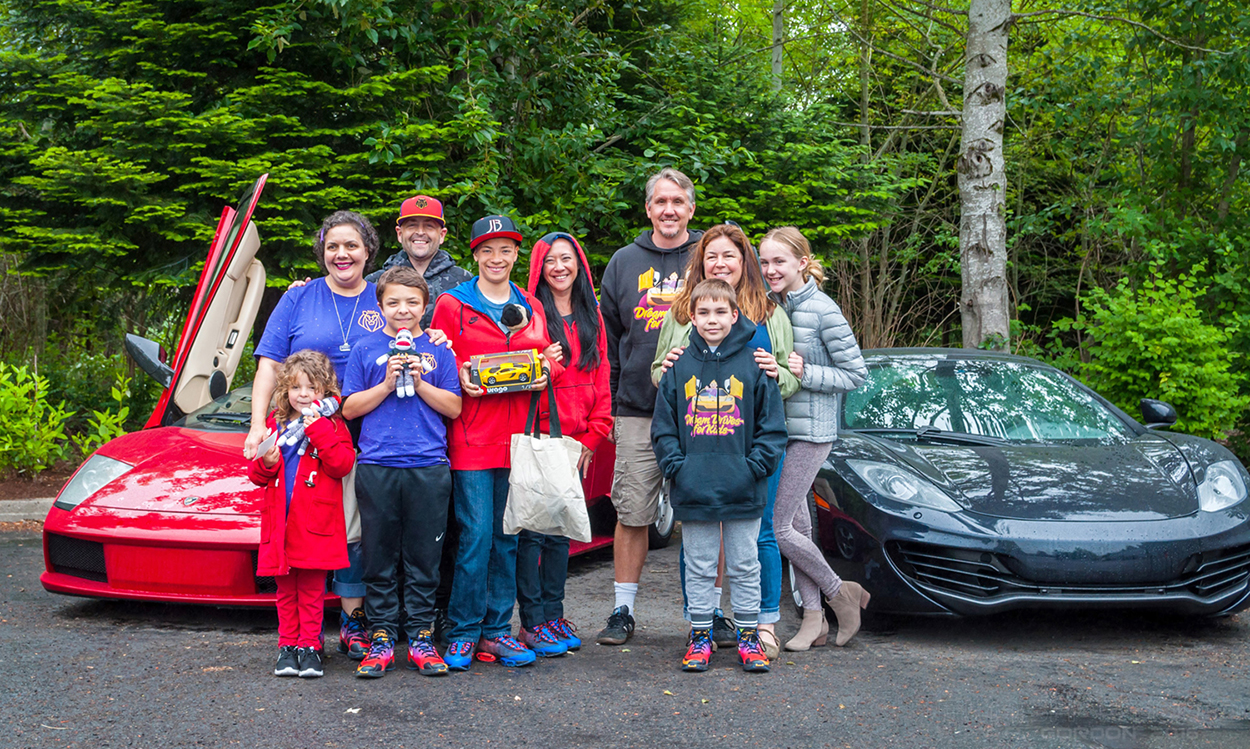 Eric and Amity Peterson, long-time Porsche owners and members of PCA, came up with the idea in 2014 when inspired by friends at OHSU Doernbecher Children's Hospital. Dream Drive for Kids is now a volunteer run 501(c)(3) working to create unique and joyous experiences for children undergoing treatment for a wide range of illnesses. More information is available online at: www.dreamdrivesforkids.com and on Facebook at facebook.com/DreamDrivesForKids
Every year across Porsche Club of America, members are making a difference with many amazing, heartwarming, and thoughtful acts of kindness. The above is just one of those contributions. Be sure to check e-Brake News to read more about PCA Regions making a difference and click here for additional past articles. If your Region has a charitable activity or event that you would like to share, please click here.