Saturday, August 19, 2017
AMR - MOVIE & PARADE LAPS
You will meet at Porsche Colorado Springs on Saturday August 19, 2017 at 3:00 PM.  You depart PORSCHE Colorado Springs dealership at 3:30 PM and PARADE to Pueblo Motorsports Park.  When you arrive at the track you will enjoy PARADE laps on the track at highway speeds.  After your PARADE laps you will join your friends for the Movie GUMBALL RALLY with FREE Popcorn.
MOVIE and PARADE LAP COST:
The movie GUMBALL RALLY starts when the track goes COLD, (after parade laps and after it gets dark). You will enjoy FREE Popcorn for the movie with your friends.
The Cost is $5.00 per person.
T-SHIRTS:
Get your commemorative T-shirt.  You don't want to miss getting one, they are collectors items.  You can purchase T-shirts for your friends and family for only $20.00 Each.
Special rate lodging available at:
Wingate by Wyndham
4711 North Elizabeth
Pueblo, Colorado  81008
Phone: 719-586-9000
Don't drive all the way home after the party stay at the Wingate by Wyndham for only $89 per night.   
***Special rate: $89 per night with promo code (Promo Code will be Emailed to you after Registration).
Book rooms by calling the hotel desk directly. DO NOT BOOK ON LINE.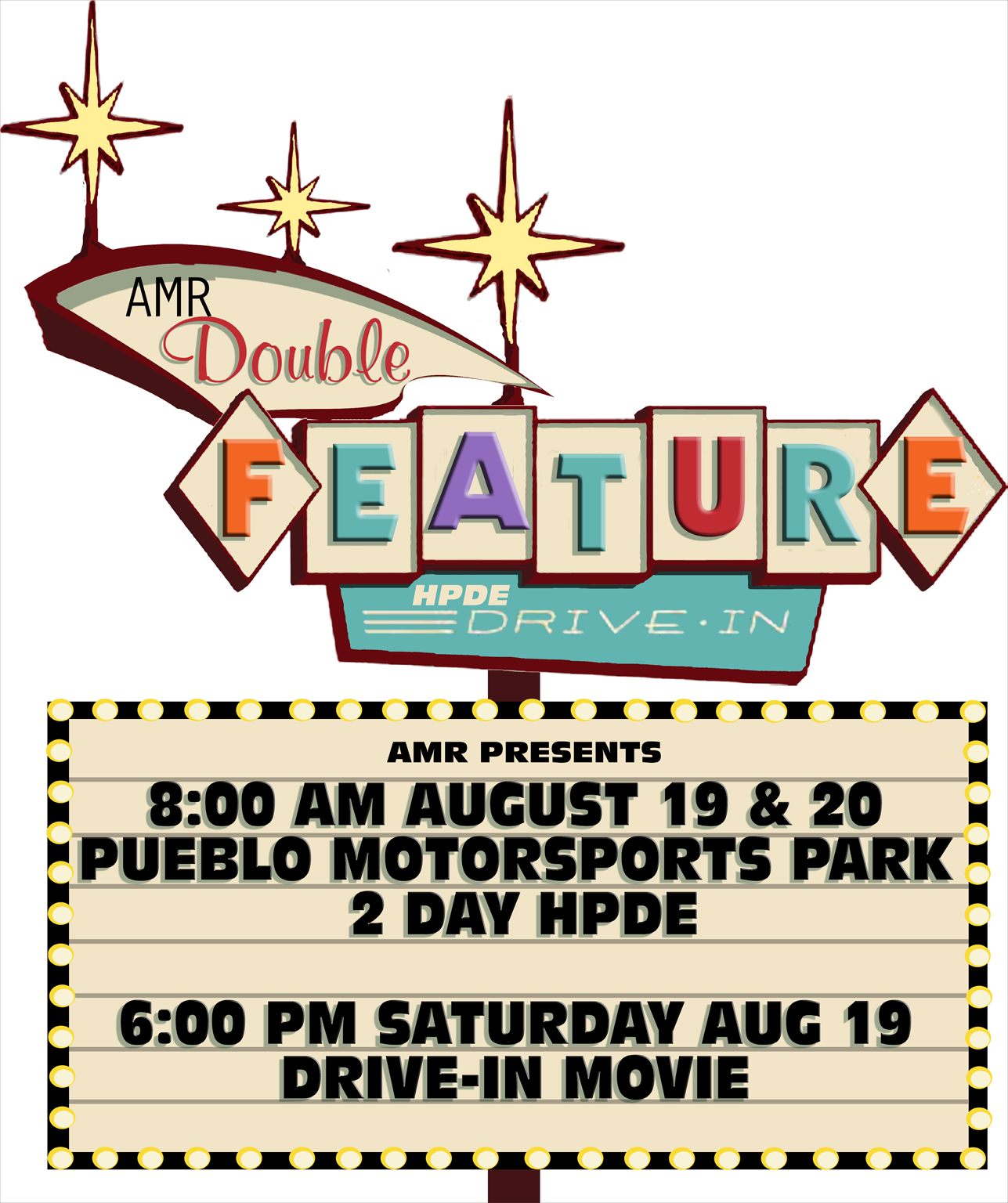 REGISTRATION LINK BELOW:
If you have any questions or need additional information, Please contact:
Event Chairs:
-- Jeffrey Estein      Jeffrey.Estein@ESTEIN-Raacing.com
-- Justine Estein      Justine.Estein@ESTEIN-Racing.com