Saturday, August 19, 2017

to

Sunday, August 20, 2017
PCA Car Corral at Rolex Monterey Motorsports Reunion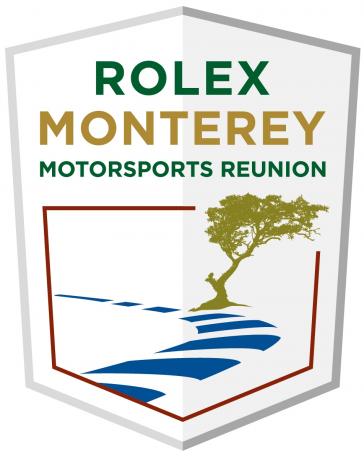 Described as a museum springing to life, the Rolex Monterey Motorsports Reunion is the largest event held during the famed Monterey Classic Car Week, and is the only event where cars are doing what they were originally intended to do…race. Approximately 550 race cars are invited to compete in the world's premier motoring event, and are accepted based on the car's authenticity, race provenance and period correctness.  The event relives motorsport history at the iconic circuit, which has been the scene of America's golden years of sports car racing since its inception in 1957.
And what better way to enjoy this step back into history than to watch the races from the PCA Car Corral/Hospitality Tent on Saturday and Sunday, August 19, 20.  The Hospitality Tent is open to all PCA members and Porsche owners. Please remember to bring you PCA membership card or proof of Porsche ownership to enter (The PCA Car Corral - dedicated 'Porsche Only' parking at Turn 5, is sold out. However, you do not need to have  purchased the 'Porsche Only' Car Corral parking pass in order to come to the Hospitality Tent) The  Hospitality Tent is located inside Turn 5, one of the best viewing areas on the track for the races  At the Hospitality Tent we'll have water and soft drinks, and you can watch the races trackside or live feed TV. A catered lunch is offered on Saturday, but you must  purchase a ticket for the lunch in advance.Go to www.motorsports.reg to purchase.
PCA Car Corral / Hospitality Tent Hours:
Saturday, August 19, 8:30 am - 6:00 pm
Sunday, August 20, 9:00 am - 4:30 pm
We'll also have a video feed so you can see the races in their entirety.  When you're not in the tent, you'll be able to roam through the pits to see these outstanding historic races cars and well known drivers up close and personal. In addition to PCA activities and the entertaining races, there are always engaging autograph opportunities with legendary drivers, Q&A sessions, and fine wine and cheese tastings among the myriad of activities.  
To purchase your tickets go to  http://www.mazdaraceway.com/rolex-monterey-motorsports-reunion
For additional information, contact Sandy Provasi, Zone 7 Representative or Lynn Friedman, Porscheplatz/PCA Car Corral Chair at 832-563-9577