Rennsport Reunion VI: Porsche Club Activities
Thursday, September 27, 2018

to

Sunday, September 30, 2018
Rennsport Reunion VI, a motorsport-centric gathering of Porsches at Laguna Seca Raceway, will be held Sept. 27-30. Porsche Club of America will have a hospitality area open to Porsche owners throughout the event. Each day legendary race car drivers, Porsche executives and staffers, and others involved with Porsche will give exclusive presentations to attendees.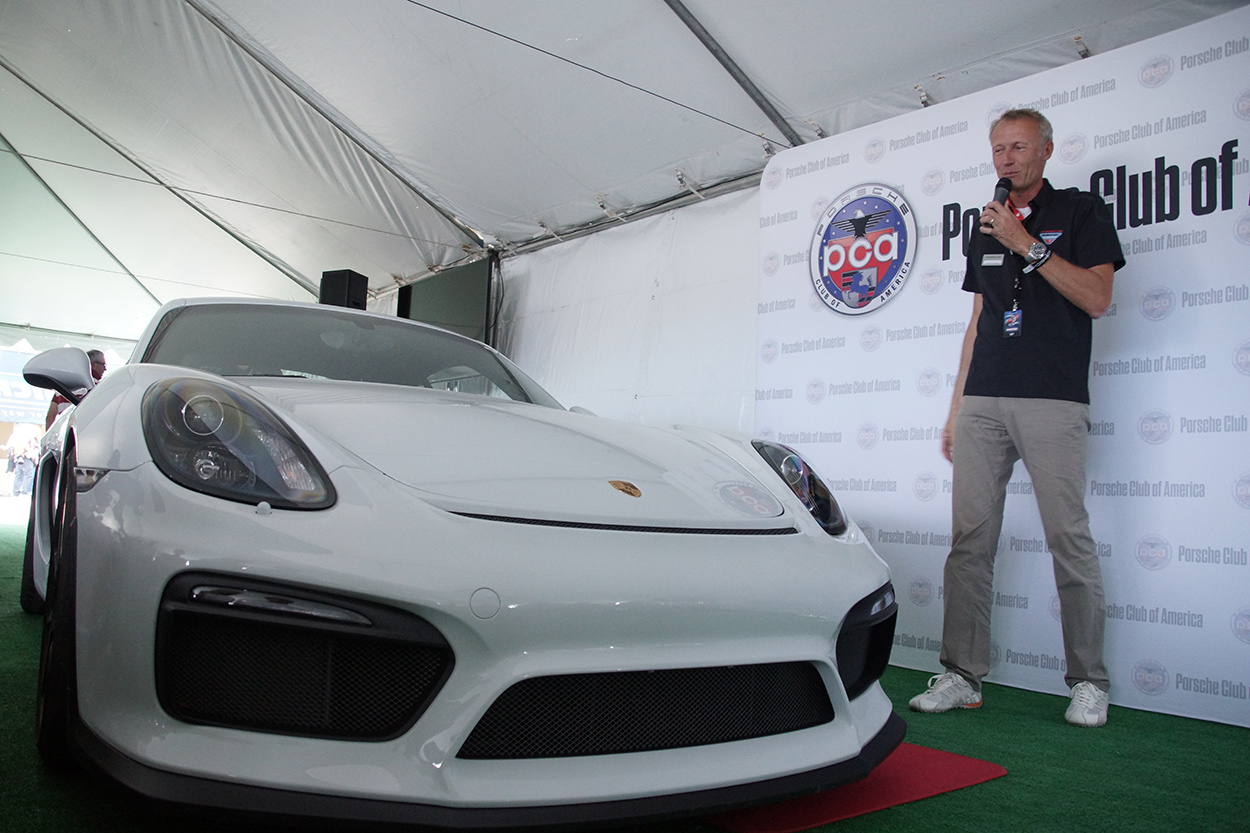 Porsche ownership is required for entry, so be sure to bring your Porsche key or member card. PCA membership is not required for entry. The PCA hospitality area is located on Cayman Island, surrounded by Turns 2-4.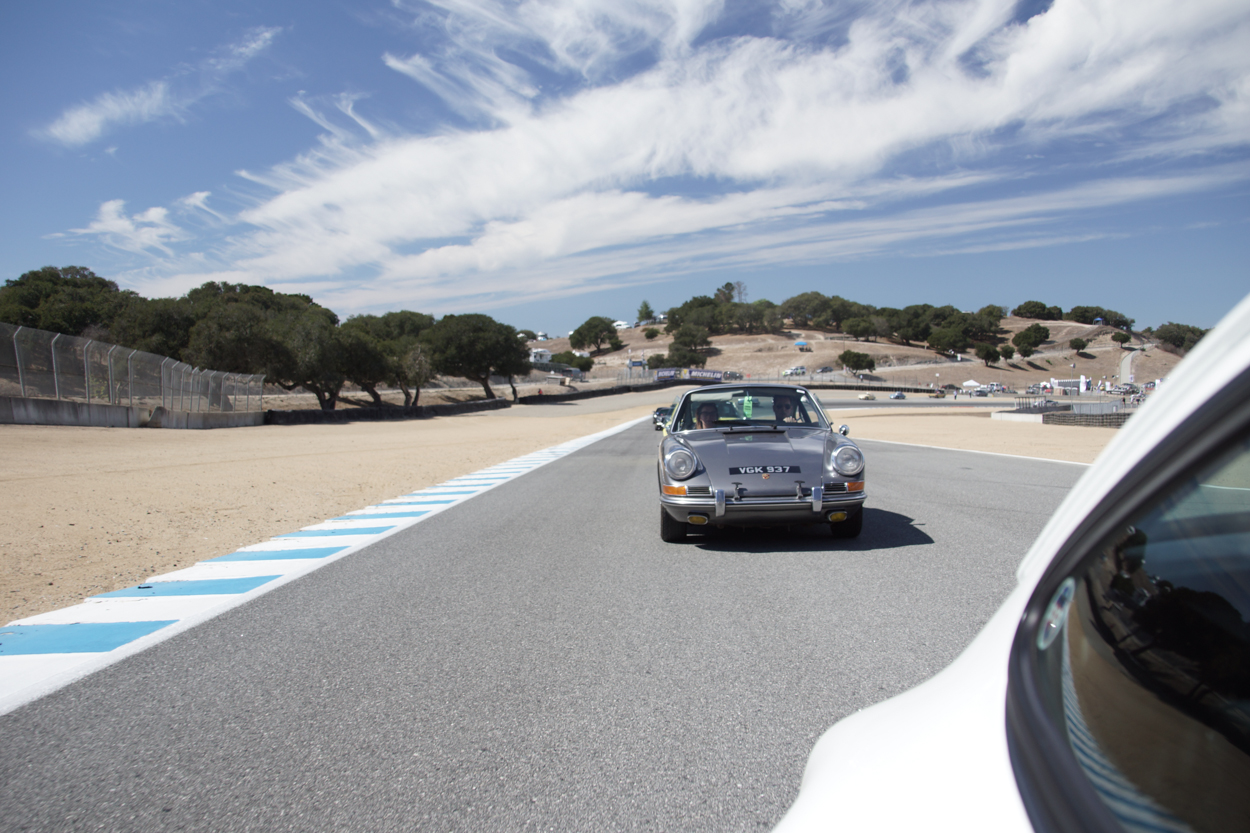 Prize Patrol
If the PCA Prize Patrol sees you wearing PCA clothing at Rennsport Reunion, they will give you a card you can redeem at the PCA hospitality tent on Cayman Island for a chance to win some cool giveaways, including a set of Pirelli tires! While supplies last and restrictions may apply.
Social Media
Be sure to follow PCA on its social media channels. Facebook: @PorscheClubOfAmerica. Instagram: @PCANational. Twitter: @PCANational.
PCA hashtag: #PCANational
Porsche hashtags: #RRVI and #RennsportReunion
More social media announcements to come!
PCA Hospitality Speaker Schedule (Updated 9-27-2018 at 7:55 AM PDT)
Thursday:
11:00 – 11:45am (Gérard Larrousse, David Piper, Gijs van Lennep)
2:00 – 2:45pm (Hurley Haywood, Jürgen Barth, Manfred Schurti)
Friday:
11:00 – 11:45am (Gianmaria Bruni, Kévin Estre, Sven Muller)
2:00 – 2:45pm (Jochen Mass, David Murry, Jeff Zwart)
Saturday:
11:00 – 11:45am (Chip Robinson, Stefan Johansson, Willi Kaussen, Gérard Larrousse)
2:00 – 2:45pm (Jörg Bergmeister, Michael Christensen, Richard Lietz)
Sunday:
11:00 – 11:45am (Timo Bernhard, Richard Lietz, Patrick Long)
2:00 – 2:45pm (Norbert Singer, Tony Hatter, Grant Larson) – Questions have been approved by PR
Stay in the loop with PCA at Rennsport Reunion VI via text. Text "PCARRVI" to 910-11 to received updates. We'll keep you informed of all the fun happening throughout the day.
Click here for a tentative schedule of everything happening at Rennsport Reunion VI.
Head to the Apple App store or Google Play store to download Porsche's official Rennsport Reunion app. It contains full details about the event.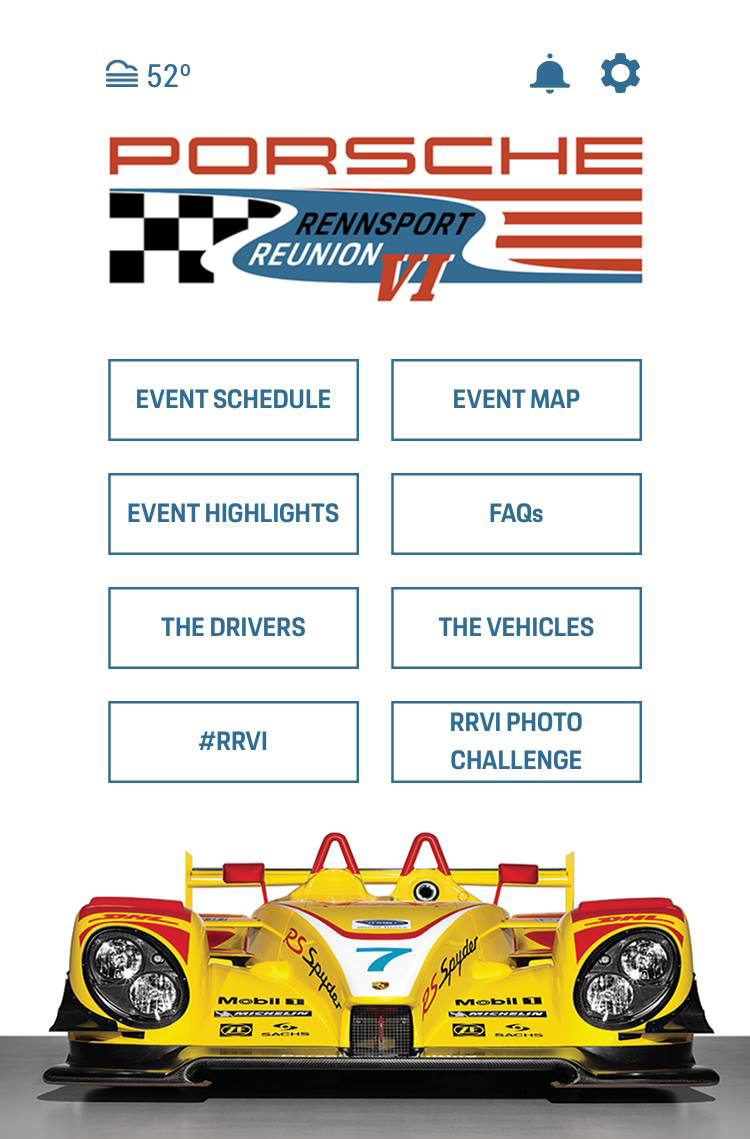 ---
Book on history of Porsche Rennsport Reunion I-V, endorsed by the Porsche Museum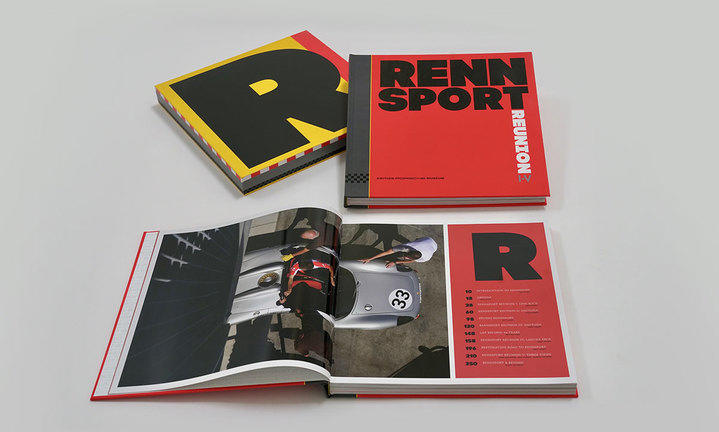 Designed and created by renowned photographer, director and Porsche racing legend Jeff Zwart, this hardcover, premium 250 page coffee table book details Rennsport Reunion I through V through the eyes of photographers, engineers, drivers, owners and fans. Endorsed by the Porsche Museum, this comprehensive work features stunning photography and commentary from the personalities that have helped to make Porsche the iconic brand it is today. The book rests in a high-quality protective slip cover and is a must-have for any Porsche enthusiast.