Saturday, August 17, 2019

to

Sunday, August 18, 2019
PCA Car Corral at Rolex Monterey Motorsports Reunion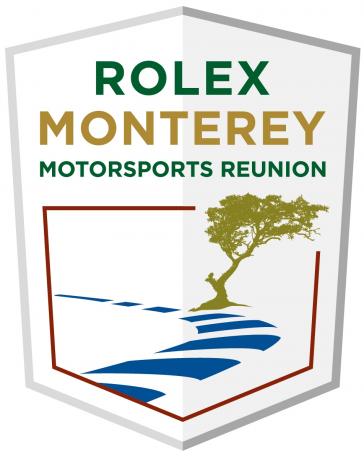 PCA CAR CORRAL PASSES ARE SOLD OUT. Unfortuantely we have had no retruns or cancellations and there are not any avaialble.
After WERKS Reunion, you dont want to miss all the historic race activities at WeatherTech Laguna Seca Raceway,  Our PCA Car Corral will open August 17 and 18. PCA Car Corral Parking Passes are on sale now!
HOSPITALITY TENT HOURS:
Saturday, August 17  8:00 am - 5:30 pm
Sunday, August 18    9:00 am - 5:00 pm
Described as a museum springing to life, the Rolex Monterey Motorsports Reunion is the largest event held during the famed Monterey Classic Car Week, and is the only event where cars are doing what they were originally intended to do…race. Approximately 550 race cars are invited to compete in the world's premier motoring event, and are accepted based on the car's authenticity, race provenance and period correctness.  The event relives motorsport history at the iconic circuit, which has been the scene of America's golden years of sports car racing since its inception in 1957.  This year the featured marque is not just "a" car, but IMSA, the International Motor Sports Association.  IMSA will be celebrating its 50th Anniversary of premier sports car racing, so you don't want to miss this one.  (more information about the races CLICK HERE  In addition to PCA activities and the entertaining races, there are always engaging autograph opportunities with legendary drivers, Q&A sessions, and a  myriad of activities for the entire family. And what better way to enjoy this step back into history than to watch the races from the PCA Hospitality Tent and PCA "Porsche Only" Car Corral.
The PCA  Hospitality Tent  is located infield at Turn 5, one of the premier track side viewing areas at Laguna Seca. It is open to PCA members and all Porsche owners with a general admission ticket to the races. Remember to bring proof of PCA membership or Porsche ownership (membership card/ Key/ Key FOB, etc.)  We will be open Saturday August 17 and Sunday August 18.  You can relax, enjoy a cool beverage, and watch the action track side or on the live feed monitor in the tent.
You must purchase your race admission ticket through the track. ( WeatherTech Raceway Laguna Seca)   CLICK HERE to purchase race admission tickets or call  831-242-8200.A variety of ticket options are available.
****The PCA CAR CORRAL "PORSCHE ONLY" PARKING PASS is a parking pass only, You will still  need to purchase your race admission tickets  from Weather Tech Raceway.
For more information, contact Lynn Friedman, PCA Porscheplatz/PCA Car Corral Coordinator at porscheplatz@pca.org or 832-563-9577
CLICK HERE to learn more. IMSA will be the featured marque this year
CLICK HERE for a track mao.