Funding Hawaii Island's food bank

Visit the Members Making a Difference page
Article by Chelsea Jensen
Republished with permission from Chelsea Jensen/West Hawaii Today
Photos courtesy West Hawaii Today
The Porsche Club of America Big Island Hawaii Club kicked off its monthly tour Saturday with "The Parade of Porsches! Shine 'em Up!" and a donation to The Food Basket, Hawaii Island's food bank.

The tour began at 10 AM at Prince Kuhio Mall where the club and its members gathered with representatives of The Food Basket, including Executive Director Kristin Frost-Albrecht and the crew, to donate $1,000 from the club. An additional $750 was collected during the event and matched by the club for a total donation of $2,500 to The Food Basket.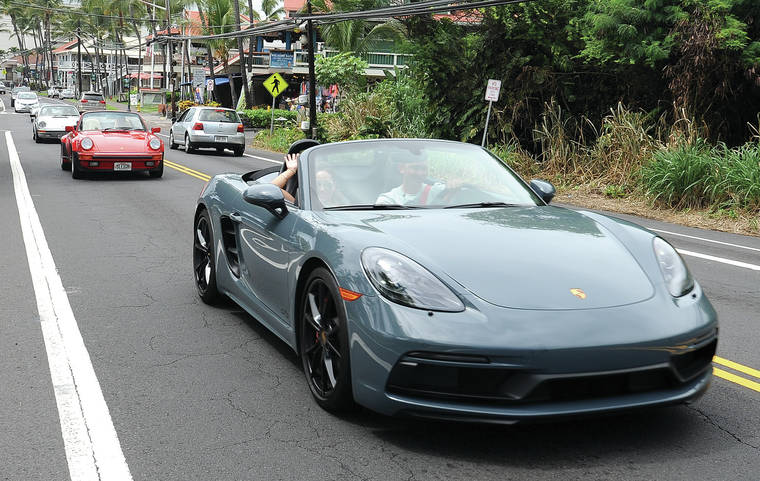 "Beyond our expectations!" said club president Gunner Mench.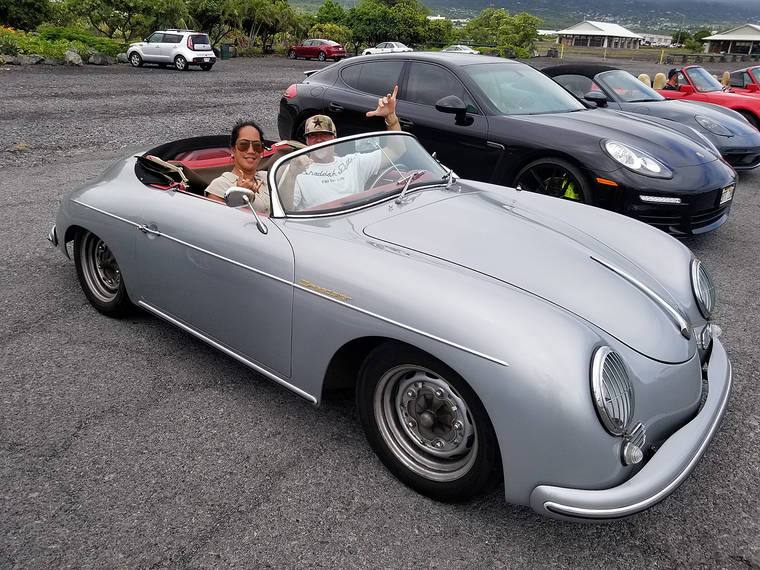 The tour paraded through Hilo town and then proceeded to Daniel K. Inouye Highway and over the Saddle to Mamalahoa Highway to Kona where they assembled at the Old Kona Airport Park in Kailua-Kona. The parade then proceeded on Kuakini Highway to Alii Drive to Walua Road in Kailua-Kona.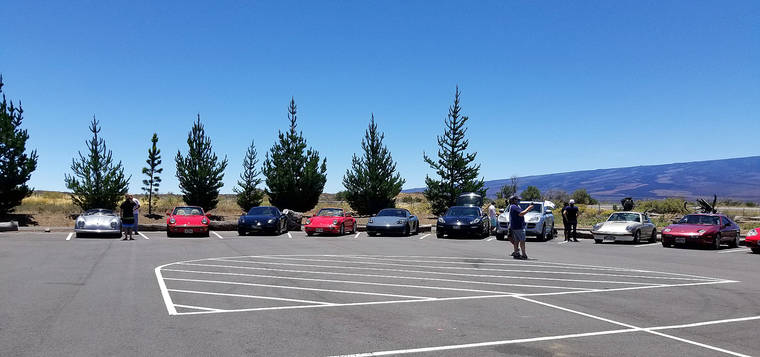 The parade featured more than 20 cars and over 30 people. The Porsche Club of America Big Island Hawaii Club currently boasts a membership of 150 people.
---
Every year across Porsche Club of America, members are making a difference with many heartwarming and thoughtful acts of kindness. The above are a few of those community contributions. Be sure to check e-Brake News to read more about PCA Regions making a difference and visit the Members Making a Difference page for additional past articles. If your Region has a charitable activity or event that you would like to share, contact us to share the story.