Giving support to frontline hospital workers

Visit the Members Making a Difference page
Above: 10-year-old Bear Yeung (far right) and friends have been dropping snacks off for hungry hospital staff during the pandemic.
Article by Bear Yeung, Canada West Region
In December, I restarted my snack drive to help frontline workers because COVID-19 cases got worse in British Columbia. This past weekend alone we had 1,340 new cases and, very sadly, 31 people died. Our frontline workers are working really hard to save lives and I wanted to do what I could to help them. That's getting snacks!
On Sunday, I rushed home after training with my ski racing team to meet my friend Todd Coupal, who is Safety Chair for Porsche Club of America's Canada West Region. Todd led my dad and I and other members in Porsches full of snacks and drinks to the frontline workers. Members from other car clubs led by our friends Joe Savier and Zian Alladina also joined to make it a massive snack drive!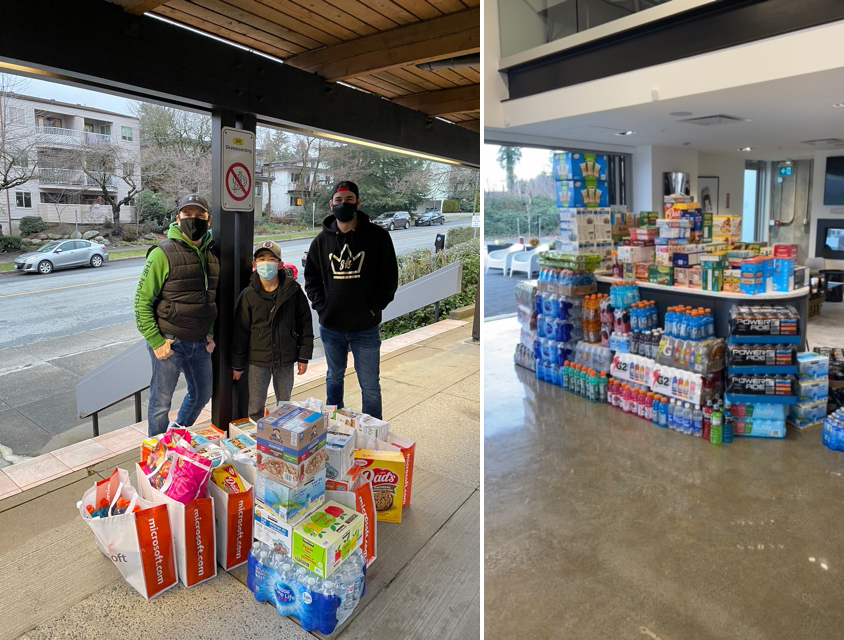 Working together we were able to help lots of frontline workers at Lions Gate Hospital and Peace Arch Hospital. It takes a community to help a community. I'm super grateful for everyone's help!  
My snack drives are really easy, they're just like Door Dash. First, I buy healthy snack and electrolyte drinks at the grocery store. Then I call the hospital to find a time for my parents to drive me to make my drop. I drop everything off and wave to the hospital's team, which brings everything in. It's that easy! Anyone can do it!
My hope is to inspire others to help their local hospitals. Please stay safe and healthy!
Click here to see what Bear was up to in 2020.
---
Every year across Porsche Club of America, members are making a difference with many heartwarming and thoughtful acts of kindness. The above is just one of those community contributions. Be sure to check e-Brake News to read more about PCA Regions making a difference and visit the Members Making a Difference page for additional past articles. If your Region has a charitable activity or event that you would like to share, contact us to share the story.