More PCA Regions and members support their community during covid-19 pandemic

Visit the Members Making a Difference page
Article by Jim Hemig
Photos courtesy of each Region
Central Indiana Region board of directors voted to donate $1,000 to each of the five foodbanks in Central Indiana. The foodbanks are Gleeners Food Bank in Indianapolis, Food Finders Food Bank in Lafayette, Second Harvest Food Bank in Muncie, Community Harvest Food Bank in Fort Wayne, and Hoosier Hills Food Bank in Bloomington. The club has a long history of giving, with well over $100,000 committed to philanthropic causes in just the last 10 years. The Central Indiana Region board met in an emergency session to discuss the current crisis for the needy in the state. Indiana is facing record unemployment.
Region President Rob Fike said, "As we continue to navigate through these unprecedented times, things are constantly changing, as you know. While some of us are only mildly affected by the epidemic, many of our Hoosier brothers and sisters are horribly affected. Either by contracting the virus itself or by the financial devastation it is producing by the lockdown and job loss. People that never, ever expected to have problems feeding their families now find themselves in dire straits. By our donations, we feel that this just again reinforces the fact that our Porsche family is made up of the best people anywhere! We will get through this together. Remember, it's not just the cars, it's the people."
---
David Bankston, Everglades Region Board member and Chair of the Region's new Four-Door Porsche Committee and another local Naples businessperson, have been able to help bring the much needed KN95 Personal Protective Equipment masks to Southwest Florida. It all started with a friend of David's reaching out asking if he needed any protective masks. David asked how many he could supply and found out tens of thousands were possible. That began a relationship where David has started delivering the much needed KN95 masks to local Collier and Lee County medical facilities. So far, they have delivered over 10,000 masks with another 50,000 masks in the process of being delivered. David and his friend are passing the mask orders on at their cost. It takes about 2 weeks from being manufactured to delivery in Southwest Florida, and they hope to be able to shorten this timeline in the coming weeks. They are doing their best to give everyone the best possible prices on the hard to find KN95 masks. The KN95 masks offer the most protection and are approved by the CDC and FDA for COVID-19 use in the USA. 
If other PCA Regions are in need of PPE masks and can't find another source, David may be able to help. Please email him at  bankman2@icloud.com
---
Chicago Region Board has approved a motion to contribute $1,000 to the Greater Chicago Food Depository. Since members cannot have a real drive, Chicago Region asked members to participate in a "Virtual Drive" to the Chicago Food Depository. Any member who contributes $100 or more will receive a Chicago Region "Virtual Drive" item which will be revealed shortly. 22 members who have donated so far. They have surpassed their goal of $2,500 so the Chicago Region set a new goal of $3,500!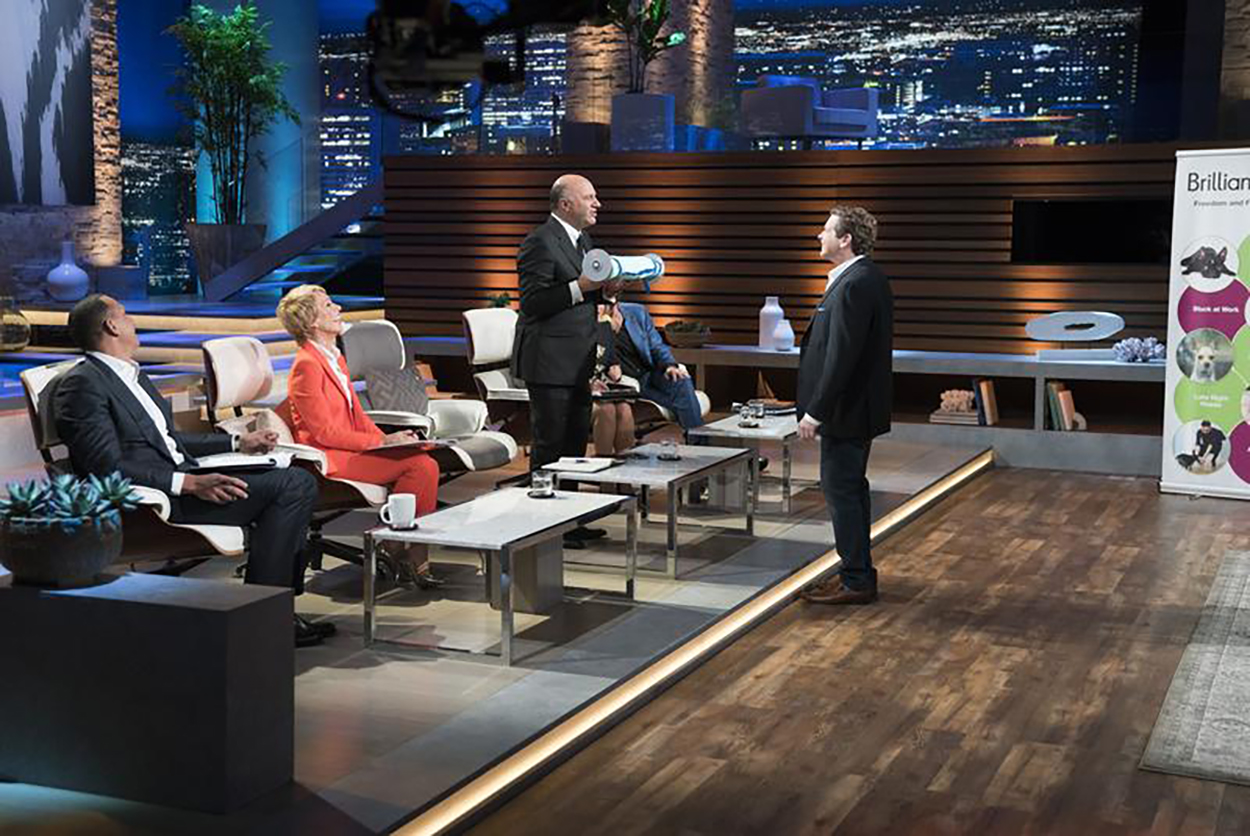 Alan Cook's Business, Puppy Pads, was featured on the Shark Tank TV show.
Chicago Region member, Alan Cook transformed his Puppy Pads business into medical mask production. Alan is working harder than ever making medical masks. He put his business on hold to support our first responders. 
Another Chicago Region member, Andy Bizub, owner of Midwest Performance Cars, has committed to repair any First Responder's vehicle no matter what make or model, at his cost. He will also pick up and deliver the vehicle as well as sanitize it. In addition, he has committed to donate 5% of sales for the entire month of April to the local medical community via Project C.U.R.E.
---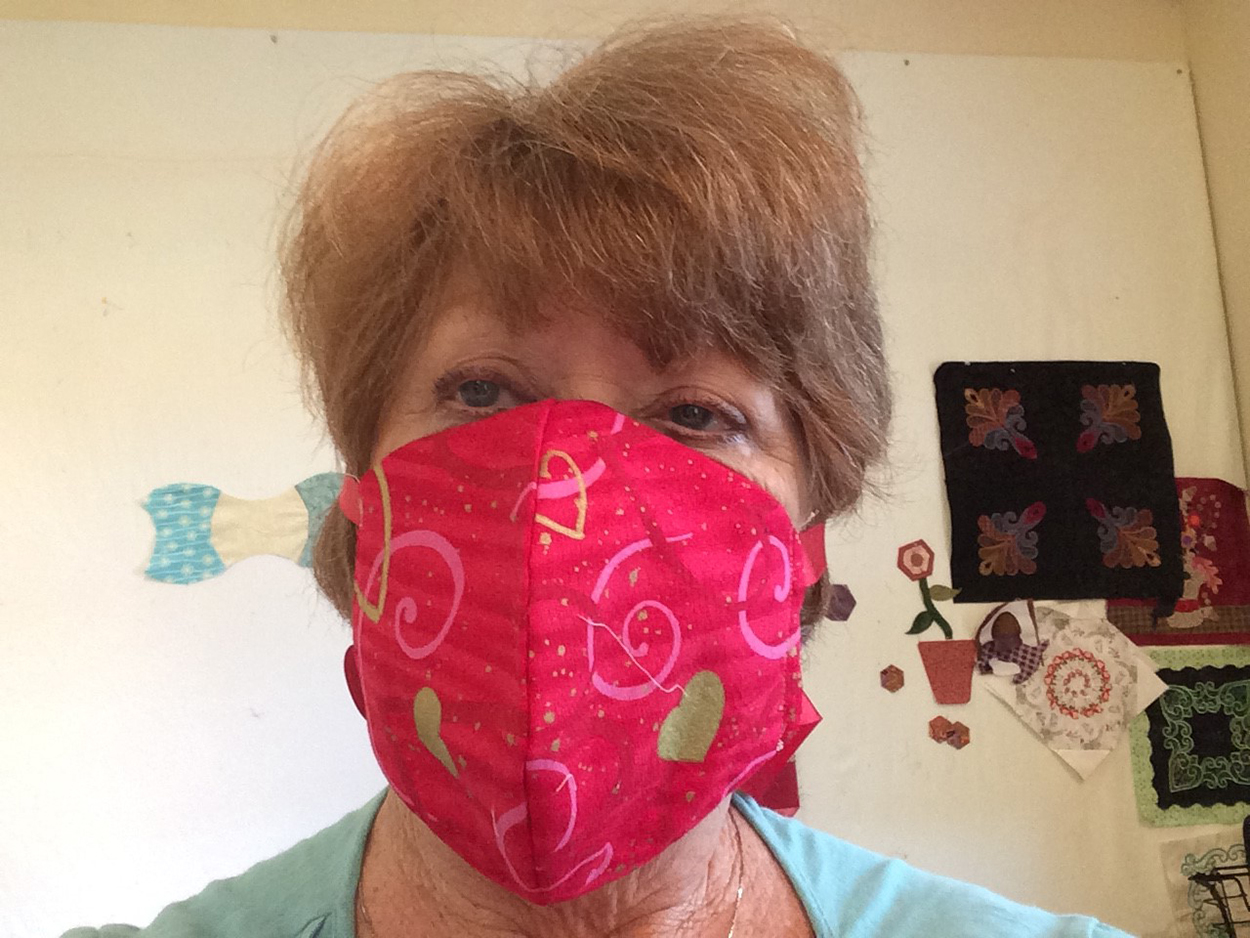 Hill Country Region member, Suzy Gillet discovered her local hospital in Fredericksburg needed surgical masks. She usually volunteers at the hospice but with that now on hold, she is using her sewing experience to make masks at home. To date Suzy has made 30 double layer cotton and fusible material masks. Suzy works with a neighbor who is also making masks. She does all this despite living way out in the country. 
Suzy said, "If everyone does just one little thing for others it adds up into a gigantic thing and we will persevere. If we do nothing, we feel useless and hopeless and despair takes over. Not a way to stay mentally healthy. Go out and play in the dirt, plant a garden, do something useful and fulfilling. Don't watch too much news. Make do with what you have, like our forebearers did. Improvise! Be proud of yourself for helping!"
Hill Country Region member Tom Emr is always smiling and sharing a positive outlook on life.  Tom is constantly emailing his friends with Porsche info, jokes etc.  
Tom explains, "It's a small thing to do to take his friend's minds off the virus for a few moments."
Hill Country Region Community Service Coordinator Carl Rossi and Treasurer Bruce Harris reached out to Sue Dodson at Texas Burn Survivor Society and Kortney Harris at Mobile Loaves and Fishes to offer cash donations. Both enthusiastically accepted donations and Bruce has mailed checks in the amount of $2,000 to each organization.
---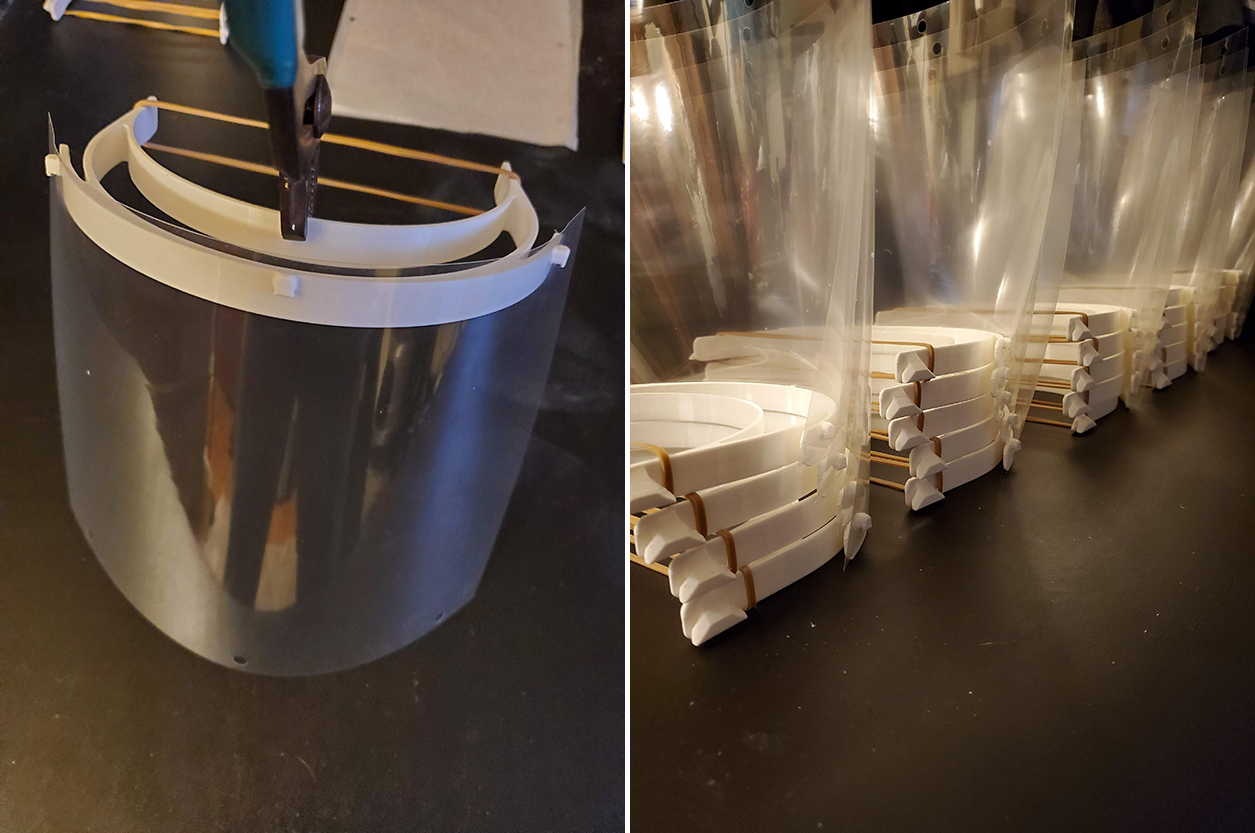 Pocono Region member Tom Hopeck has been making face shields since early April with his XYZ 3d Printer. The shields consist of head piece printed from PLA filament and an A4 transparency sheet for the actual shield.  The 3d printing process is slow, however Tom has been able to produce 77 shields to date. Tom donated the first batch of shields to the Lehigh Valley Hospital in Hazleton, PA and donated a second batch to St Luke Hospital in Lehighton PA.  
In late March, Tom began noticing folks with 3D printers, known as makers, were using open source platforms to find 3D face shield files, printing them, and donating them to local hospitals. He loved the idea of giving back, but there wasn't a need in his area at the time. It wasn't until April that he sprang into action after two separate friends in the healthcare industry alerted the need for PPE in his area. Tom's been making shields almost around the clock since then.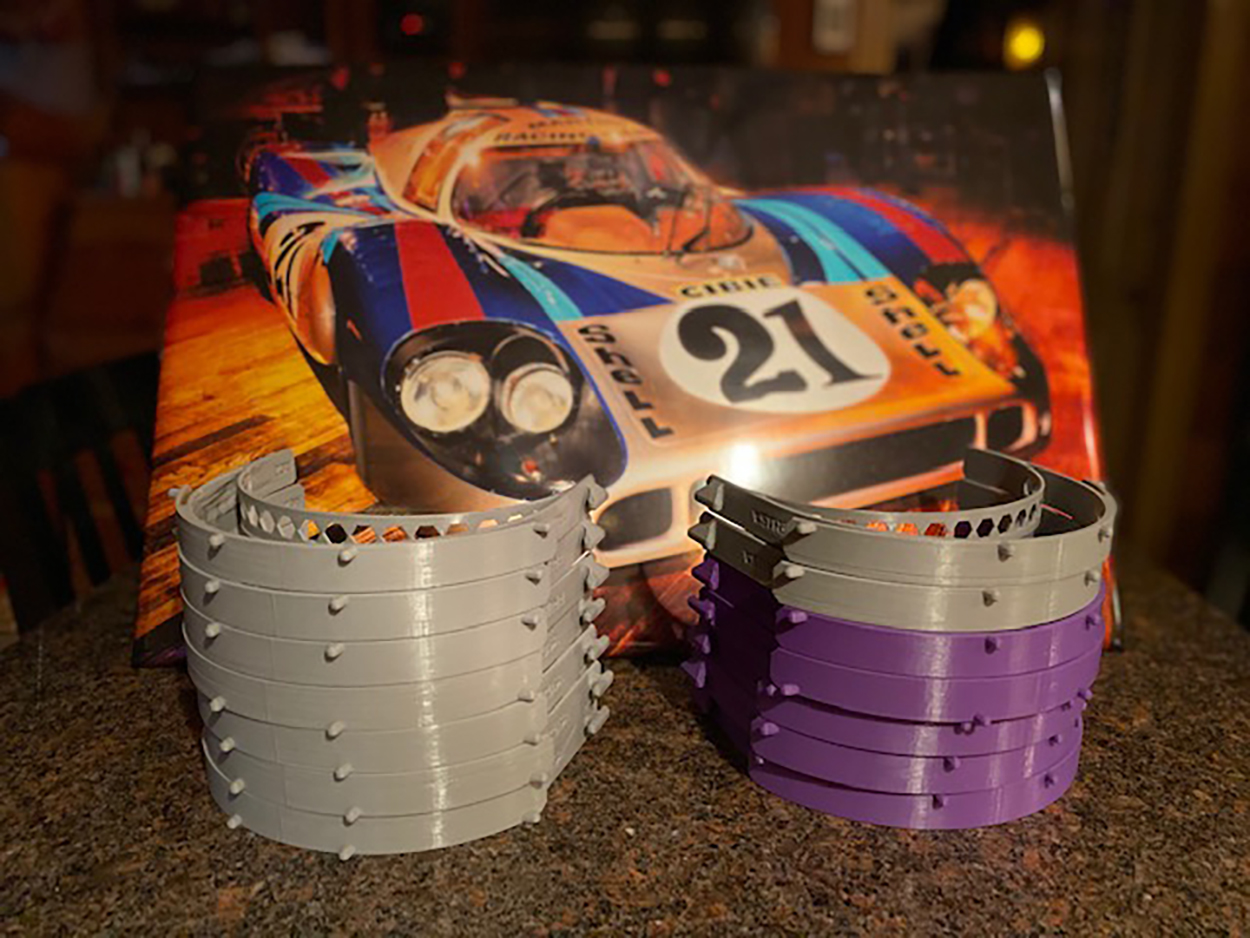 Fellow Pocono Region member Trevor Novotnak also owns a 3D printer and wanted to help in some way producing PPE for the doctors and nurses who are fighting COVID-19 during this horrible Pandemic. Trevor did similar research online and found a 3D model available to print and produced 35 shields to assemble. It took a total of six hours per mask to print. Trevor donated the shields to the Lehigh Valley Hospital Pocono in Stroudsburg, PA.
---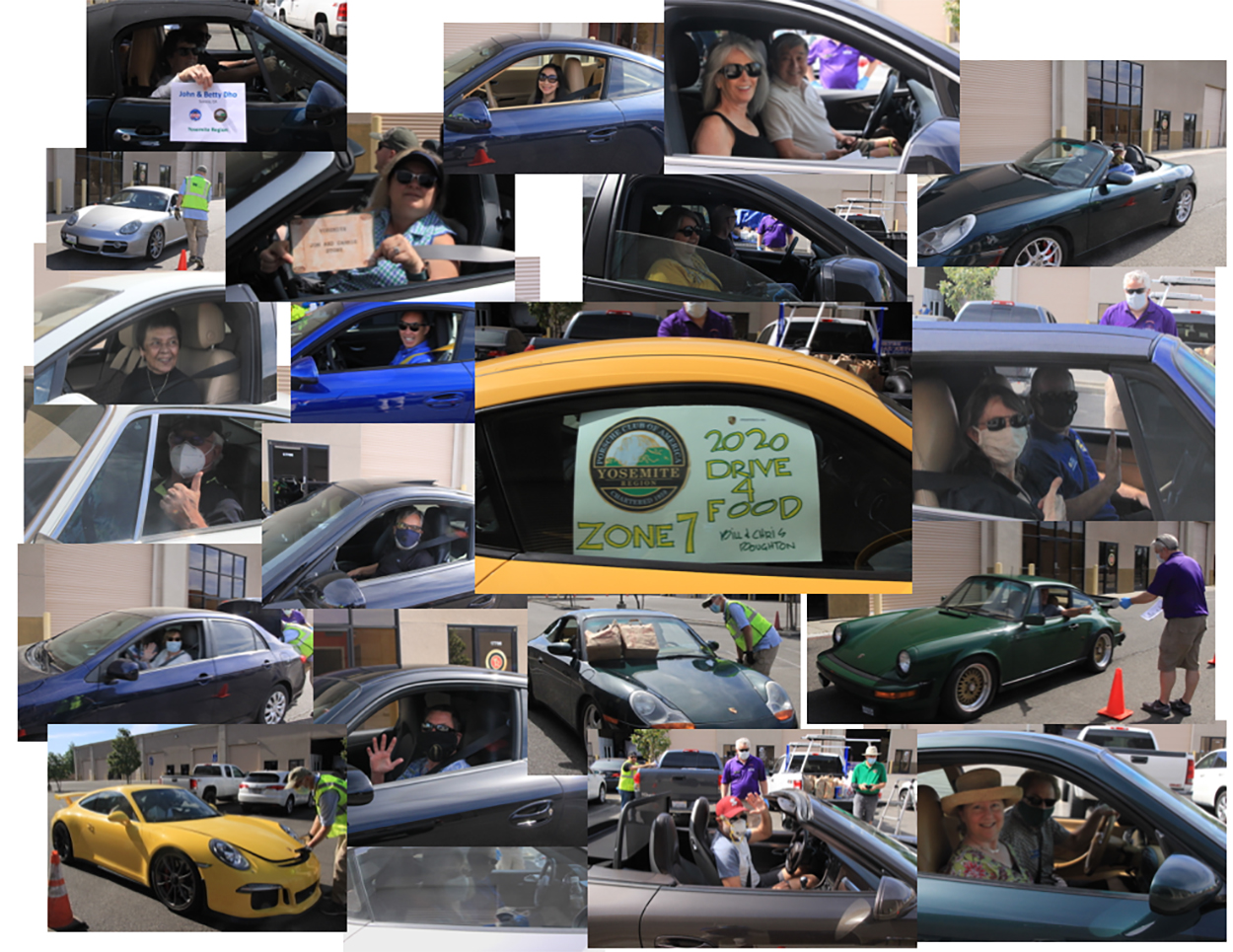 The Yosemite Region completed a successful "Fill Your Frunk" Food Drive with 26 members from four regions making a donation. When the Yosemite Region Board held their virtual board meeting on April 9, there was a strong desire to help neighbors who have lost jobs and income. To comply with social distancing and essential travel orders, the Yosemite Region created a food drive in less than two weeks that asked members to fill their cars with groceries then drive them to a central drop off point at Migliore Motorwerks in Lathrop, CA. Once at the drop off point, Region volunteers in masks and gloves unloaded the cars and consolidated donations into three pickup trucks that were delivered to Second Harvest Food Bank of Stanislaus and San Joaquin Counties that same day.
With the support of both Zone 7 rep Collin Fat and PCA National Vice President Cindy Jacisin, Yosemite Region collected over 125 bags of groceries (four pallets worth) from members in Yosemite, Loma Prieta, Sacramento Valley and Redwood Regions. In addition to food donations, four members made cash donations to the food bank including one from as far away as the Peachstate Region in Georgia. Yosemite Region treasurer Larry Inman served as Event Chair while VP Dave Boyd led social distancing and traffic safety efforts. Yosemite Region and the Second Harvest Food Bank were excited by the results and turnout and have vowed to make this an annual event.
---
Allegheny Region recognized the need to help local Food Banks meet the crushing demand for their neighbors struggling to put food on the table. A Food Bank Fundraiser was approved at full throttle and organized in record speed to collect donations. A total of $5,800 was raised in only 8 days! The club matched the first $5,000, for a total of $10,800. Allegheny Region also paid all transaction fees enabling 100% of monies raised to go to the Food Banks. The donations were given to two local 501(c)(3) charities: Greater Pittsburgh Community Food Bank and Gleaner's Food Bank Cranberry. Both food banks serve thousands of people in Pittsburgh, PA and eleven surrounding counties. 
Carol Neal spearheaded the project with assistance from Scott Ishler. Both are active members of the ARPCA HPDE Committee. Shawn Cressler, Web Support, got the word out to everyone via email blasts. Tom Uehling, Treasurer, enthusiastically supported the effort by tracking donations and providing updates to the team. Tom also wrote and mailed the checks immediately after the fundraiser closed.
---
In just six days, the Peachstate Region raised over $20,000 for the Atlanta Community Food Bank. The Peachstate Region's fund drive is the largest and most generous Online Fund Drive on record at the Atlanta Community Food Bank. The incredible generosity shown by region members will assist the Food Bank in distributing over 80,000 meals to people in need in the Atlanta area.
Jay Arnold, Atlanta Community Food Bank Food Drives and Events Specialist said, "Thank you for your assistance in helping fight this crisis, and we could not do it without you. In such trying times, such genuine and overwhelming support from individuals is awe-inspiring."
---
Every year across Porsche Club of America, members are making a difference with many heartwarming and thoughtful acts of kindness. The above are a few of those community contributions. Be sure to check e-Brake News to read more about PCA Regions making a difference and visit the Members Making a Difference page for additional past articles. If your Region has a charitable activity or event that you would like to share, contact us to share the story.