Zone 6 Grand Tour: Onto Vancouver Island, and meet the members completing whole tour [w/video] [UPDATE]
Article and photos by Tim Hagner, Zone 6 Representative
Day 2, July 26, 2015: Day two of the Grand Tour, more of a good thing!  
The day started with the International ferry crossing across the Pacific Ocean to Vancouver Island, Canada. Twenty-four bright and shiny Porsches created quite a sight among the RVs and minivans all stashed in the bowels of our ferry. We off-loaded on the Island and visited with the customs officers, then we were on our way to meet the Vancouver Island Region members at the Porsche Centre in Victoria.
We met, exchanged pleasantries, and then held a drivers meeting and signed the waiver (this is a PCA event). Forty-four Porsches rumbled out of the Porsche Centre and headed up the western side of the island, then over the mountains to Nanaimo for dinner. Did I mention it started to rain after lunch? More of a good thing!

After dinner, Caren Cooper led us in a rousing edition of "Oh Canada," and then she was presented a "thank you" from the local Royal Canadian Mounted Police (RCMP, or "Mounties") for all that PCA has done through the Vancouver Island Region (VIR) in supporting their local cancer charity. VIR has raised over $40,000 in support of this cause. Well done Vancouver Island Region!  
On a personal note, did you know the Mounties no longer ride horses?  So sad…
---
Day 3, July 27, 2015: Meet the members who are completing the whole tour
What a day it has been! We loaded 24 Porsches onto the ferry and sailed to Horseshoe Bay (north of the city of Vancouver) from Vancouver Island. There we were greeted by our new host, Canada West Region, and waved good-bye to PCA National President Caren Cooper (work is a real pain sometimes!).
Green, overcast, and damp is how to describe our start toward the Whistler ski resort. As we climbed the mountain the skies turned to blue filled with sun. Tops were lowered, children sang, and grown men wept. Also, as we climbed into the mountains we left the dense and lush forests that turned into a more alpine region.
Our lunch stop was in Pemberton, B.C., at the Big Sky Golf Course. What a lovely spot to repose and relax. Shortly after lunch we turned the corner and passed through the mountains and drove into arid desert-like conditions with only 18 inches of rain per year. There were great Porsche roads, spectacular views, and best of all, the Porsche friends on the trip. We started the day with 24 Porsches and ended the day with 24 Porsches — there were some new faces, however, in place of those who left the tour.
I'm happy to report that there was some rain today. Within 20 kilometers of our destination, Kelowna, B.C., you guessed it, a rain shower. We're three for three for rainy days on the Grand Tour.
The Count
811 miles driven
4 Regions Visited; Pacific Northwest, Olympic Peninsula, Vancouver Island, Canada West
12 Regions to go
Members completing whole tour:
Bill Bauer (Tourmaster) Pacific Northwest Region,  Boxster S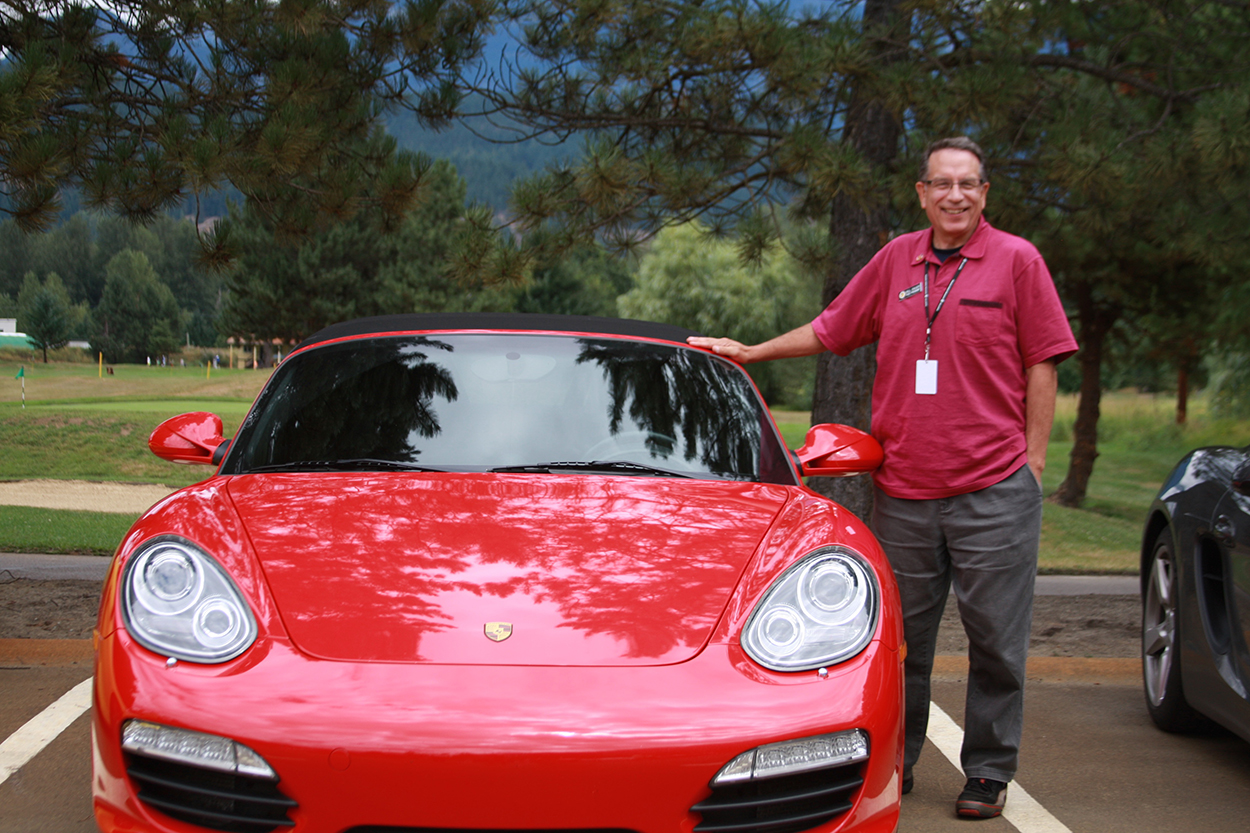 Tim & Sue Hagner  High Desert Region,  Boxster S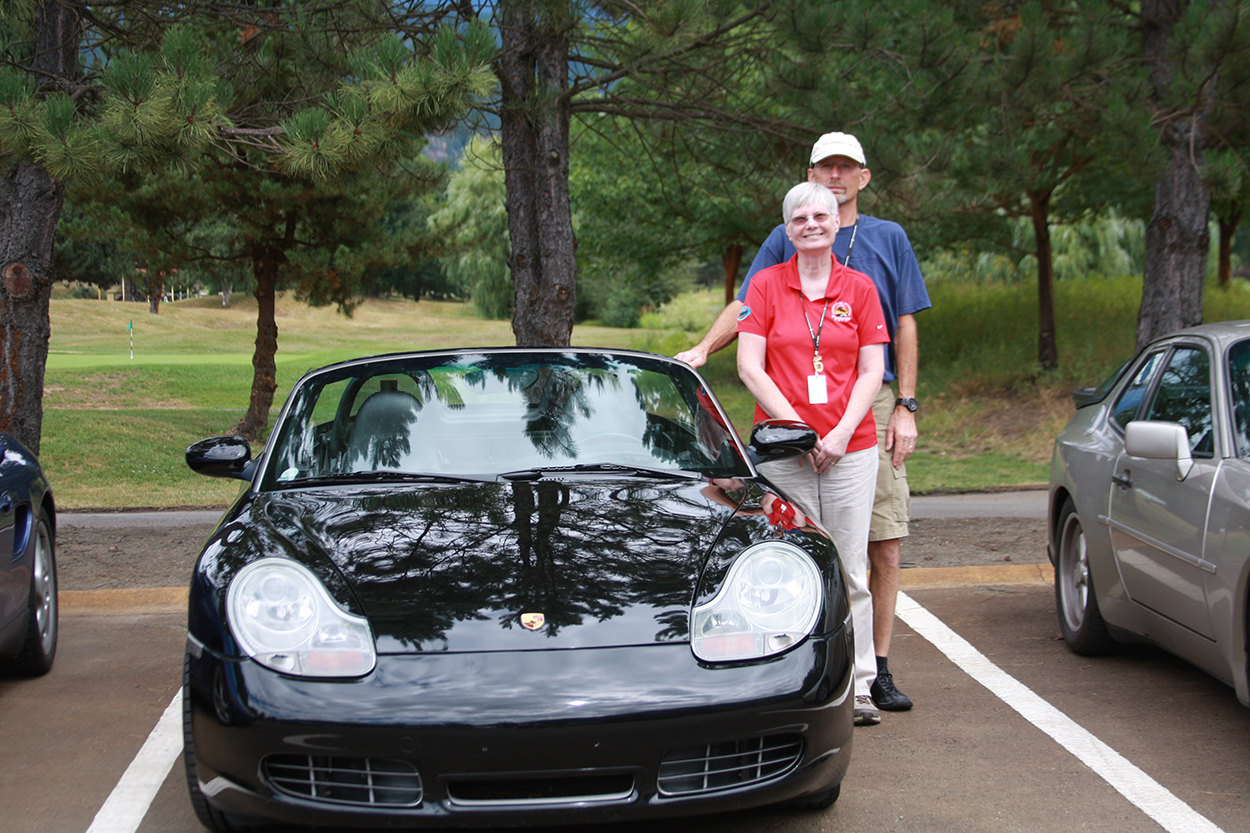 Al Kyle  Vancouver Island Region,  944 Turbo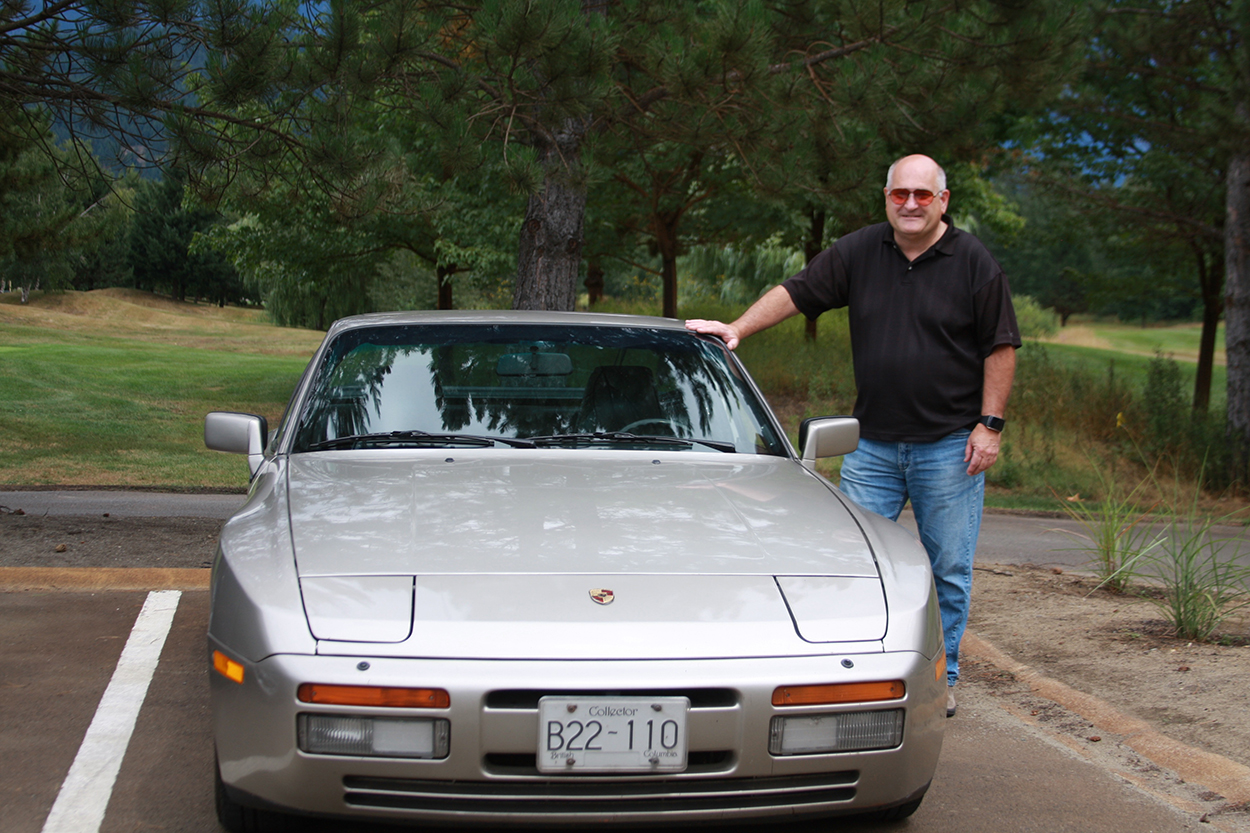 David and Joan Miller  Olympic Peninsula Region,  Cayman S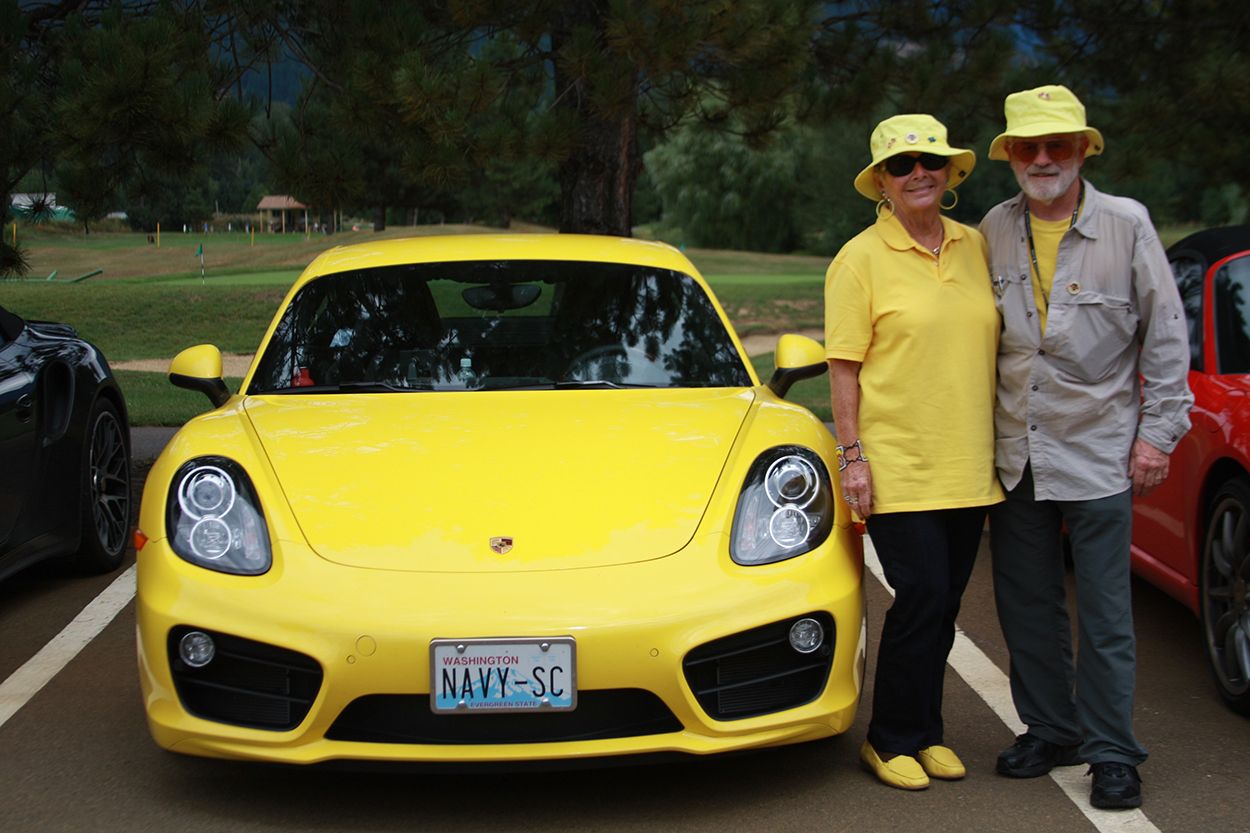 Marvin Ostrom  Polar Region,  911 Turbo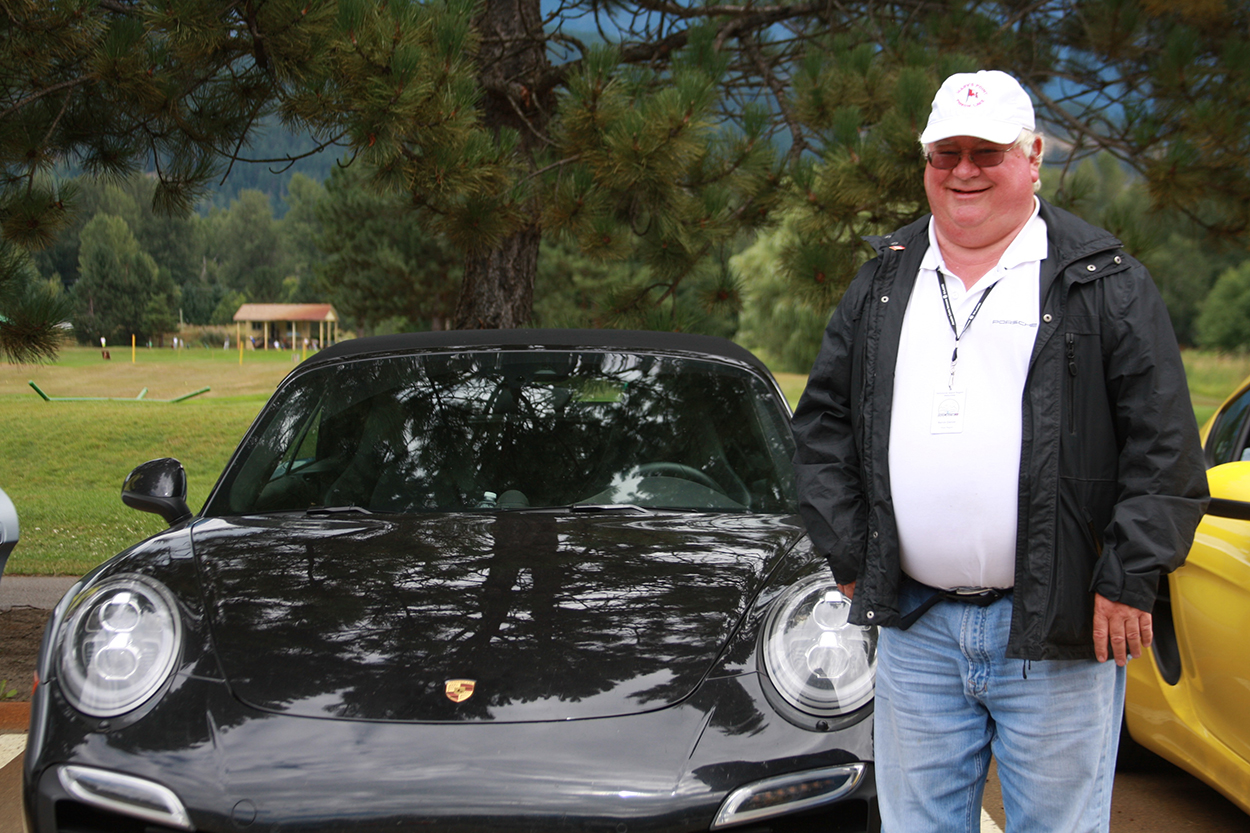 Corby Somerville & Jeannie Martin. Olympic Peninsula Region, Cayman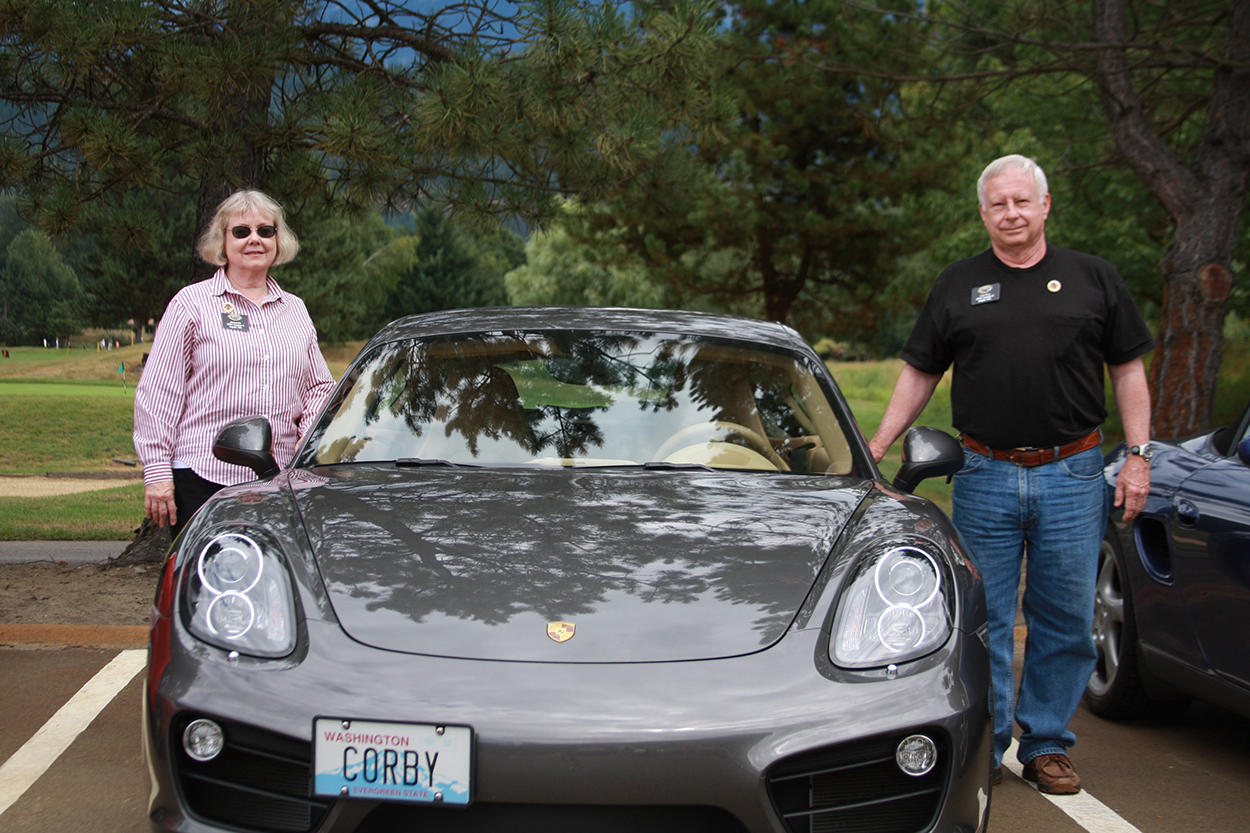 Bill Williams. Olympic Peninsula Region,  Boxster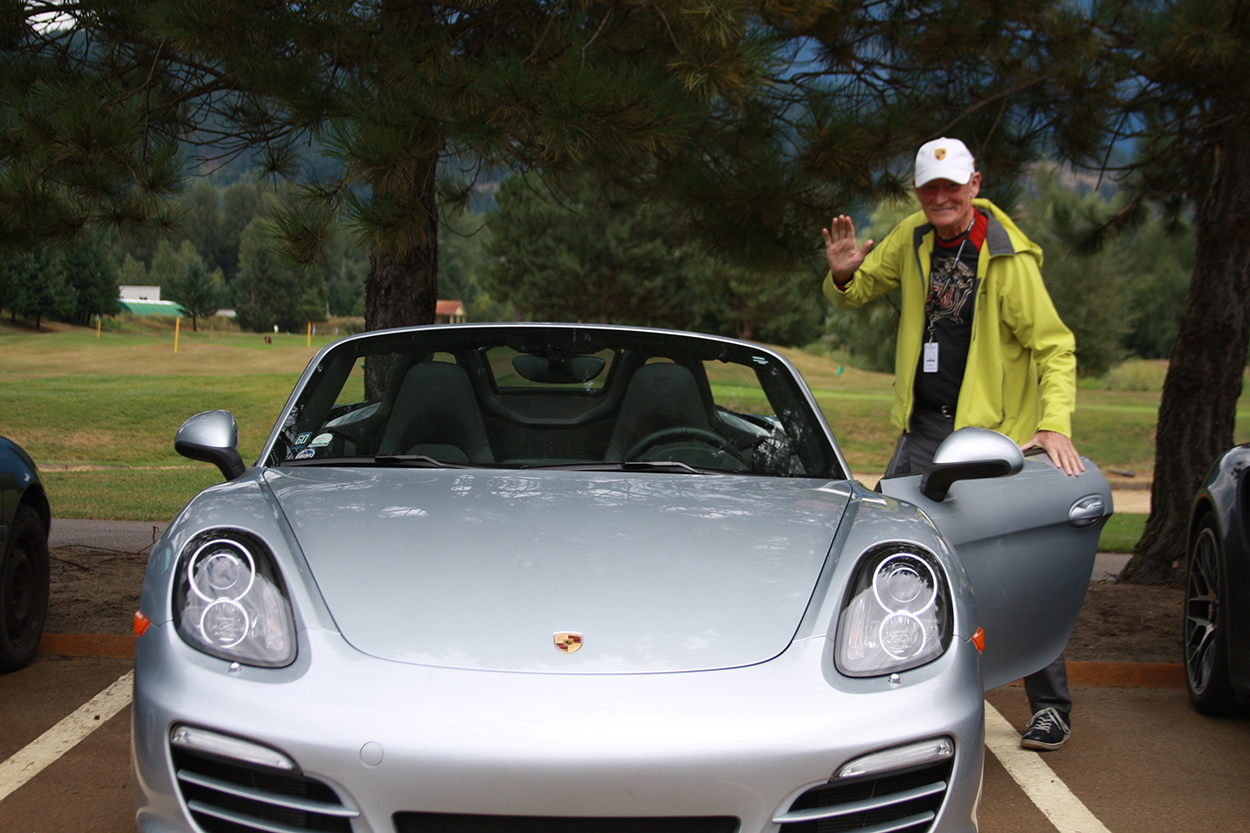 Roxie Wilson.  Pacific Northwest Region,  Boxster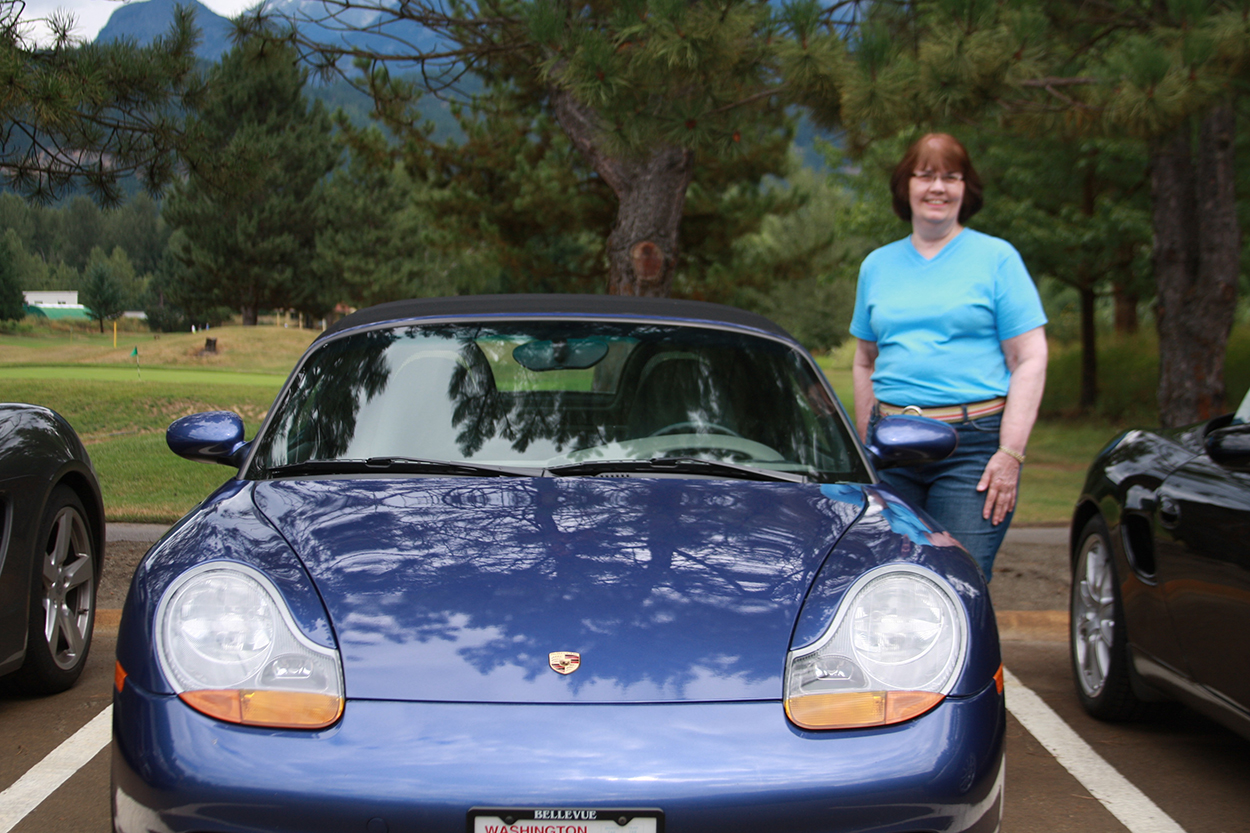 Paul Atterton and Bev White, Vancouver Island Region, Boxster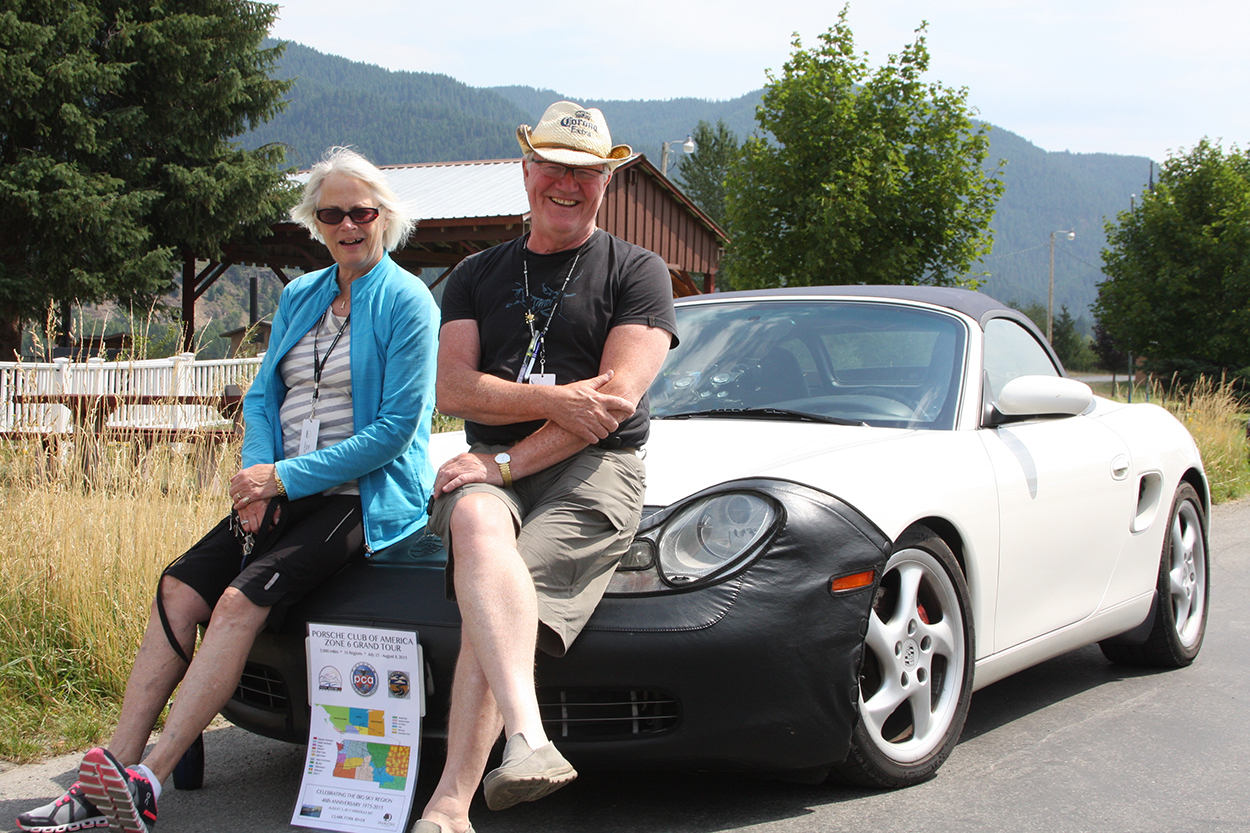 Barbara and John Ament, California Inland Region, Boxster