Zone 6 Grand Tour: Dodging mountain sheep in mountain time, plus an off-road detour
By Tim Hagner, Zone 6 Representative
Day 4, July 28, 2015: Goodbye Pacific, hello Mountain Time Zone
It's day four of the Grand Tour and we had an early start — meaning before 9 AM.
The drivers meeting was at 8 AM, and then we were off. From Kelowna, B.C. we headed south then east, back into the dense conifer forests and some really big and impressive mountains. We followed the Crowsnest Highway to our lunch stop in Rossland, B.C., for another great meal.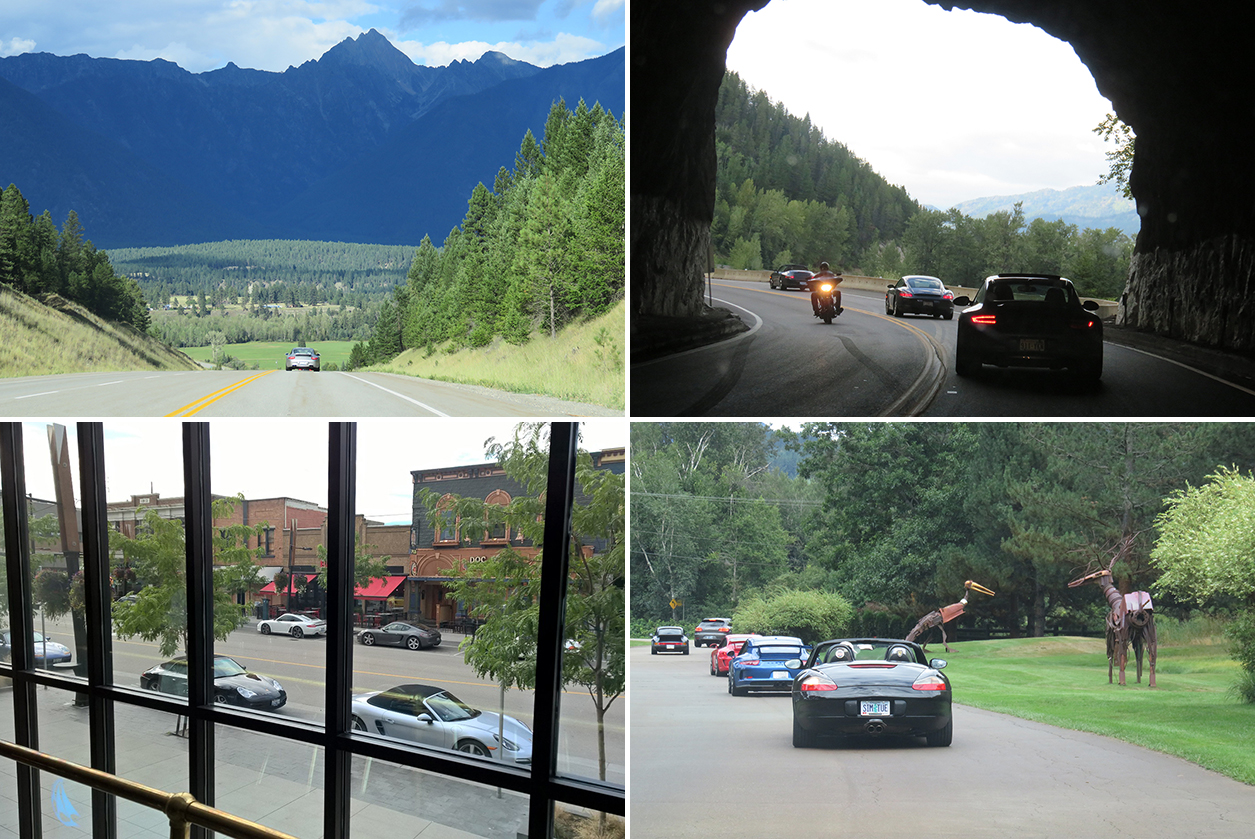 Then it was back on the road to explore some roads less traveled ending in Fernie, B.C., far enough east that we entered the Mountain Time Zone and had to move our clocks forward an hour.
Thank you British Columbia Interior Region members. You were great hosts and delivered us to some truly great Porsche roads. 
Tomorrow we go into the Canadian Rockies and are hosted by the Wild Rose Region. It just keeps getting better and better.
The Count
Total miles driven:  1,250  
Driven day 4:  439
Regions visited: 5. Pacific Northwest, Olympic Peninsula, Vancouver Island, Canada West, British Columbia Interior
11 Regions to go
---
Day 5, July 29, 2015: Driving through the highest paved pass in Canada, and an off-road detour
It was 8:30 in the morning when we held our drivers meeting in the parking lot of a Tim Hortons in Fernie B.C. (per the locals, bring cash). Twenty-two Porsches in a coffee shop parking lot can create quite a stir! Today we are in the capable hands of the Wild Rose Region as we start the next leg of the tour.
Our line of Porsches continued east on the Crowsnest Highway through the Canadian Rockies. As we climbed over Highwood Pass, the highest paved pass in Canada at 7,239 feet, I think the Boxster was gasping for air — I was! We also saw the world's largest truck, too big to imagine and I don't know what to compare it to. It was used in coal mining, not lumber, as I had imagined.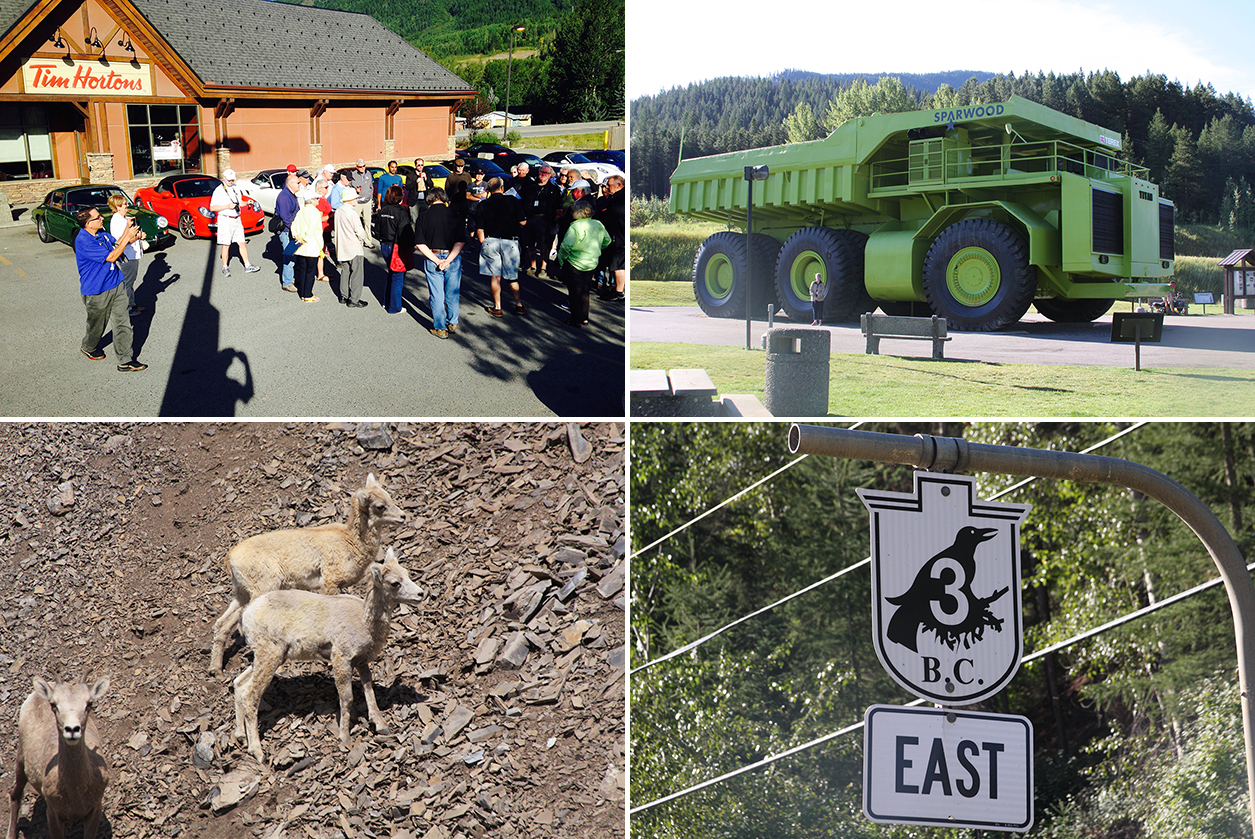 We have now entered Alberta. Turning north we continued to run along the Rockies. At the town of Longview we stopped for fuel and met 14 more Porsches from Wild Rose Region that greeted us and were our escorts for the remainder of the day. That works out to about three kilometers (I've gone metric) of Porsches rolling down the road, led by a 1967 912. A very impressive sight! 
Wild Rose Region staged an off road adventure for us, as well, thanks to a bridge that was washed out. After the detour we spent the rest of the day driving through Kananaskis Country, a national park west of Calgary, and watching and dodging Rocky Mountain sheep. They graze on the side of the road and change sides without looking both ways first — bad form. We ended day five of our Grand Tour adventure in Canmore, A.B.

At the risk of repeating myself, I'll say it again: The Grand Tour has been fabulous, unbelievable, with awesome roads and views. I'm sorry you are reading this and not out here driving your Porsche with us. Next time?
The Count
Total miles driven: 1,493 
Driven day 5: 243
Regions visited: 6. Pacific Northwest, Olympic Peninsula, Vancouver Island, Canada West, British Columbia Interior, Wild Rose
10 Regions to go