Zone 6 Grand Tour: The Final Day
Thursday, August 13, 2015
By Time Hagner, Zone 6 Representative
Day 15, August 7, 2015: The Final Day
It was damp and a little foggy for the final Grand Tour drivers meeting in Florence, Oregon. Oregon Region took over as our hosts from Cascade Region, which did splendid job. All the Grand Tourers are proud of the regions and what they have done for us. We felt welcomed every mile of the way. 
It happens during your third day of the Grand Tour, no matter when you started: You realize this isn't another club tour, it something more, it's something special.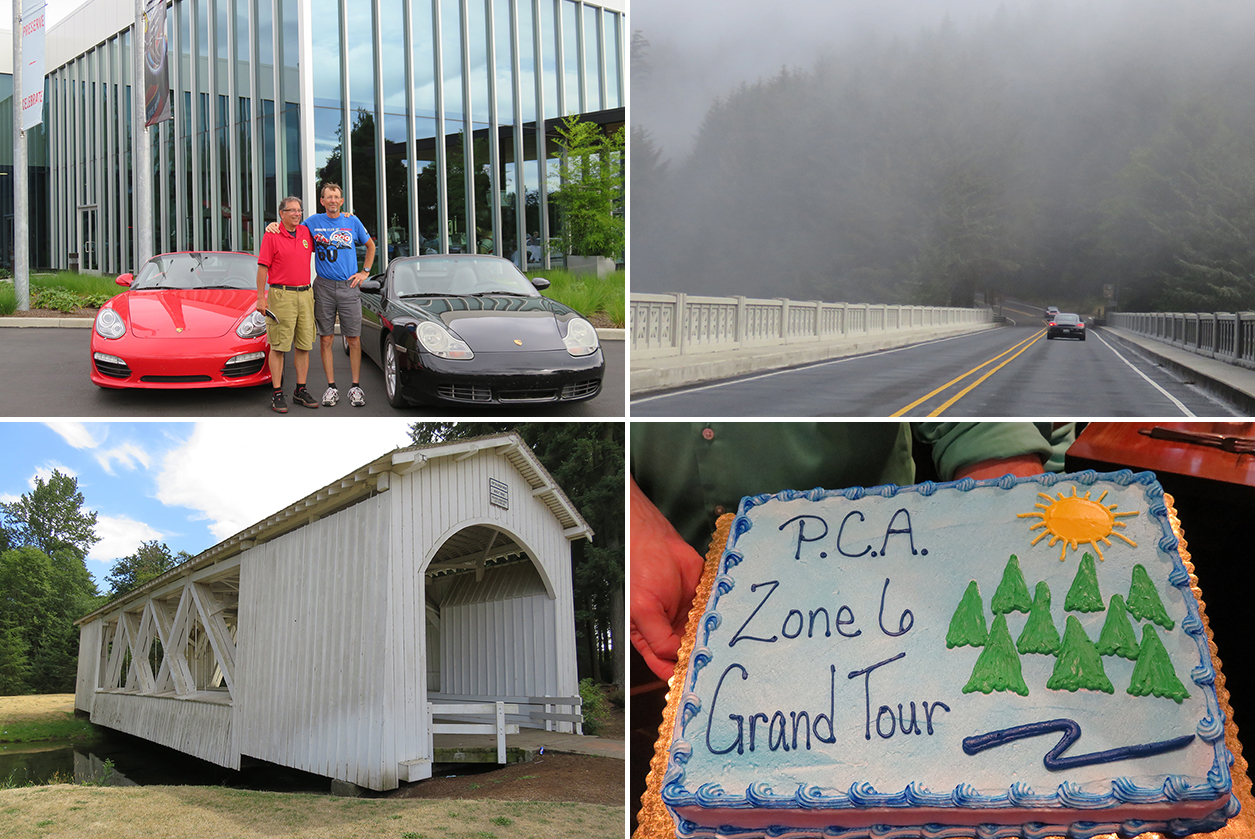 We had 24 Porsches in two groups headed north along the Pacific Coast. I know there are great views along the way — too bad the fog wasn't cooperating with us! We turned inland and onto a great Porsche road, and then we had lunch with the Beavers, not a Duck to be seen (you college football fans get it). 
We drove the roads less traveled toward the grand finale at The World of Speed Museum in Willsonville. Google this when you have a moment, as it's new and worth the trip. Oregon Region was prepared for us with a finish line and a checkered flag waving as we entered the parking lot. How fun! 
High fives, fist bumps, hugs, and handshakes all round. The first ever Grand Tour was in the books. Photo ops were abound, and then it was off to the hotel to clean up for dinner. Oregon Region had a Grand Tour cake delivered to the restaurant for us all to enjoy and eat, yummy.
As the celebration wounnd down and members started to leave, I looked around the room, and Grand Tourers who have 6 to 15 days invested were the only ones left. We didn't want to say goodbye, we didn't want it to end, but we all know it can't go on. I kept hearing the words "next time" filter by. This bond was built between new members and long-time members, Region members who will see each other at an event next week. Some we probably won't see until Parade in Spokane.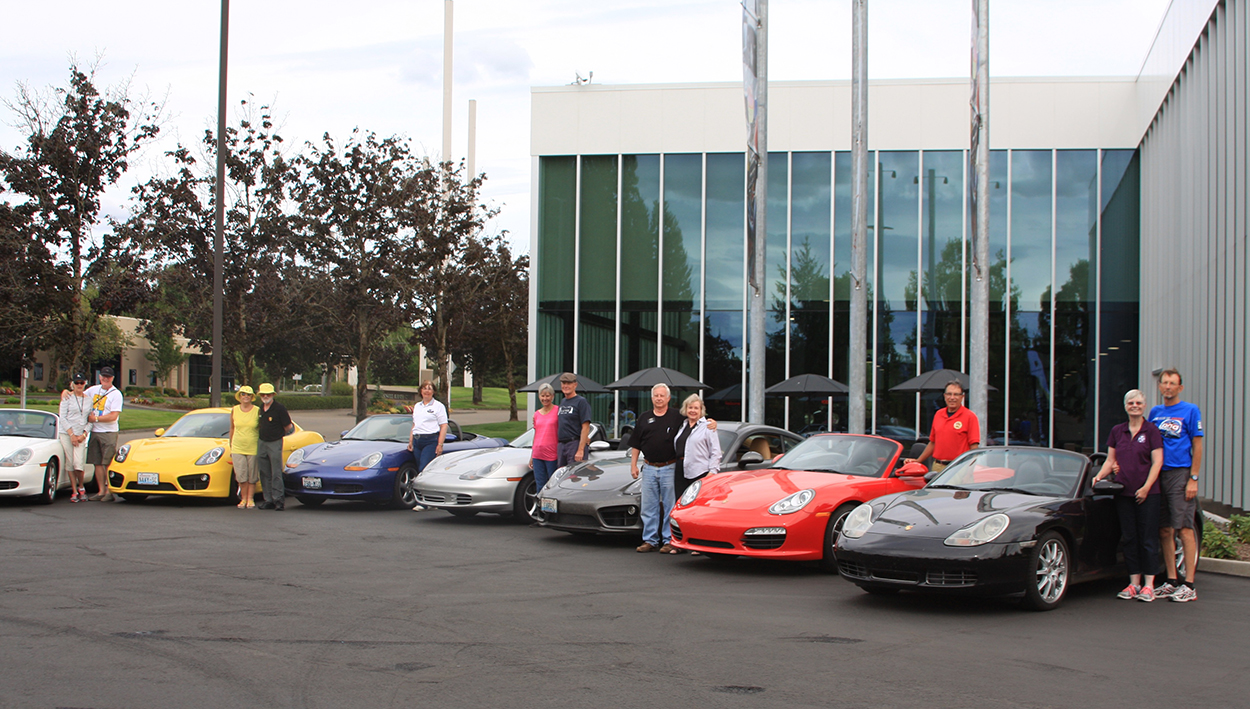 To all the Regions in Zone 6, and everyone who joined us for one day or fifteen, thank you!
The Final Count
5,203 miles by the Tour Master's odo
145 cars
210 members
1 speeding ticket (bogus: we are fighting)
1 Broken Porsche (rod?) will be up and running soon
7 DQ stops, there could have been more
Regions visited: 16. Pacific Northwest, Olympic Peninsula, Vancouver Island, Canada West, British Columbia Interior, Wild Rose, Polar Region, Living Skies Prairie, Absaroka, Yellowstone, Big Sky, Inland Northwest, Silver Sage, High Desert, Cascade, Oregon
As for the next Zone 6 Grand Tour: will you be there?