Werks Reunion event coverage plus win Michelin tires [w/video]
August 18, 2015: If you wanted to see the biggest gathering of Porsches at last week's Monterey Car Week, Porsche Club of America Werks Reunion was the spot to be. Rancho Cañada Golf Club's fairways were filled with more than 700 Porsches and thousands of spectators who came to see them. Many amazing cars took part in the concours (winners will be announced soon), Michelin tires were given away as well as a trip to Le Mans and the Atlanta Porsche Experience Center.

PCA is extending the Werks Reunion Facebook photo contest until 9 PM EST this Monday, August 24. And we're now giving away a set of Michelin tires! Read the post rules in the Facebook post embedded below.
Take a look at the photo gallery included here (click on lead image to start scrolling) and see what people are saying about Werks at the websites below.
---
12:50 PM: This year the featured Porsche model at Werks Reunion is the 911 Turbo. Why? It's the Turbo's 40th birthday.

This special Porsche came about near the beginning of the global fuel crisis of the 1970s, when high-performance sports cars were facing a grim future. Rising fuel prices and new emissions equipment, such as exhaust gas recirculation systems, made it difficult for manufacturers to increase horsepower while maintaining fuel efficiency and reducing emissions. Porsche's answer was the 911 Turbo Carrera, a car that wasn't horrible on gas when used to cruise around town, yet at higher revs, when the turbo's boost kicked in, would put out 245 hp. It was enough to give it a top speed of 155 miles per hour. For comparison, a contemporary Chevrolet Corvette made just 165 hp.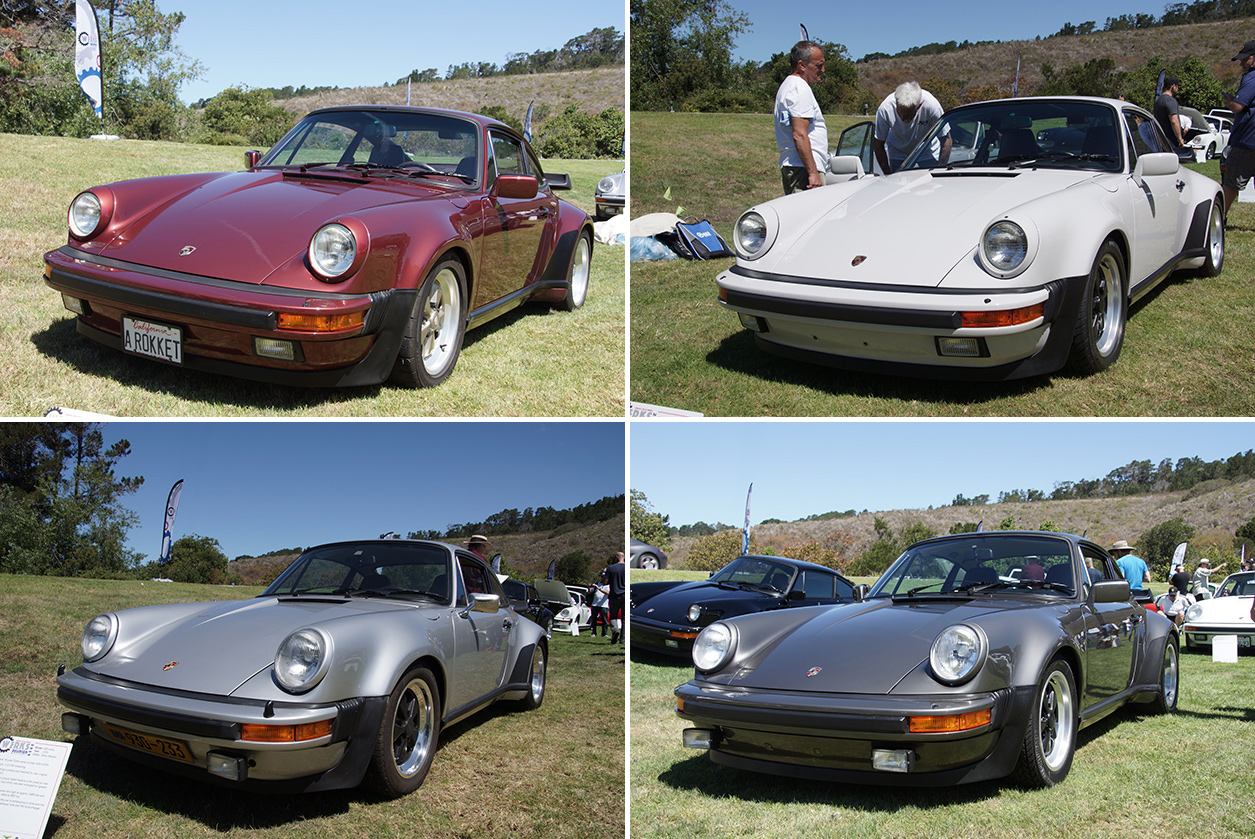 Since then the Turbo has been through five more generations of 911 and introduced new technology, such as all-wheel-drive and twin-turbos in the 993 generation, variable-geometry turbochargers in the 997, and active aerodynamics in the 991.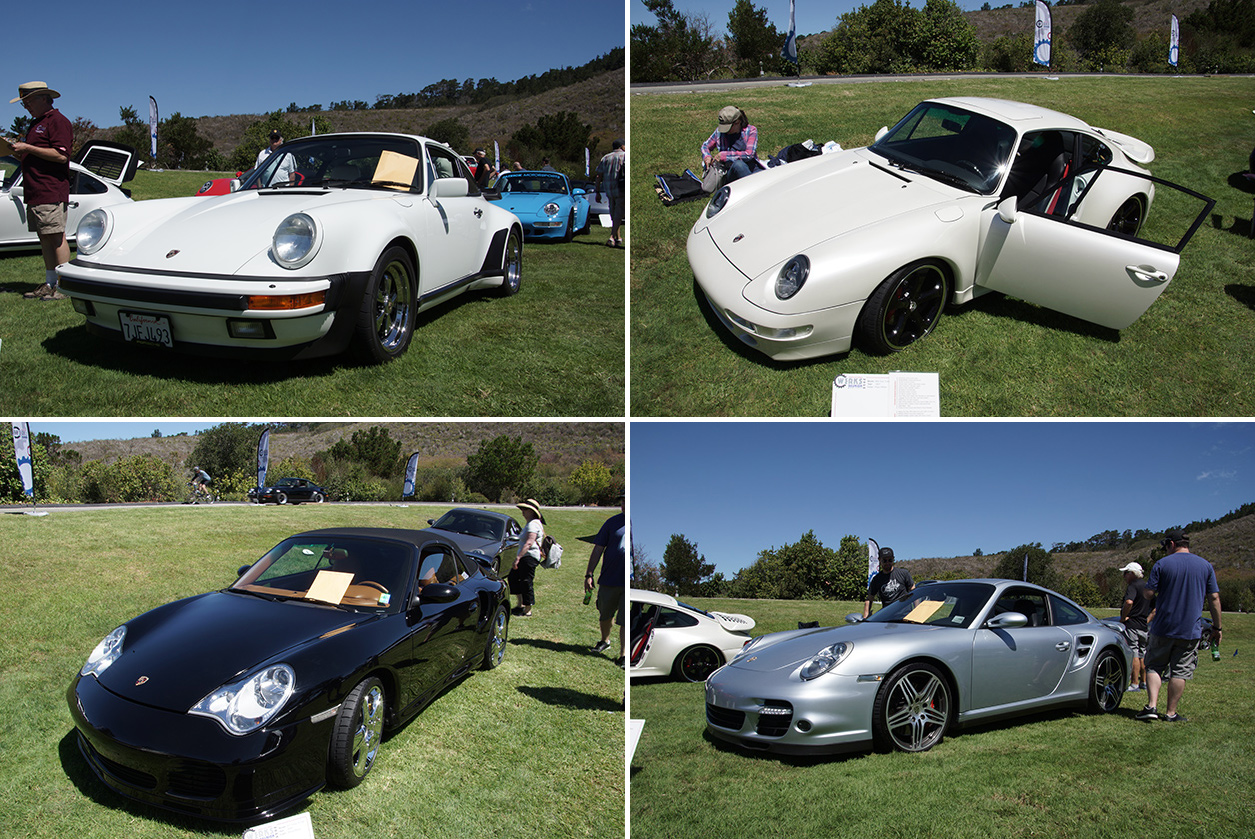 Take a look at photos of some of the amazing 911 Turbos on display at Werks Reunion, and be glad that the fuel crisis didn't hobble the 911, but instead produced one that is faster than almost anything on the road. And the ducktail spoiler.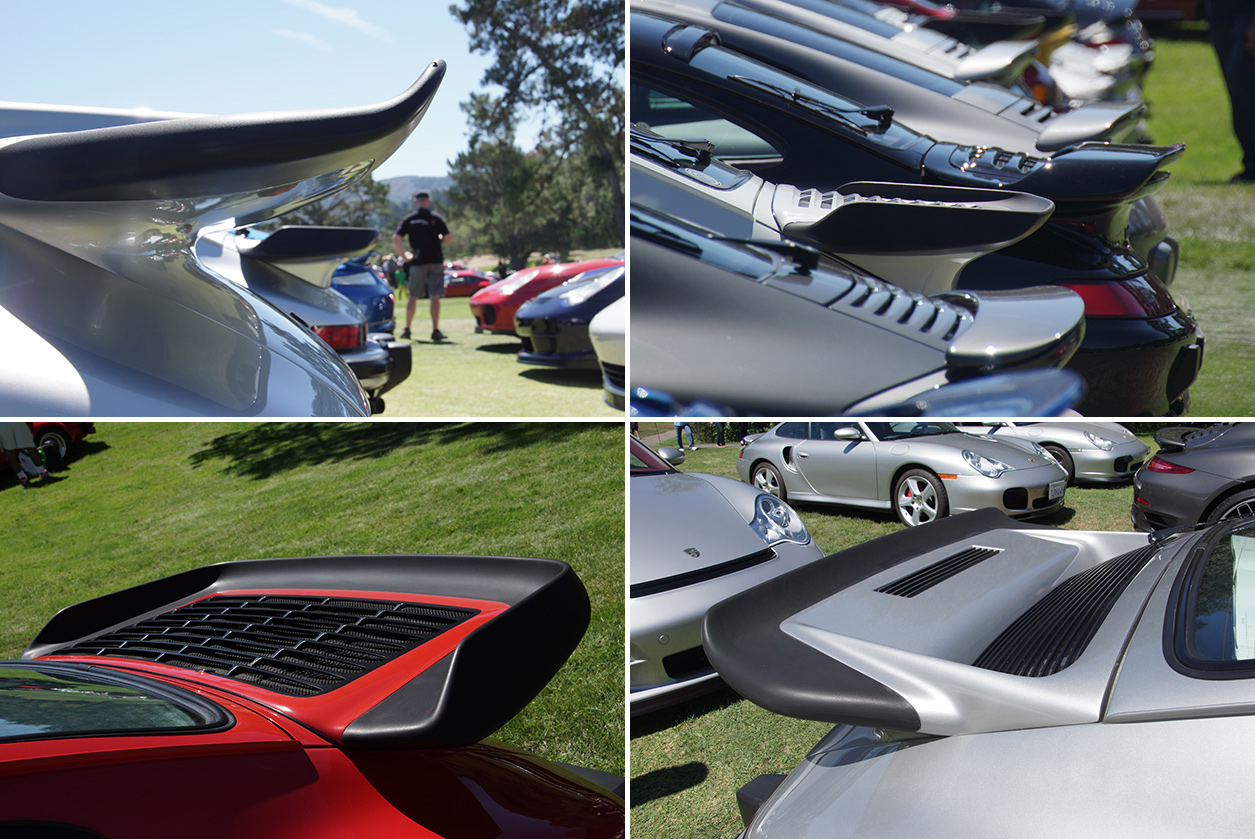 ---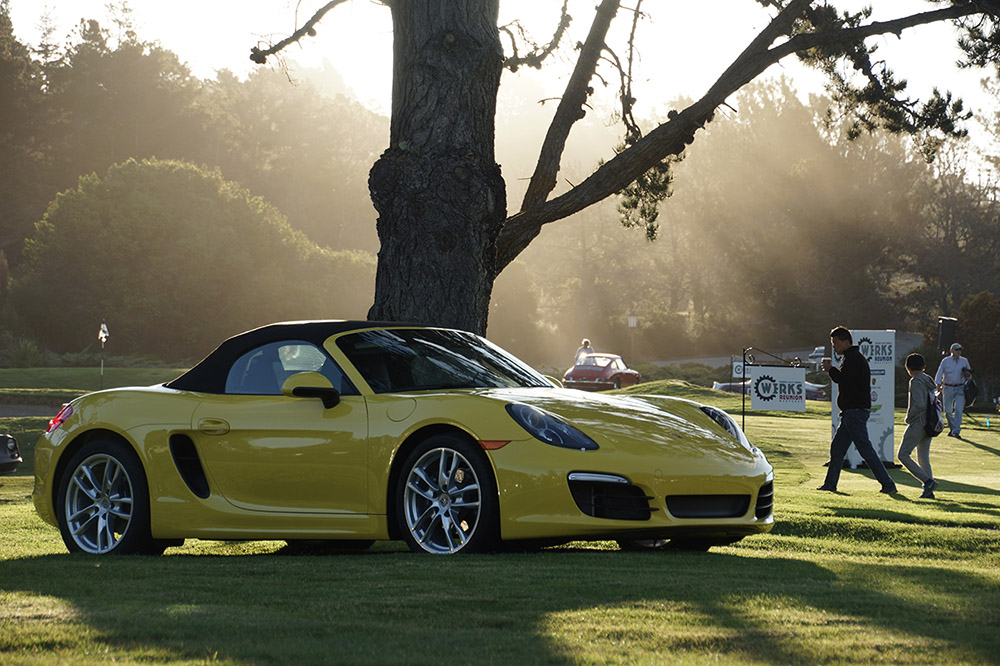 9:15 AM: It's that time of year when car enthusiasts come together for Monterey Car Week, an extravagant exhibition of all types of vehicles from all eras, culminating in the Pebble Beach Concours d'Elegance and the Monterey Motorsports Reunion vintage races at Laguna Seca. For the Porsche enthusiast, however, there is no better place to be than Werks Reunion, a free car show on the fairways and greens of Rancho Cañada Golf Club in Carmel-By-The-Sea.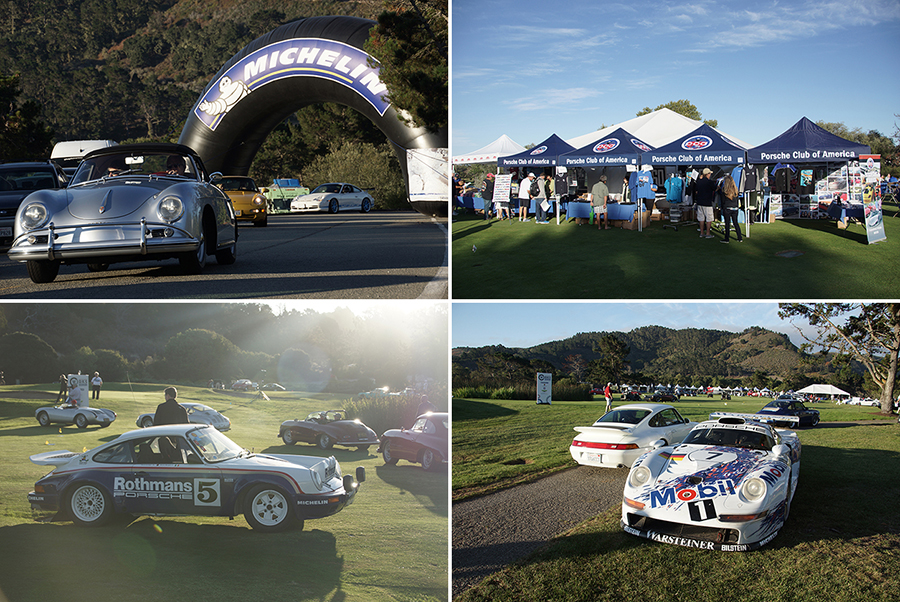 It started two hours ago and goes until 4 PM today, and in addition to 700 Porsches and tons of great people, there's a concours, vendor booths, food, drink, and more. We hope you stop by and enjoy the spectacle of hundreds of Porsches with us. If you can't, I'll be updating this live blog a few times throughout the day so you can follow along with the festivities. PCA's social media channels are also a great place to see what's going on here. Here are links to our social media pages: Facebook. Twitter. Instagram. Members, stay tuned to them for a chance to win some prizes.
Cars are still arriving and being arranged for display, and the concours participants are hard at work making sure their Porsches are spotless for the judges. Cars from the Ingram Collection, including a 911 SC/RS and 356 Abarth Carrera GTL, have already arrived, as has the 917 recently restored by Porsche Motorsports North America (with a Volksagen Porsche Renndienst vehicle acting as tow vehicle).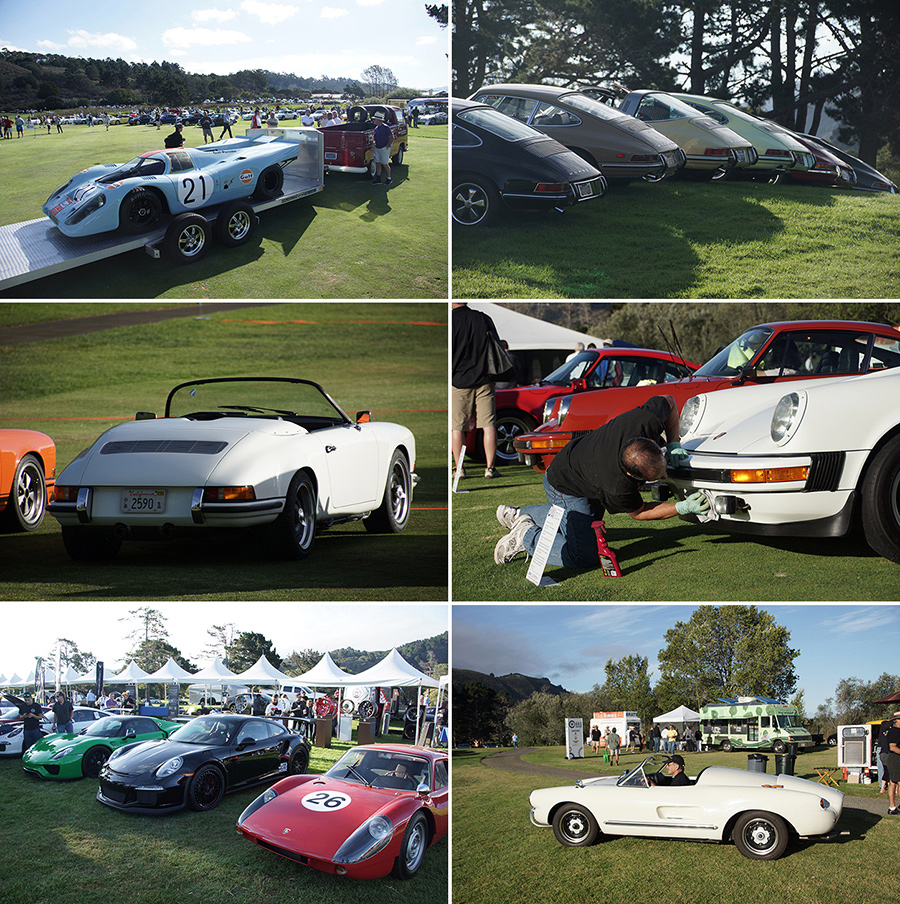 Photos by Damon Lowney