Test your Porsche race car knowledge for chance to win trip to Rennsport Reunion V [UPDATE]
Friday, September 11, 2015
[UPDATE: Porsche has closed the sweepstakes, and the contest is no longer online.]
Want to go to Rennsport Reunion V (RRV)? On Porsche's dime? Then here's the perfect opportunity to score a trip for two to the largest Porsche gathering, which takes place September 25-27. All you need is a good set of ears and the knowledge to match the exhaust note to the the correct race car in Porsche's online contest. And perhaps a bit of luck.
The cars in question are the 917 KH, 936 Spyder, 956 C LH, and 911 GT1 (1998 model). Think you have what it takes (or want a fun way to spend a few minutes)? Click here to play and enter the sweepstakes.
Below: Surely you'll do better than the author...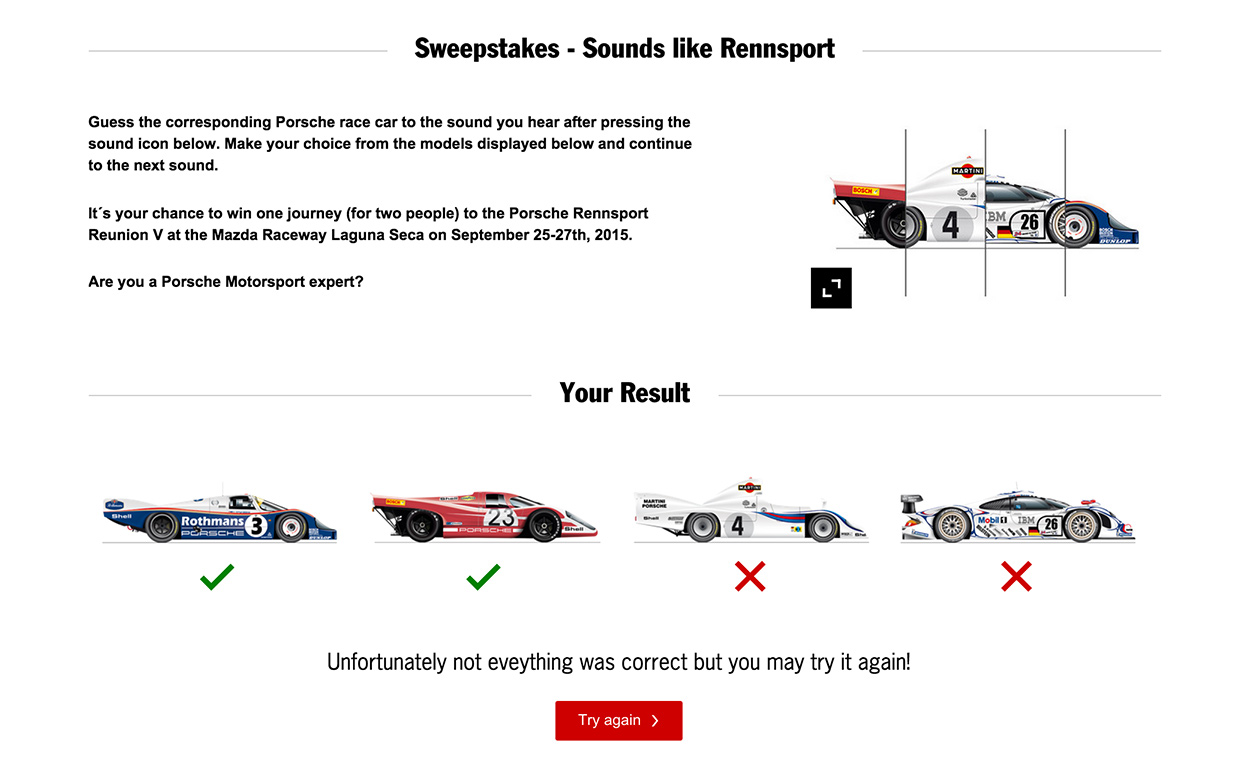 Source: Porsche
Image courtesy Porsche