Panorama wins 2015 Motor Press Guild photography award for third year in row
Friday, December 18, 2015
Porsche Panorama, Porsche Club of America's national magazine, was recognized at the 2015 Motor Press Guild Awards three nights ago with an overall win in the photography category and four runners-up in three categories.
Click on the page-spread images below to read the winner's and finalists' work.
Dale Kistemaker won the Bob D'Olivo Award for Photography for his story "24+30," which appeared in the December 2014 issue. The article was written and photographed by Kistemaker, who recounted his first experience at Le Mans in 1984 and illustrated it with a selection of beautiful photos from the race.
In a repeat of the 2014 awards, all three photography finalists hailed from Panorama, guaranteeing at least one award for PCA's magazine, and the third year in a row it has won the category outright.
Camden Thrasher was a finalist for his photo in the "Backstory" column of the August 2015 issue, picturing a Porsche 919 Hybrid pit-crew member running with a wheel during a tire change. In "à la Carte," also from the August 2015 issue, Clint Davis was recognized for his pictures of one man's perfect Porsche, a 2012 911 Carrera GTS Cabriolet.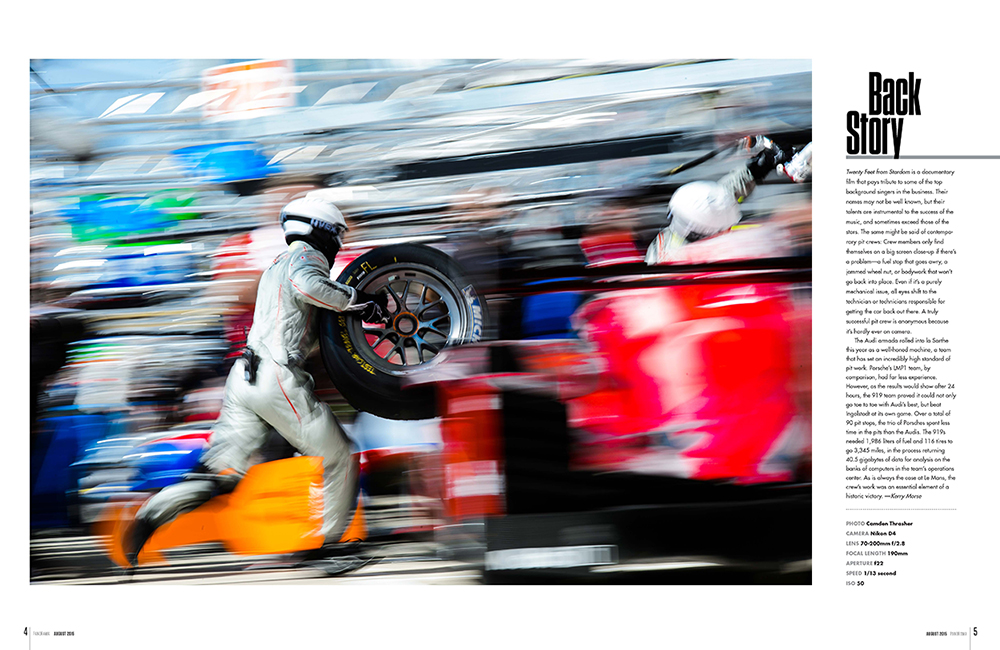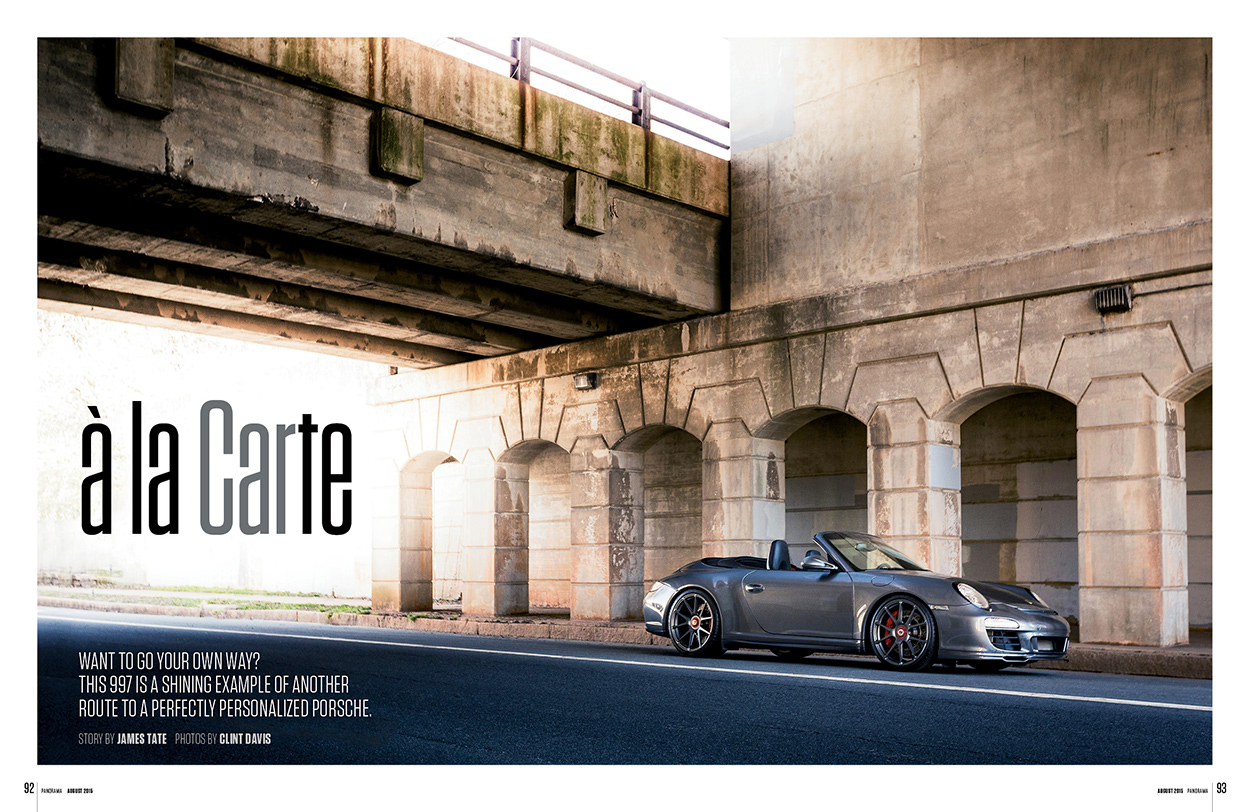 Two authors made the cut in two writing categories. Contributor Dan Proudfoot was a finalist in the Feature Article category for his story "Ludwig the Loud," in the September 2014 issue, about Canadian racer Ludwig Heimrath. Editor-in-Chief Pete Stout was a finalist in the Vehicle Review category for "Ultra RS," his review of the new 911 GT3 RS that appeared in the July 2015 issue.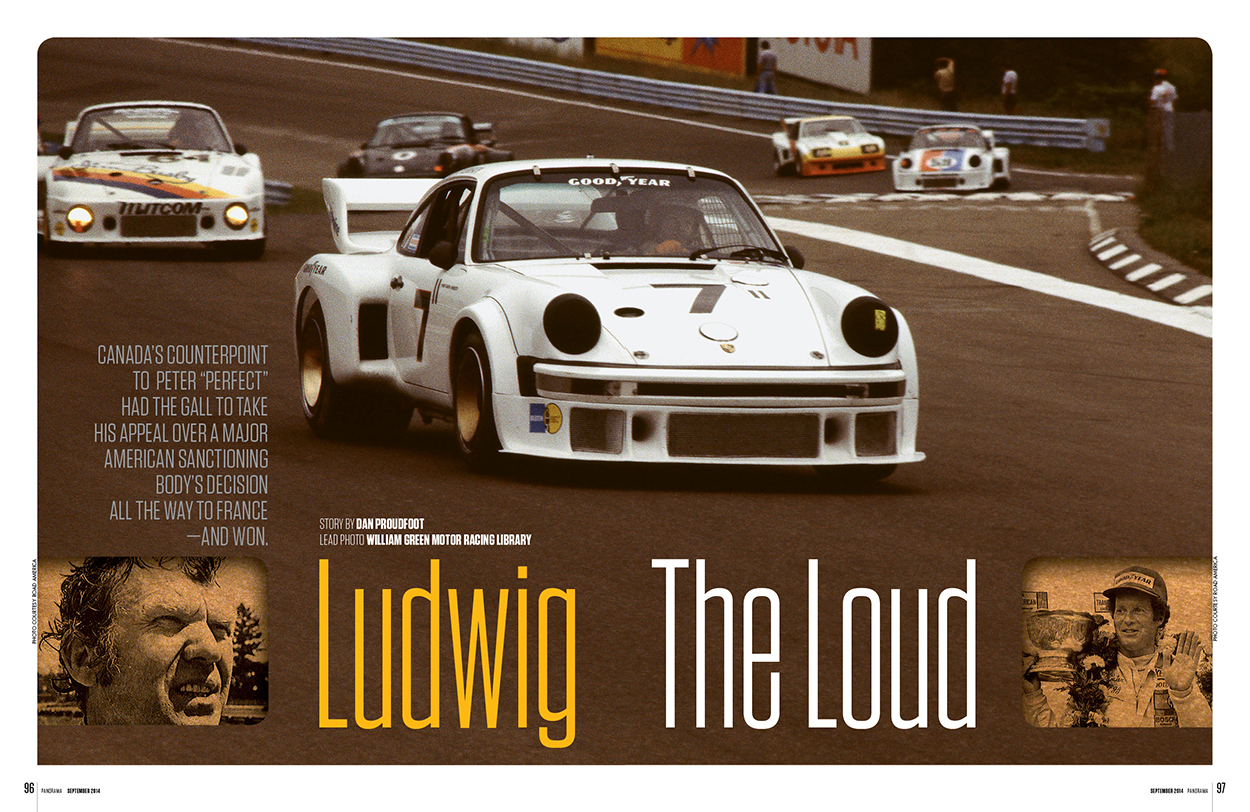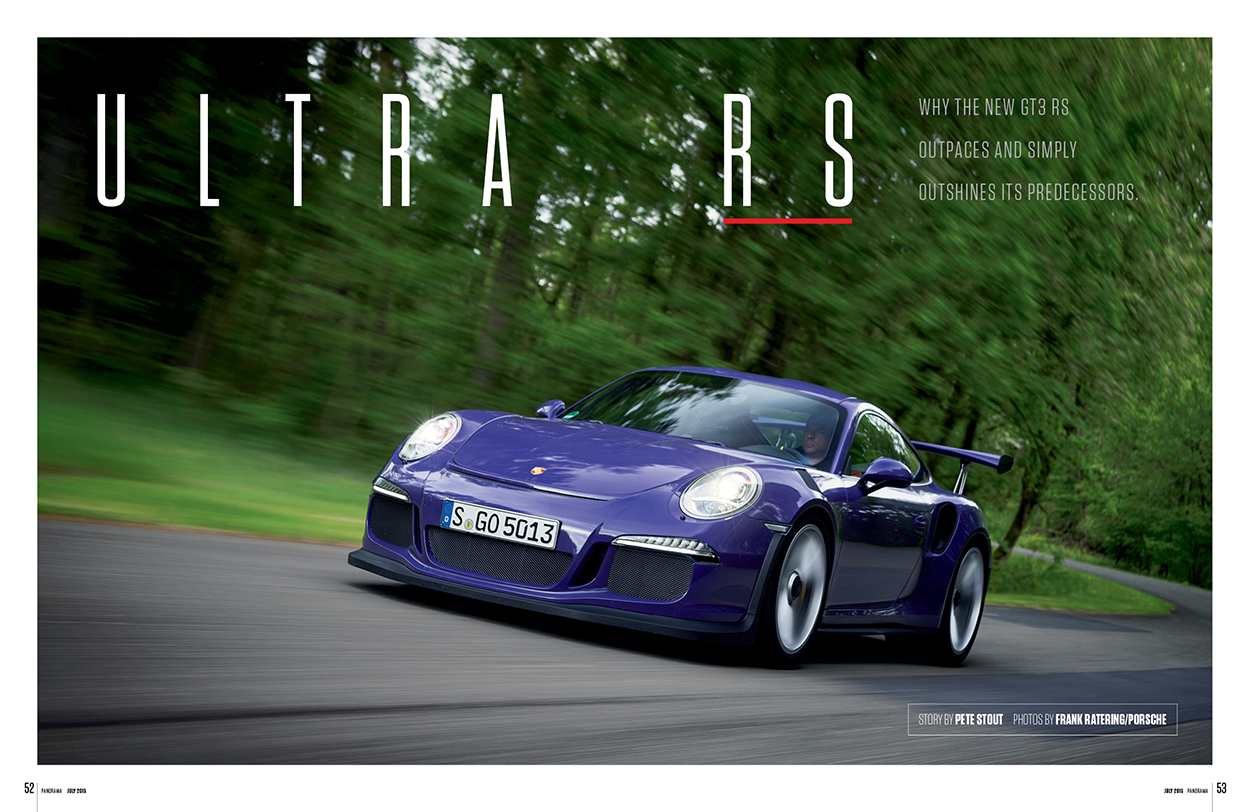 Check out the competition Proudfoot and Stout were up against in their respective categories below, as well as the overall winner of the 2015 Dean Batchelor Award. For full results of the awards, click here.
2015 Dean Batchelor Award: "2015 Polaris Slingshot Review" – KBB.com – by Micah Muzio and COTU Productions.
---
Best Feature Article: "The Coming Squeeze" – Automotive News – by Larry P. Vellequette and Luca Ciferri
Runner-up: "From Indy to 'Zora'" – Corvette Magazine – by Gary Witzenburg
---
Best Vehicle Review: "Review: The Ferocious New Corvette Z06 is an $80K Ferrari-Killer" – Wired – by Basem Wasef
Runner-up: "A New Species of Battery-Driven BMW" – The New York Times – by Dexter Ford