Video: Watch Comedians in Cars Getting Coffee, then read January's Panorama
Tuesday, January 26, 2016
Perhaps you've watched an episode of Comedians in Cars Getting Coffee hosted by Porsche fanatic Jerry Seinfeld. If you haven't, now's a great time to start. Author Sean Cridland went behind the scenes for this month's issue of Porsche Panorama, so it makes sense to watch the episode starring Garry Shandling and a 1979 Porsche 911 Turbo.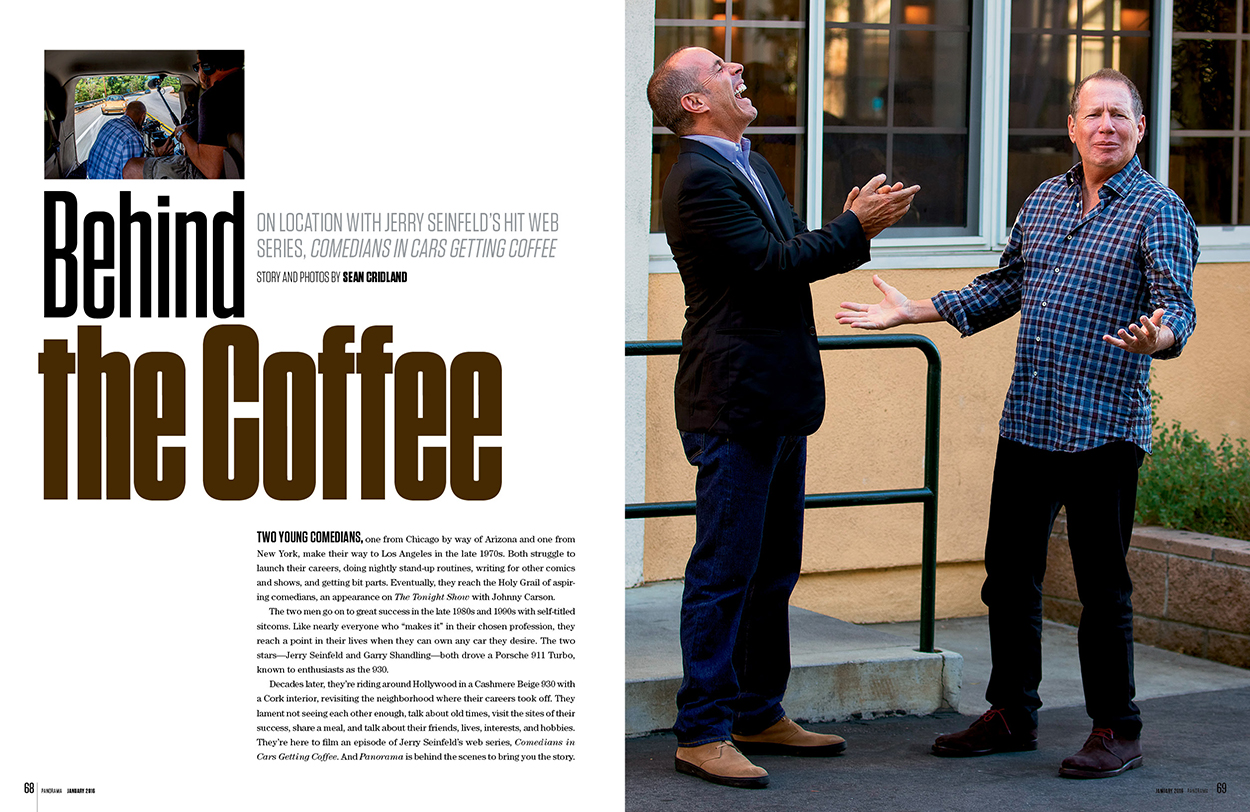 In the episode, Shandling and Seinfeld reminisce about their early days in comedy — they claim their career paths "mirror" each other, and the Porsche connection is simple: Shandling is the first colleague of Seinfeld's who bought a Porsche when he made it big.
So click here to watch the 20-plus-minute video with an absolutely beautiful example of a Porsche 930, then head over to the January 2016 Panorama to read Cridland's article, "Behind the Coffee."