Book Review: Porsche: The Essentials
Photos by Damon Lowney
Title: Porsche: The Essentials
Author: Arnaud Séné
Publisher: A.S. Collection
Format: Hardbound, 263 pages
Where to buy: Autobooks-Aerobooks
How much: $129.95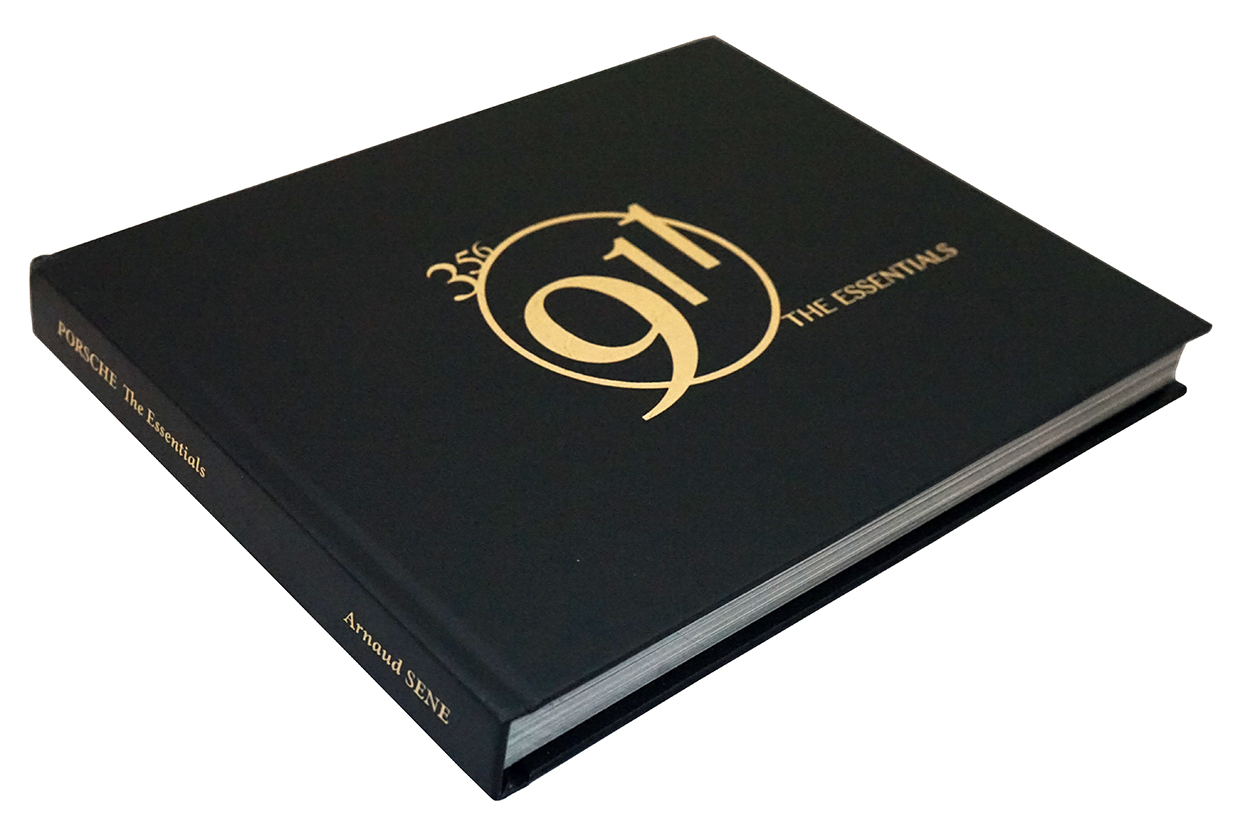 What is it?
There's certainly no ambiguity in the title of this tome. Though a weighty 260-plus pages thick, it is in fact confined to the essentials of the air-cooled era from 1950 to 1998. Exterior and interior glamour shots are mixed with detail photography including useful pictures of engine compartments, VIN plates, chassis and engine stampings, plus a fair amount of factory photography and literature. 
The text along with the visuals is almost exclusively specs and serial and production numbers with photo captions explaining the detail shots. The book was originally written in French but happily, the translation is good, free from any glaring gaffes. Performance quotes are all in metric units. Horsepower specs are given for North America and Japan as well as RoW versions.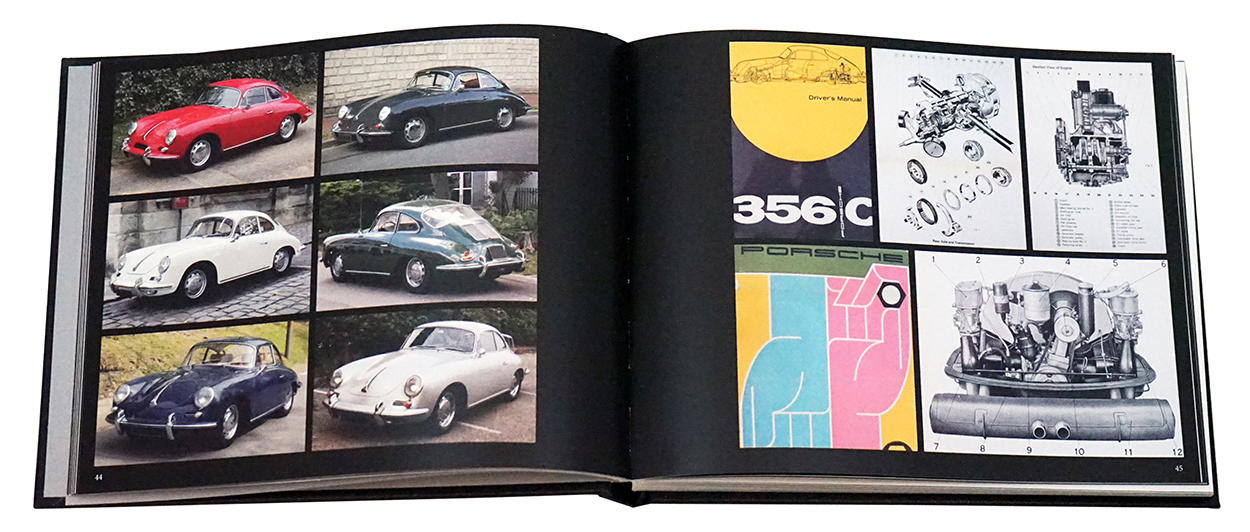 Original photography is for the most part good, although concours fanatics will wonder if there's a shortage of car vacuums in France. Nearly all of the cars featured are RoW versions of familiar models (mostly French registered), so the details of lighting and interior fabrics are curious to American eyes. Cool pre-1990s yellow French headlights abound. The Paris locations are refreshing for a Porsche book as well. Francophiles will recognize the Place Vendôme and Montmartre in the background of some of the shots.
 
Fit and finish
Bucking the trend of printing books like this in China or Eastern Europe, Porsche, The Essentials is actually printed in France. Paper quality, binding, color correction, and reproduction are quite good and the print run is limited to 5,000 copies. Each one is numbered.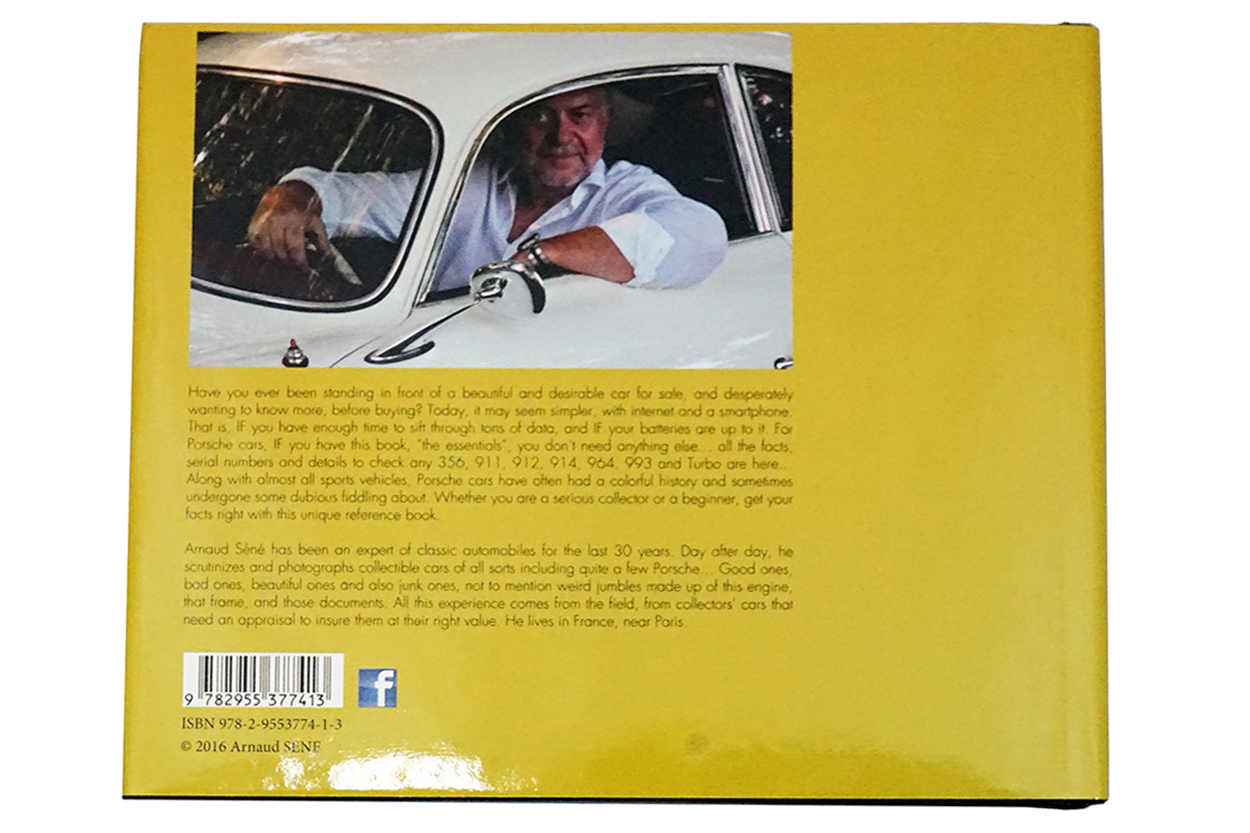 Do I need it for my library?
While a cynic might point out that most if not all of the spec and production number information is available from several internet sources, it certainly isn't possible to find it all in one place on the Web with the quality photography included here. Want to at a glance look at the difference between a T-5 and T-6 356 body while checking production numbers and stamping locations? Easy to do. 
Details
The price is a reasonable $129 with the famous Autobooks-Aerobooks (www.autobooks-aerobooks.com) in Burbank, California handling U.S. distribution.