Porsche Design sponsoring second consecutive season of PCA Club Racing Trophy East series
Photos by Al Floer
Porsche Design once again has signed on as a sponsor of the PCA Club Racing Porsche Cayman GT4 Clubsport Trophy East series and will present the championship winners with custom timepieces.
Trophy East started its second season last weekend at Road Atlanta and has seven more races to go. There are two classes — Championship and Masters — and watches engraved with the Trophy East logo will be presented to the winner of each class.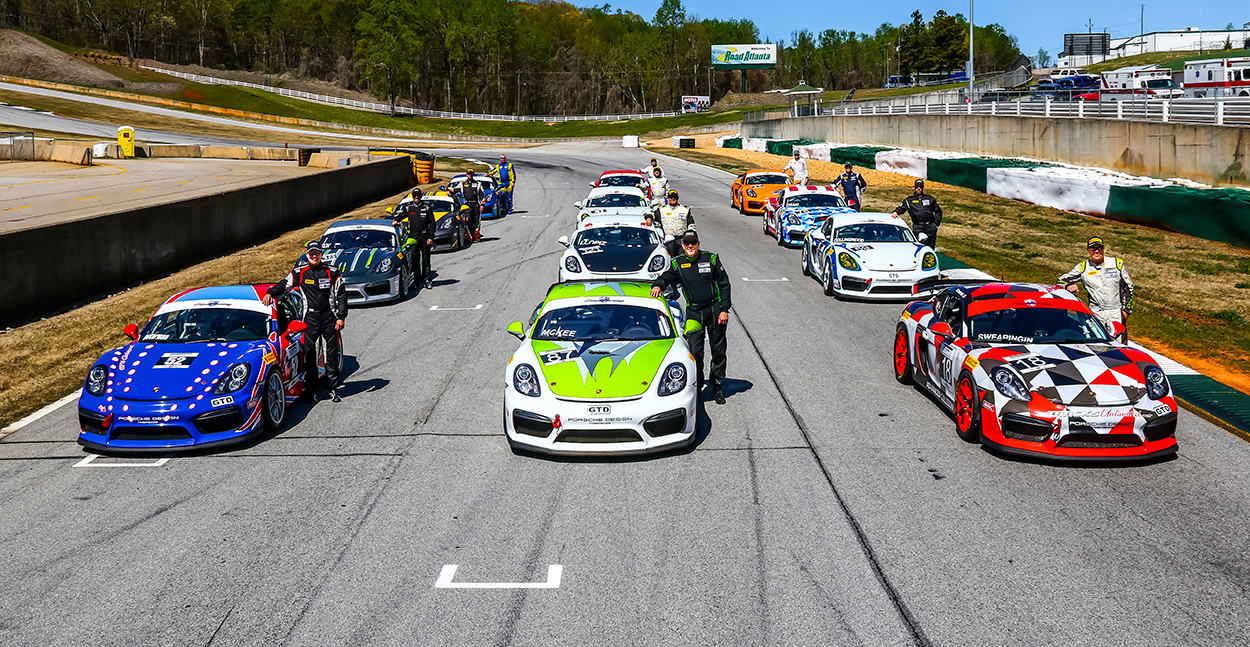 In addition to the timepieces, each Trophy East competitor will feature Porsche Design branding prominently on their GT4 Clubsport.
"The support of Porsche Design for the PCA Club Racing Porsche Cayman GT4 Clubsport Trophy East series portrays their commitment to PCA Club Racing," said Vicki Earnshaw, PCA Club Racing chair. "We're excited to kick off our second season this month and Porsche Design's sponsorship continues to help us grow our strong program."
"Inspired by performance and our passion for motorsport, we are honored to continue our PCA Club Racing involvement with Porsche Design Timepieces as the official timing partner of the series," said Jan Becker, CEO of the Porsche Design Group.

This year the PCA Club Racing Clubsports are equipped with Manthey Racing's "MR" kit, which was introduced to the world last summer but not used in Trophy East's inaugural season. The MR kit adds carbon-fiber doors and frunk lid, polycarbonate windshield, larger rear wing, and optional lightweight battery in addition to suspension upgrades that allow more adjustment. MR upgrades reduce weight by nearly 90 pounds.
For the full Porsche Design press release, click here to visit the Trophy East website.