Mart Fresh: Nice 911 or $5,000 Boxster?
Photos by the sellers
A popular PCA member benefit is The Mart, the club's classifieds section online and in each issue of Porsche Panorama. Mart Fresh is a new, weekly column in which PCA media staff pick what they think are the freshest Porsches currently available in The Mart, and then attempt to explain their reasoning. Always invest in a pre-purchase inspection for any Porsche you may consider, as seller descriptions and pictures don't always tell the full story.
1972 Porsche 911T Targa — $60,000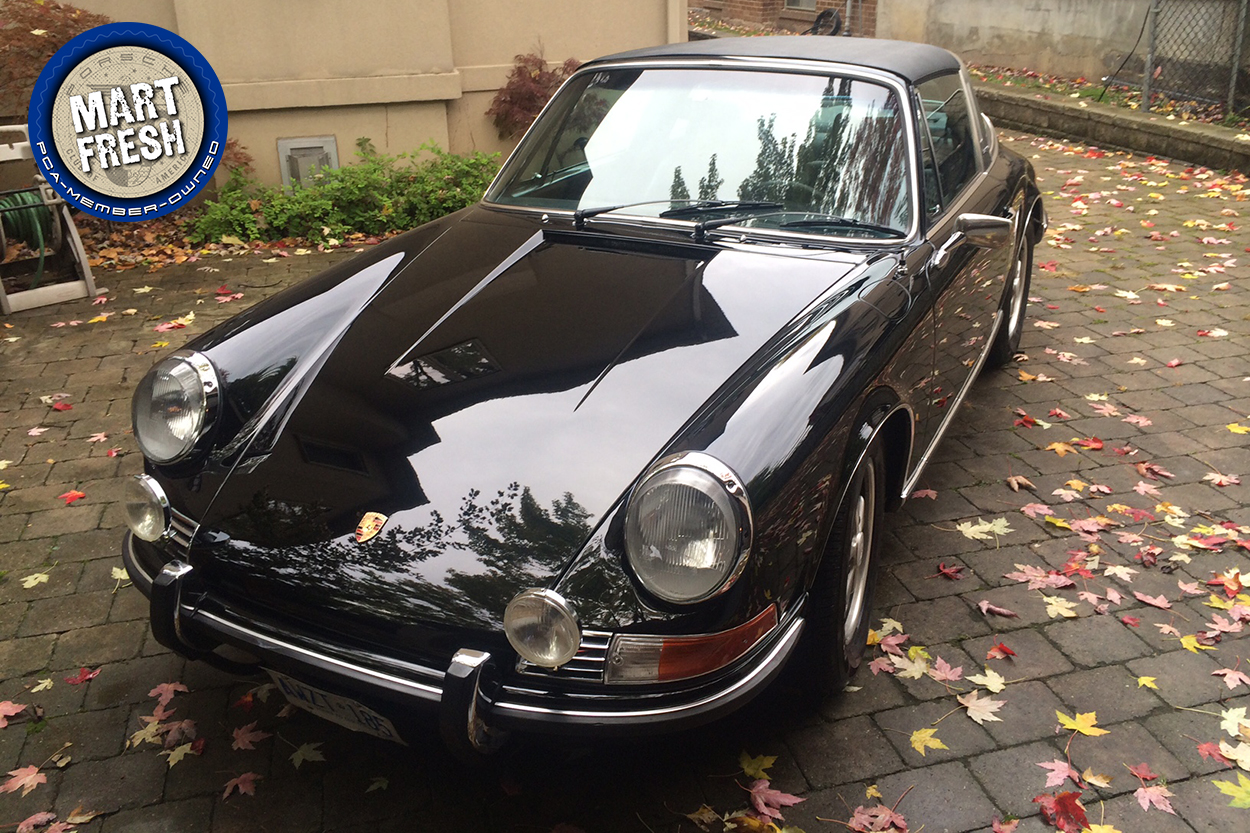 This car caught my eye for a number of reasons: Although it's a T, it's a heavily optioned car with such niceties as factory sport seats and through-the-horn-grille fog lamps. It's also an original black/black car with what looks like a high-quality bare-metal respray and claimed perfect panel gaps. The asking price of $60,000 seems fair, and it's hard to imagine getting into a really good long-hood 911 of any stripe these days for much less. The car is in Canada, so American buyers will have to jump through the customs broker hoop and pay 2.5% duty unless he or she can prove that the car had been previously titled in the U.S. – Rob Sass, Editor in Chief and Director of Content, Porsche Panorama and PCA.org
Click here for PDF archival copy of ad
---
2004 Porsche 911 GT3 — $71,000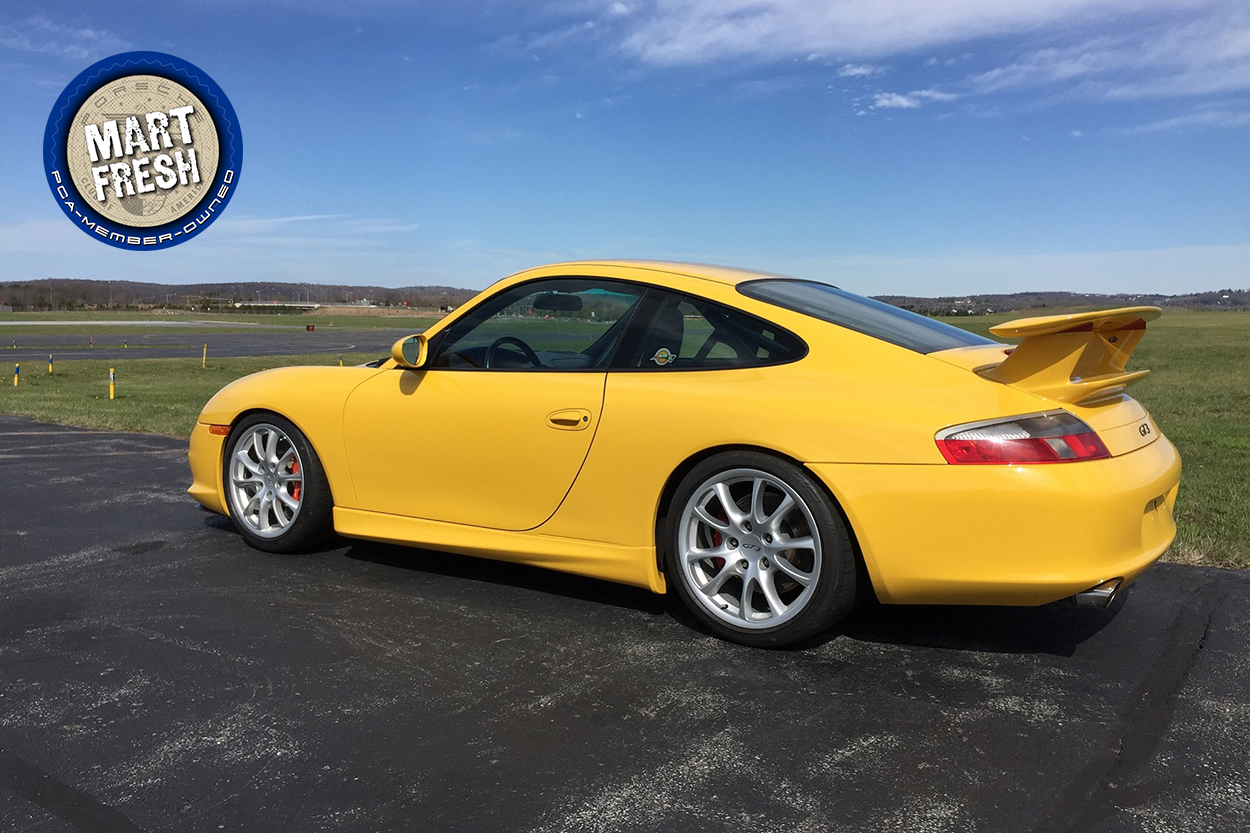 How can you pass up this modern-day '73 Carrera RS? Like the original, this 2004 911 GT3 has a very specific purpose: to provide owners track-day and back-road thrills. It may not be the most refined and comfortable street machine, but all can be forgiven when you experience one on track, with its laser-sharp handling, telepathic steering, six-speed manual, and screaming, 380-horsepower, naturally aspirated flat six. All that power must be controlled without any driver aides save for anti-lock brakes. Sure, this example looks to have been track-driven, but to me that means it likely has been used as intended and maintained well. The performance modifications seem to be modest and mostly OE, which is a plus. I would be interested to find out why the clutch was upgraded with so few miles (37,950) and why the muffler tips look misaligned in the photos. Of course, a pre-purchase inspection should be mandatory, and because this is a track toy, pay particular attention to evidence of over-revs and the integrity of the chassis and the paint. Boiled down to a sentence, the 996-generation GT3 is a fun, limited-production Porsche that can be enjoyed while it becomes a classic. – Vu Nguyen, Executive Director, Porsche Club of America
Click here for PDF archival copy of ad
---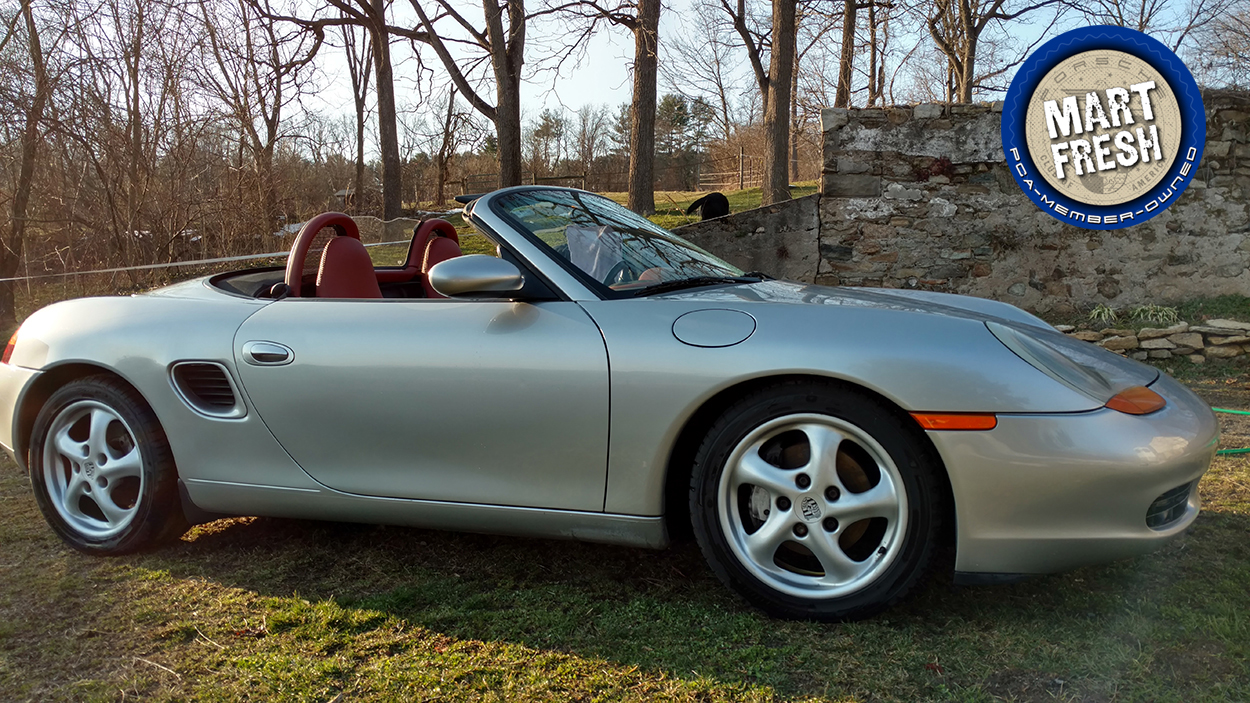 The hallowed $5,000 Boxster exists! Take this one, for example, a 1998 model with just about 150,000 miles. It probably isn't the most pristine 986 you can find in The Mart and looks well-used, but when you factor in the $5,000 asking price, it suddenly becomes worth consideration. The seller claims to have owned it for the past 120,000 miles and had all maintenance performed at a Porsche dealer. If this can be proven with service records and a pre-purchase inspection indicates a clean bill of health, I wouldn't be too worried about the relatively high mileage. I would, however, swap in a magnetic oil drain plug and closely monitor any metallic debris it collects between oil changes. I'd also pay $500 for the extra wheels (or try to work them into the deal somehow) and swap the winter rubber for sticky summer tires during driving season. This could be a nice daily driver, autocrosser, and occasional track toy — all in one, well-priced package. – Damon Lowney, Digital Media Coordinator, Porsche Club of America
Click here for PDF archival copy of ad
---
Be sure to click here to browse The Mart and find your next Porsche car, part, or memoribilia item.