Barnfinding: Early Porsche 911 'parts car'
Article and Photos by Adam Wright
I'm Adam Wright, and my brother Matt and I scour the country for long-lost Porsches. Some of our adventures make great stories, which I will share with you starting with this article for PCA.org. I hope you enjoy it and future tales. And if you have any stories you want to share, please do — I enjoy writing about other people's escapades far more than my own. Please email me adam@unobtanium-inc.com
Many times in order to restore an old Porsche it's easier to buy a second "parts car" rather than to hunt down every little piece needed for the restoration. Normally the car being restored is in better shape than the car being sacrificed for parts, so it's easy to see why one might be chopped up to save another. But that isn't how it always plays out.
Once I found a Porsche languishing on jack-stands, outside, in a Long Island backyard. When I got the call about this car I was very excited — it was a matching-numbers 1967 911S, the Holy Grail of short-wheelbase (SWB) cars. It got worse from there, however. Not only had the 911S been left outside through a decade of New York coastal winters, but the owner had also sold off many of the premium parts over the years to fund another restoration. When I arrived my excitement turned to dread. The Porsche was in horrible condition, and, were it not extremely rare with matching numbers, it would really beg the question of whether it was worth restoring.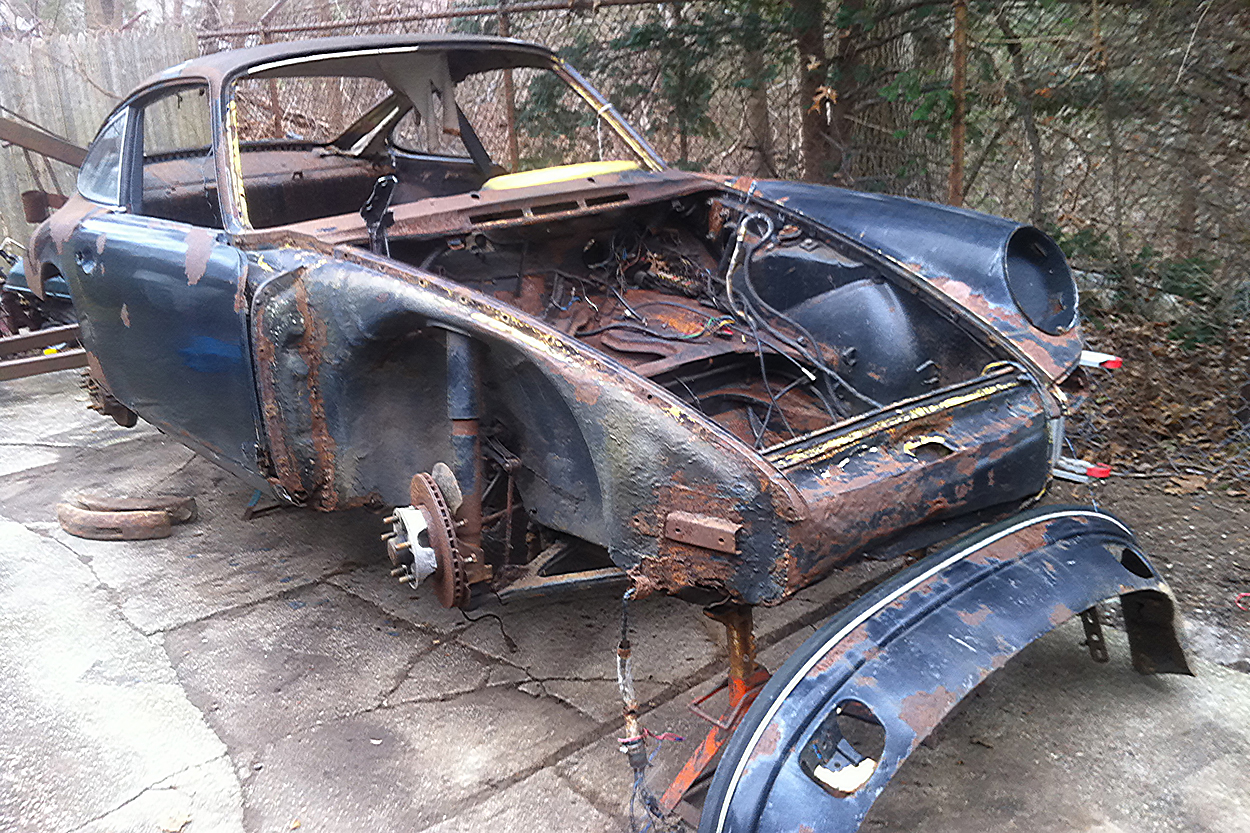 Above: 1967 911S as found in a Long Island back yard.
I thought it was worth it, so I bought the Canary Yellow 1967 911S and drug it home. It sat in my yard for a few weeks while I contemplated what to do, and then one of my regular customers bought it. Shortly after, I received a call from a friend in Texas who had a 1967 911 (a non-S, or "Normale") that was heavily optioned with S parts. What were the odds?... I bought it, too, and it looked pretty good when it arrived: S Fuchs wheels, S wood steering wheel, leather interior, and it even had the optional Hella fog lights — not to mention plenty of rust-free body panels to restore the horrible S.
So while the Normale was a really good restoration project, the same client bought it as well, and it was slated to become a parts car to save its much rarer, special cousin. Keep in mind this was several years ago before early 911 prices had really shot through the stratosphere.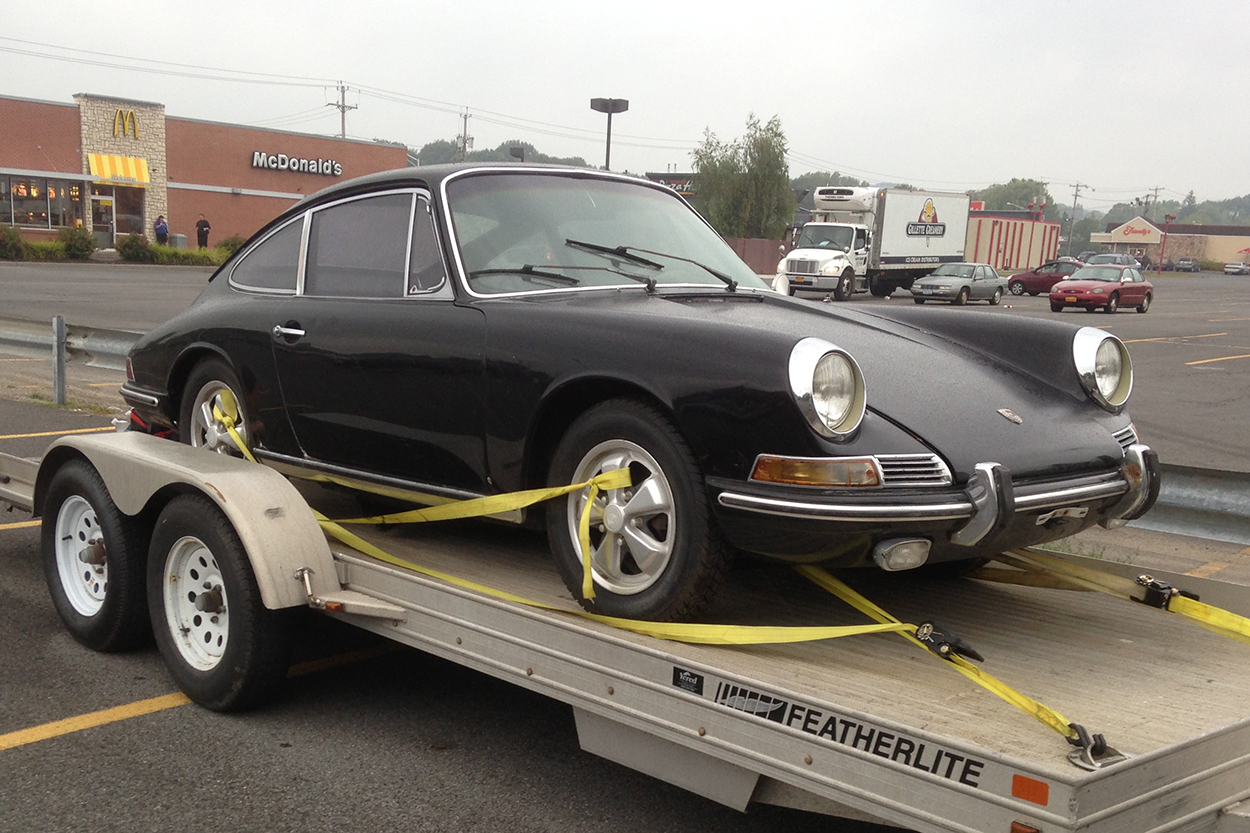 Above: 1967 Porsche 911 "parts car."
Fast-forward about seven years. I was talking to the shop that was tasked with the restoration, and I asked about the progress on the 911S. The shop said work hadn't started, and the shipping straps I used were still on the cars where I left them. Apparently the collector had about a dozen cars being restored and was getting buried in bills, so he had to slow his roll. I was still friends with the collector, so I called him and offered to buy both cars back — at a premium over what he paid me. He jumped at the chance and was relieved to have two headaches gone at once.
The problem I had when the cars were back in my care was, given the current market for SWB 911s, I couldn't bring myself to see the 911 Normale as a parts car anymore. It had become a really solid restoration candidate in its own right. So the Normale was sold to a buyer in Germany, who was very happy with and is now restoring it. I sold the '67 S to a doctor in Austria who was equally thrilled to restore a matching-numbers Porsche, even a very rough one. So what at first was destined to become one car from two is now two Porsches that will be gracing the streets of Europe.