Mart Fresh: Last manual 911 Turbo, last 944, or first 996?
Photos by the sellers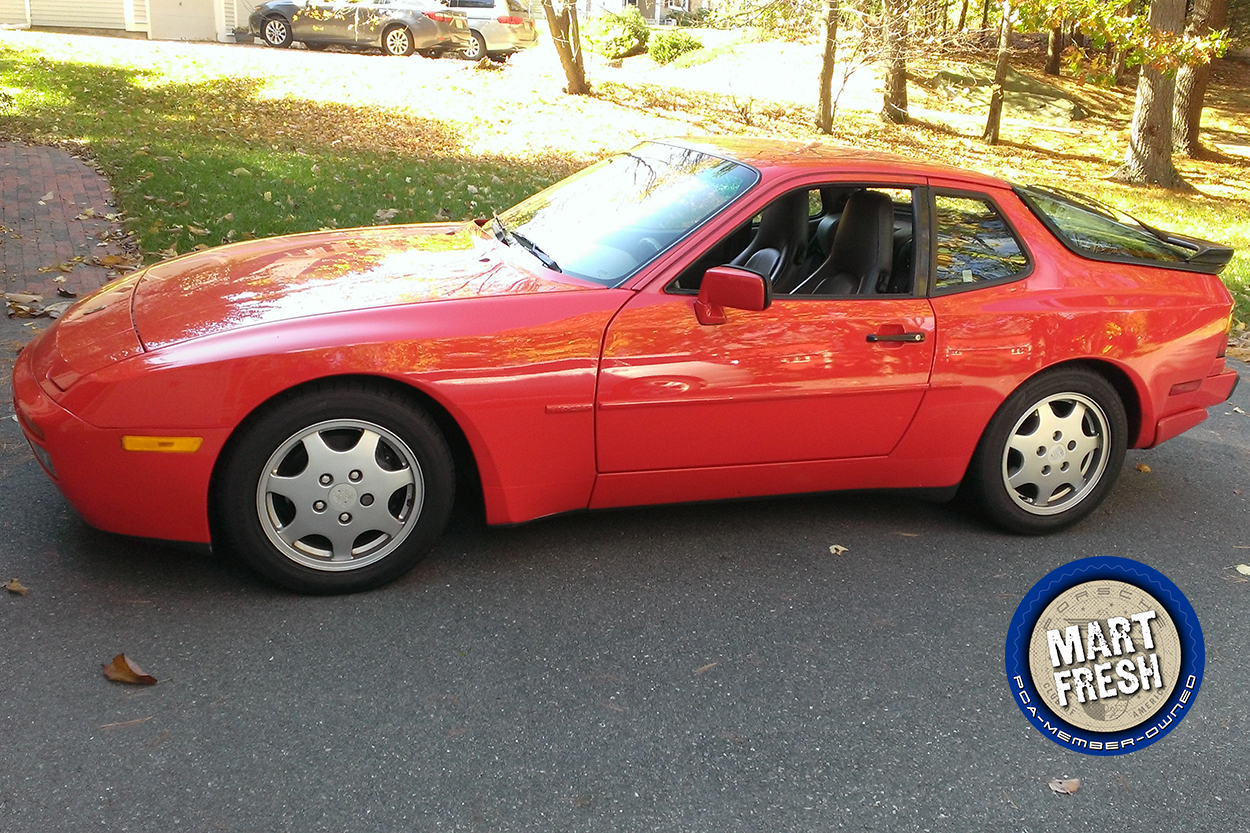 As a former 944 S2 owner, I'm predisposed to the linear power delivery of the naturally aspirated 3.0-liter four and have always thought, for my tastes and purposes, it is the best motor ever paired with the 944. Usable torque starts as low as 2,000 rpm, and it likes to be revved to the 6,500 rpm redline to extract all 208 horsepower and 207 pound-feet. Having driven a 944 Turbo recently (great car, peaky power delivery) only confirms this. And what a specimen we have here. It looks stock, has relatively low mileage (~90,000), has had the timing belt and water pump replaced recently, new tires, and includes an obscure 944 part that may be enjoyed or sold for hundreds of dollars: a Saratoga glass moonroof. If service records are on hand and it passes a pre-purchase inspection, this could be a great only car for somebody on a budget or lacking extra space, or an excellent second or third car for weekend drives, autocross, and track days. Prices of 944s have started to rise as air-cooled Porsches have become unobtainable for many. Here is a good chance to own a nice 944 S2 that you likely can purchase and drive until the timing belt and water pump must be replaced around 130,000 miles. – Damon Lowney, Digital Media Coordinator, Porsche Club of America
Click here for PDF archival copy of ad
---
1999 Porsche 911 Carrera - $20,000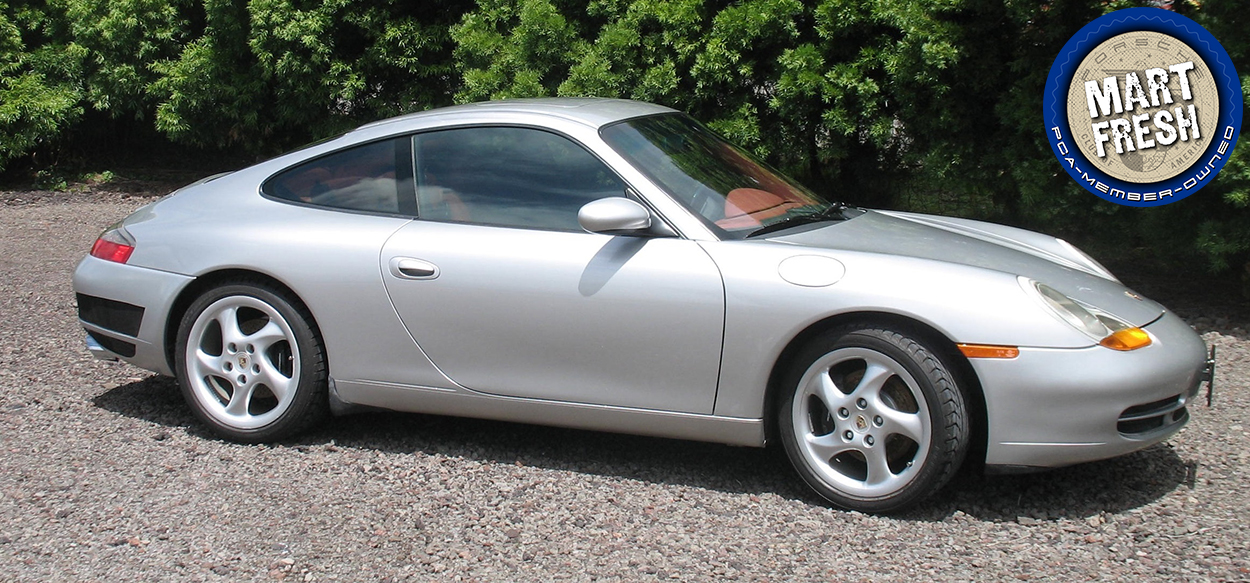 The 996 has a checkered reputation, some of it deserved and some not. It's well known, that as a cost-saving measure, the 996 engine used an intermediate shaft bearing that was re-designed several times during the life of the 996 (and the 997). None of the re-designs succeeded in making the engine anything approaching bulletproof. But in truth, depending on the year, the odds of suffering a traumatic IMS failure were anything but a certainty. Unlike say the 2.7 liter 911 engines of 1974-77, there are plenty of 996 and early Boxsters that have run up high miles on their original engines. Engine issues aside, some simply don't care for the car's looks. That's highly subjective. I personally don't mind the looks of the car.  At any rate, this is how you want to buy one — within the last six months it's had tires, an IMS bearing update, a clutch, air/oil separator, and rear main seal. Perhaps close to half the asking price in work. And the colors, silver with red, are a lovely, classic Porsche combination. With all books, tools, and records, showing under 40,000 miles, it's about as irresistible as a 996 C2 gets. The only downside? It's in Hawaii. Plan on spending about $2,000 to get it to Long Beach, but at just $20,000, that seems to be factored into the price.
– Rob Sass, Editor in Chief and Director of Content, Porsche Panorama and PCA.org
Click here for PDF archival copy of ad
---
2008 Porsche 911 Turbo - $71,000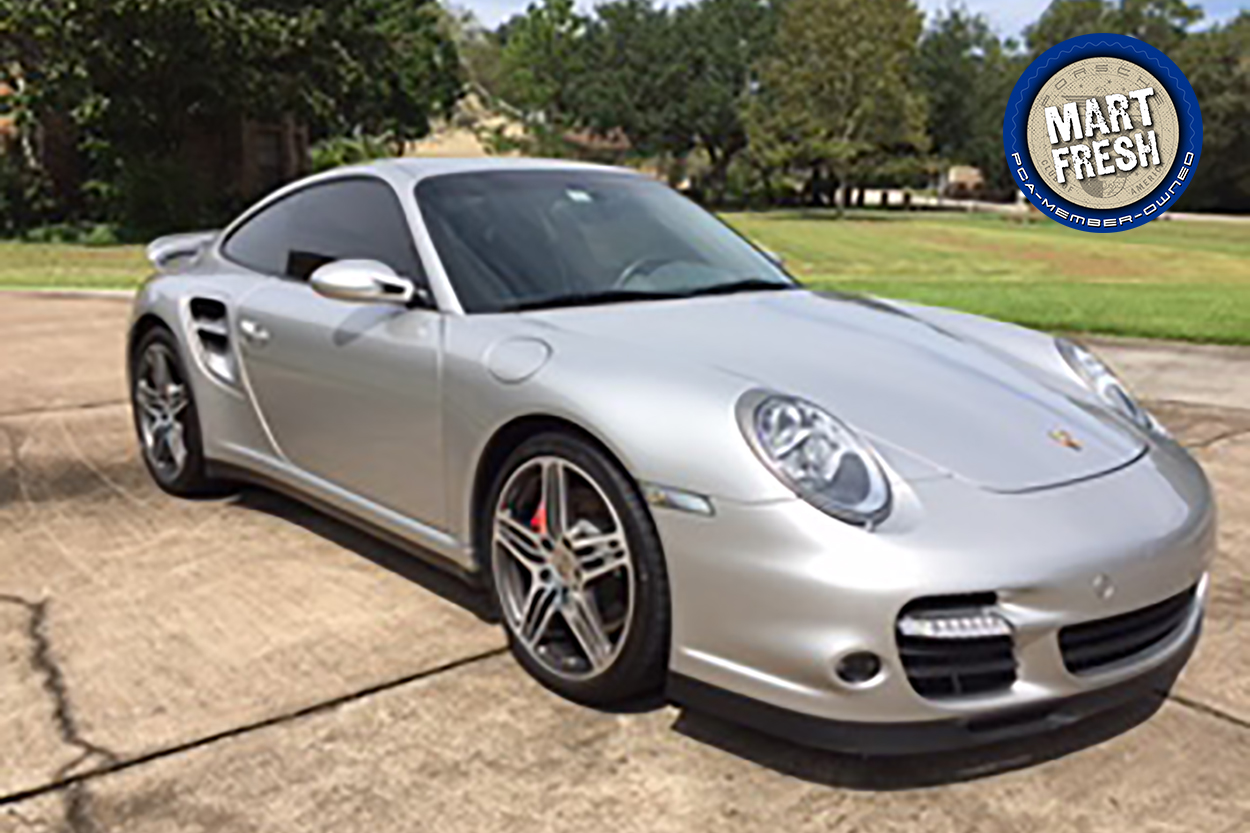 The ultimate daily driver.
Porsche owners always revel in the fact that they DRIVE their cars. If I had a 480 hp, all-wheel-drive, manual Turbo like this I'd drive it everywhere...sunshine, rain, sleet, or snow. This is the Porsche I'd pick to drive cross-country.
Some might prefer a lighter and simpler Porsche track tool, but for the occasional track event a Turbo is more than adequate. In fact, you'll probably collect a handful of point-bys on the long straights.
Buyers can be confident of the last-of-an-era Mezger engine. This particular example is almost 50% off its original MSRP. Quite a bargain considering its low mileage.
As always, I highly suggest having a dealer or independent shop that specializes in 997 turbos inspect the car prior to purchase. Small nit, the dark tinted window film may have to be removed when registering your car. Check your local laws. – Vu Nguyen, Executive Director, Porsche Club of America