Mart Fresh: Practical Panamera or weekend 911?
Photos by the sellers
A popular PCA member benefit is The Mart, the club's classifieds section online and in each issue of Porsche Panorama. Mart Fresh is a weekly column in which PCA media staff pick what they think are the "freshest" Porsches currently available, and then attempt to explain their reasoning. Only PCA members and Test Drive program participants have access to seller contact information. Always invest in a pre-purchase inspection for any Porsche you may consider, as seller descriptions and pictures don't always tell the full story.
---
2005 Porsche 911 Carrera - $29,500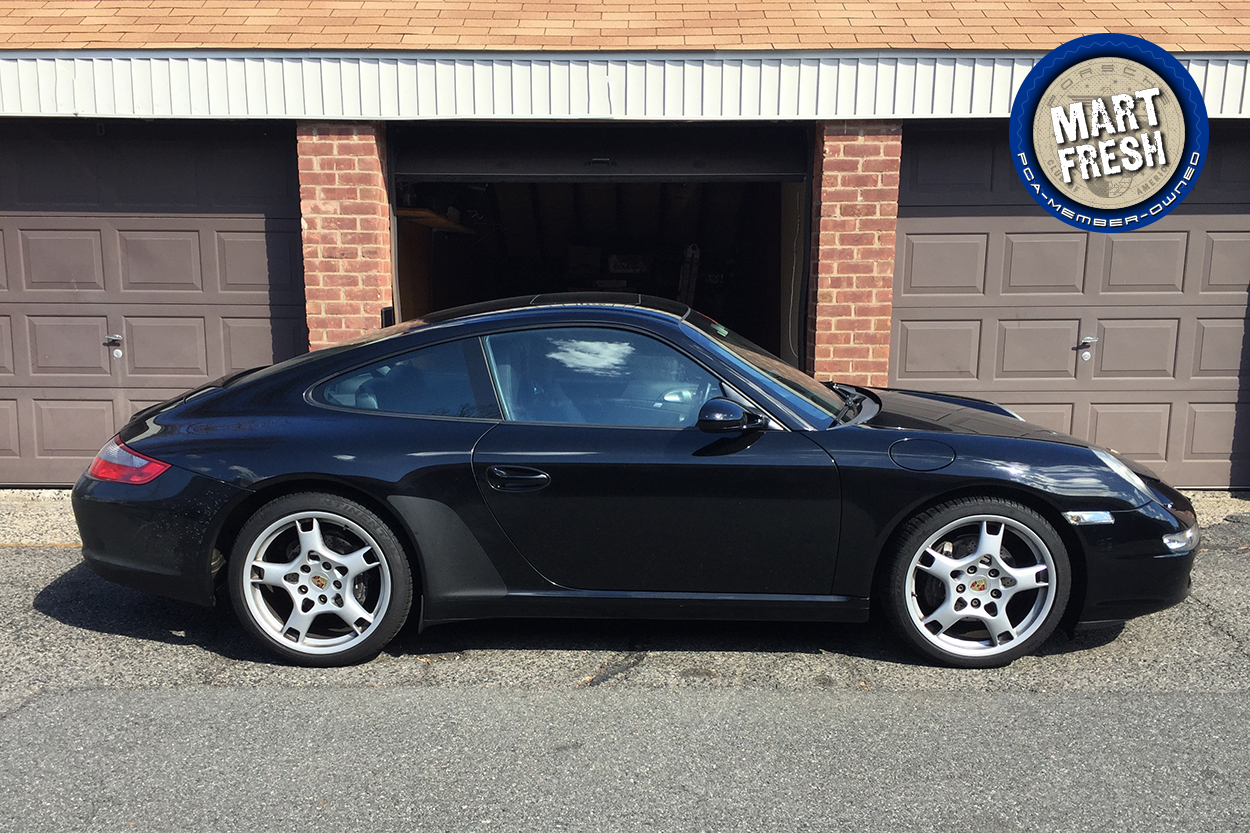 I set out with a clear goal in mind: find a 997-generation 911 Carrera S for between $40,000 and $50,000. Not only is a 997 great fun to drive, but they're also not that much more money than a previous-generation 996. My plan was thrown out as soon as I saw this first-year 997 Carrera with a six-speed manual for less than $30,000 — firmly in 996 territory. This car has 92% of the horsepower (325 hp) as a contemporary Carrera S (355 hp), the same great driving dynamics, and reasonable mileage (78,000). Another plus is this 2005 model had its IMS bearing replaced with a more robust aftermarket unit — which could not be done on some 2005 models, and all from 2006 to 2008. A little-known fact about the 997 is the base Carrera model is actually rarer than the more expensive Carrera S. Attractive styling, a comfortable interior, classic rear-engined 911 driving dynamics, and a bargain price combine to make this my choice this week. – Damon Lowney, Digital Media Coordinator, Porsche Club of America
Click here for PDF archival copy of ad
---
2010 Porsche Panamera Turbo - $37,000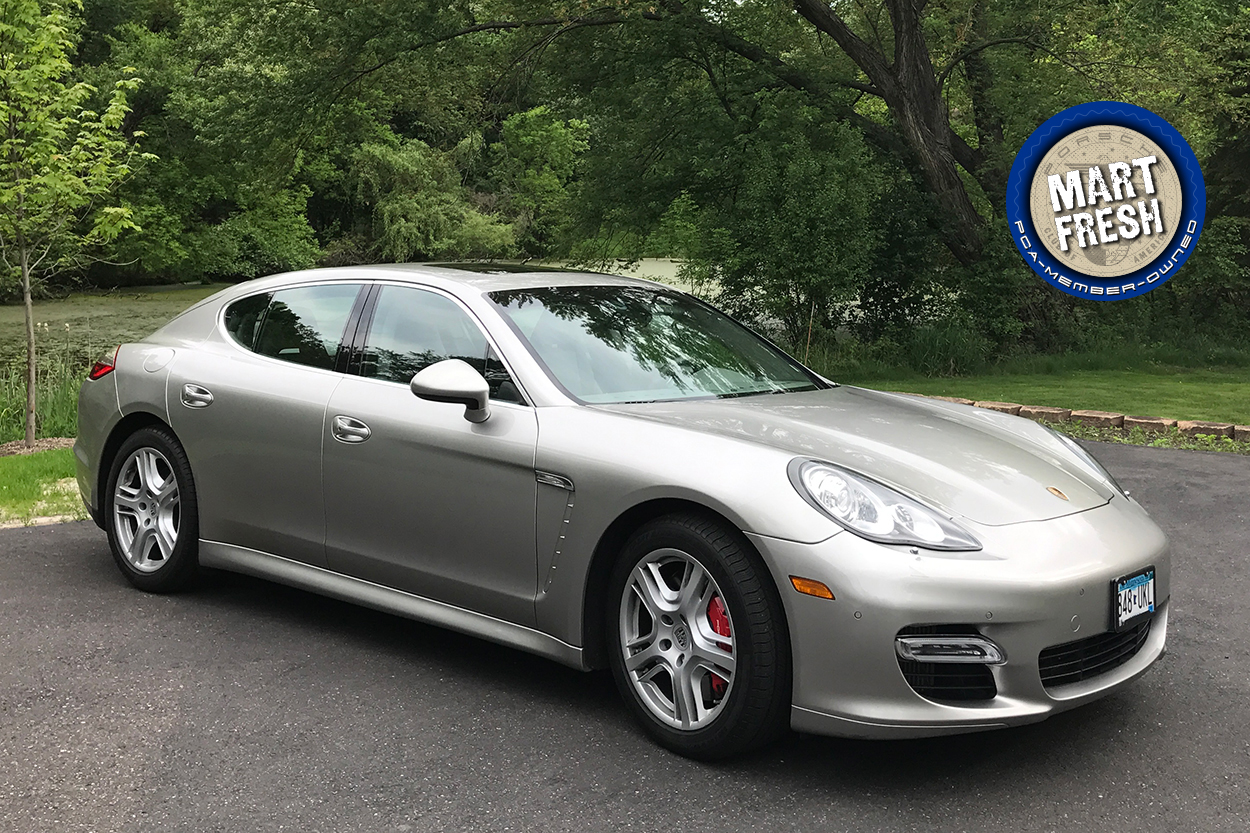 Looking for a true 2+2 tourer? Look no further. When the Panamera was introduced in 2009 it was Porsche's attempt to enter the luxury sports sedan market. Though the four-door hatchback design is polarizing, very few can argue with the comprehensive package it delivers. The Panamera Turbo is my favorite with 500 horsepower, all-wheel drive, and sport exhaust. I've had the unique opportunity to drive a similar vehicle in New York City for a PCA raffle giveaway as well as on the German autobahn, and I find myself describing the feeling of driving one as a VIP experience. Your three passengers will be chauffeured in comfort, each having their own amenities on board to ensure their quadrant of the cabin is to their liking, while the driver is treated to a well-polished muscle machine. One may jaunt around in a Panamera under the radar with little fuss, but when you click on the sport exhaust and romp the throttle from a stop light, hold on and enjoy the V8 crescendo.
This particular car seems to have been well cared for. It is 100% stock and has been in no accidents. Mileage is lower than average for a daily commuter. I would want to see the service records and have a pre-purchase inspection performed at a Porsche dealer due to the insane complexity of these cars. The dealer may also be able to provide the service record. And let's not forget about the price: $37,000 is easily less than a third of the MSRP when it was new! This would be in my garage, but with three young kids I need a 2+3 (bummer). – Vu Nguyen, Executive Director, Porsche Club of America
Click here for PDF archival copy of ad
---
1997 Porsche 911 Carrera - $78,000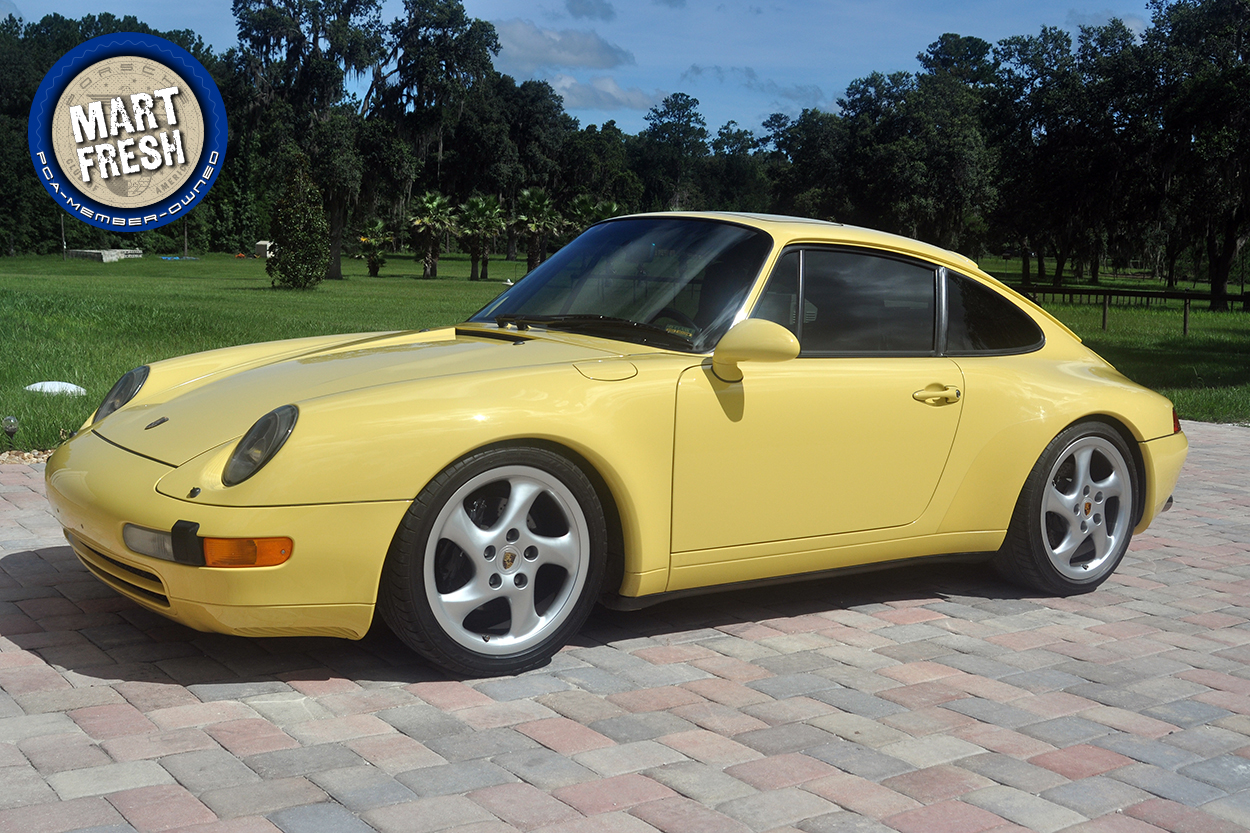 At first glance, this seems like a stiff price for an ordinary 993 Carrera coupe. But the completeness of the package justifies the ask for me — every record from new, tools, compressor, original paint (in the rare and attractive shade of Pastel Yellow) and just 21,000 miles from new. Hell, $5,000 of the asking price may well be accounted for by the silk car cover. Certainly, it's tough to get upset over paying a bit too much for a superb car, and the fact is, even at the full asking price of $78,000, this car will eventually look very well bought — assuming the new owner drives the car just enough to keep it sorted out, but doesn't add tons of miles to it. – Rob Sass, Editor in Chief and Director of Content, Porsche Panorama and PCA.org