I traveled 2,000 miles in a $2,000 Craigslist Porsche with absolutely no issues
Article by Rob Sass
---
A few days before the trip: Right around the time I took the job as Porsche Panorama editor, I realized that my Porsche ownership experience has been appallingly single-minded — five 911s and a 912E. I've never owned a water-cooled Porsche before, so it seemed logical to start at the beginning with the first one.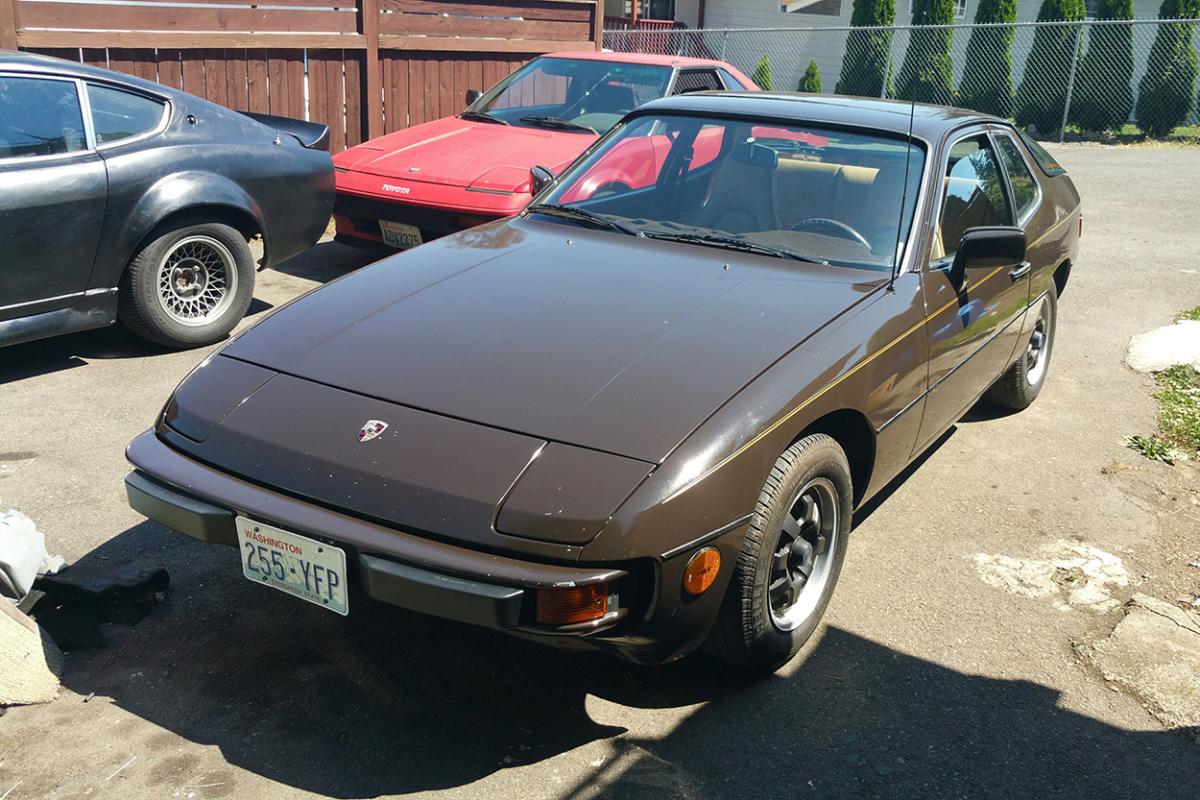 While at Tech Tactics East in New Jersey this past February, I bought a '79 924 over the phone. I paid just under $2,000 for it, and it happens to be located on the other side of the continent in Seattle. The idea isn't to do some Top Gear-esque stunt and watch the car expire in some allegedly comedic way, but to really see what kind of Porsche the average person might buy for credit card money.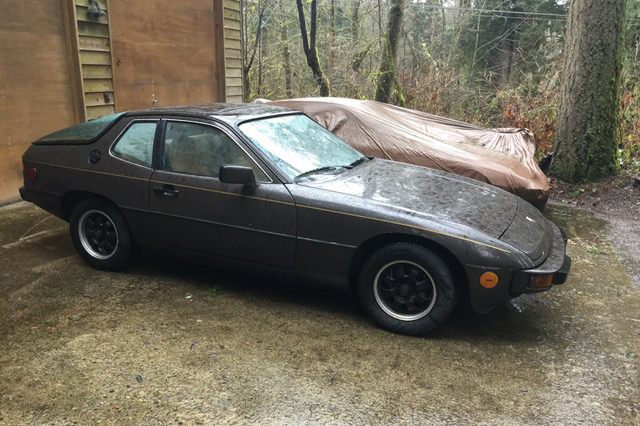 Above: The 1979 Porsche 924 as it was found in Seattle.
Nathan Merz, owner of Columbia Valley Luxury Cars in Redmond, Washington (whom I met at Tech Tactics) graciously volunteered to pick up the car, which has been at Autowerks North-West, Leif Johnson's shop in Woodinville, for the last three months. Leif fixed a typical 924 battery box leak and did the rear brakes, and now it's time to hit the road with friend and Panorama contributor Art Mason, who also happens to own a pair of 924s. His experience with the cars and wrenching skills might keep this trip from ending early somewhere in Montana.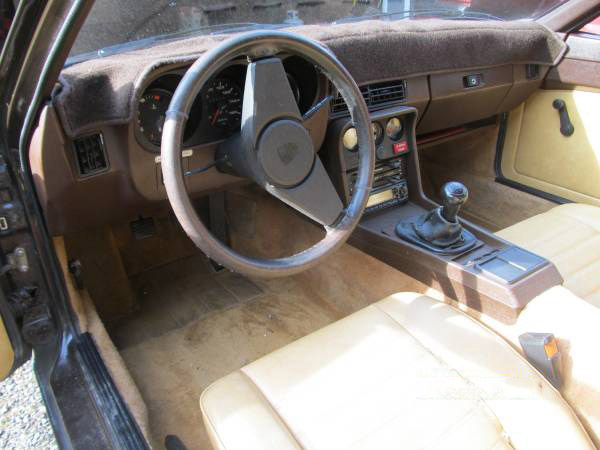 The plan is to leave on Friday, June 2, from America's Car Museum in Tacoma, making intermediate stops in Missoula, MT, Dickinson, ND, and Eau Claire, WI before driving the 924 onto the SS Badger, a 4,200-ton, 410-foot-long steam-powered car ferry.  The Badger will deposit us on the eastern shore of Lake Michigan, in Ludington to be exact, a scant 225 miles or so from my home in Ann Arbor. Or so the plan goes.  You can follow along via PCA's website and social media channels, and read about the trip later in Panorama.
---
Days 1 and 2: 
The LeMay, America's Car Museum in Tacoma was kind enough to let me in before the official opening time to view its spectacular collection. It was a fitting way to start the long trip, which on the first day would consist of 500 miles from Tacoma to Missoula, Montana. Through river gorges, mountain passes and traffic moving well beyond the posted 80 miles-per-hour speed limits, the $2,000 924 didn't miss a beat. The funky college town of Missoula was the 924's respite from the road for the evening. Off to Rapid City, South Dakota on day 2.
Below: Rob pulls away from the starting point of his journey, with 2,000 miles from Tacoma to Ann Arbor.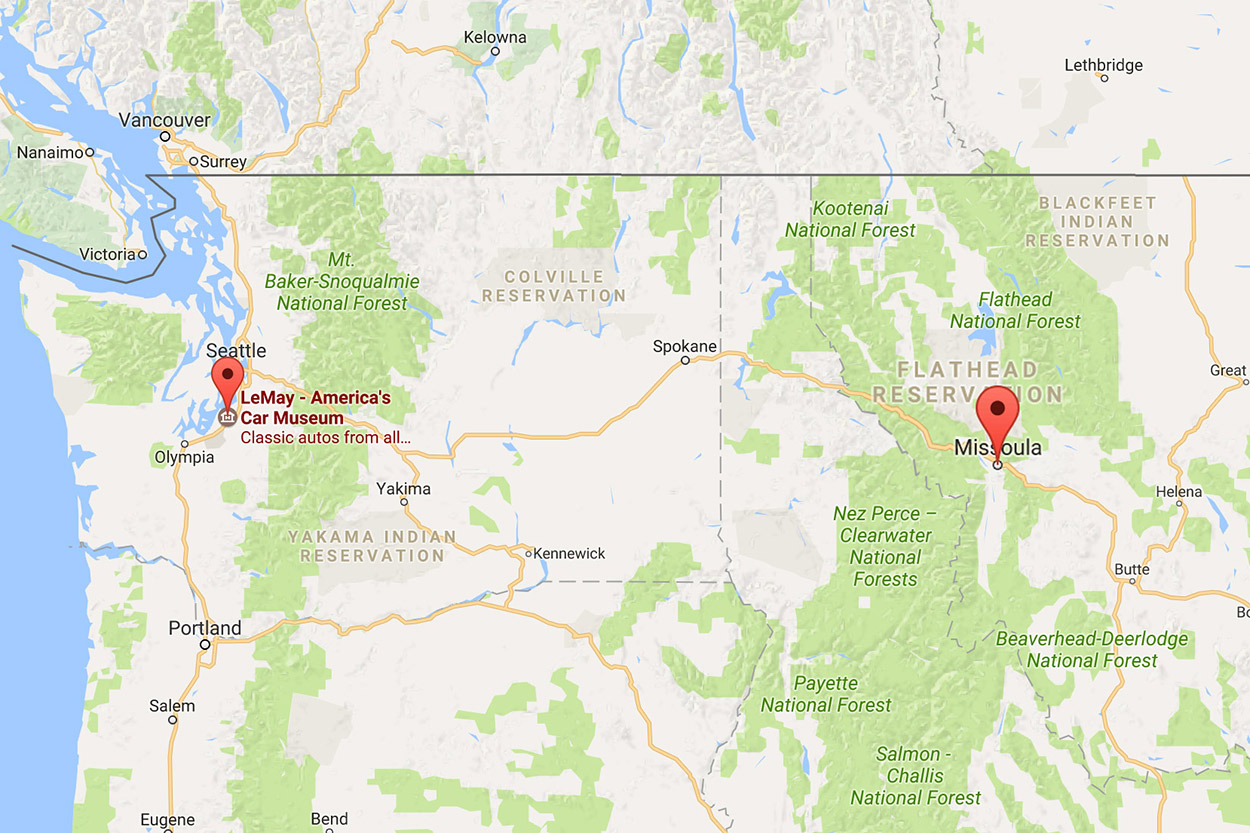 Montana is spectacular. Everyone owes it to themselves to do at least one driving event there. I can't believe it took me this long. For much of it, I-90 is marked 80 mph and there are some 6% grade climbs that the 924 tackled with surprising aplomb. Bozeman is a gem of a place, while Butte's historic downtown is still lovely, even though the mining boom that produced it has long turned to a bust. I passed the halfway mark somewhere around Gillette, Wyoming just before turning east again to enter South Dakota. The comparatively flat plains should be a breeze as I head for Lacrosse, Wisconsin tonight.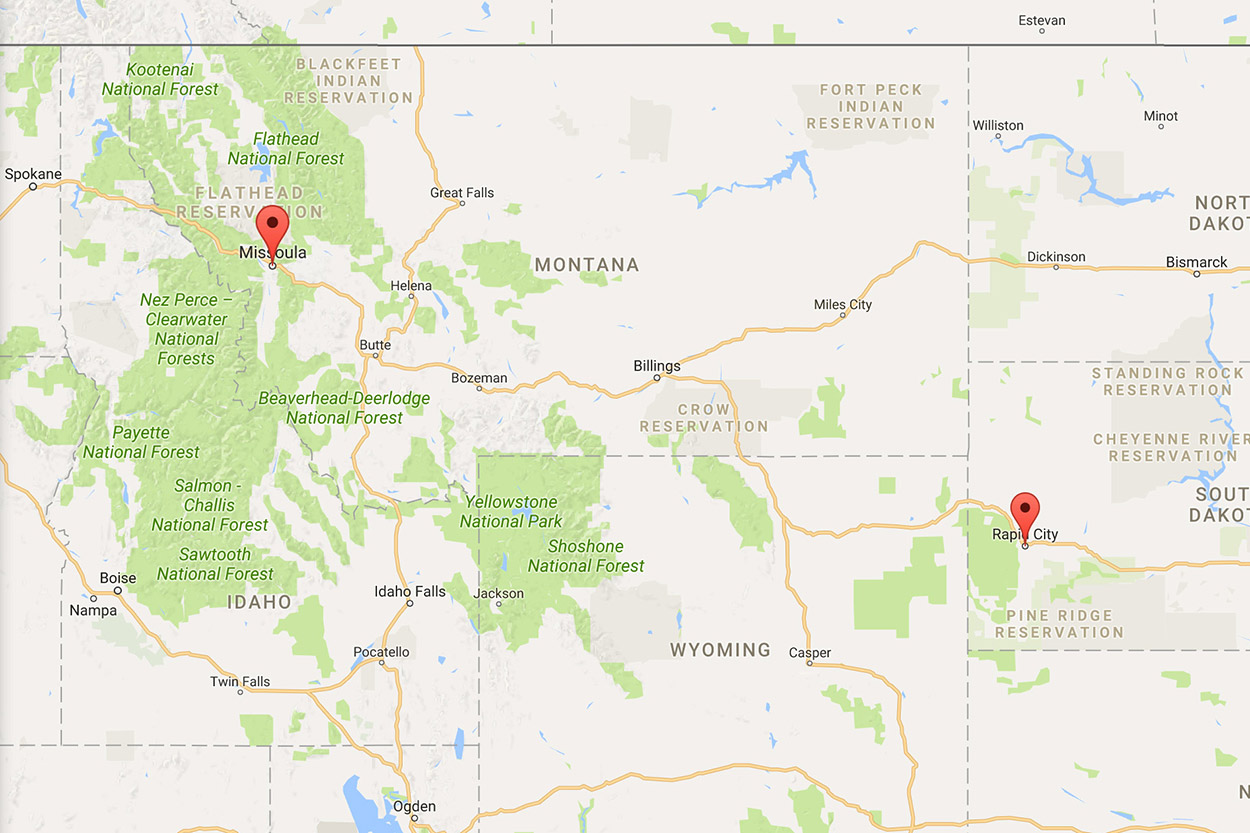 As an amusing aside, we thought we'd compile this brief list of factory 911 options that cost more than the entire 924:
Any special color = $3,150
Any PTS color = $6,960
4 of 6 available optional wheels = More than $2,000
Leather interior = starts $3,850
Any "natural" leather = starts at $5,370
Power Sport Seats (14-way) with Memory Package = $2,330
Adaptive Sport Seats Plus (18-way) with Memory Package = $3,830
Premium Package Plus i.c.w. Power Sport Seats (14-way) = $3,980
LED Headlights incl. Porsche Dynamic Light System Plus (PDLS+) = $2,800
LED Headlights in Black incl. Porsche Dynamic Light System Plus (PDLS+) = $3,540
Electric Slide/Tilt Sunroof in Glass = $2,000
SportDesign Package = $4,500
SportDesign Front Fascia = $2,990
Porsche Doppelkupplung (PDK) = $3,210
Front Axle Lift System = $2,590
Porsche Ceramic Composite Brake (PCCB) = $8,520
Sport Chrono Package = $2,090
Sport Exhaust System incl. Tailpipes in Silver = $2,950
Adaptive Cruise Control (ACC) incl. Porsche Active Safe (PAS) = $2,490
Interior Package with Stitching in Deviated Thread = $2,810
Extended Interior Package with Stitching in Deviated Thread = $3,500
Sport Seats Plus Backrest Shells in Leather with Stitching in Deviated Thread = $2,020
Mahogany Interior Package i.c.w. Leather Interior = $2,000
Carbon Fiber Interior Package i.c.w. Leather Interior = $2,000
Burmester® High-End Surround Sound System = $5,300
---
Day 3:
Rapid City, South Dakota to La Crosse, Wisconsin.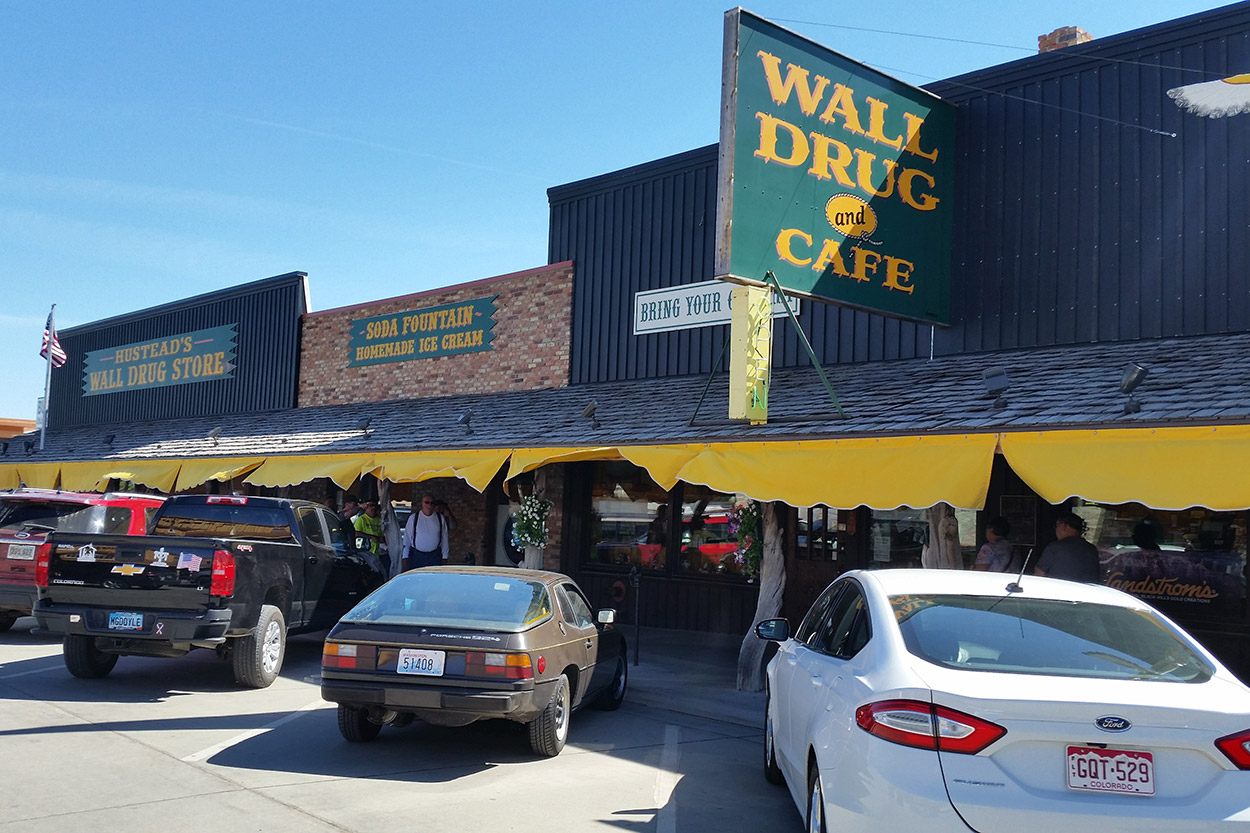 This entire trip was new territory for me, both in terms of the car and the geography. Most of it exceeded my expectations. Rapid City certainly fell into that category. My only knowledge of it comes from repeated viewings of North by Northwest. It seems like yet another town that millenials have reinvented, the downtown teeming with bars and trendy restaurants. The scary thing about South Dakota is the fact that the only two sizable cities, Rapid City and Sioux Falls, are at opposite ends of the 400 plus mile wide state. I spent much of the time calculating when I'd be within the 150-mile range of my Hagerty roadside tow plan. Fortunately, the need never arose and I was in La Crosse in time for another surprisingly decent dinner.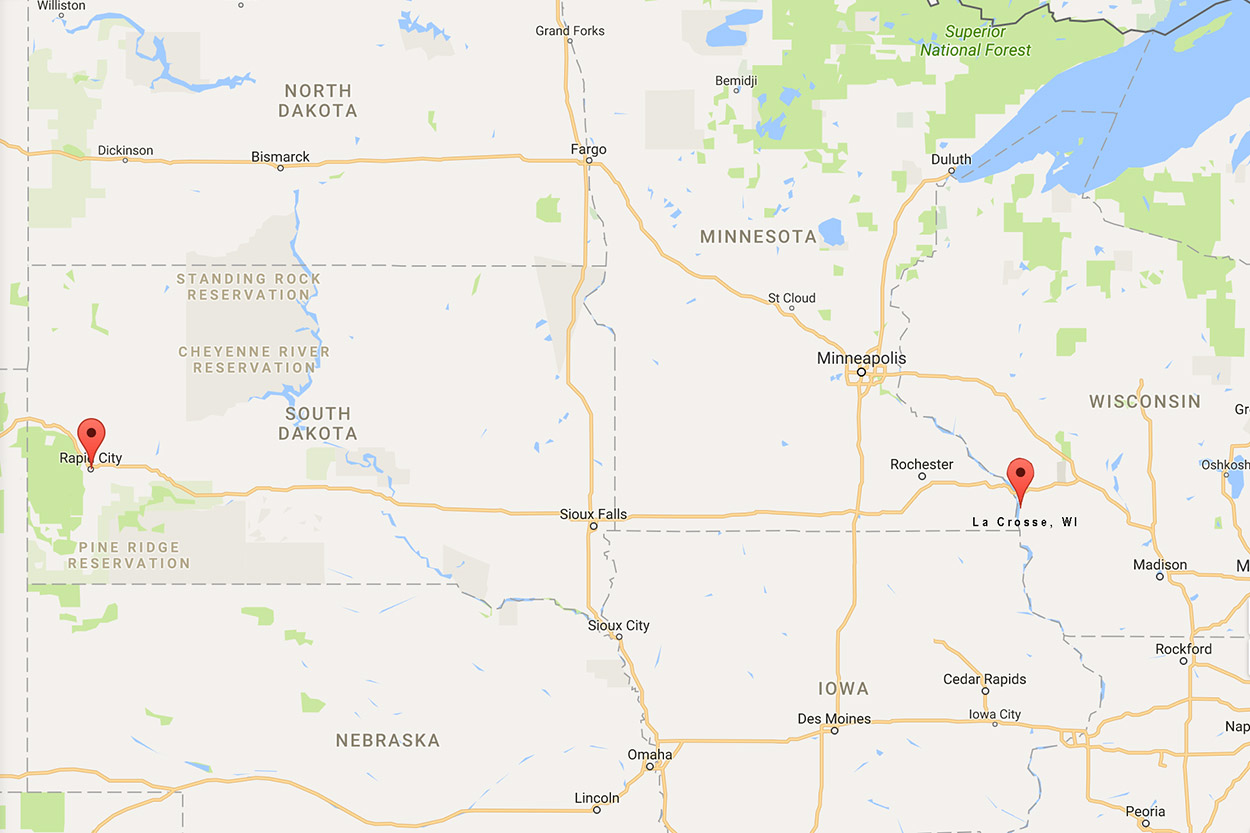 ---
Day 4:
La Crosse, WI to Ann Arbor, MI.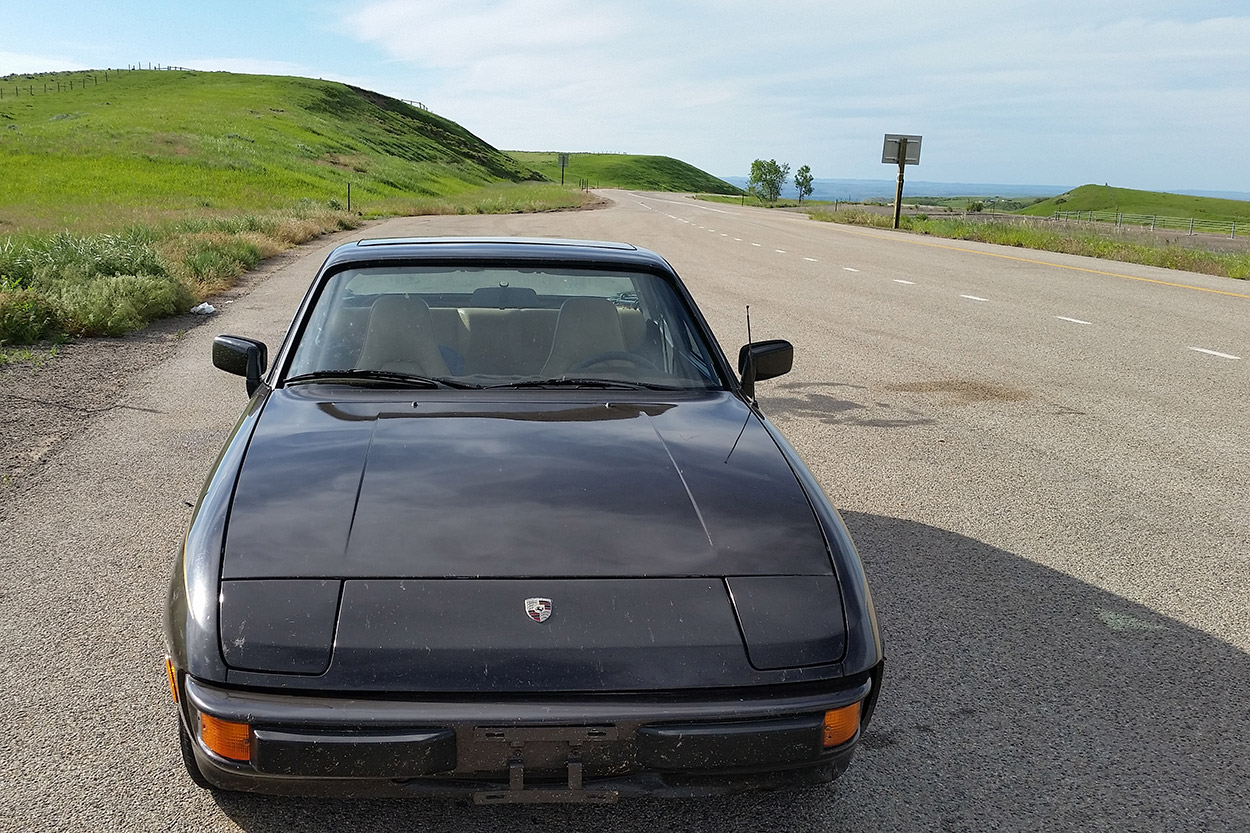 This was the milk run day. The day that the fatalist in me said would be the day of disaster. No such luck. A quick drive to Milwaukee, a visit with a friend, a ferry boat ride and home to my wife and kids.
There was perhaps a bit more to it, but you can read about that in an upcoming issue of Panorama.