Barnfinding: Bullet Holes
Article and Photos by Adam Wright
I'm Adam Wright, and my brother Matt and I scour the country for long-lost Porsches. Some of our adventures make great stories, which I will share with you starting with this article for PCA.org. I hope you enjoy it and future tales. And if you have any stories you want to share, please do — I enjoy writing about other people's escapades far more than my own. Please email me adam@unobtanium-inc.com
I grew up down South, so I am well versed in Southern culture and all the peculiar stuff that goes along with it. But I've lived in New York for almost 20 years now, so sometimes I forget.
A recent trip to Virginia brought back some of this Southern fun when I picked up a 356A coupe that had bullet holes down the side of it. I guess it could have been a Bonnie-and-Clyde vehicle, but chances are it sat in a field where some folks thought it would be fun to exercise their right to bear — and discharge — arms.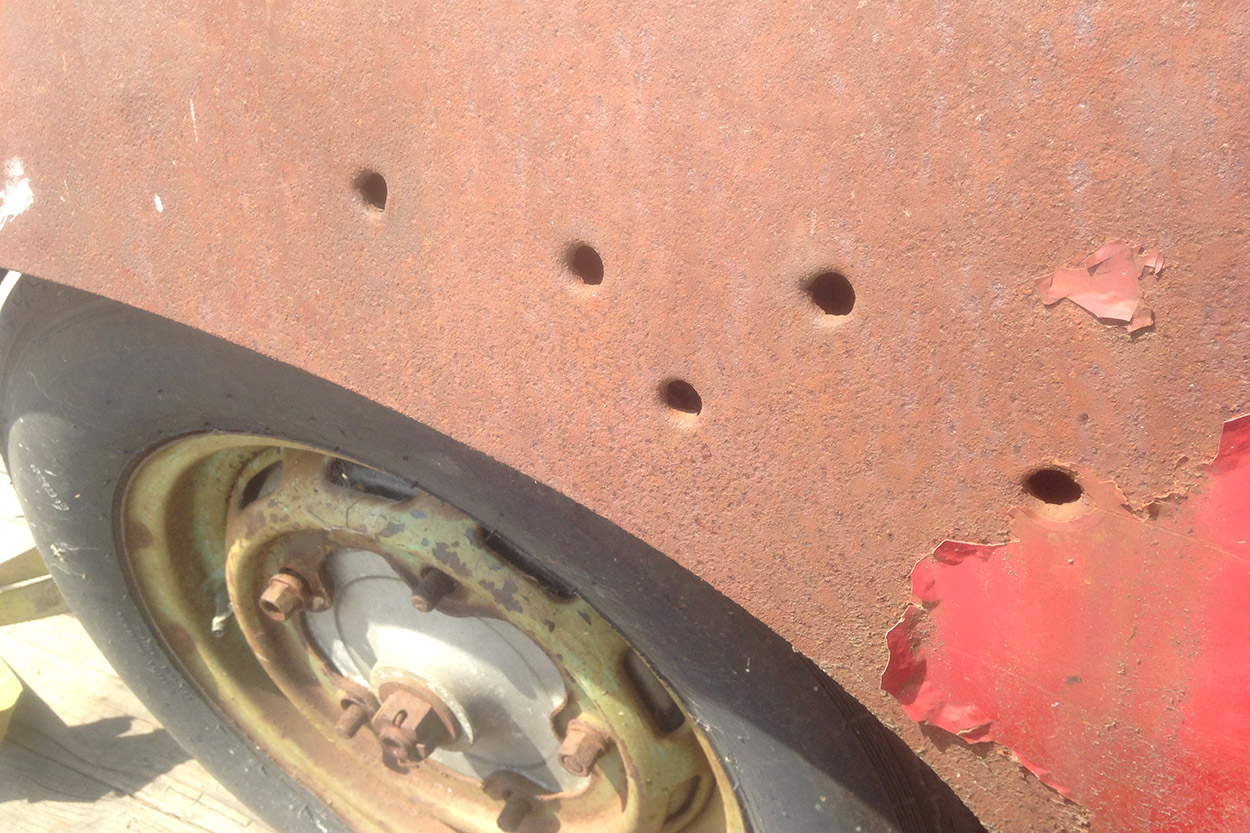 This car and I went back a ways, before I noticed the violence inflicted upon it, and the story is pretty funny.. It had lived for several years at a shop that I had bought a bunch of parts from. That deal was interesting to say the least, and not in a fun way — not all deals are smooth sailing. I kept in touch with the owner and tried to buy this car on several occasions but was never able to make it happen. Then it pops up for sale a few towns over from where I last saw it. I figured it was bought and was quickly being flipped.
I inquired about the car and was actually a little relieved that I would be dealing with someone new, rather than the original shop owner who I didn't get along with. As it turns out the current owner of the car was actually the owner all along. He had left it at the shop for years and years and stopped by there one day only to see his car on a tow truck, headed for the scrapper. It turns out the shop owner had rented out his shop to a tow yard who was clearing the lot of "junk" — in this case the '59 A coupe that was full of bullet holes.
Rather than have it scrapped the owner of the car said to drop it at his house, which is where I found it. The tow guy didn't much care — he just wanted it gone. I bought the car and ended up striking a good friendship with the owner, who I'm actually buying more stuff from this weekend. So it's funny the twists and turns these deals take, but in the end if the car is on your trailer, that's really all that matters. The car has since been sold and is under restoration. Another one saved, and that makes for a good day in my world.