Mart Fresh: Race a Boxster or drive a 911 Carrera?
Photos by the sellers
A popular PCA member benefit is The Mart, the club's classifieds section online and in each issue of Porsche Panorama. Mart Fresh is a bi-weekly column (formerly a weekly column) in which PCA media staff pick what they think are the "freshest" Porsches currently available, and then attempt to explain their reasoning. Only PCA members and Test Drive program participants have access to seller contact information. Always invest in a pre-purchase inspection for any Porsche you may consider, as seller descriptions and pictures don't always tell the full story.
---
1988 Porsche 911 Carrera Commemorative Edition - $45,000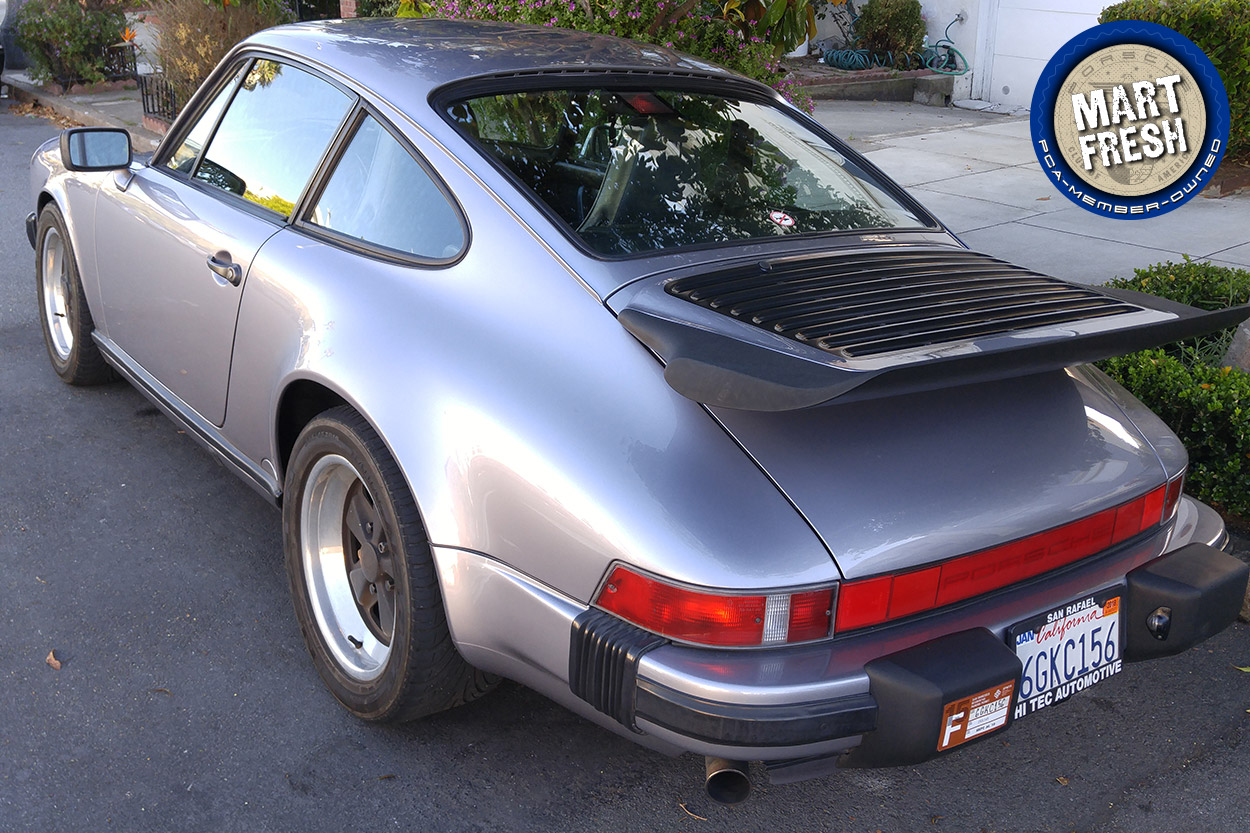 I'm not the type who cares too much about special edition cars because 1) they usually cost more to buy than regular production models and 2) years down the line they may gain enough value to the point when I'll be afraid to drive them at track days or autocrosses or even on driving tours. This 1987 911 Carrera Commemorative Edition caught my eye, however, because it is already well used with some wear on the seats, has somewhat high miles (but with a good chance there's plenty of life left), is equipped with a non-stock RS America whale tail spoiler, yet is also apparently well maintained with a new clutch in the past 15,000 miles. I would prefer this compared to a spotless, extremely low mileage example that would command a price premium and end up being driven sparingly. The price is attractive at $45,000, especially with this model year's desirable G50 manual transmission, used on G-body Carreras from 1987-89. If you're set on a Carrera you want to buy to drive, this one is worth your consideration. – Damon Lowney, Digital Media Coordinator, Porsche Club of America
Click here for PDF archival copy of ad
---
2010 Porsche 911 Carrera - $40,000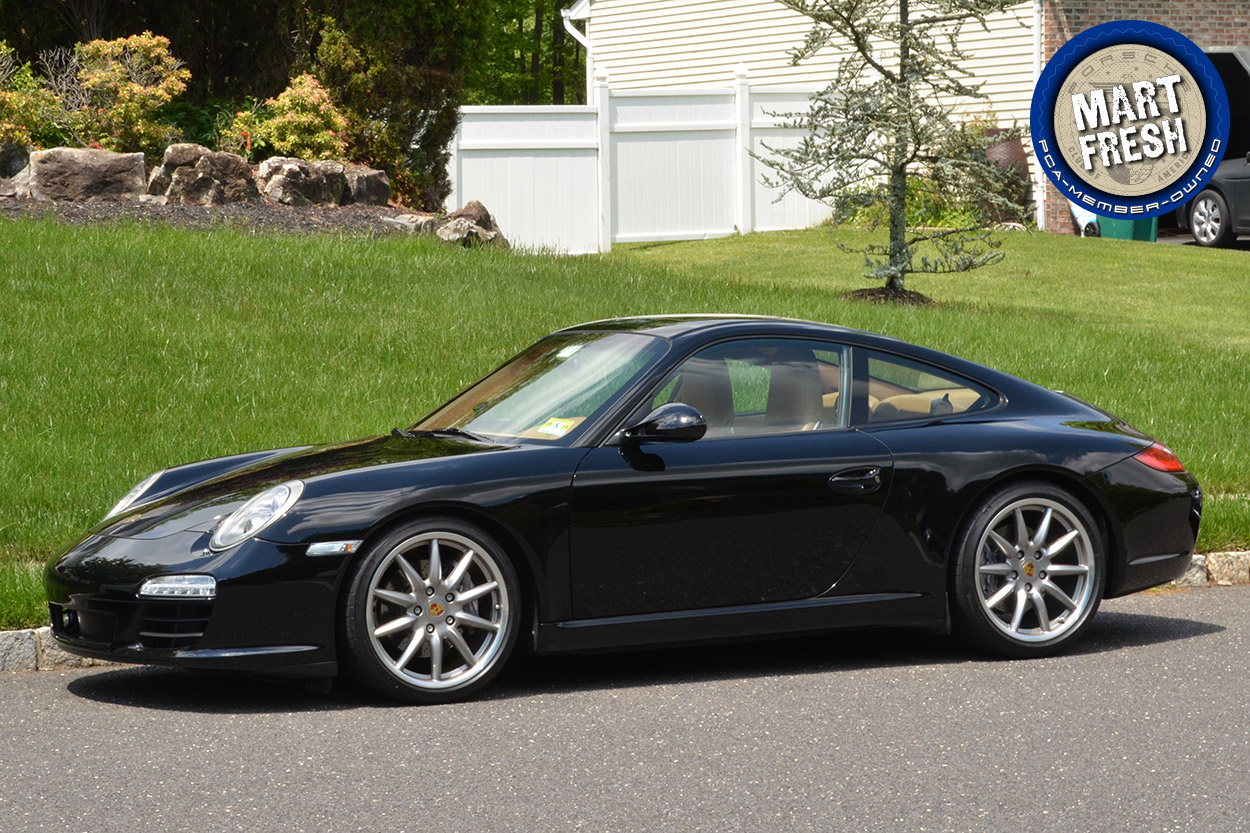 There's almost nothing not to like here, and in full disclosure, I'm sorely tempted to make this mine. The 997.2 might just be the sweet spot of the 911 world at the moment. While it's far from a collectible car due to how new it is, and it may struggle to become one even 20 or 30 years down the road because of its huge production numbers, none of that should matter now.  These cars are probably getting close to the bottom of their depreciation curve and represent a tremendous bargain at the moment. The second-generation of the 997 was not only a very pretty car, but it at last did away with the troublesome intermediate shaft bearing that had dogged most naturally aspirated 911s since the introduction of the 996 for the 1999 model year. The new, direct-injection 3.6-liter engine made 340 hp which was good for a 0-60 run in just 4.7 seconds. This car looks particularly smart in black with beige leather, and its combination of a six-speed manual and coupe body style is the most desirable, in my opinion anyway. With an asking price of $40,000, I'm hard-pressed to think of where you'd find more bang for your buck. Wrap it up, I'll take it. – Rob Sass, Editor in Chief and Director of Content, Porsche Panorama and PCA.org
Click here for PDF archival copy of ad
---
1999 Porsche Boxster race car - $35,000
[Update: This car is no longer in The Mart, likely because it has sold. If you still would like to view the ad sans seller contact information, please download the PDF archive verstion below.]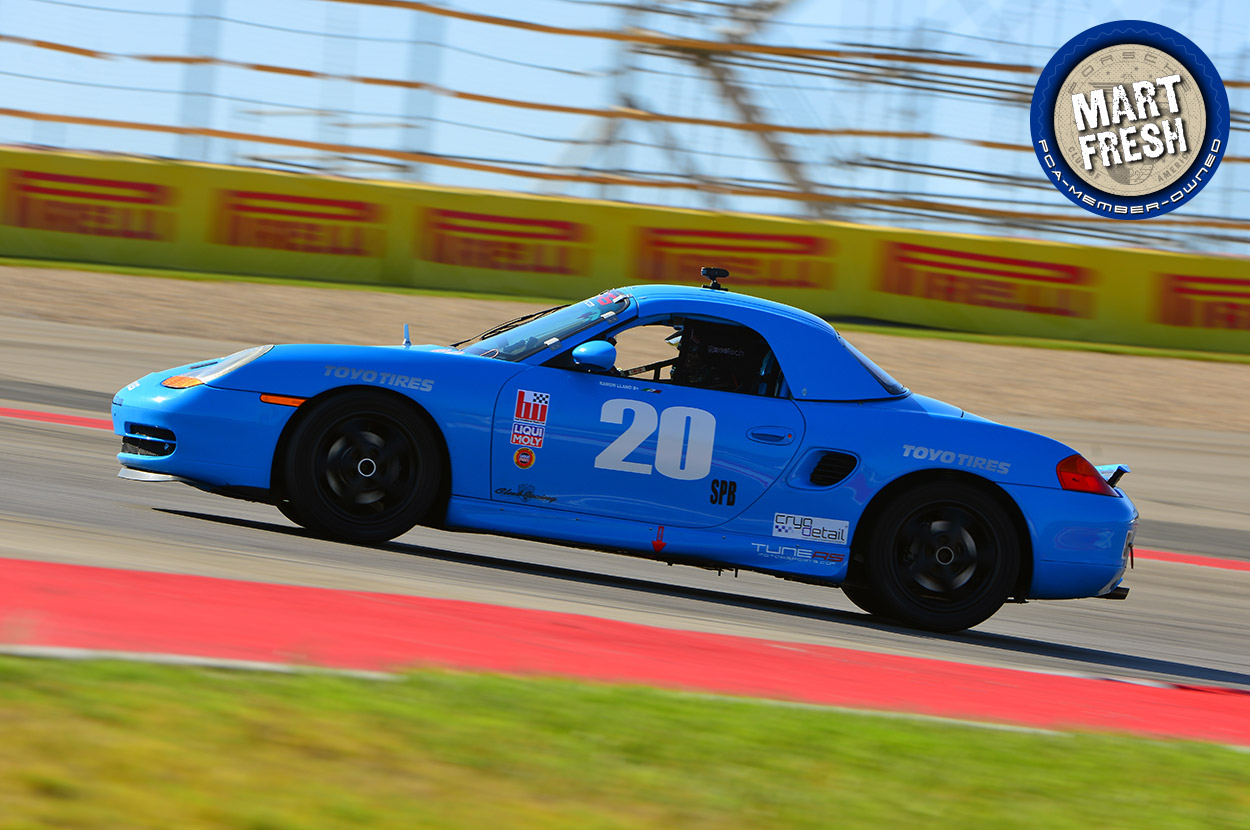 This week's Mart Fresh pick has me living out my dream of joining the ranks of PCA Club Racing. As a kid I was always racing against my peers, be it on foot (I was too chubby to win), on a skateboard, on a bike, or even down a ski slope. I raced spec radio controlled cars during my teenage and early adulthood years, and have always loved how spec racing allows for a level playing field and lets preparation and driving skill shine as the dominant factors.  For $35,000, this beautiful 1999 Porsche Boxster, built for SPB, or Spec Boxster class, seems like a reasonably priced entry level club racing Porsche. It's a momentum car that will assist in teaching its owner to drive efficiently and not rely on horsepower to mask lack of skill. Racers will tell you that buying a completed race car can be easier on the wallet than building one from scratch. This example has only been raced four times since its transformation into a race car and looks to be brand new. Two sets of wheels with race and rain tires are a nice addition to the package. I absolutely love the blue — who says you can't race and look good at the same time. 
The buyer should obtain full build details and bring along a fellow Boxster racer to carefully inspect the car. – Vu Nguyen, Executive Director, Porsche Club of America