Mart Fresh: Collectible 944, refreshed 911 SC, or one to tow them both?
Photos by the sellers
A popular PCA member benefit is The Mart, the club's classifieds section online and in each issue of Porsche Panorama. Mart Fresh is a bi-weekly column in which PCA media staff pick what they think are the "freshest" Porsches currently available, and then attempt to explain their reasoning. Only PCA members and Test Drive program participants have access to seller contact information. Always invest in a pre-purchase inspection for any Porsche you may consider, as seller descriptions and pictures don't always tell the full story.
---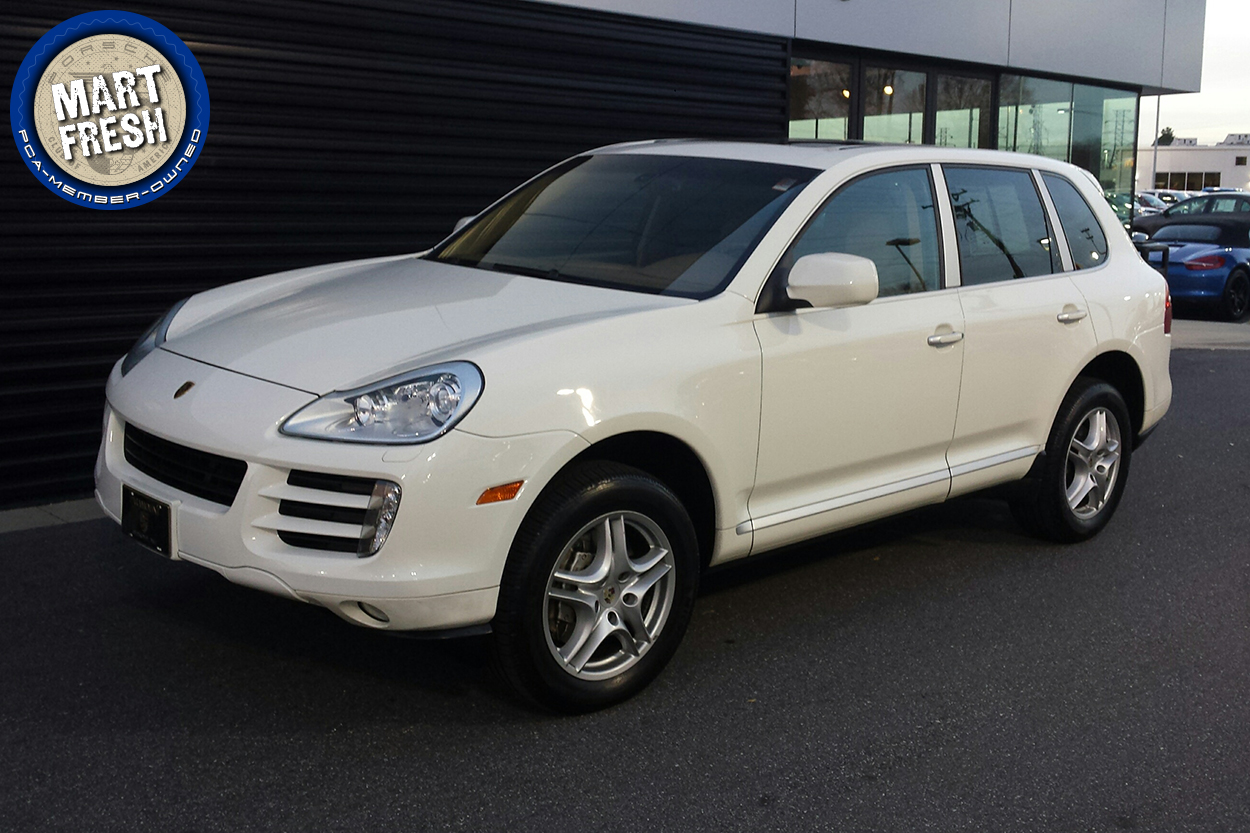 I'm drawn to this super clean example of the second generation (E2) Cayenne S. They make an awesome family hauler or tow vehicle, especially for the money. You can barely buy a new Toyota RAV4 at this price. As I mentioned with my recent Cayenne GTS Mart Fresh pick, check maintenance records for coolant tube fixes, coil pack replacements, and driveshaft servicing (focusing on the universal joint in the center, which is considered a maintenance item and will fail at some point). Other than that, these models have been fairly bullet proof, but you may want to click here for a full rundown of the Cayenne's common problems. The 385 horsepower will move the vault-like chassis briskly, but expect to visit the gas station frequently if you apply all the power often. In a pinch, I've autocrossed our Cayenne, and it's a win-win situation. If you're slow, it's because you're in an SUV, if you're fast, you just beat up on some sports cars in an SUV. – Vu Nguyen, Executive Director, Porsche Club of America
Click here for PDF archival copy of ad
---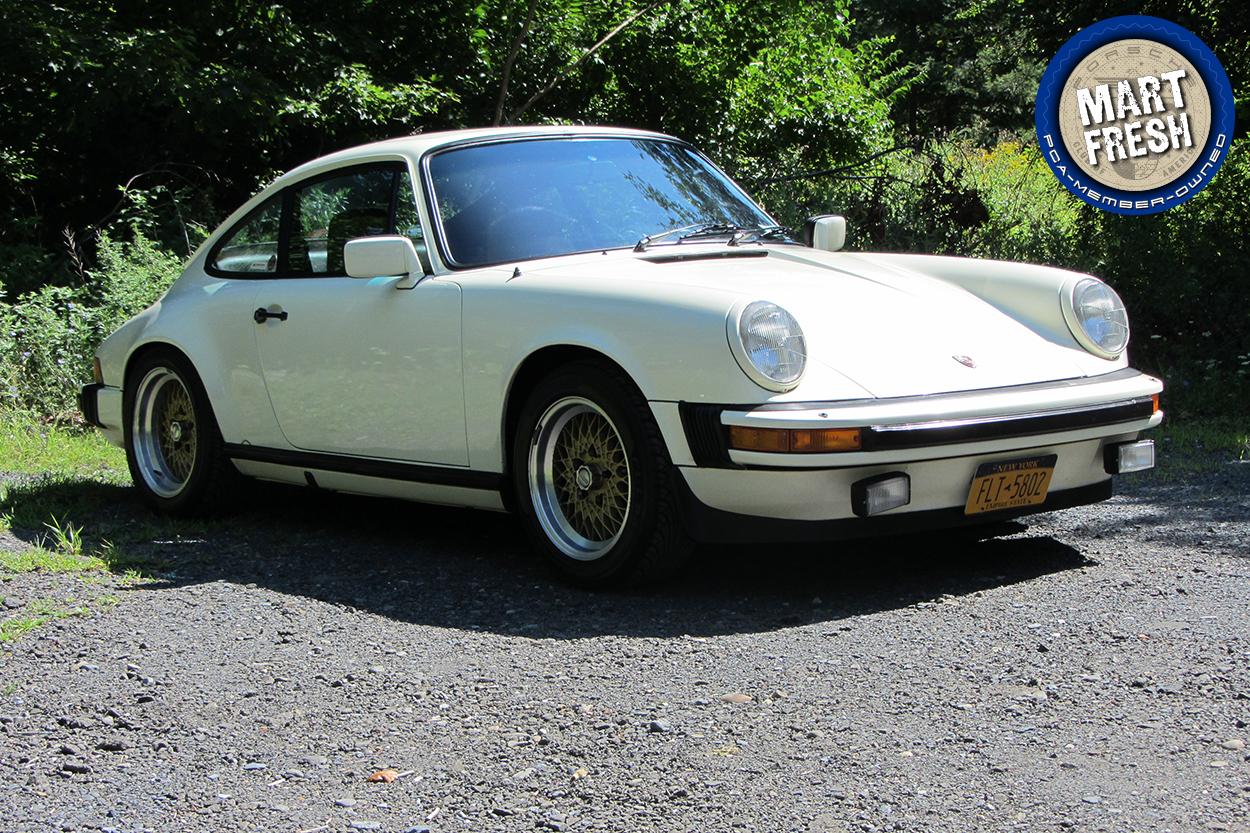 Adding to my propensity of purchasing white cars, in spite of my usual preference for blue, here's a Porsche that looks great in white: a 1982 Porsche 911 SC. As PCA Tech Expert Chris Powell stated in his recent model guide, the 3.0-liter Super Carrera was of sorts the beginning of a second air-cooled Porsche golden age. That's because the 2.7-liter 911s of the previous generation had developed a poor reputation for durability, and Porsche went a long way to fix that with the SC. The switch from magnesium to aluminum alloy crankcases slowed the rate of broken or pulled head studs, while the introduction of the catalytic converter did away with the exhaust gas recirculation system that hurt engine longevity perhaps as much as it cleaned the air. Rust was mitigated by the use of galvanized steel through the model's run — and starting for model year 1981, Porsche even included a seven-year rust perforation warranty. With either 180 or 172 horsepower (the introduction of the 50s-state 911 SC for 1980 had a -8 hp consequence), it was no slouch — just be sure to have a knowledgeable Porsche tech for CIS fuel-injection system work.
Things I like about this car are the recent top-end rebuild, upgraded chain tensioner (check to see if they're the oil pressure-fed tensioners from the Carrera), and a spring-loaded air-box pop-off valve (be sure the air box is intact, indicating the valve was installed before a backfire could damage it). No A/C isn't a deal breaker for me, but it might be for some. – Damon Lowney, Digital Media Coordinator, Porsche Club of America
Click here for PDF archival copy of ad
---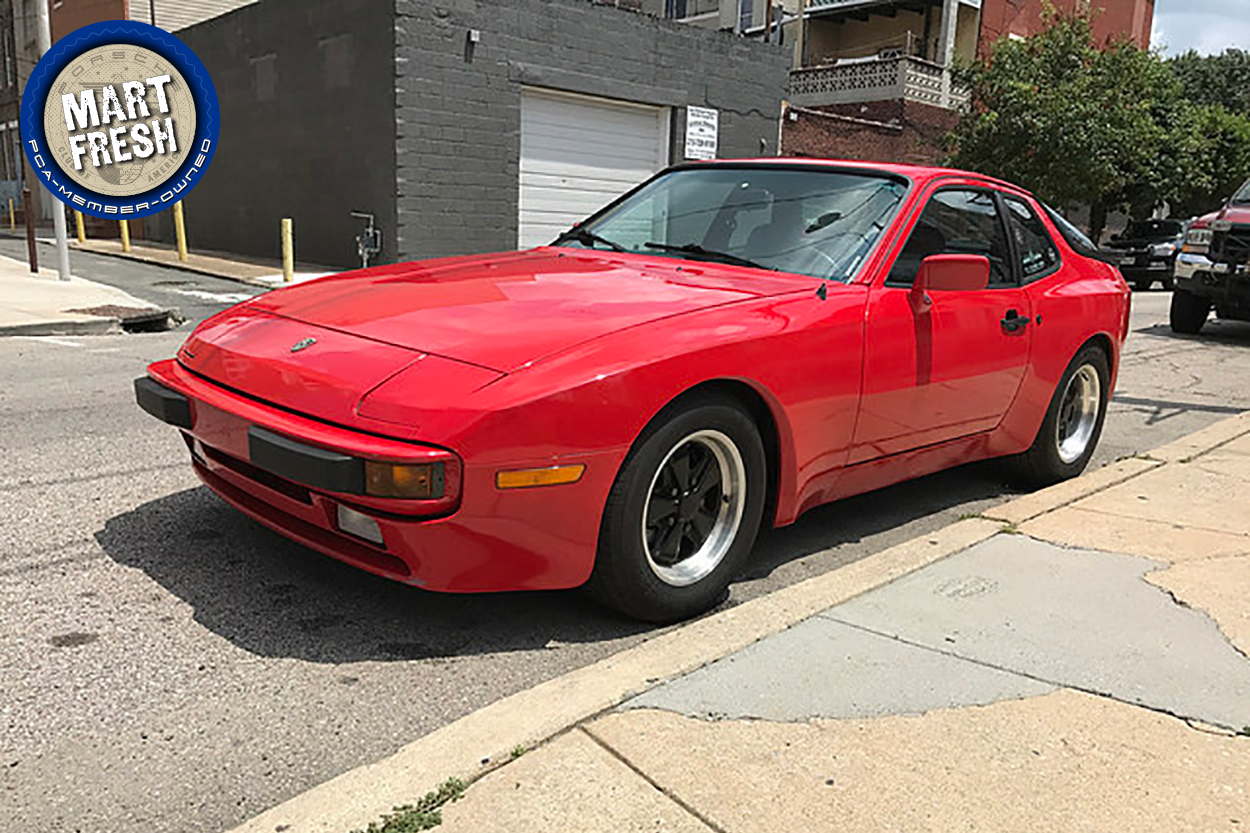 Not that I want to waste anyone's time putting them on a trail of a sold, car, but if this car isn't sold by the time I hit my last keystroke, I'm going to be legitimately baffled. This is an amazing car for the money, and the fact that cars like this are still available at this price in the third quarter of 2017 is simply amazing to me. Just 62,000 miles, all of the maintenance you'd want to see done, and it's an '83 with manual steering AND 7- and 8-inch staggered 15-inch Fuchs forged alloys. Hell, those alone are worth almost a third of the asking price. The fact is, our friends at Hagerty have been telling us that there's been a recent spike in interest in the 944 via their quoting and valuation tools. Something is going to give here and my personal feeling is that nice, under $10,000 944s are going to be a thing of the past soon. So why wait? It's still driving season. Buy this lovely first-year 944. – Rob Sass, Editor in Chief and Director of Content, Porsche Panorama and PCA.org