Winners of the Spring 2017 Member Only Raffle [w/video]
Raffle is closed.
This past week, PCA Executive Director Vu Nguyen headed to Des Moines, Iowa to surprise one of six Spring 2017 Member Only Raffle winners in person: Ted Bleimehl of Schonesland Region. He and five other lucky members have won a 2018 Porsche 911 Carrera GTS plus $25,000! With help from Ted's family and home Region, the surprise went off without a hitch. Judging from the video, above, he looks a bit excited, doesn't he?
Without further ado, scroll down for the full list of spring raffle winners:
Ted Bleimehl, IV, Schonesland Region — Iowa
William Oprendek, Arizona Region — Arizona
Joe Ferraro, Maverick Region — Texas
Thomas Rose, Carolinas Region — South Carolina
Michael Hammen, Down East Region — Maine
Tim Watkins, Upper Canada Region — Ontario, Canada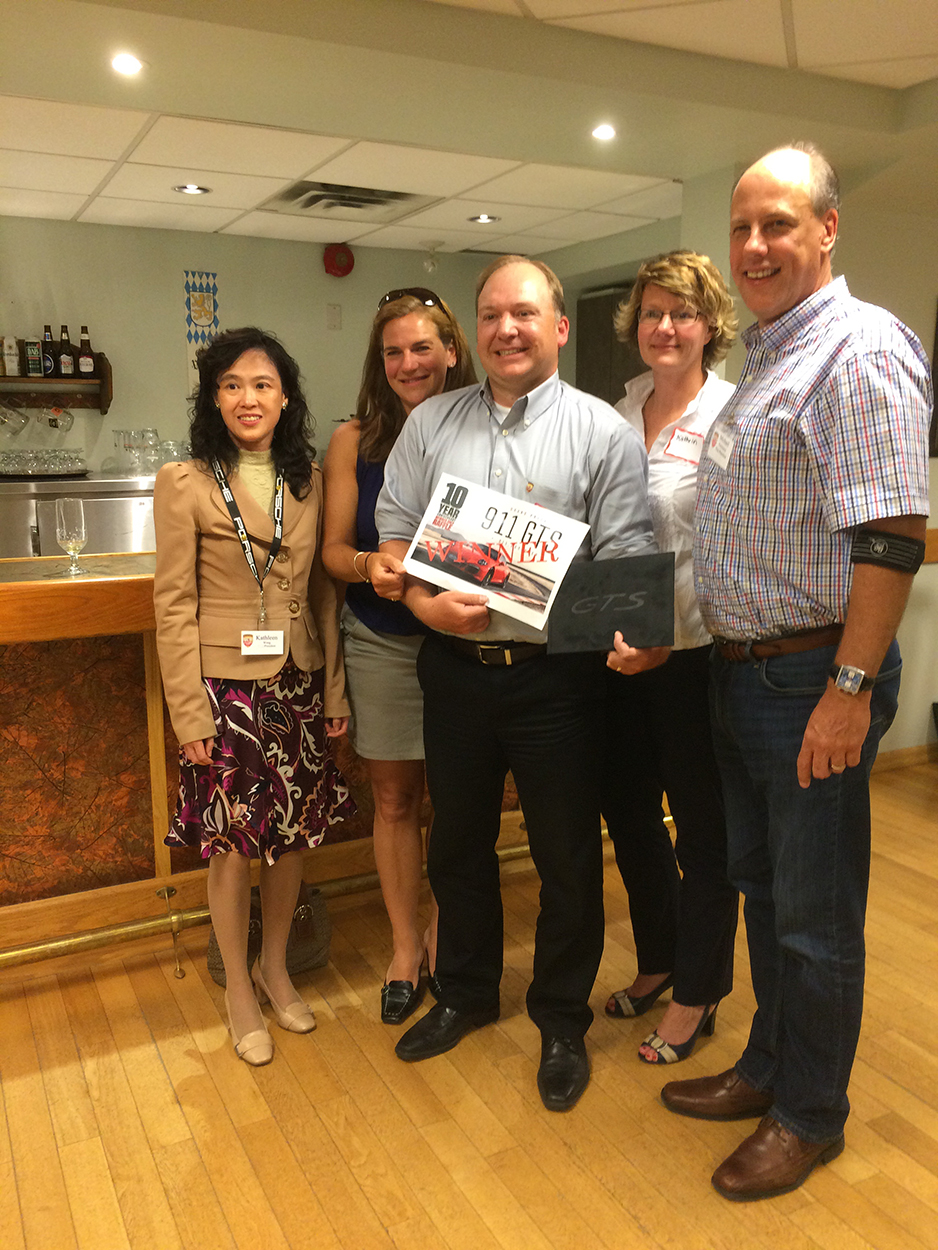 Above: Tim Watkins of Upper Canada Region was surprised by his Region with a new Porsche.
This time the grand prize should have you drooling: a Porsche 911 Carrera GTS plus $25,000 in cash.
Up to 8,500 entries for 1st Grand Prize
After initial 8,500 entries, another Grand Prize will be added for each additional 4,000 entries
Five additional grand prizes have been added (for a total of six Carrera GTS prizes)!
Starting with the 997-generation, the 911 Carrera GTS has become the go-to Porsche for those who want more than what a Carrera S can offer without jumping to the track-optimized GT3. It has 450 horsepower, a wide body, and comes in coupe, cabriolet, and Targa body styles as well as with rear- or all-wheel-drive powertrains. Of course, a GTS wouldn't be a GTS without tons of standard equipment, and this one delivers the goods on that front, too.
All entries received by June 1, 2017 will be accepted. Raffle officially closes June 2 at 3 AM EDT..
Click on the link below to view raffle rules and/or print mail-in entries (required for those living in Washington state).