Pickled Porsches at Pebble Beach
In collector car vernacular, a "pickled" car is an example kept obsessively like new with freakishly low miles. Whether the owner intended the car to be an investment or simply used it as a contemplative object rather than an automobile, pickled cars are an interesting phenomenon in the collector car world. Not surprisingly, there are a number on offer at the Pebble Beach auctions later this week. Here are five that caught our eye: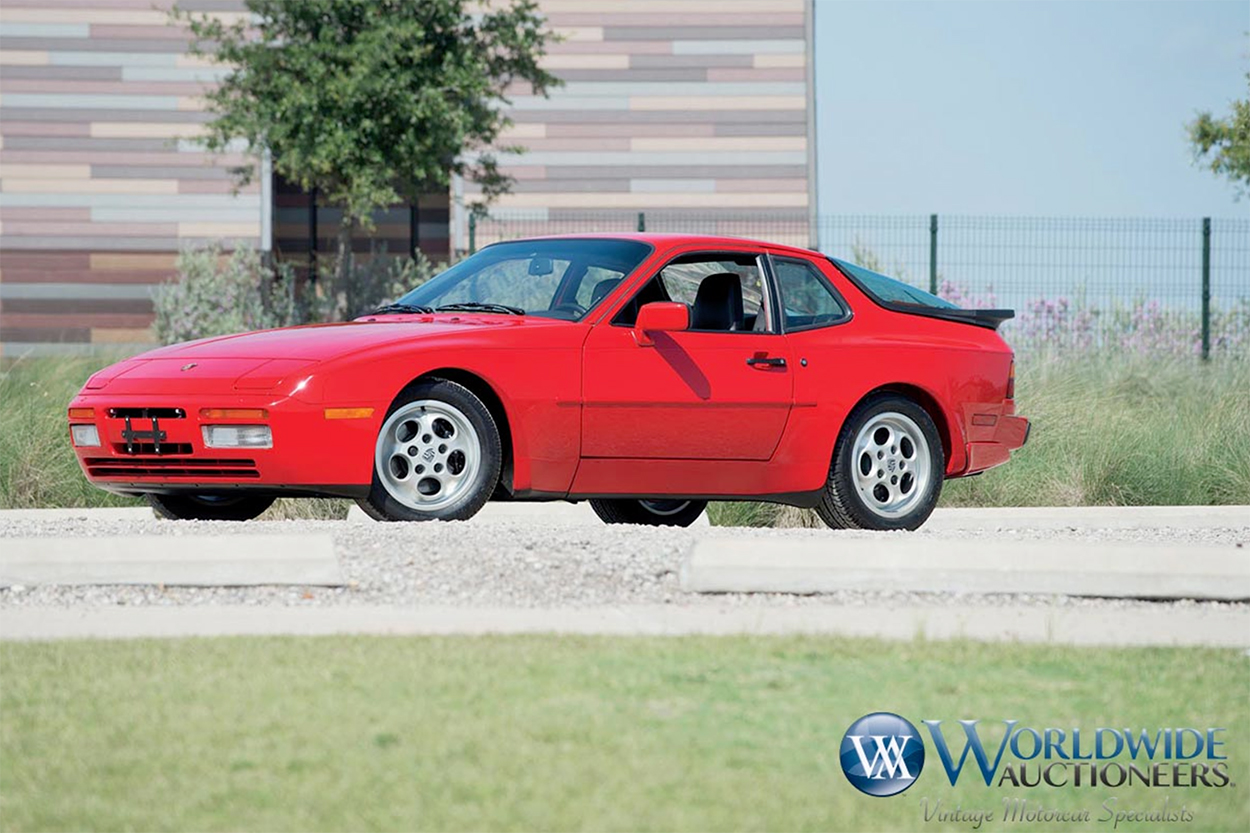 Above: 1987 Porsche 944 Turbo. Photo courtesy Wolrdwide Auctions
1987 Porsche 944 Turbo (Worldwide Auctions) — 944 Turbos are cars that tend to get used, really used. Either as track cars or driven hard on the street, it's getting tougher and tougher to find original, unmolested examples of the 951. The car being offered by Worldwide at their inaugural Pacific Grove sale this Thursday is in the classic Guards Red with black interior color combination. And did we mention that it has just 1,600 miles from new? And in Monterey, where everything has an eyeball-popping pre-sale estimate, this one is absurdly underestimated—just $20,000-$40,000. It's tough to imagine the car selling for much lower than the high-end of the estimate and it wouldn't be surprising to see it go for considerably more.
---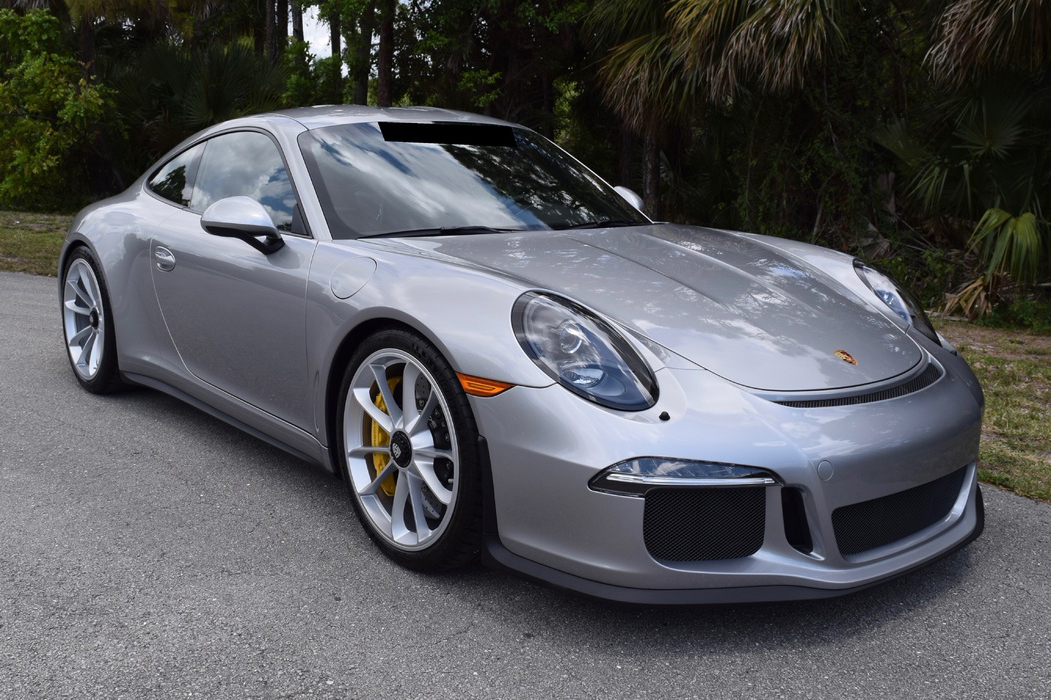 Above: 2016 Porsche 911R. Photo courtesy Russo and Steele.
2016 Porsche 911R (Russo and Steele) — The 911R may well be the most charismatic 911 variant built since the vaunted 2.7 RS of 1973. Opinions as to the real market value of an R has been all over the map, but always in multiples of the original MSRP. The 991 units (get it?) sold out almost immediately. The car consigned by Russo and Steele has essentially delivery miles on it, just 48 to be exact. It should tell us where the essentially new 911R market really is in the summer of 2017. 
---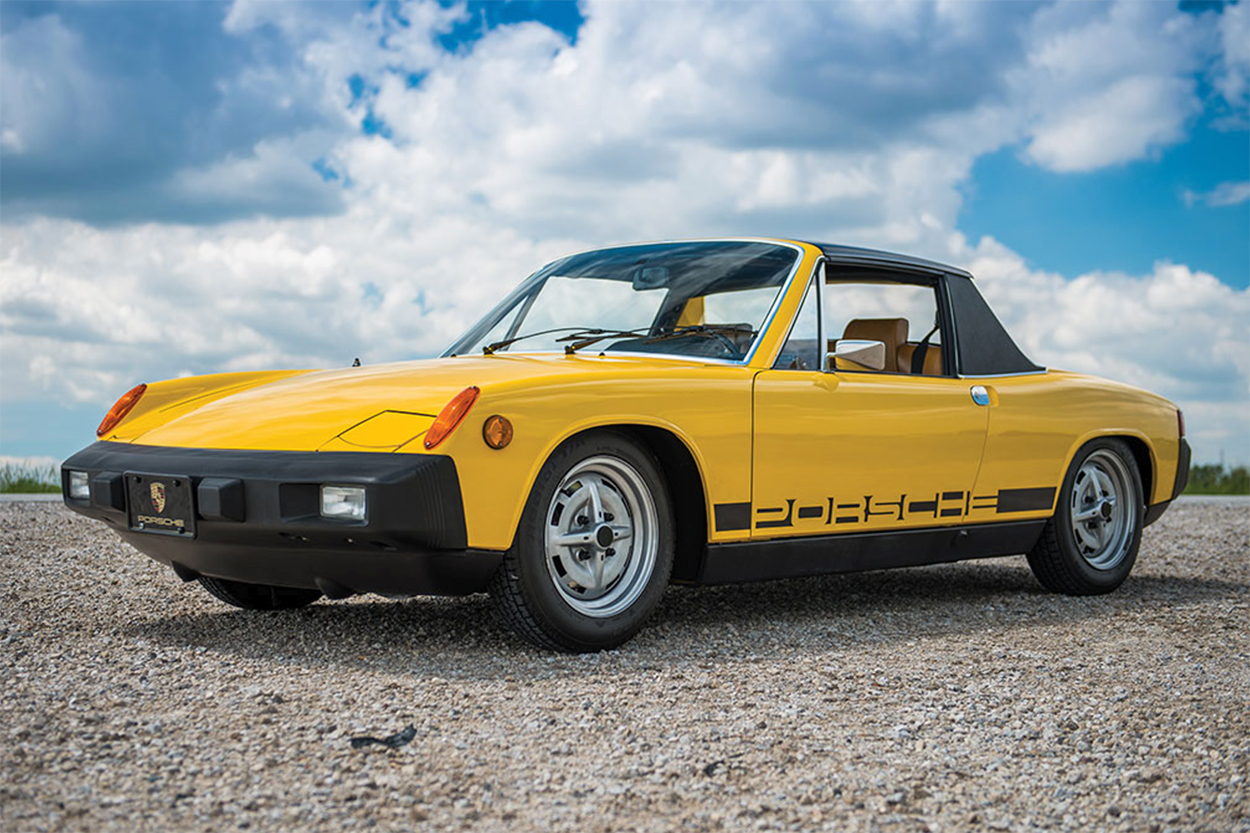 Above: 1975 Porsche 914 1.8. Photo courtesy RM Sotheby's
1975 Porsche 914 1.8 (RM Sotheby's) — It's not that we don't love 914s, but a 1.8L 914 isn't exactly the sort of car that you'd expect to see at RM Sotheby's Monterey sale where average pre-sale estimates are well in excess of $600,000. But then this is no ordinary 914. With just 3,192 original miles, this Summer Yellow with tan leatherette example is reputed to be one of the best rubber-bumper 914s on the planet. The pre-sale estimate is $40,000 to $50,000.
---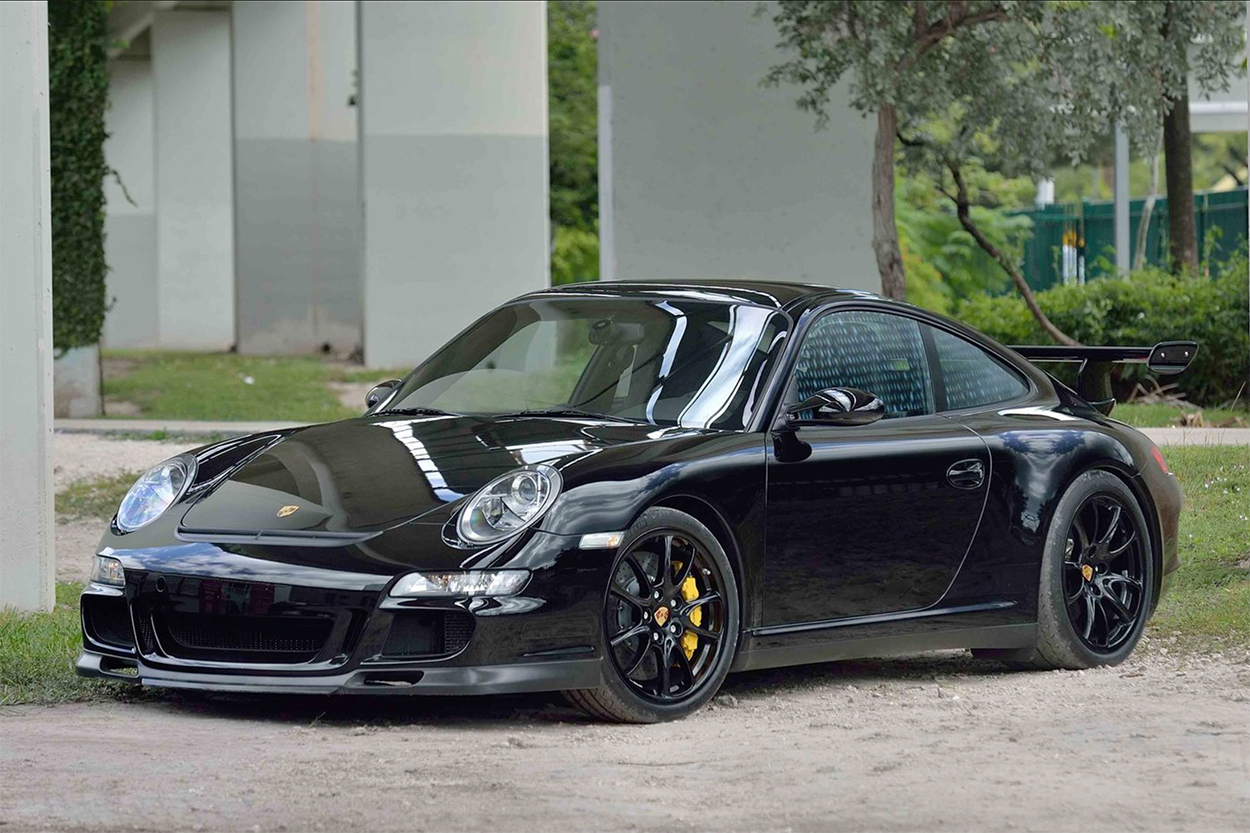 Above: 2008 Porsche 911 GT3 RS. Photo courtesy Mecum
2008 Porsche 911 GT3 RS (Mecum) — If you simply must have one of the most killer naturally aspirated 911s of all time, and can't stand the thought of seeing another one at your local cars and coffee, then this may well be the car for you. According to the auction company, it's one of just four built for the U.S. market. And while its 6,800 miles strains the definition of a pickled car, we love it nonetheless. Mecum doesn't publish pre-sale estimates, so, your guess is as good as ours. 
---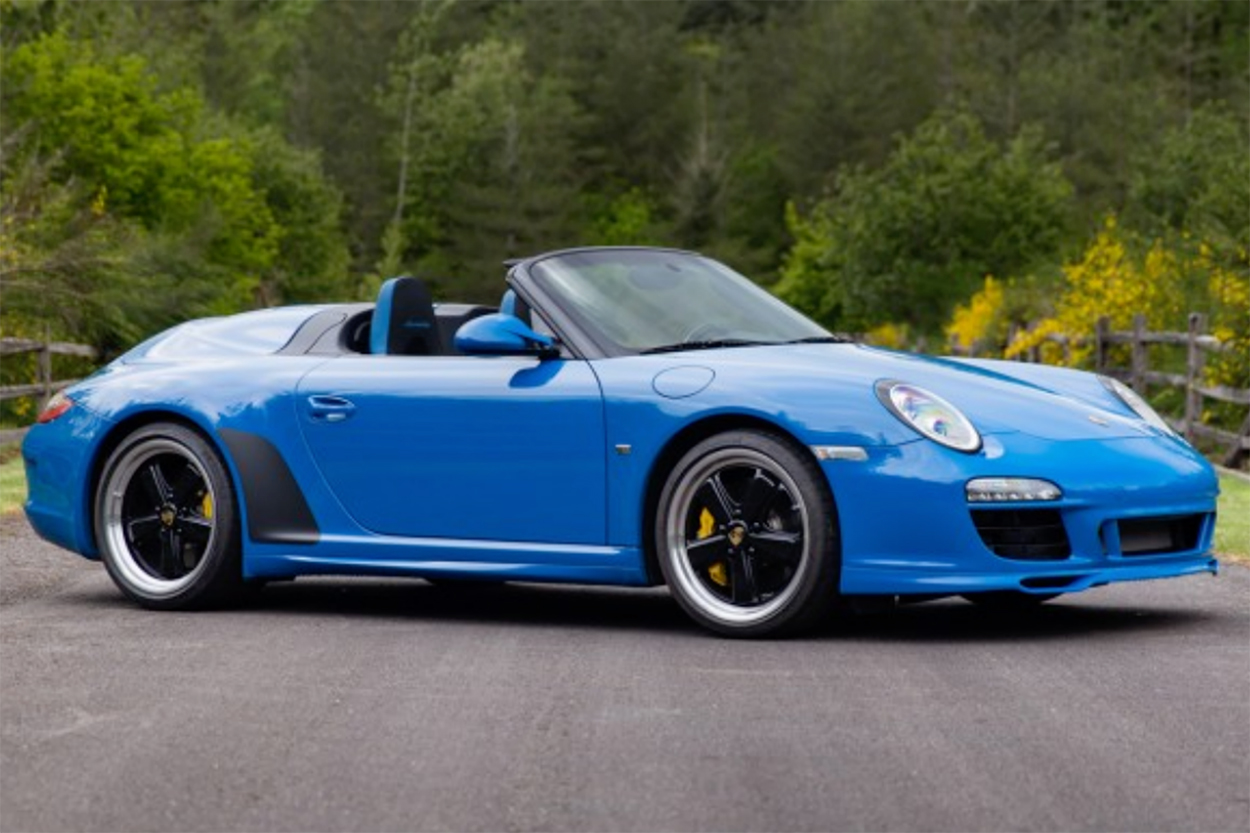 Above: 2011 Porsche 911 Speedster. Photo courtesy Gooding and Company
2011 Porsche 911 Speedster (Gooding and Company) — The 997 Speedster is quite possibly the prettiest drop-top, water-cooled 911. This one is finished in Pure Blue (which looks to us an awful lot like the magnificent 1970s color Arrow Blue), has a touch over 6,500 miles on it. We love the throwback Fuchs-style, five-spoke, black-center wheels. It's a PDK car, which might be a bit of a buzzkill for some, but it's hard to argue with the looks of this one of 356 ever 997 Speedsters. The pre-sale estimate is $225,000 to $275,000.