Werks Reunion Monterey draws hundreds of Porsches, thousands of car enthusiasts to new location
There was one place in the US on Friday, August 18 where more than one thousand Porsches were gathered: Porsche Club of America's Werks Reunion Porsche show near Monterey, California, during the area's annual Monterey Car Week.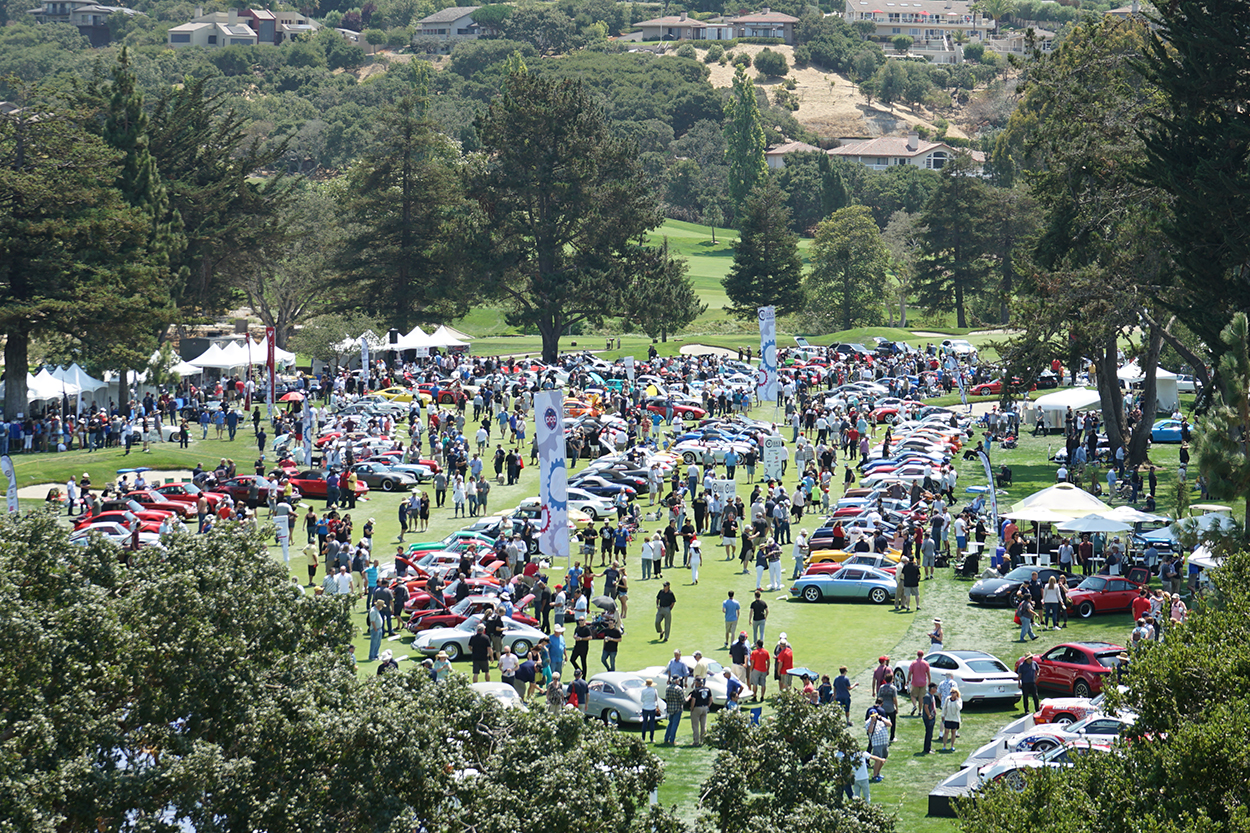 Above: 777 Porsches were on the show field, not including the hundreds more in spectator parking. Thousands of people attended the event.
The show, which kicked off at 7 AM and went until 4 PM, had 627 Porsches on display and another 150 in judged classes. In addition to those 777 cars, hundreds more Porsches could be found sitting in the spectator parking lot. Porsches and owners who registered for the event came from 24 states and Canada.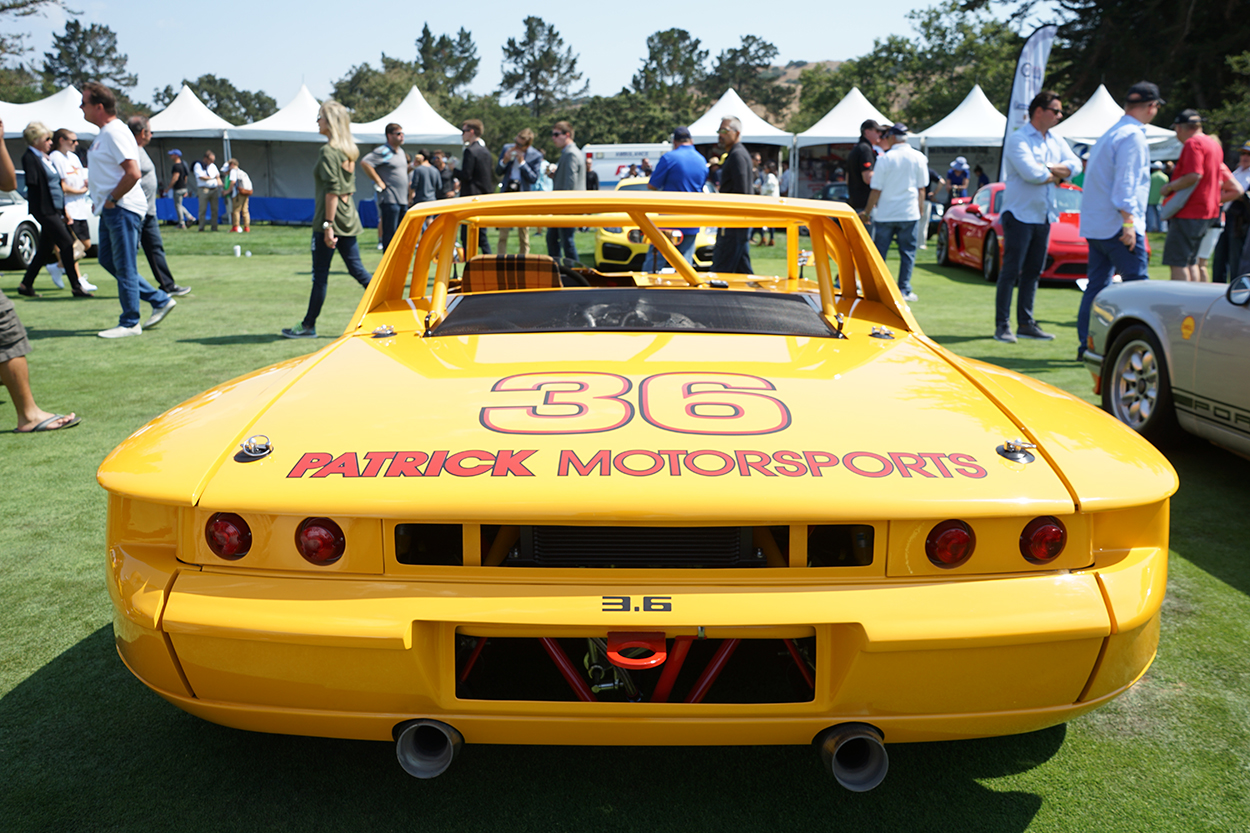 Above: A wide variety of Porsches were present, including this wild 335-horsepower 914 by Patrick Motorsports. The engine is a 993 RS-spec air-cooled flat six.
Thousands of spectators made the trip to Corral de Tierra Country Club in Salinas, less than five miles from Mazda Raceway Laguna Seca where the Rolex Monterey Motorsports Reunion was taking place. In the previous three years, Werks Reunion was held at a different location but will call Corral de Tierra home for the foreseeable future.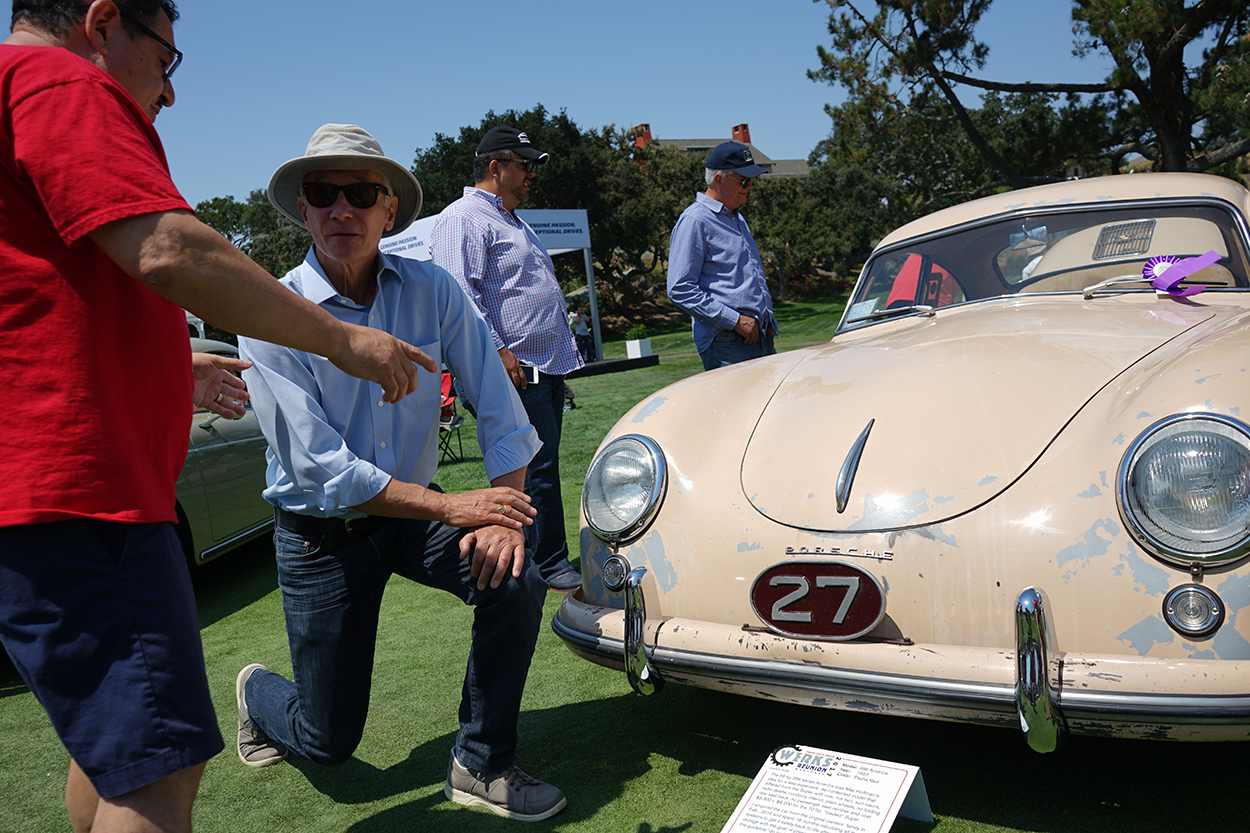 Above: A 1953 356 America coupe, a de-contented 356 that was the brainchild of renowned Porsche importer Max Hoffman. This particular example was in storage for decades and survived the Northridge earthquake in 1994 — the building in which it sat crumbled around it.
Nearly every type of road-legal Porsche was present, with such rare treats as a Carrera GT supercar, a 1953 356 America coupe, a 1951 Sauter-Porsche roadster, and a handful of Porsche Museum cars, which included a 1989 911 Carrera Clubsport and the millionth 911.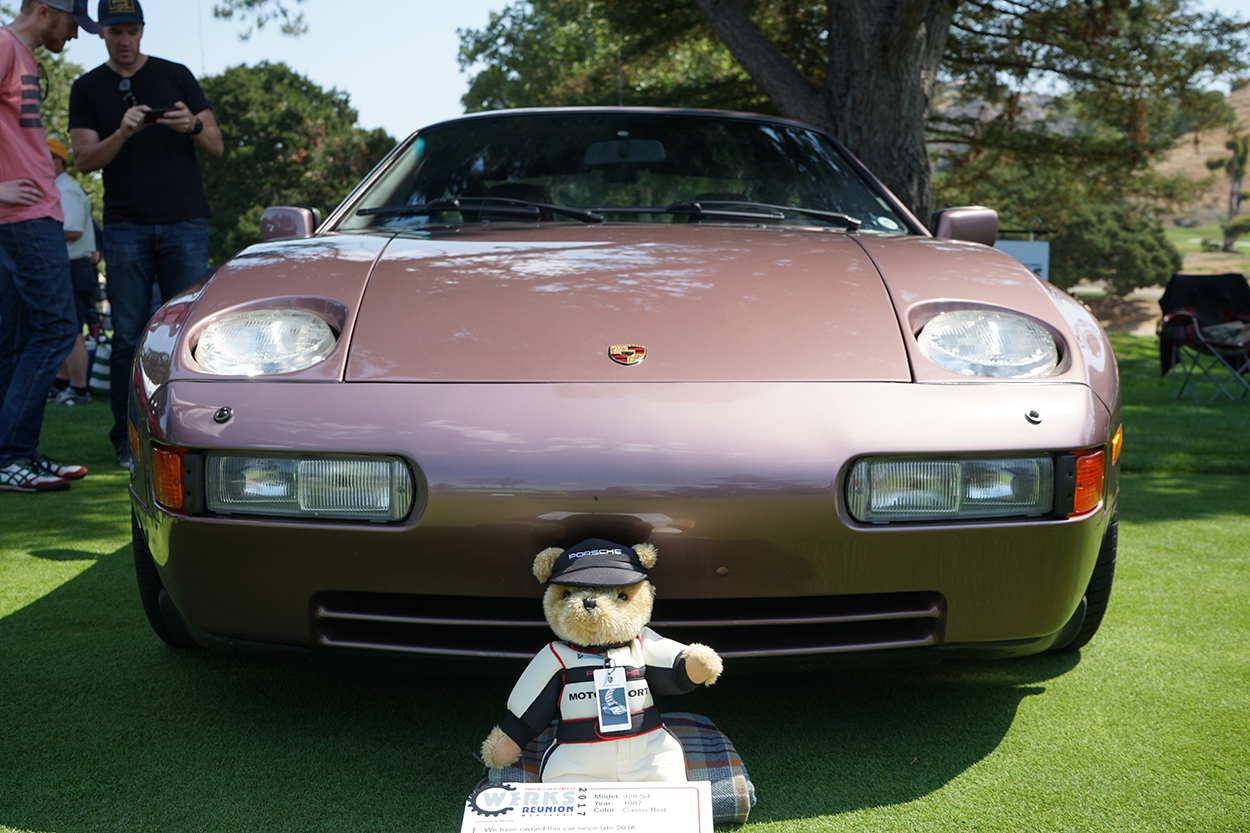 Above: A stuffed bear guards a 1987 928 S4.
Of course, it's not just the cars; it's also the people. In addition to the thousands of car enthusiasts were some of the most eminent and influential personalities in the Porsche world, including legendary racers Hurley Haywood and Vic Elford; Factory Driver and Luftgekühlt co-founder Patrick Long; photographer, commercial director, and racer Jeff Zwart; Porsche Motorsports North America President and CEO Daniel Armbruster; Andial co-founder (and former PMNA CEO) Alwin Springer; Porsche-connected celebrity Magnus Walker; and many more.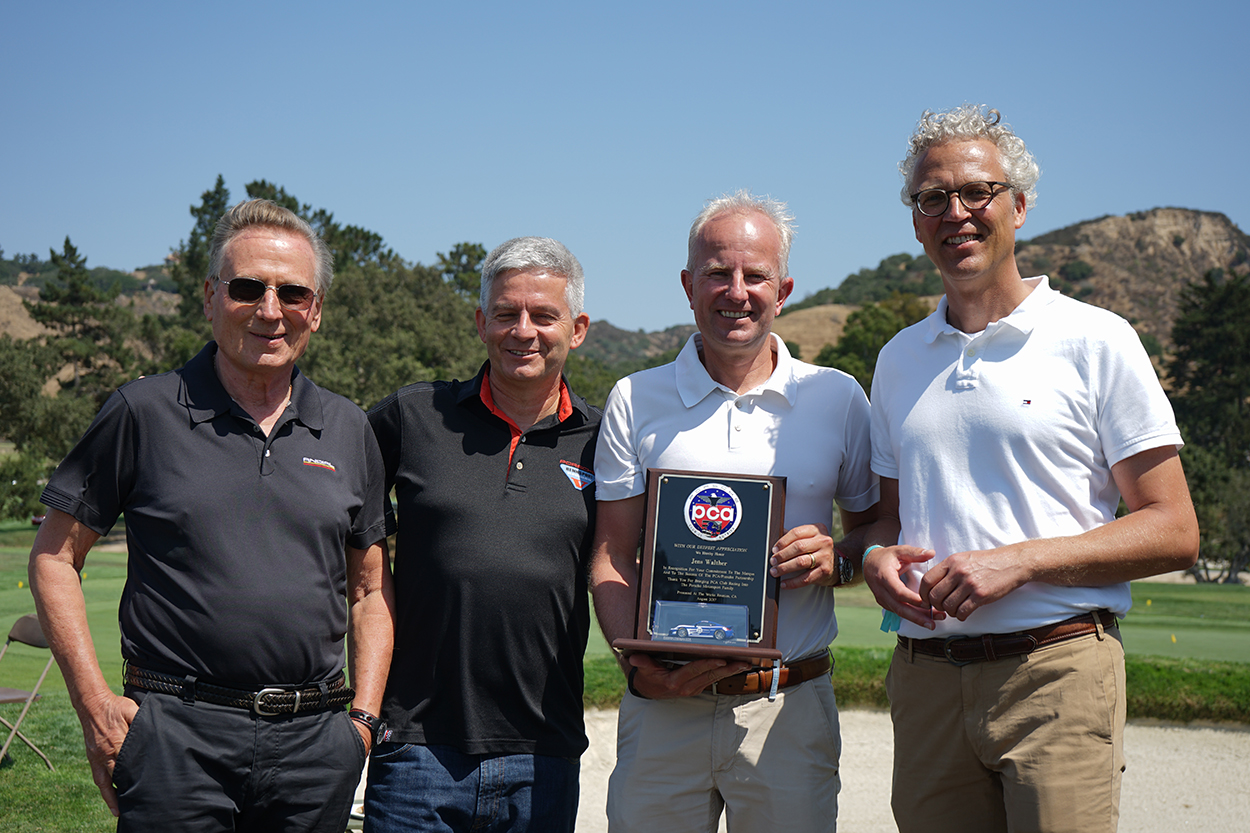 Above: Three former Porsche Motorsport North America Presidents and CEOs and one current. From left: Alwin Springer, also co-founder of Andial; Uwe Brettel, Porsche Motorsport's director of sales; Jens Walther, Porsche's director of sales and marketing; and Daniel Armbruster, recently installed President and CEO of PMNA who took over from Walther. PCA gave Walther a plaque commemorating his time as head of PMNA and for his help in launching the PCA Club Racing Porsche Cayman GT4 Clubsport Trophy East series.
The event's presenting sponsor, Michelin, displayed its newest tires at its booth — plus three of Zwart's Pikes Peak Hill Climb racers: the 964 Carrera 4 with an all-wheel-drive system based on the 959 supercar's; a 996 GT2; and his most recent drive, a turbocharged 997 GT3 Cup car. The tire company also raffled away sets of tires for registrants, plus an all-inclusive trip for two to the 2018 24 Hours of Le Mans and a day at the Porsche Experience Center in Los Angeles.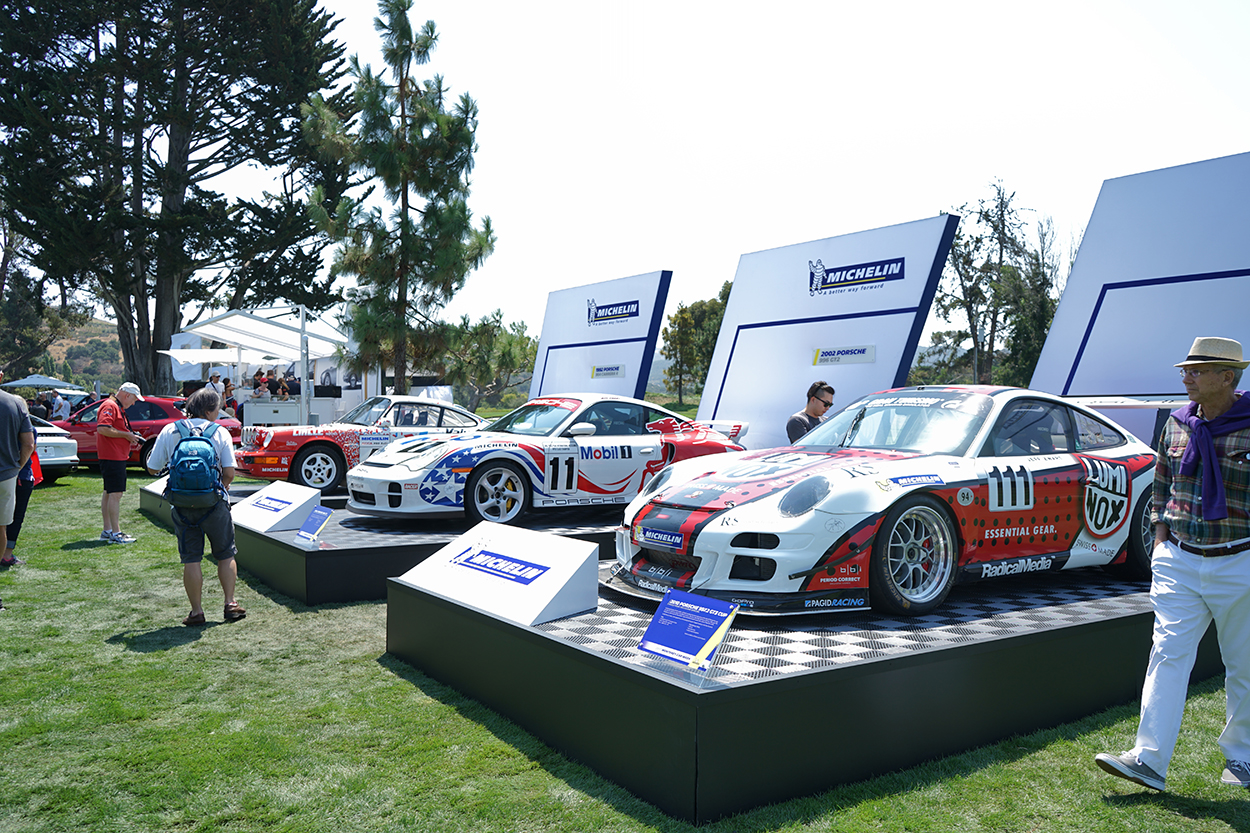 Above: In addition to bringing new tires, Werks Reunion's presenting sponsor Michelin also had three of Jeff Zwart's Pike Peak Hill Climb Porsches on hand. From left: 964 Carrera 4, 996 GT2, and 997 GT3 Cup.
There were 29 sponsors and exhibitors total, giving attendees the opportunity to learn about new Porsche-related products and services — and buy them in some cases — while they were walking around the show field.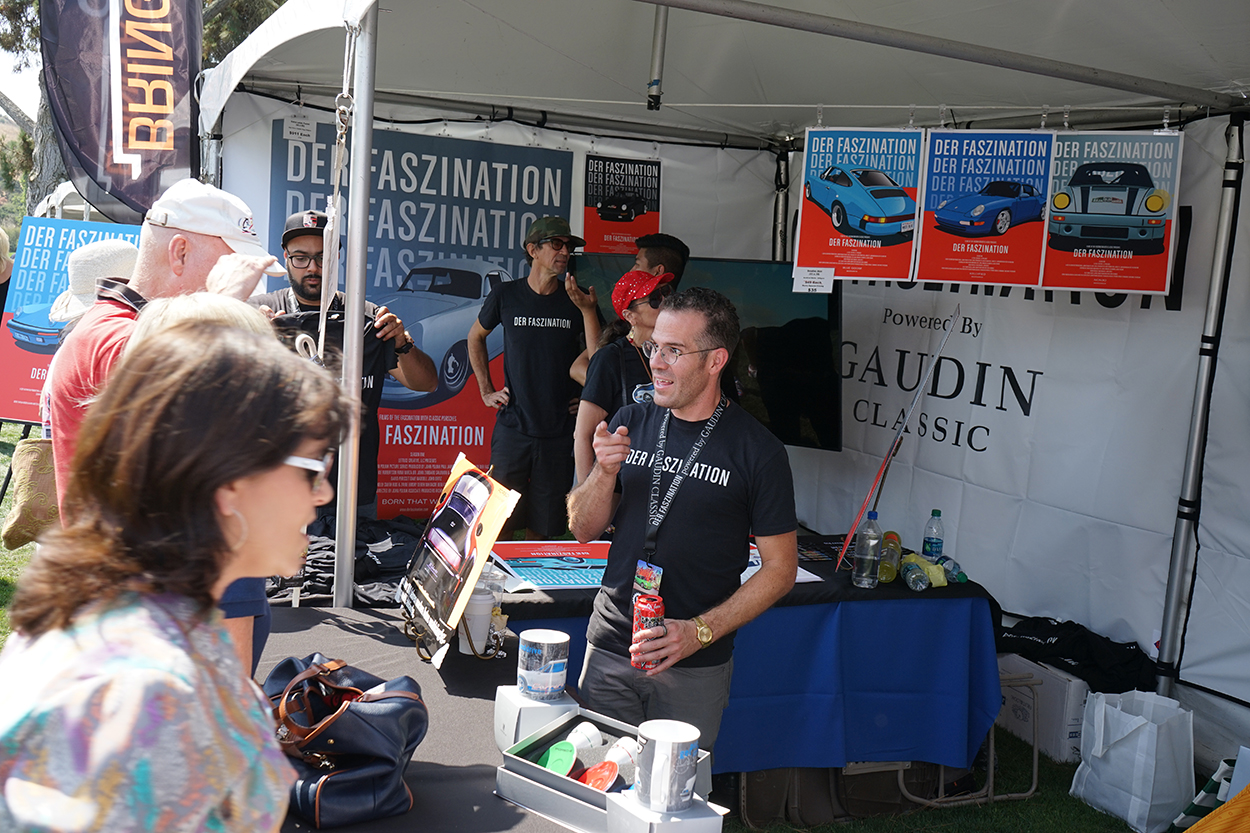 Above: There were 29 exhibitors at the event. Here the crew behind the Der Faszination video series speaks to attendees.
Werks Reunion has grown every year since the inaugural event in 2014 and now even includes an East Coast event at Amelia Island, Florida in the spring. The West Coast event will be back next August even bigger and better than before. PCA hopes to see you there!
---
Werks Reunion Monterey 2017 Award Winners
(P1) 356 Closed — Peter Chifo, Jr. — 1965 356 SC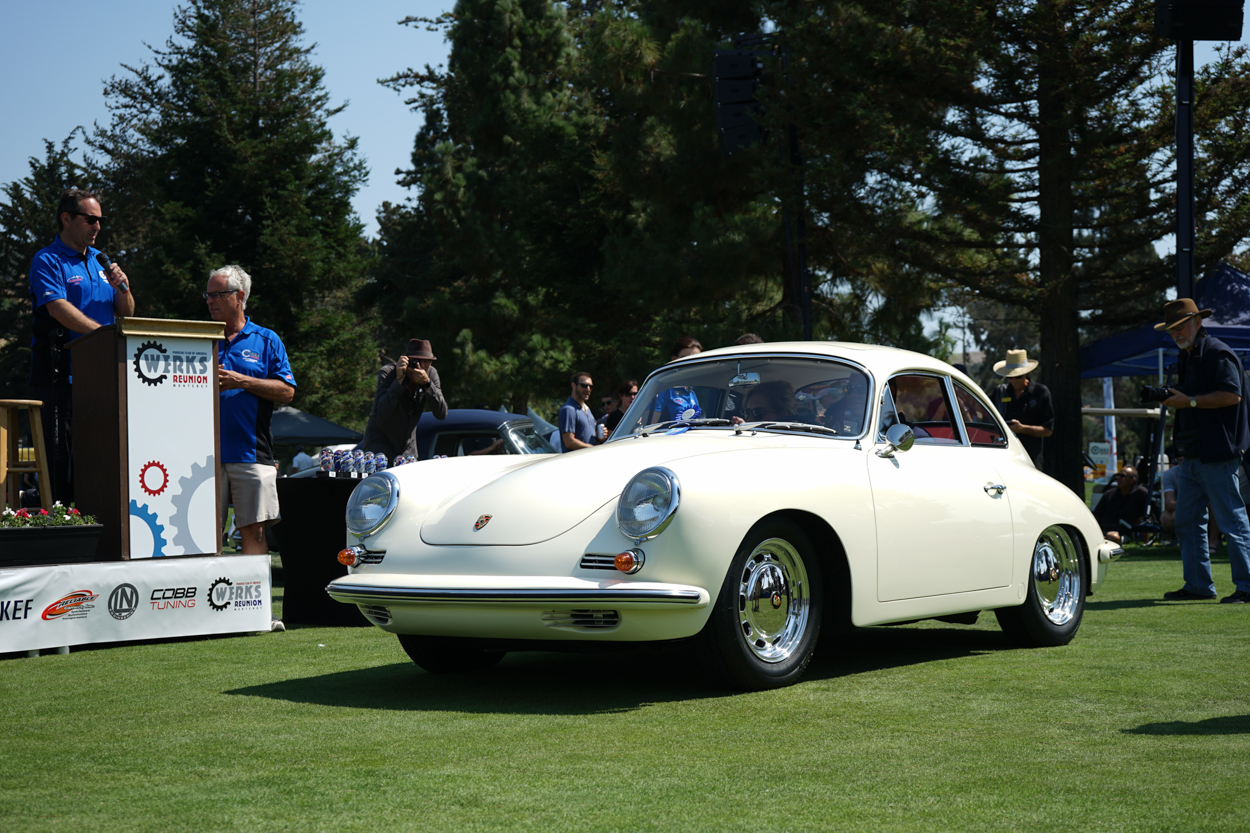 ---
(P1A) 356 Open — Phil White — 1951 356 Sauter Roadster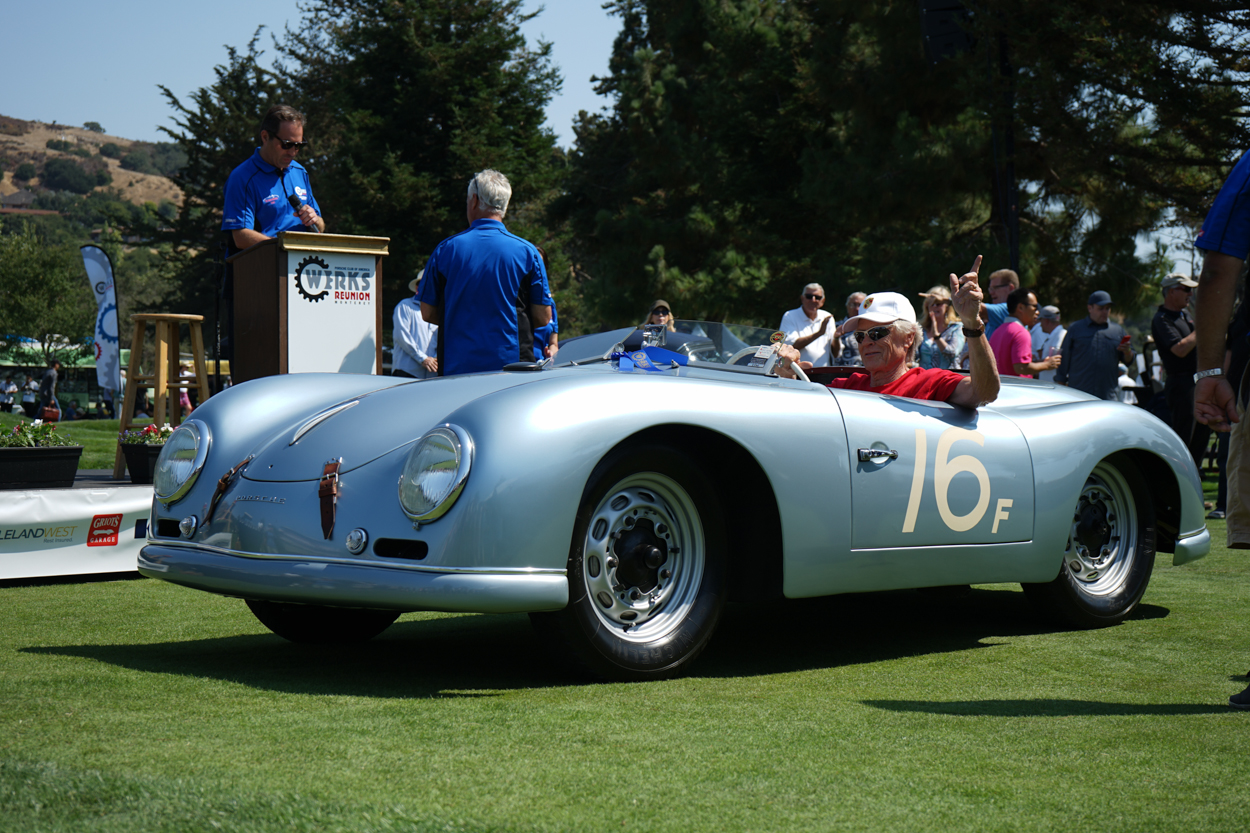 ---
(P2) 911/912 1965-1968 — Ken Brown — 1966 912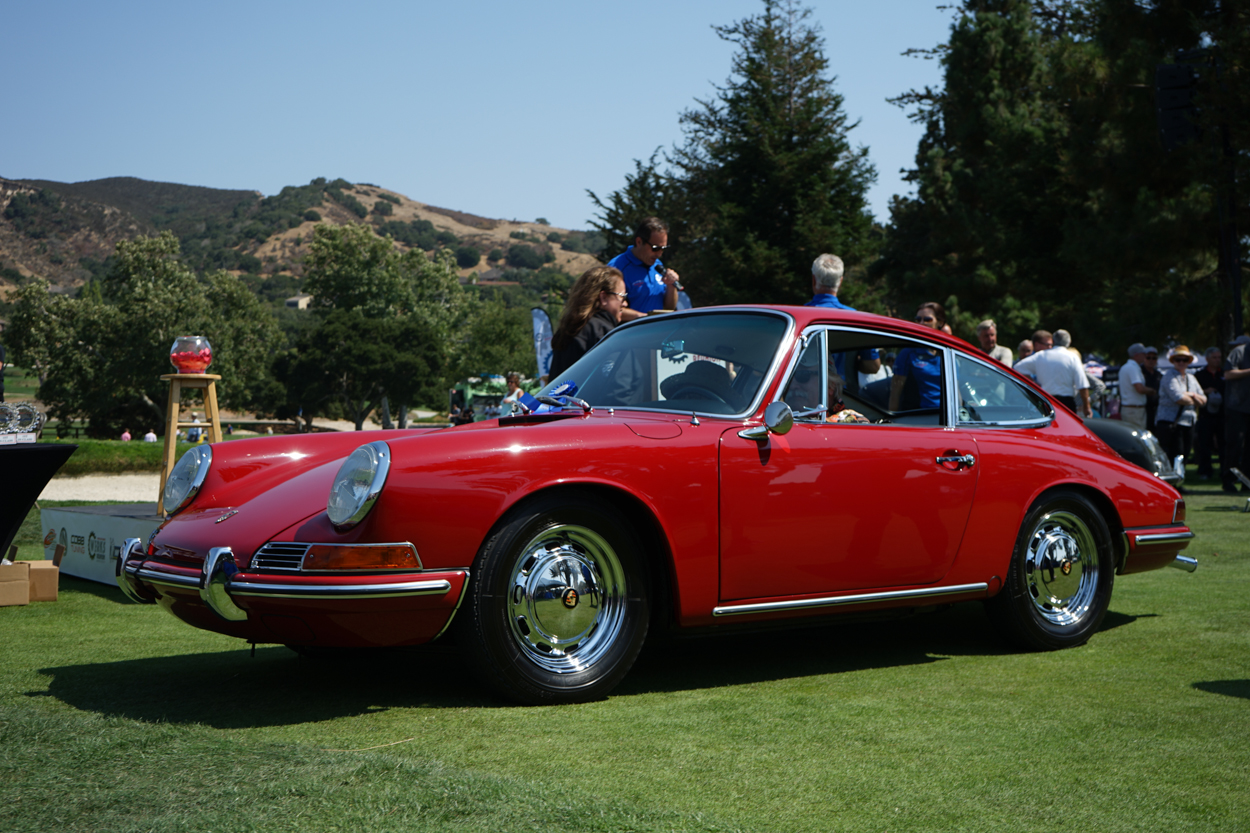 ---
(P3) 911/912 1969-1973 — William Disser — 1971 911T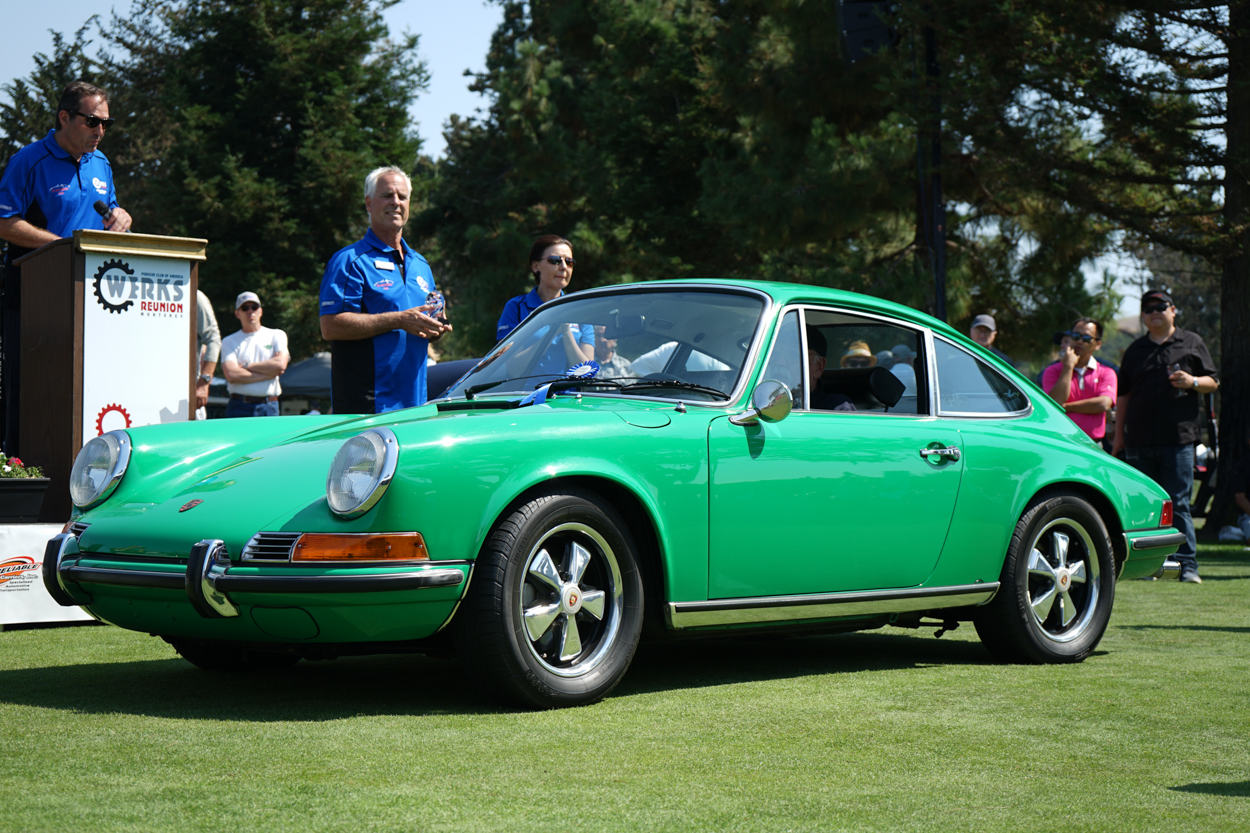 ---
(P4) 911/912 1974-1989 — Richard and Margo Maxey — 1986 911 Carrera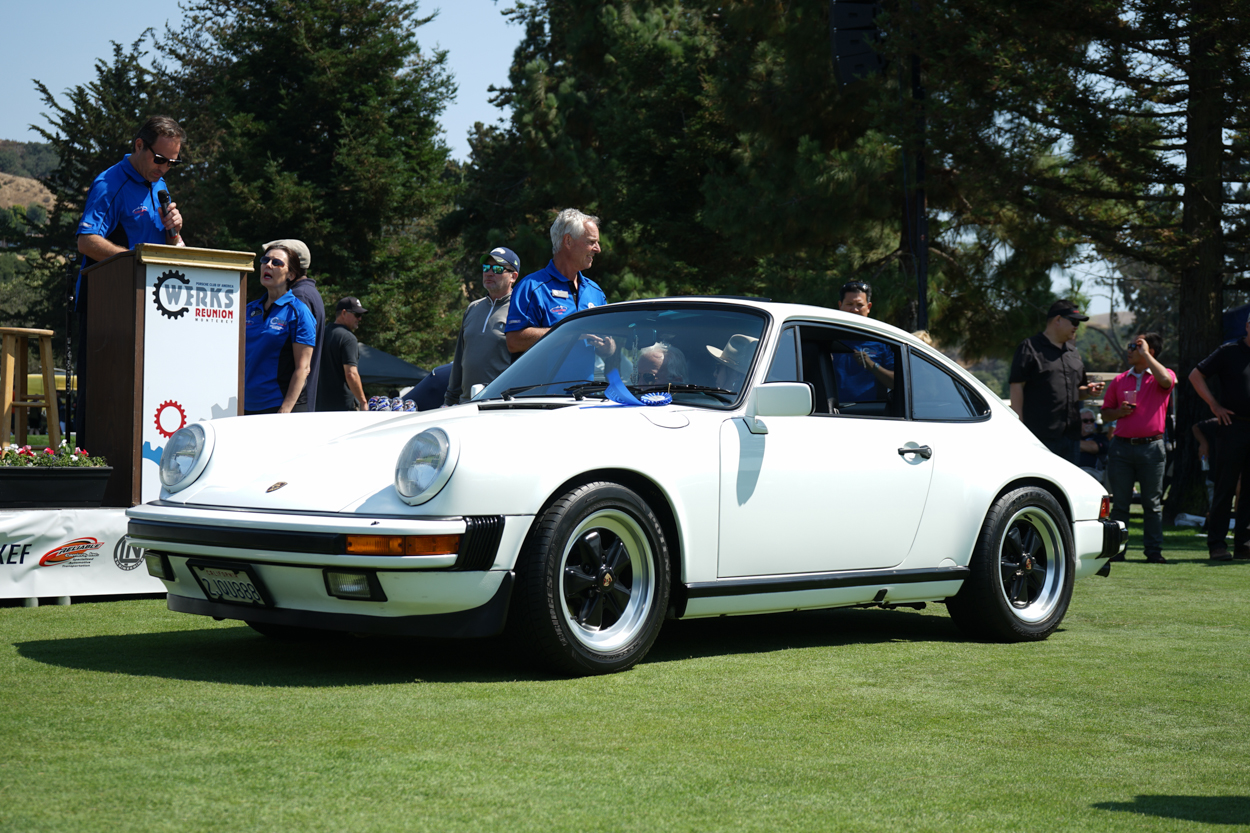 ---
(P5) 964/993 1990-1998 — Bruce Talamon — 1997 911 Carrera S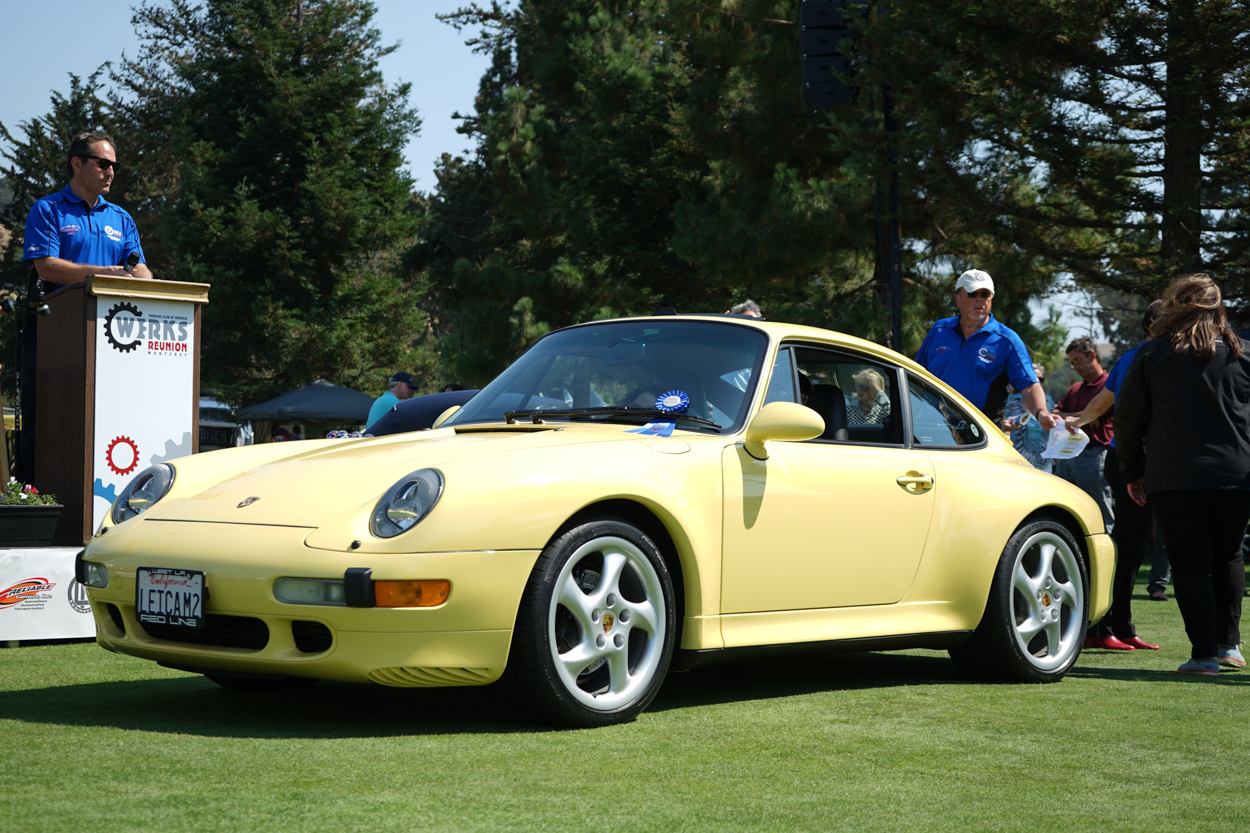 ---
(P6) 996/997 1999-2012 — Raymond Ramirez — 2011 911 Carrera GTS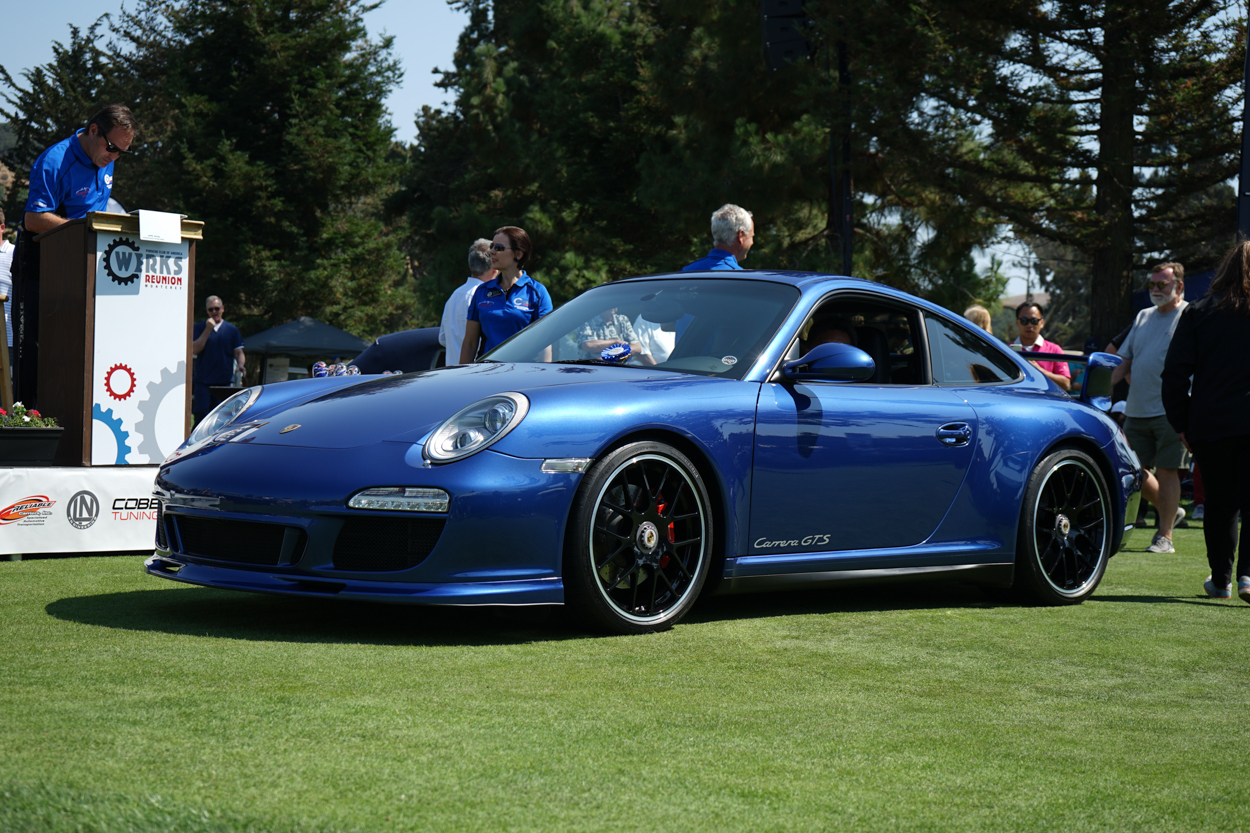 ---
(P6A) 991 2012-present — Marc Giammona — 2016 911 GT3 RS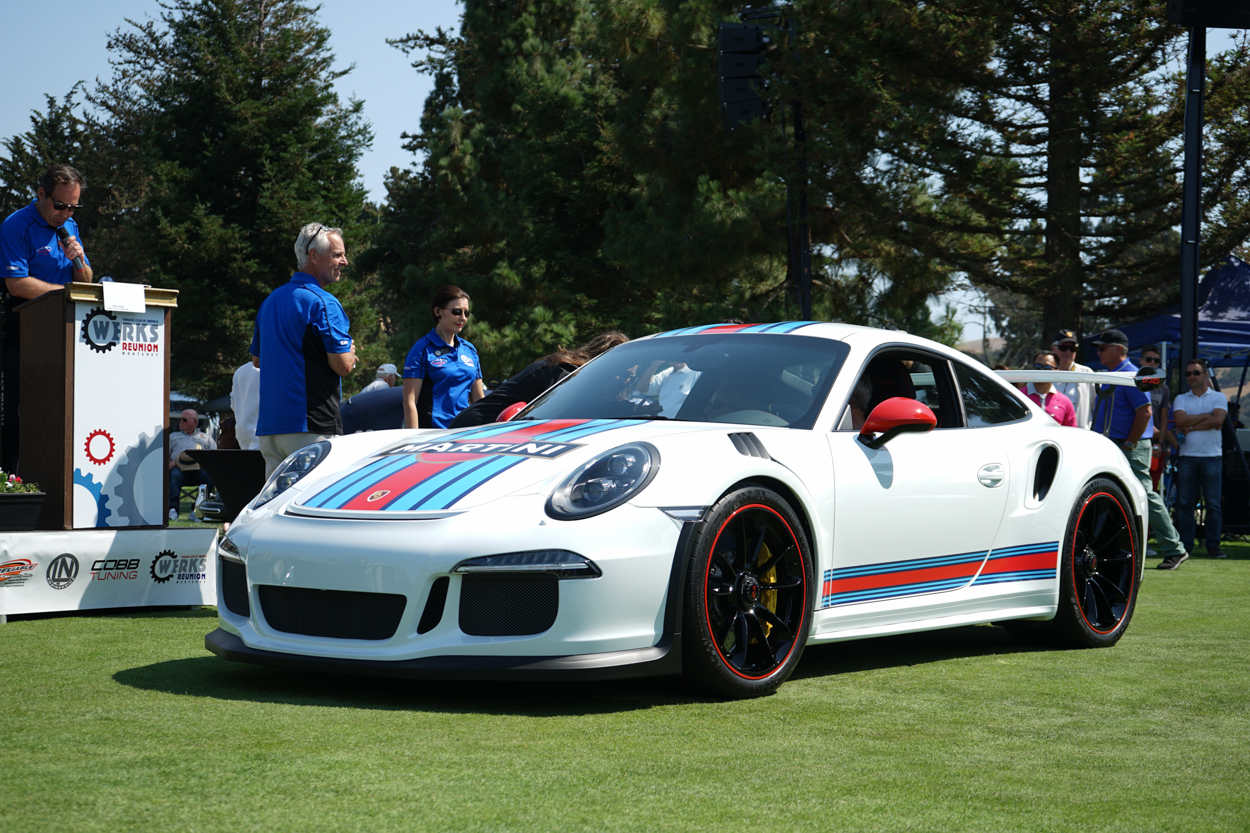 ---
(P7) 914/914-6 — Dominic Cilia — 1973 914 2.0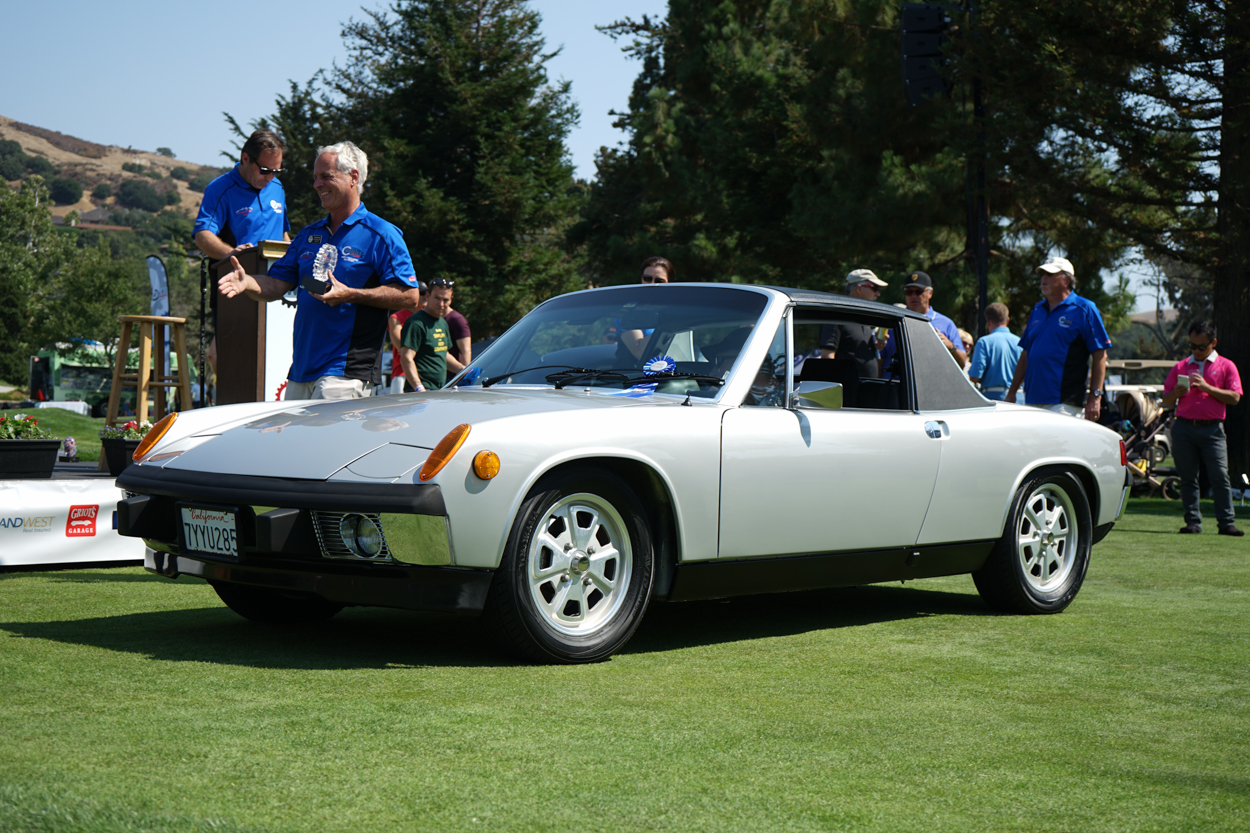 ---
(P8) 924/944/968/928 — Charlie Hawkins — 1991 928 GT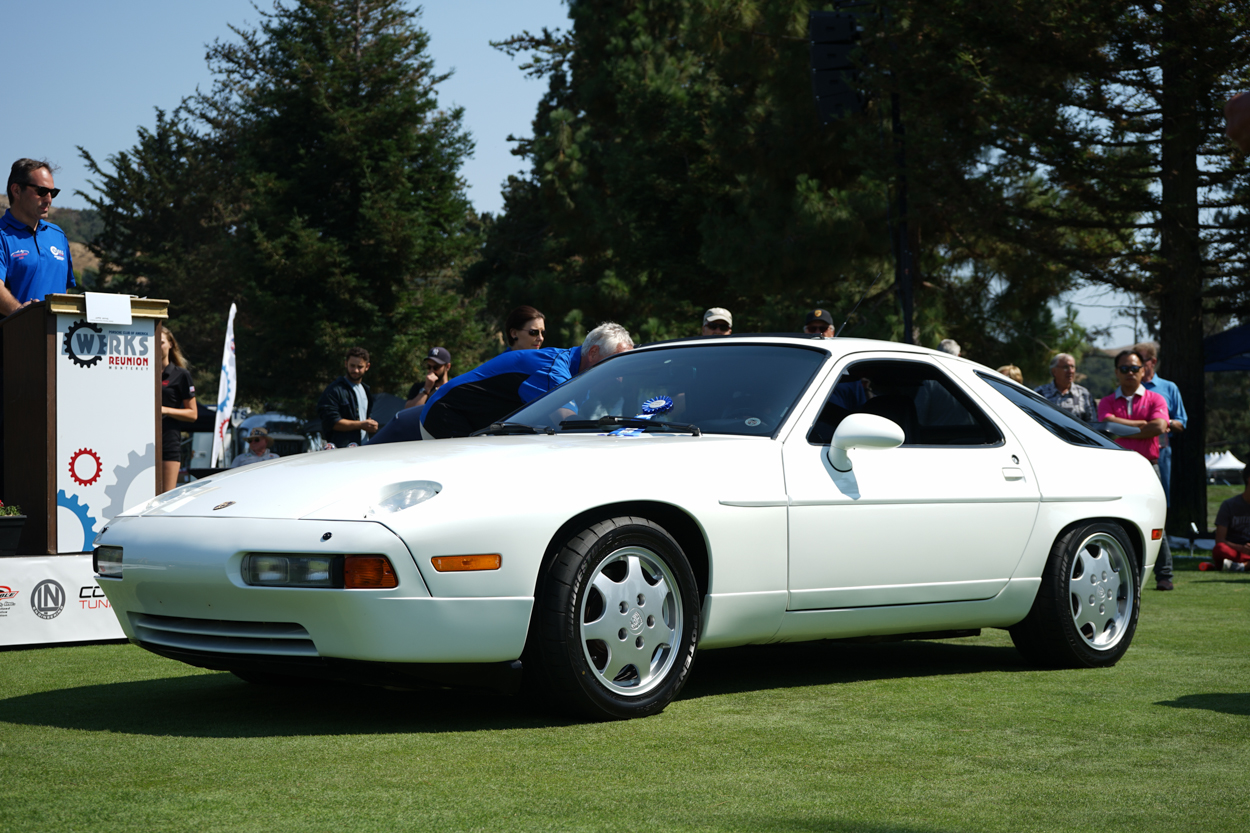 ---
(P9) Boxster — Vincent Puccetti — 2016 Boxster Spyder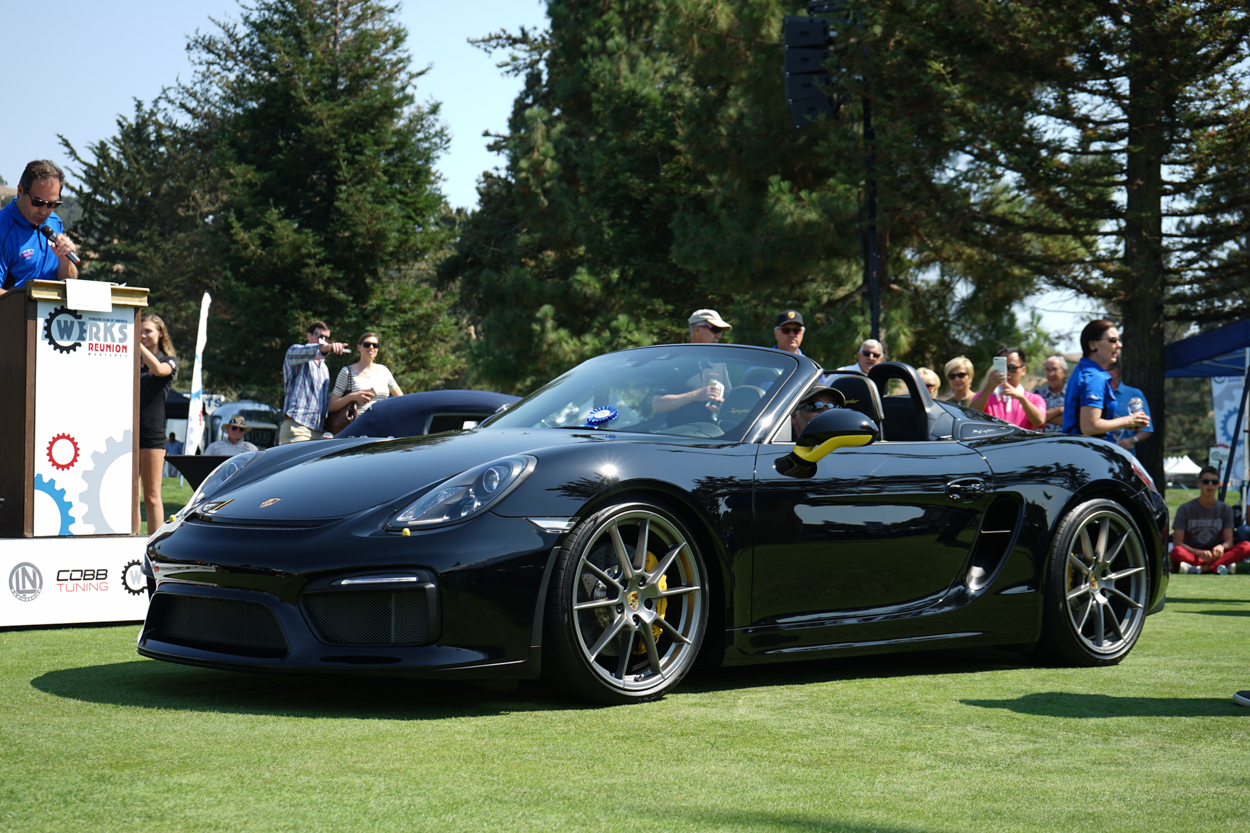 ---
(P9A) Cayman — Craig Kugler — 2016 Cayman GT4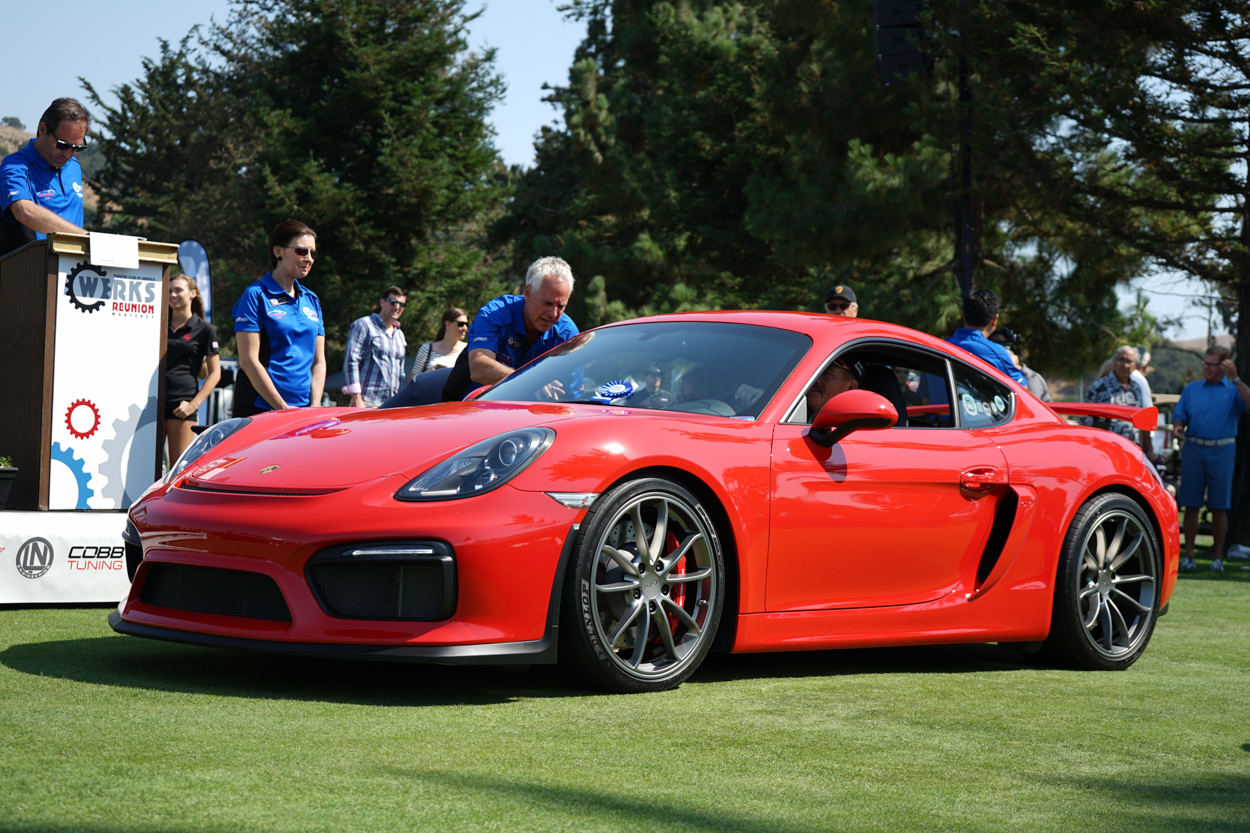 ---
(P10) Cayenne/Panamera/Macan — Mike Alexander — 2014 Panamera GTS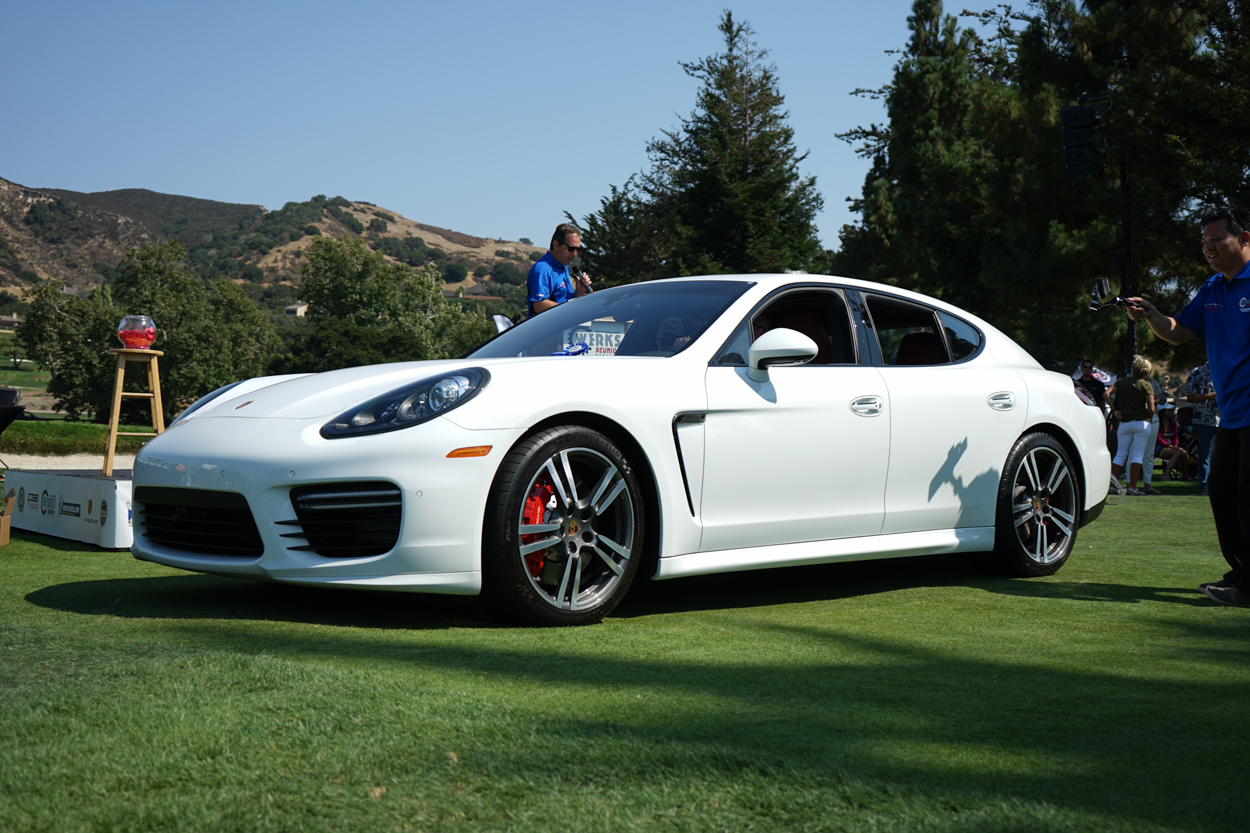 ---
(P11) LTD Production/Factory Race — Maverick Mann — 1989 944 S2 Cabriolet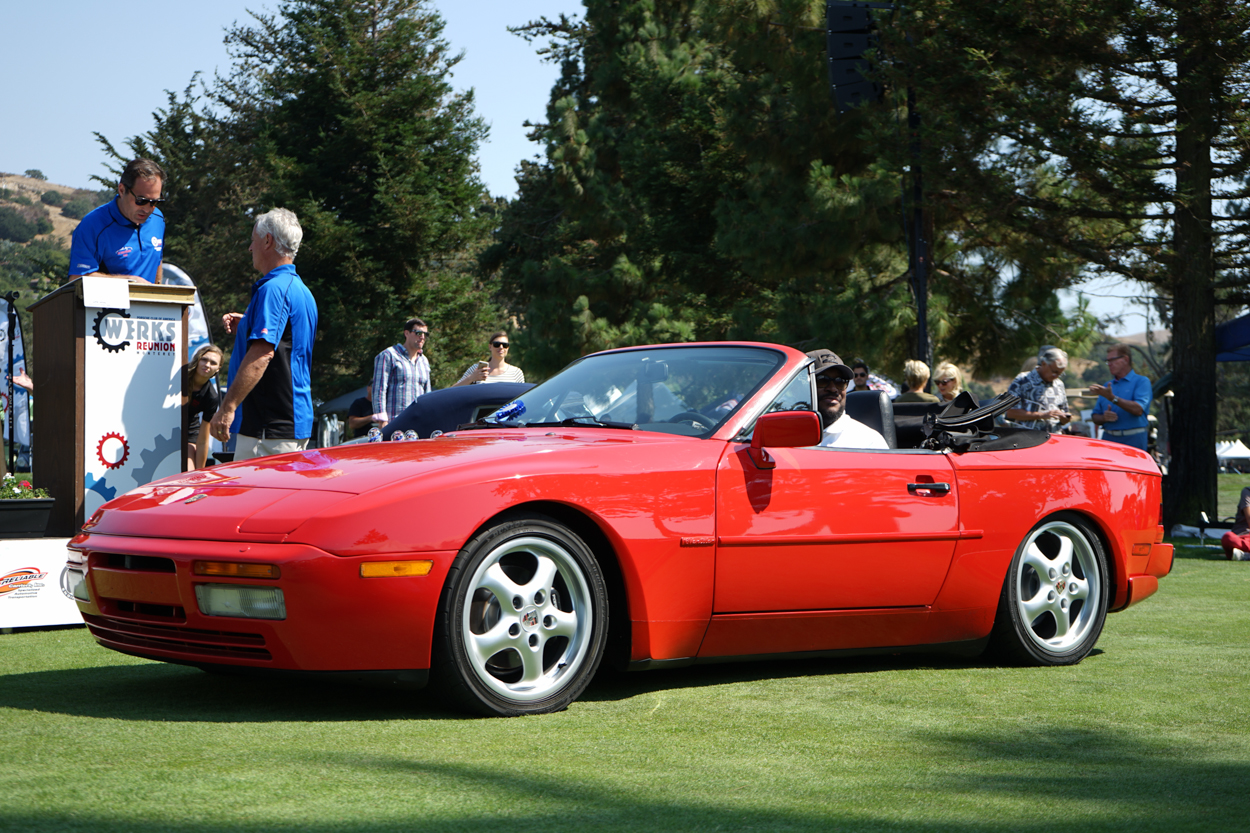 ---
(P12) Special Interest/Modified — James Patrick III — 1970 914-6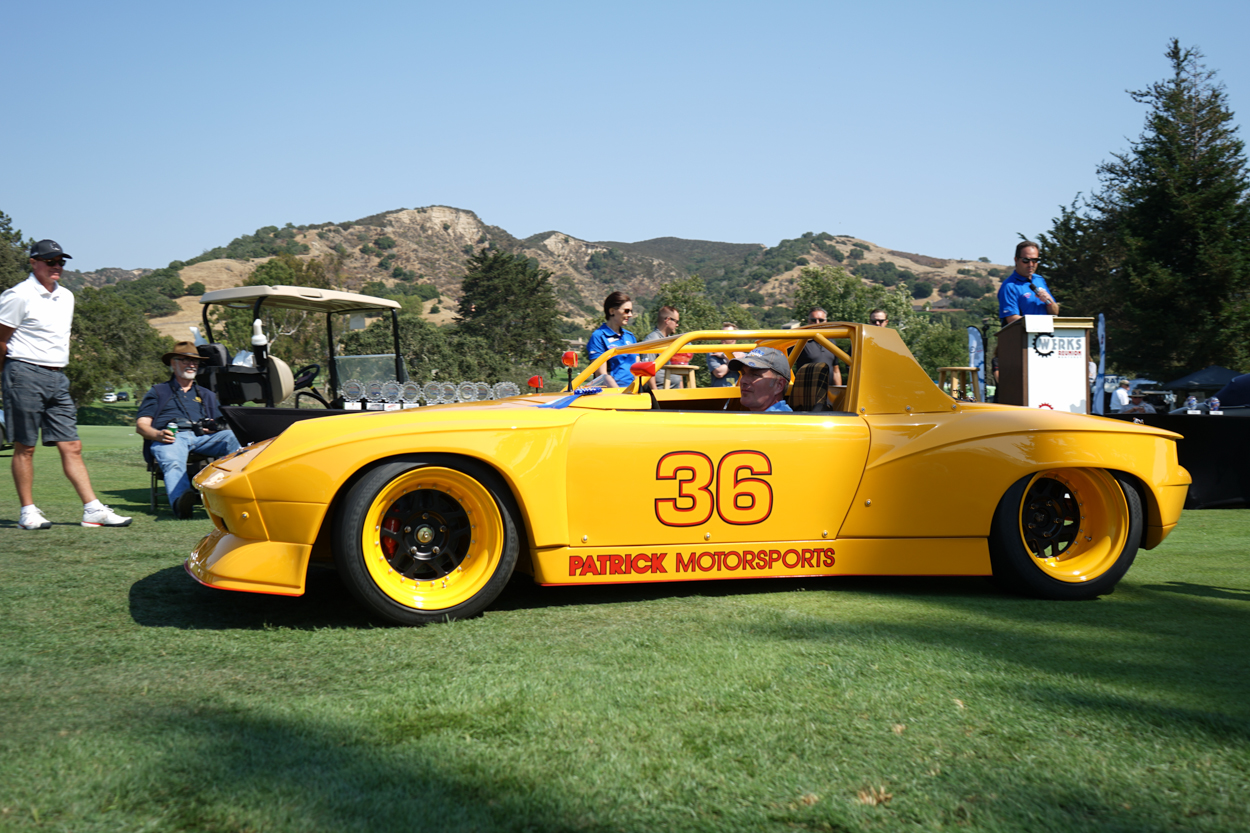 ---
(P13) Outlaws/R Gruppe/Tribute — Jason Smith — 1973 911 Carrera RS 2.7 Tribute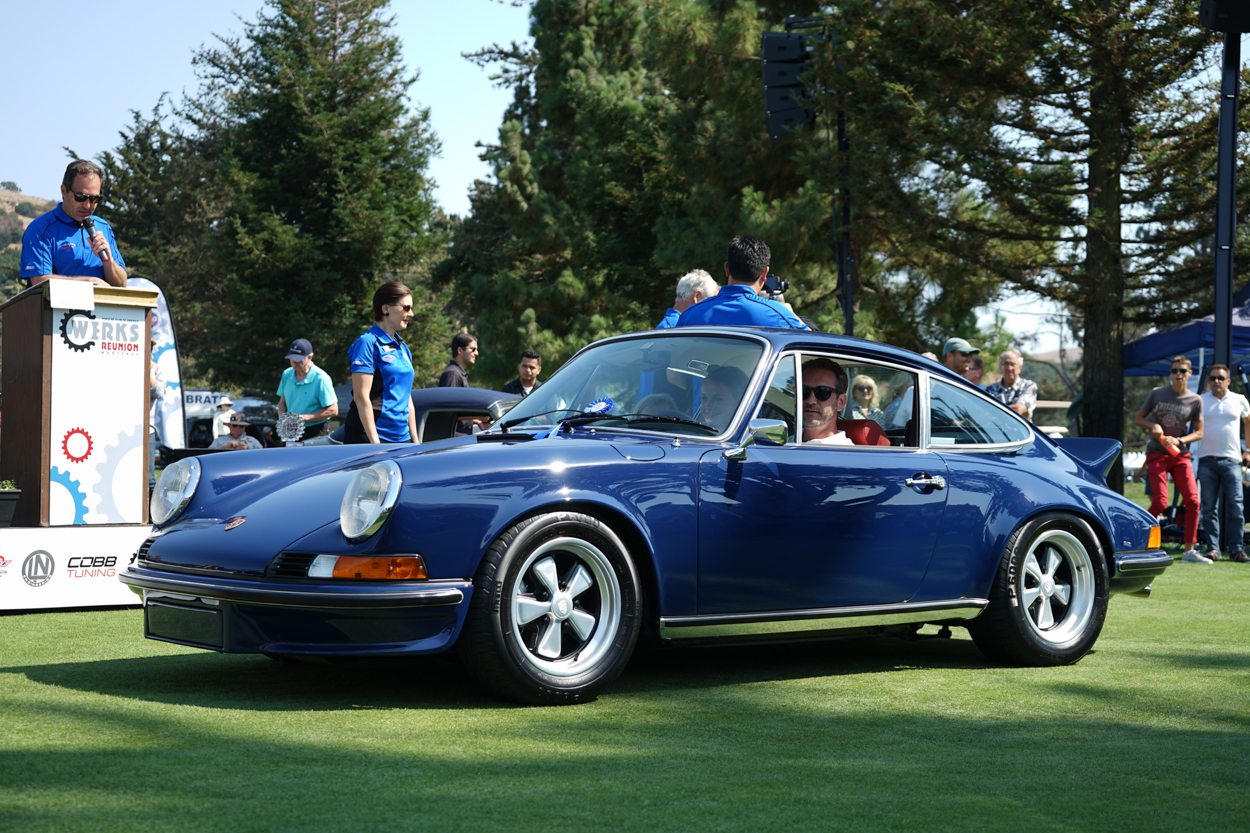 ---
Corporate Awards
Cobb Tuning — Dave Kealoha — 1982 911 with M491 option (Turbo Look)
(Picture Unavailable)
---
Griot's Garage — Scott Seaman — 1974 911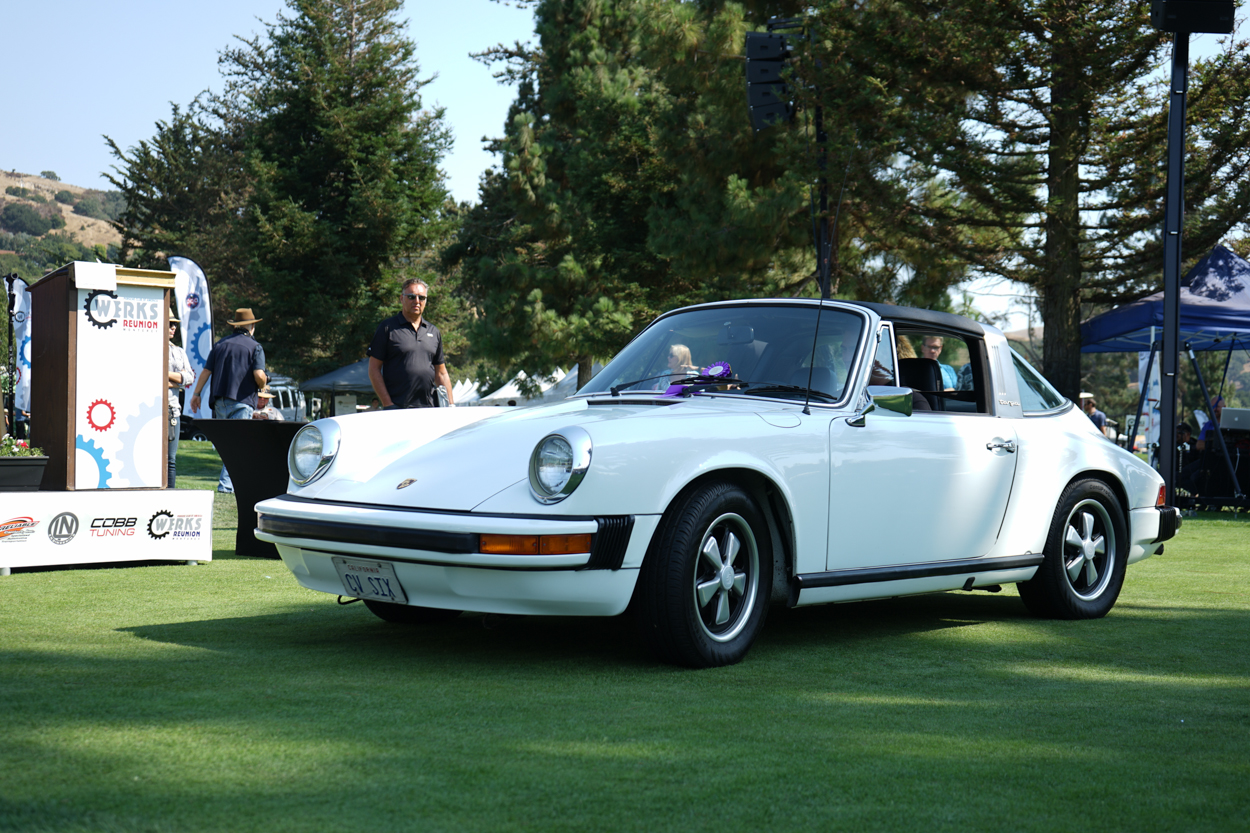 ---
LN Engineering — John D'Angelo — 2016 911 GTS Club Coupe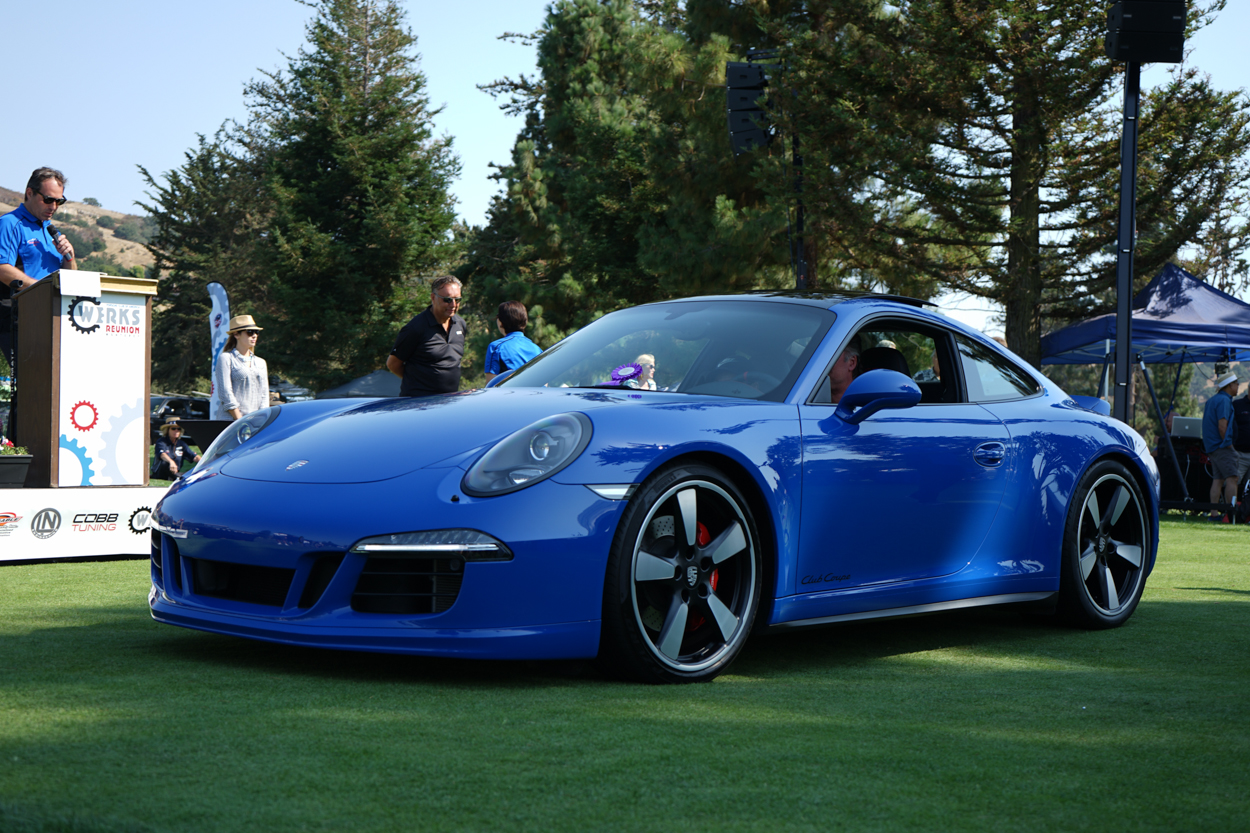 ---
Leland-West Insurance — David Green — 1953 356 America coupe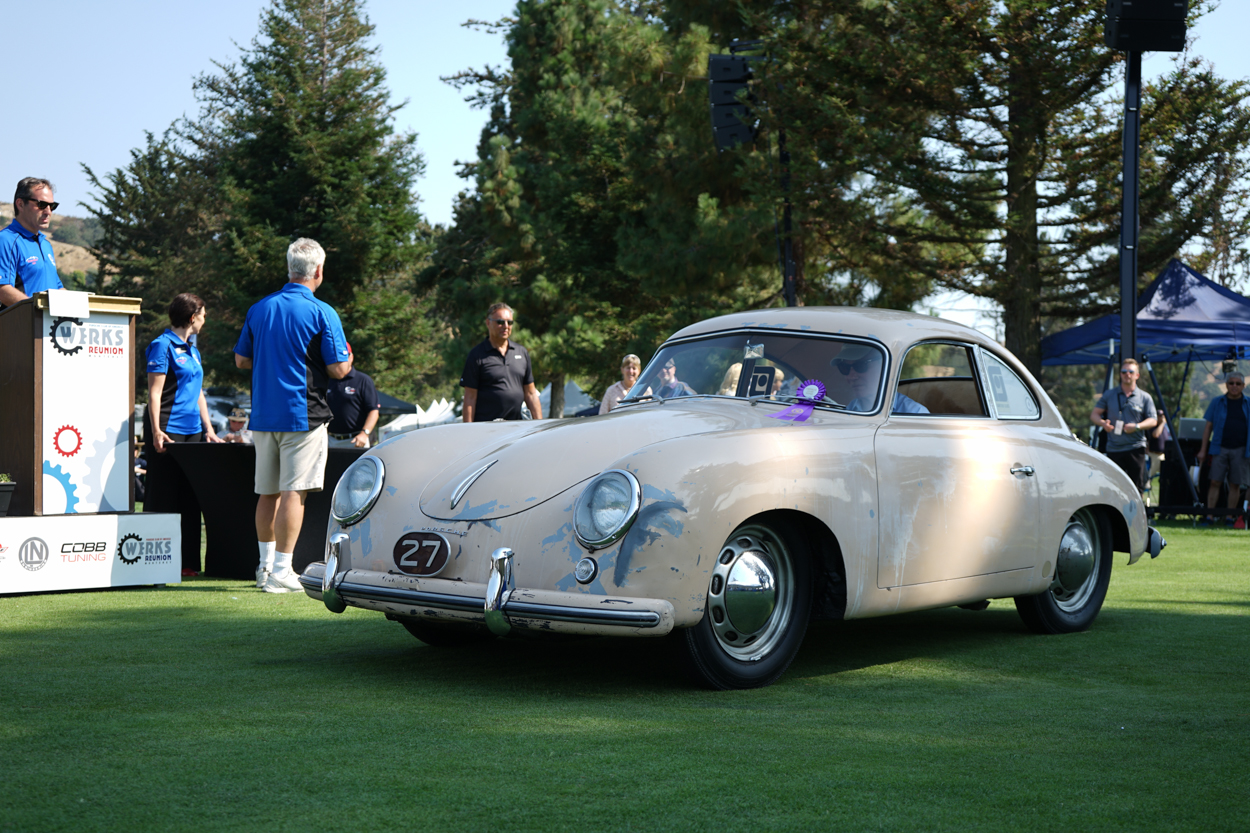 ---
Kef — Gary Swauger — 1959 356A Convertible D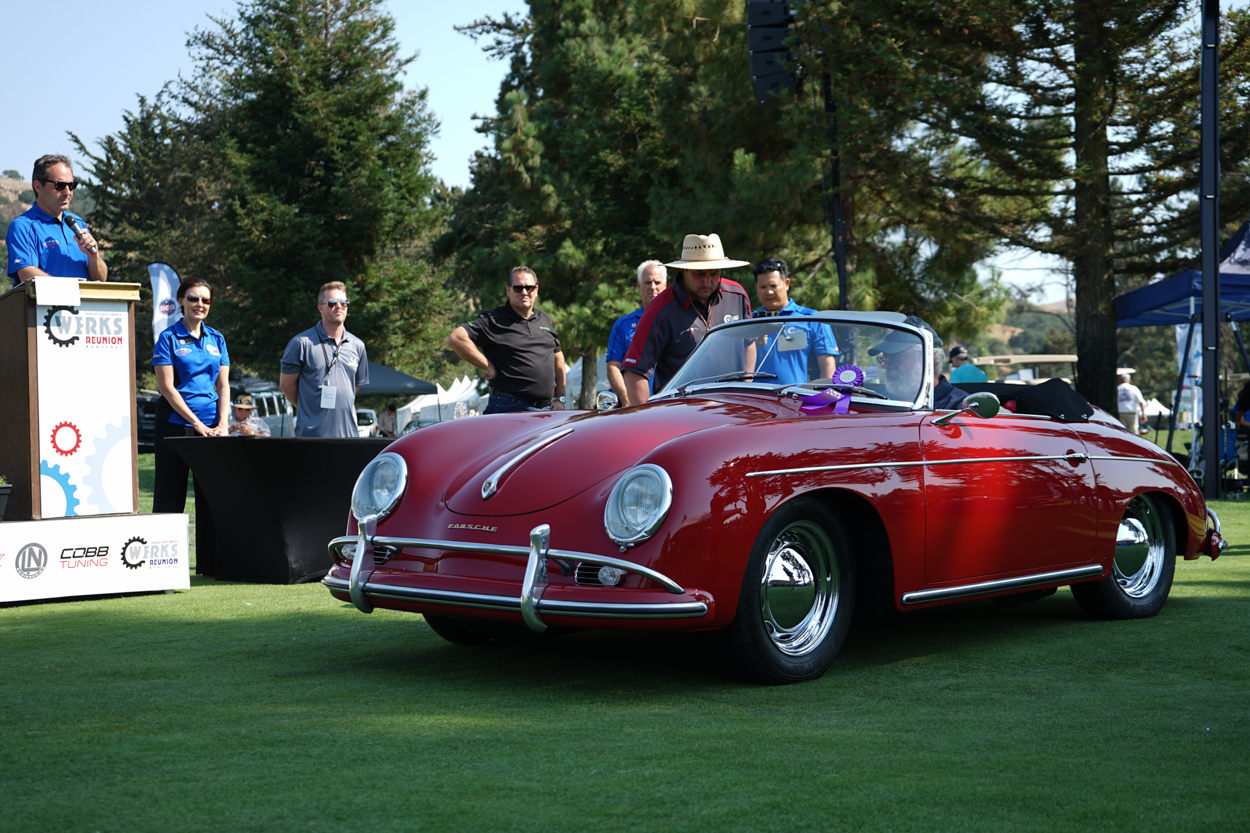 ---
Hollywood Wheels Auctions — Maria Cordell — 1993 911 RS America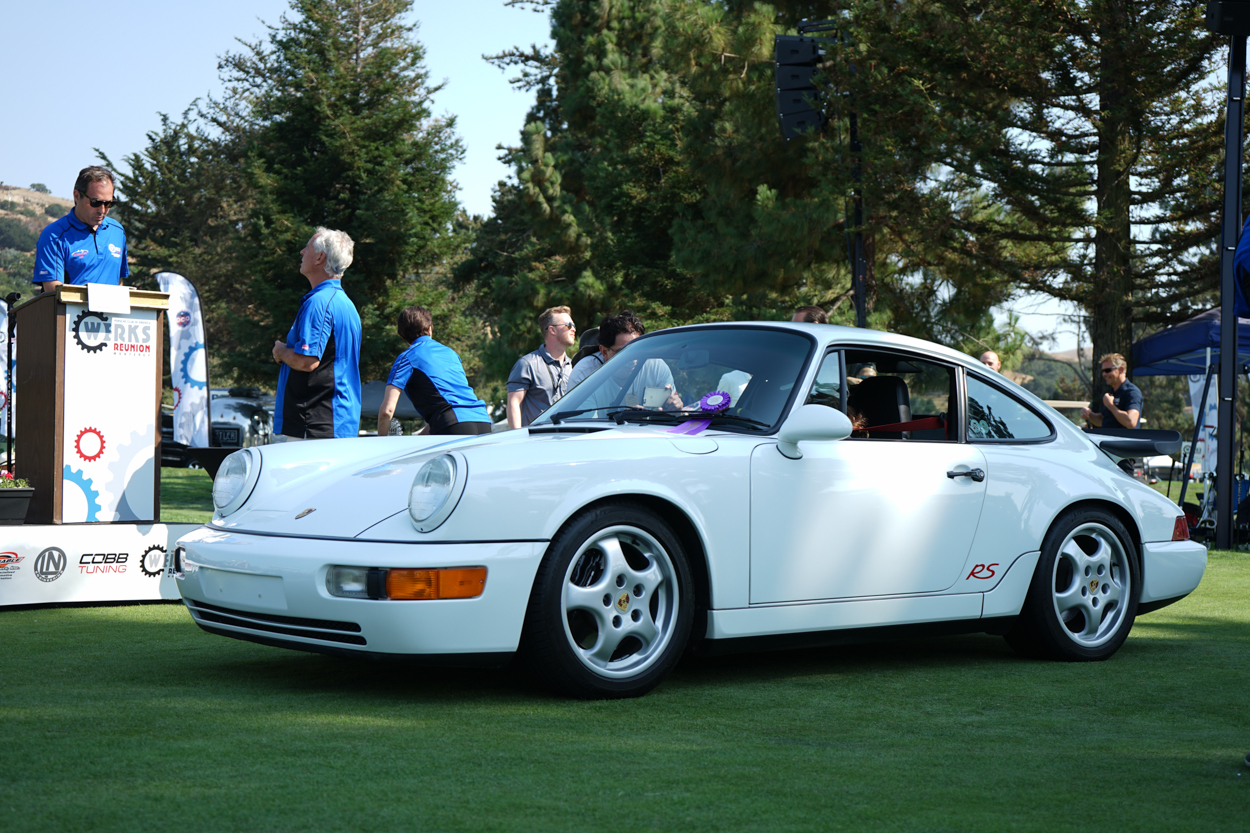 ---
Porsche Cars North America — Jim Edwards — 1977 934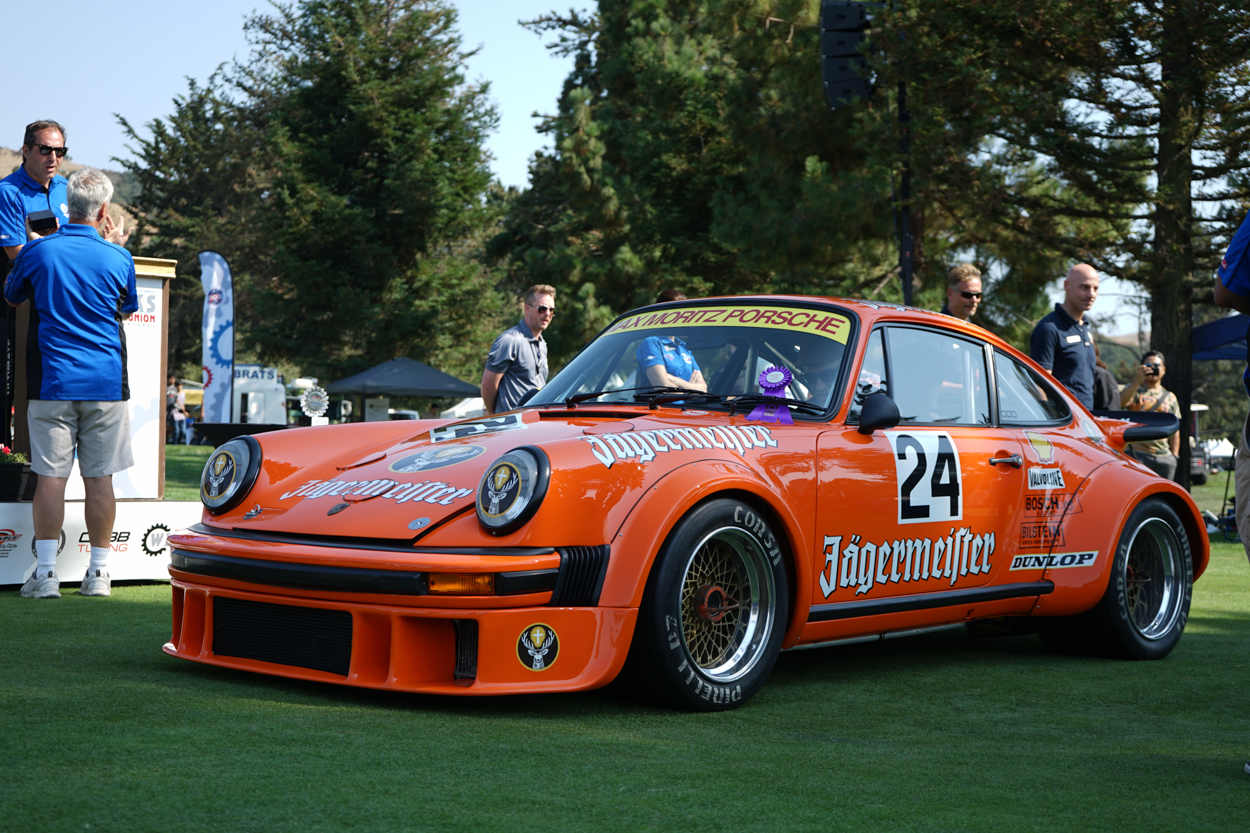 ---
Michelin — Marc Zurlinden — 1989 911 Carrera (backdated and hot-rodded)