Book Review: Porsche by Mailander
Tuesday, September 5, 2017
Title: Porsche by Mailander
Publisher: Dalton Watson Fine Books
Author: Karl Ludvigsen
Format: Hardcover with Slipcase, 264 pages
Where to Buy: Dalton Watson Fine Book
How Much: $150
Article by Benjamin Shahrabani
Images by Rudolfo Mailander / courtesy Dalton Watson Fine Books
On June 8, 1948, a hand-built aluminum prototype labeled "No. 1" emerged from a workshop in Gmünd, Austria, and became the first vehicle to bear the Porsche nameplate. This first Porsche sported a mid-mounted, 40-horsepower Volkswagen engine, as well as other parts sourced from wherever the nascent car company could acquire them. Against the odds, a distributor ordered five cars, and just one month after that, a 356 would win its first race. The die was cast, and anything was possible — even building your own car company.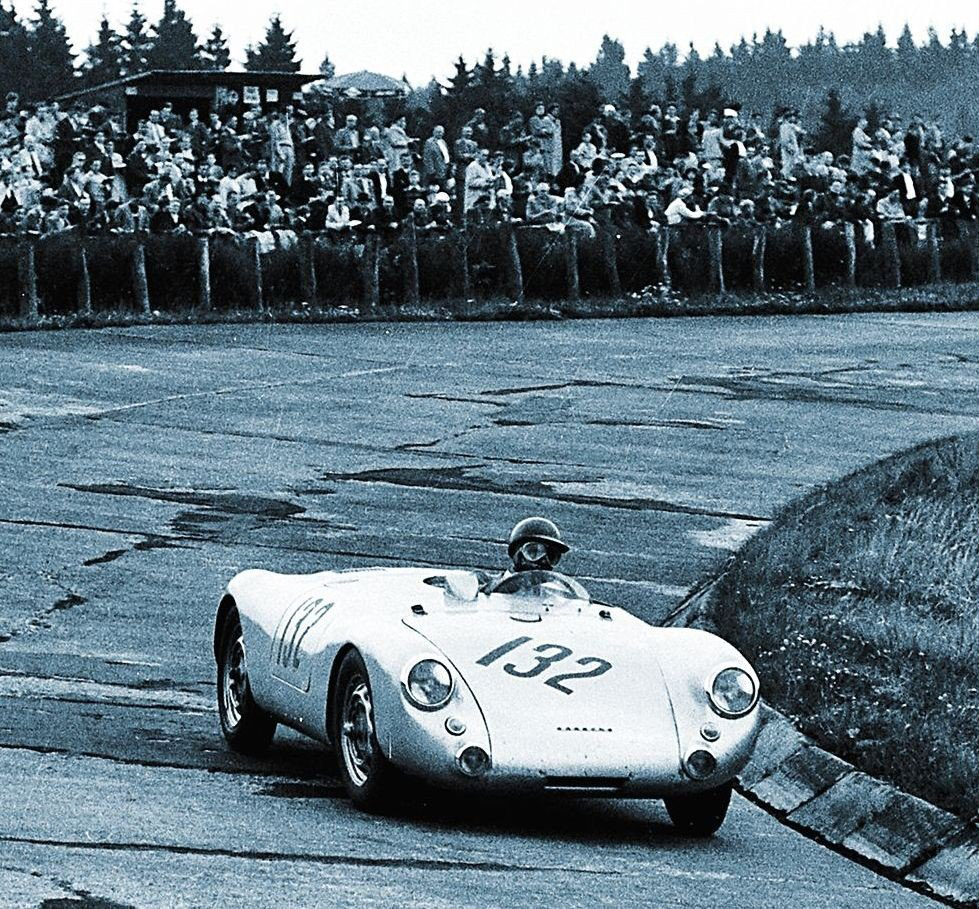 Documenting a portion of this formative time of the marque was Italian photographer Rudolfo Mailander whose career lasted just six short years from 1950-1955. A contributor to magazines such as Auto Motor und Sport, Automobil Revue, Auto Speed & Sport, and Automobile Year, Mailander would more than occasionally travel between races by night to cover the next day's event. Although Mailander would hang up his camera professionally in 1955, trading the life of a photojournalist for the security of a corporate job in the automobile industry, he would also forge a longterm friendship with future Porsche expert, automobile historian, and author Karl Ludvigsen, who would purchase the entirety of Mailander's photo archives in the 1970s.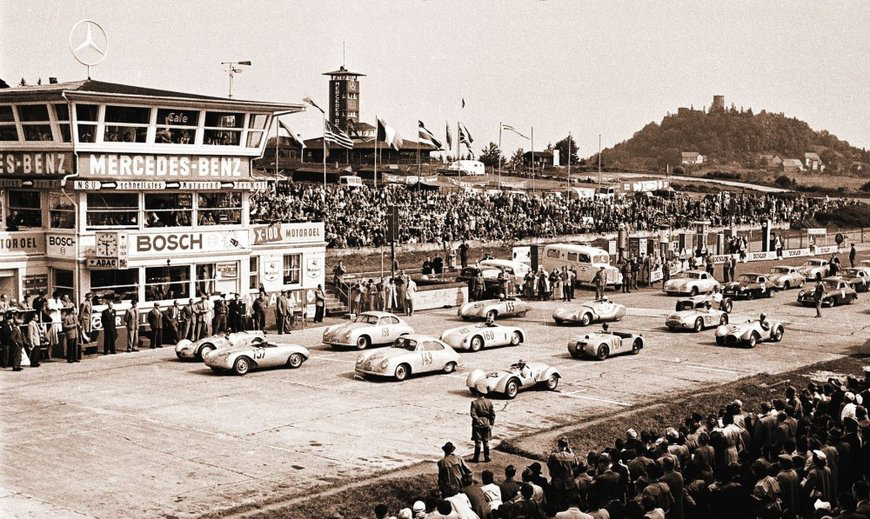 Written and annotated by Ludvigsen, Porsche by Mailander is a beautifully produced, large format 264-page slipcased tome containing over 300 black and white photographs taken by Mailander of what would become one of the world's most iconic sports car manufacturers. Each year is covered chronologically with its own chapter and a few pages of text written by Ludvigsen describing events and reminisces by Mailander. Crisp, well-reproduced, and annotated photographs depict the factory, Ferry Porsche, and his engineers, while racing action at Le Mans, the Mille Miglia, Monte Carlo (and many others) with Porsche 356s and 550 Spyders piloted by the likes of drivers Stirling Moss, Hans Hermann, and Richard von Frankenberg are often laid often out often in expansive two-page spreads.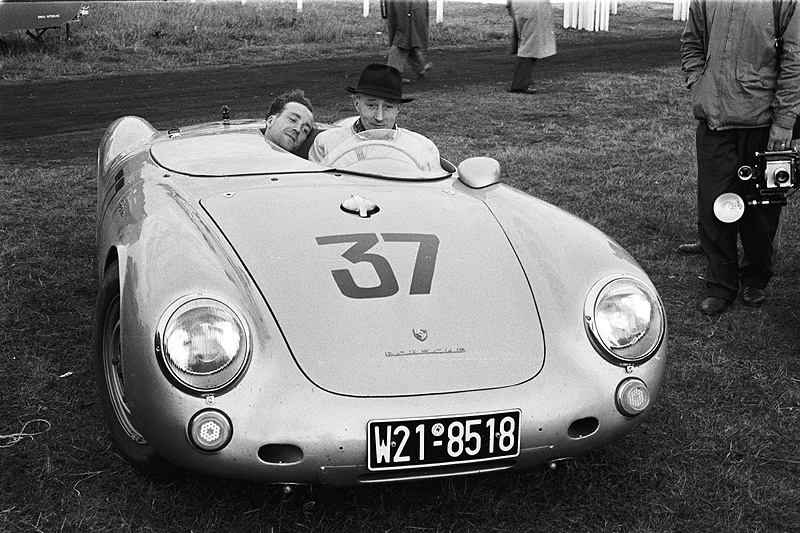 The book ends all too soon in 1955 – Mailander accepted a job with the Daimler Benz Press Office – but anyone with an interest in photography and early Porsche history will find the photos in this book impossible to resist.