Porsche announces 911 GT3 Touring Package before Frankfurt Motor Show debut
Monday, September 11, 2017
Photos courtesy Porsche
Today Porsche announced the Touring Package for the 911 GT3, which exclusively pairs a six-speed manual transmission and an incognito Carrera-style retractable rear spoiler — think 911R — to the track-focused sports car. The GT3 Touring Pack will officially debut at the Frankfurt International Motor Show tomorrow, September 12.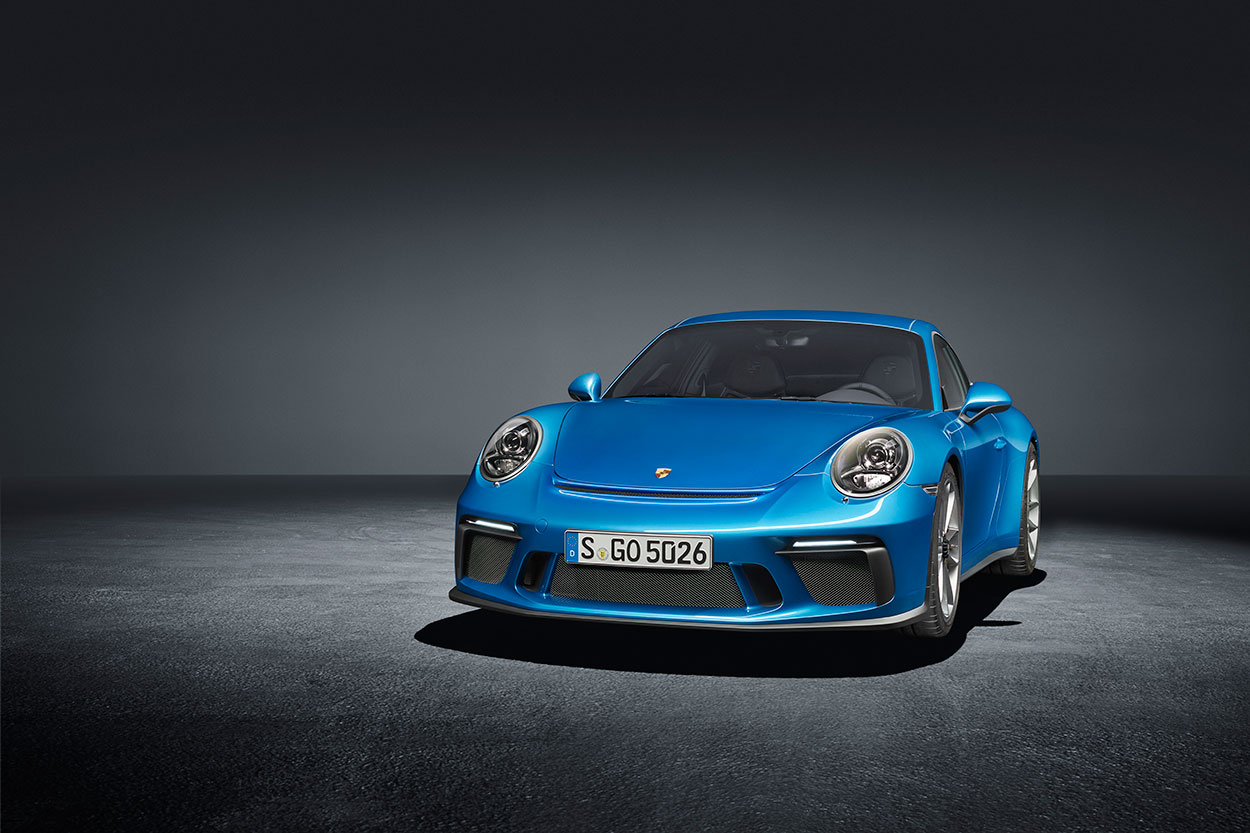 The first 991-generation GT3 and GT3 RS were available only with a seven-speed PDK automatic transmission, and enthusiasts made it known they wanted to row their own gears in Porsche's top naturally aspirated 911s. Adding insult to injury, the 911R was limited to 991 units, so chances are most people missed out on the chance to own the best, modern Porsche with a manual.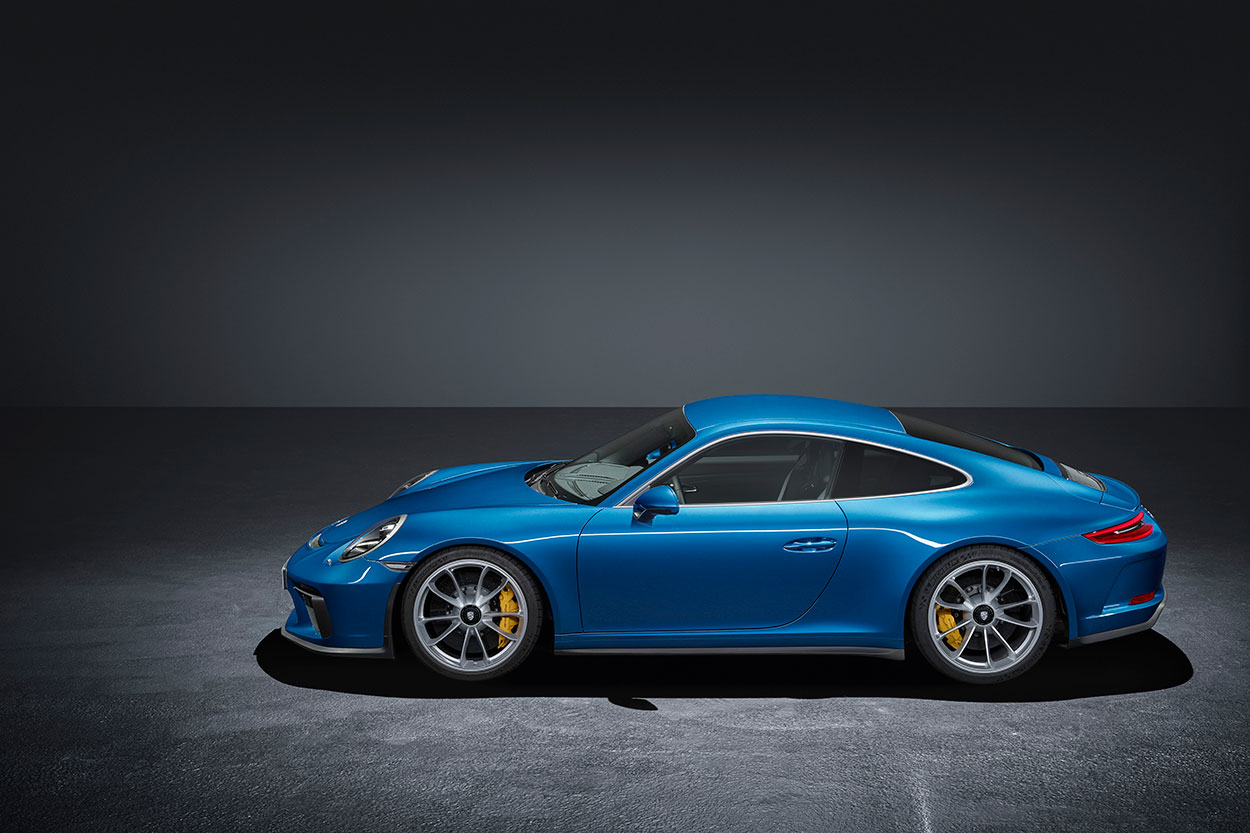 Fast-forward to March 2017, and the facelifted 991.2 GT3 will be offered with a six-speed manual alongside the seven-speed PDK. The Touring Pack is pretty much the same car, but with a bespoke, retractable rear spoiler that's similar to the Carrera's but has a unique mesh grille treatment and a Gurney flap along the back edge. Turn signals and taillights are not tinted like they are on the standard GT3.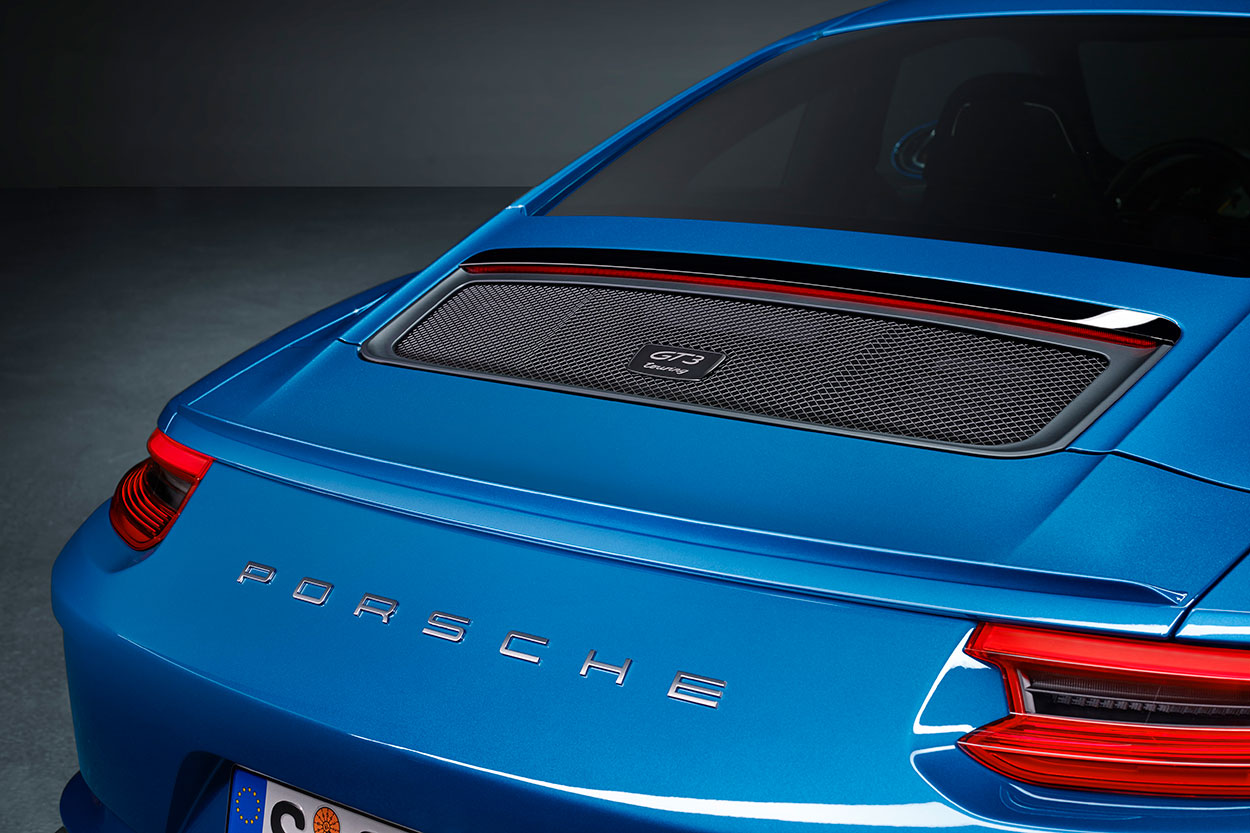 The flat six remains unchanged, a 4.0-liter unit with 500 horsepower and 339 pound-feet of torque. Zero to 60 miles per hour takes the same 3.8 seconds as the manual GT3 without the Touring Pack, though the top speed of 196 mph is 2 mph lower.
The interior will be furnished in leather instead of Alcantara — though some, but not all, of the GT3's Alcantara trim pieces will be available as options.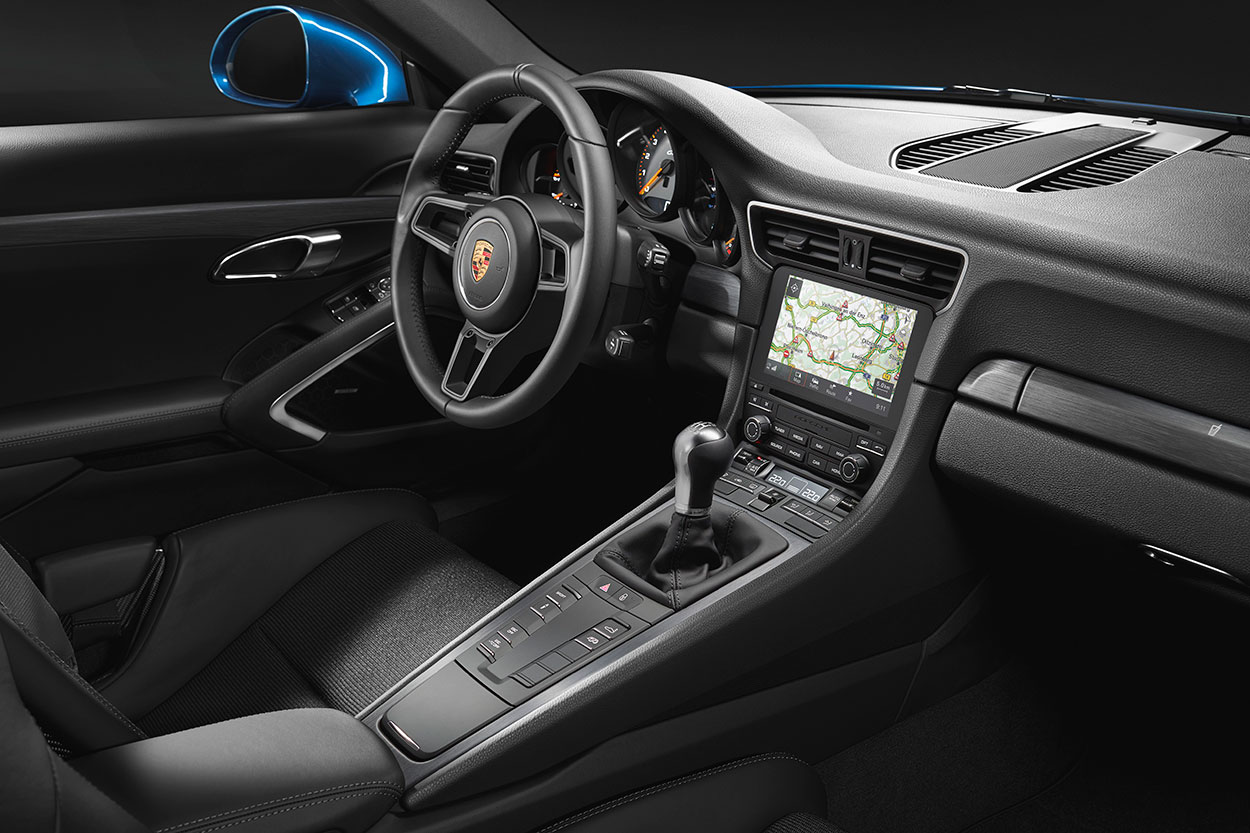 The center-lock wheels are 20 inches in diameter and measure 9 inches wide up front and 12 inches at the rear, wrapped in 245- and 305-millimeter rubber, respectively.
Helping stability in the corners, rear axle steering remains standard along with a locking rear differential and brake-based torque vectoring. For those who want to take the decidedly less track-oriented GT3 to the track, the Porsche Track Precision app is standard as well.
The 911 GT3 Touring is available now at a  cost of $143,600, not including the $1,050 destination fee.