Mart Fresh: Stock 944 Turbo or 911 Carrera, or Outlaw 356C?
Photos by the sellers
A popular PCA member benefit is The Mart, the club's classifieds section online and in each issue of Porsche Panorama. Mart Fresh is a bi-weekly column in which PCA media staff pick what they think are the "freshest" Porsches currently available, and then attempt to explain their reasoning. Only PCA members and Test Drive program participants have access to seller contact information. Always invest in a pre-purchase inspection for any Porsche you may consider, as seller descriptions and pictures don't always tell the full story.
---
1987 Porsche 911 Carrera Targa - $39,500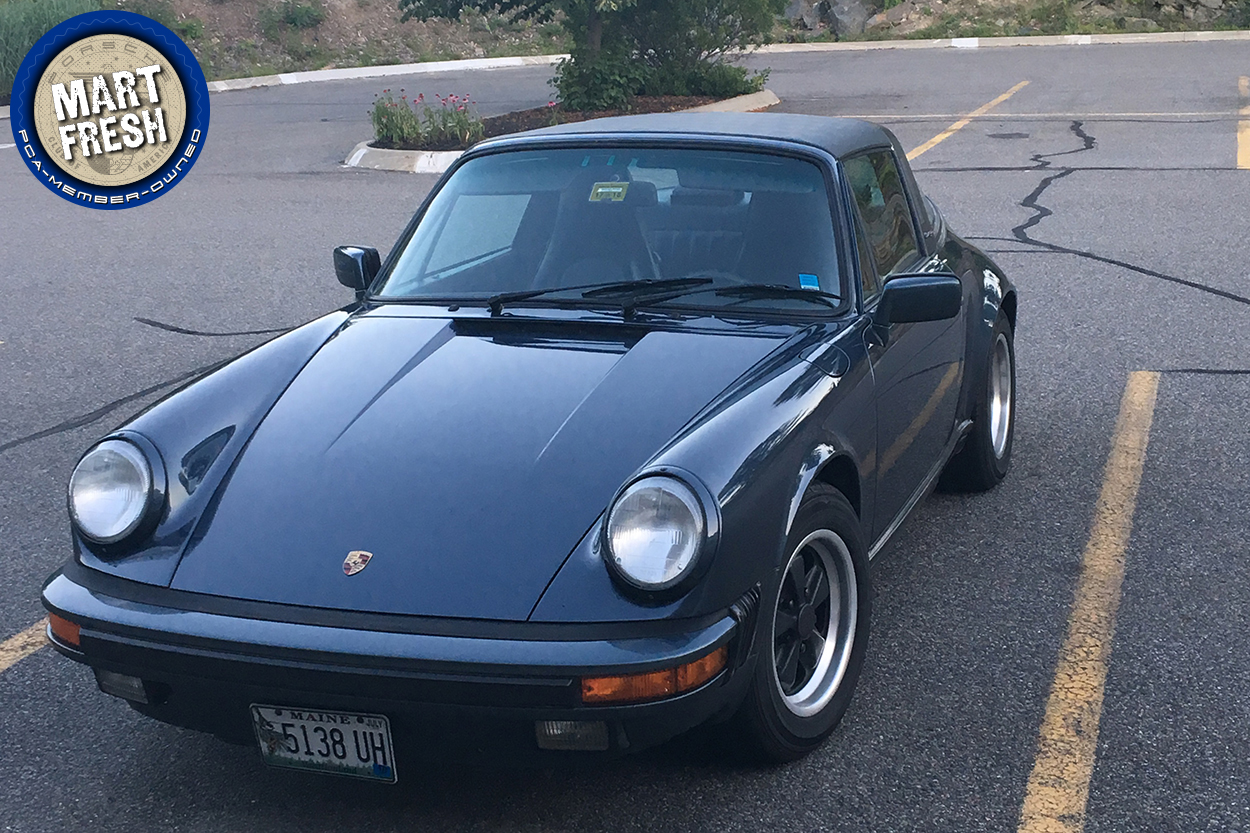 I'm one of those people who hold no real preference when it comes to air-cooled 911 styling. For the right price, I can be swayed to early long-hoods or the latest 993s or anything in between. Of course, each generation has strengths and weaknesses, but they all offer a thrilling driving experience. My criteria, in order and somewhat dependent on price, would be condition, drivetrain, body style, and, finally, mileage. This '87 Targa checks most of the boxes for me: seemingly well-cared-for, G50 manual transmission (as opposed to the earlier 915s), blue (favorite color), Targa (I'll take one over a cabriolet), and fairly low mileage — just over 100,000. And the price for this Maine-based car that spent most of its life in Texas? A hair under $40,000, which is about spot on for a nice G50 Carrera. – Damon Lowney, Digital Media Coordinator, Porsche Club of America
Click here for PDF archival copy of ad
---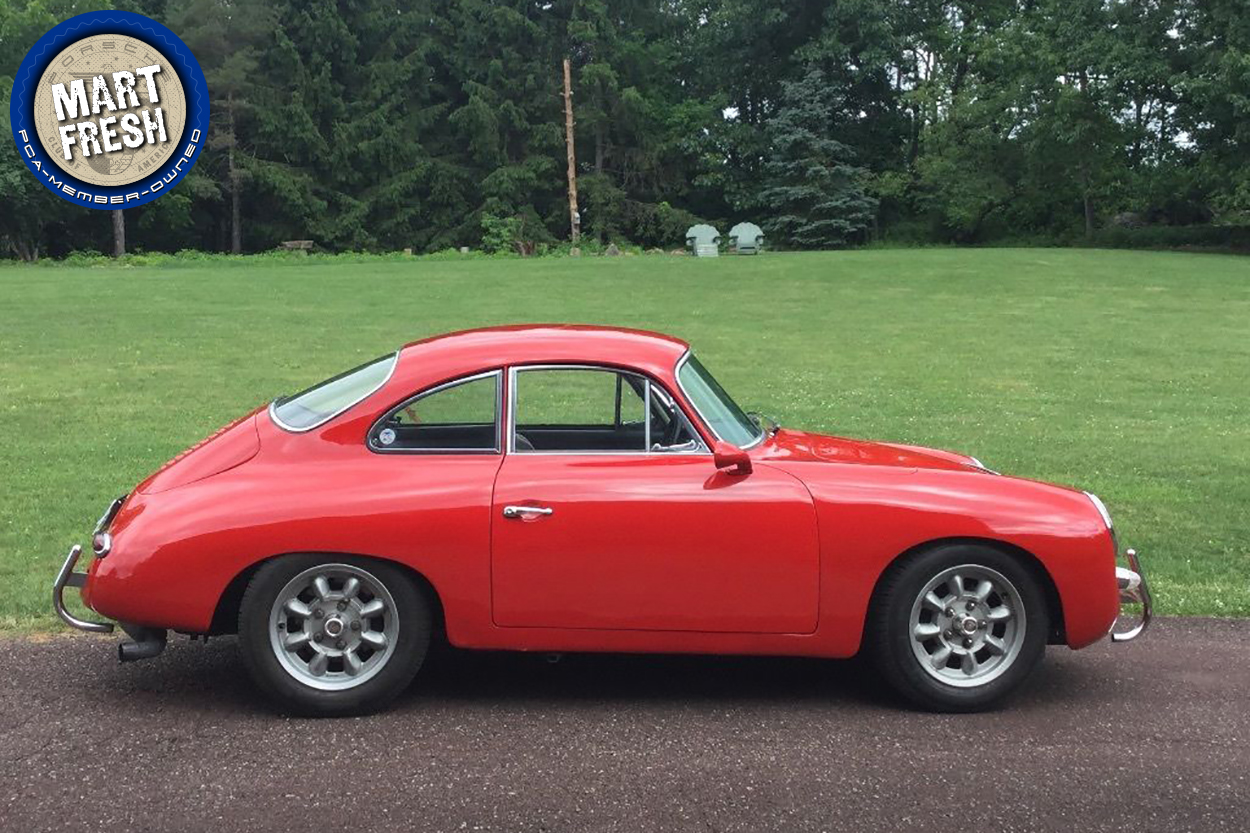 I've never owned a 356 and I want one someday. Preferably a C coupe with disc brakes. Just when I abandoned all hope of ever seeing a not-horrible one priced at under $50,000, this pops up. The whole outlaw thing really doesn't bug me, and the Minilite-style wheels look fine to my eye as does the louvered engine lid. It looks like the original bits (including bumpers) are included too. Quibbles? I'd have preferred it in the original Dolphin Gray to match the dash. Also, not much mention is made of the condition of the body and pans. Photos are limited too, so it's impossible to assess the panel gaps, although from what I can see, the doors don't fit too proud of the body and the trunk lid gaps seem reasonable. So, as a buyer, I'd want to know more, but a sub-fifty grand 356C is certainly worth looking into. – Rob Sass, Editor in Chief and Director of Content, Porsche Panorama and PCA.org
Click here for PDF archival copy of ad
---
1986 Porsche 944 Turbo - $13,500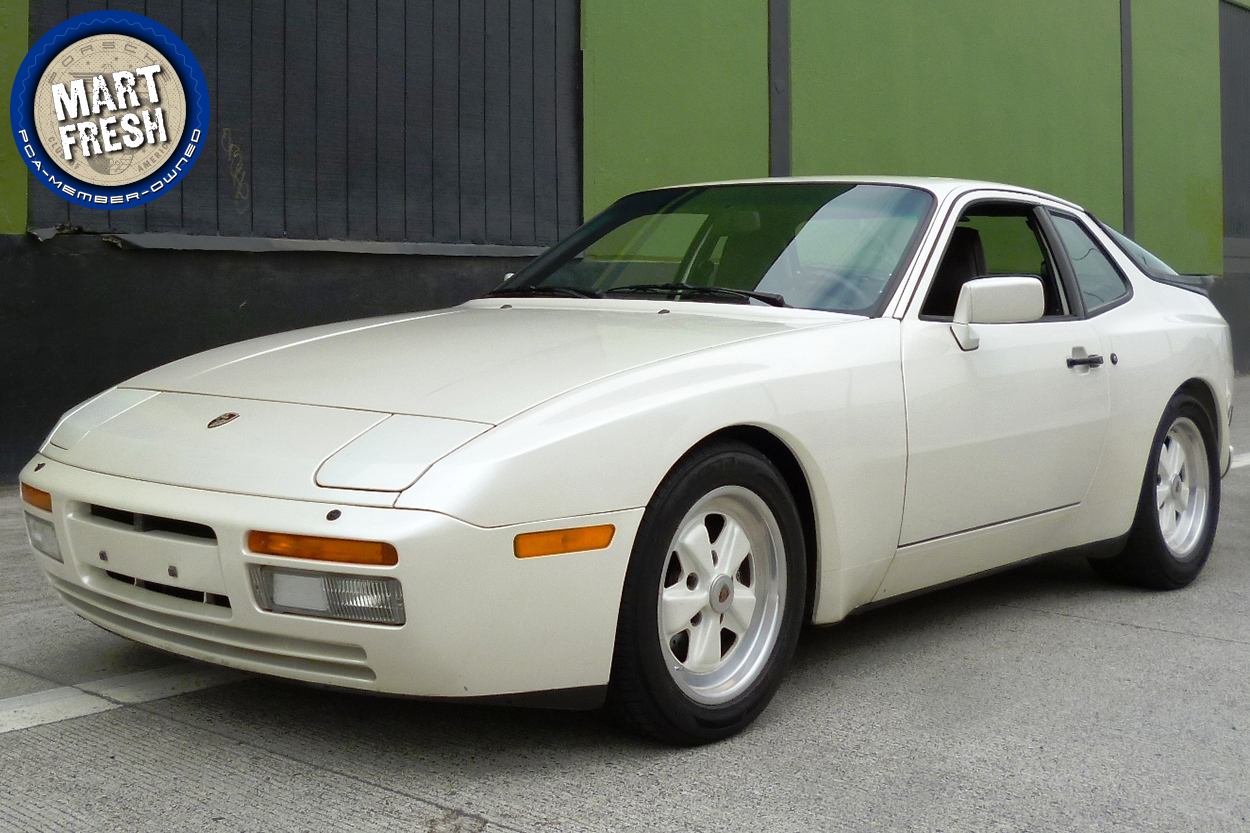 Those who know me might say that my heart is stuck in the '80s. Nothing says '80s more than a pearl white car with matching wheels. This looks to be a fine specimen of 944 Turbo. If you read the July 2017 Porsche Panorama, you know how darn good these cars are. The pictures illustrate that this car has been loved and comes with a manual transmission, a warranty book, a tool kit, a space-saver spare, and all records, etc. If you're serious about buying, the owner has a more detailed description and over 100 pictures available — always a good sign. Another plus is that it has been a West Coast car, starting in California and now in Oregon, meaning it likely hasn't seen much snow, if any at all. This certainly is an affordable, unique, and appreciating classic Porsche with performance to boot. As always, a thorough pre-purchase inspection is key. That said, what else could you buy for $13,500 that's this nice? – Vu Nguyen, Executive Director, Porsche Club of America