Aircraft meets air-cooled: Concours at the Museum of Flying and the story of 911R #001
Tuesday, September 19, 2017
Article and photos by Lisa Linke
Concours d'Elegance, the French phrase for "contest of elegance," is a type of car show you've probably heard of, if not experienced. Think Pebble Beach or Amelia Island, where the rarest, most valuable cars in existence gather to be judged by experts on the hunt for dust, modifications, and missing parts — anything that isn't original. Well, the Los Angeles Region of PCA has a concours of its own, and while it may be lower key than the aforementioned concours, last Sunday event had no shortage of classic Porsches, including one of the most significant Porsches ever.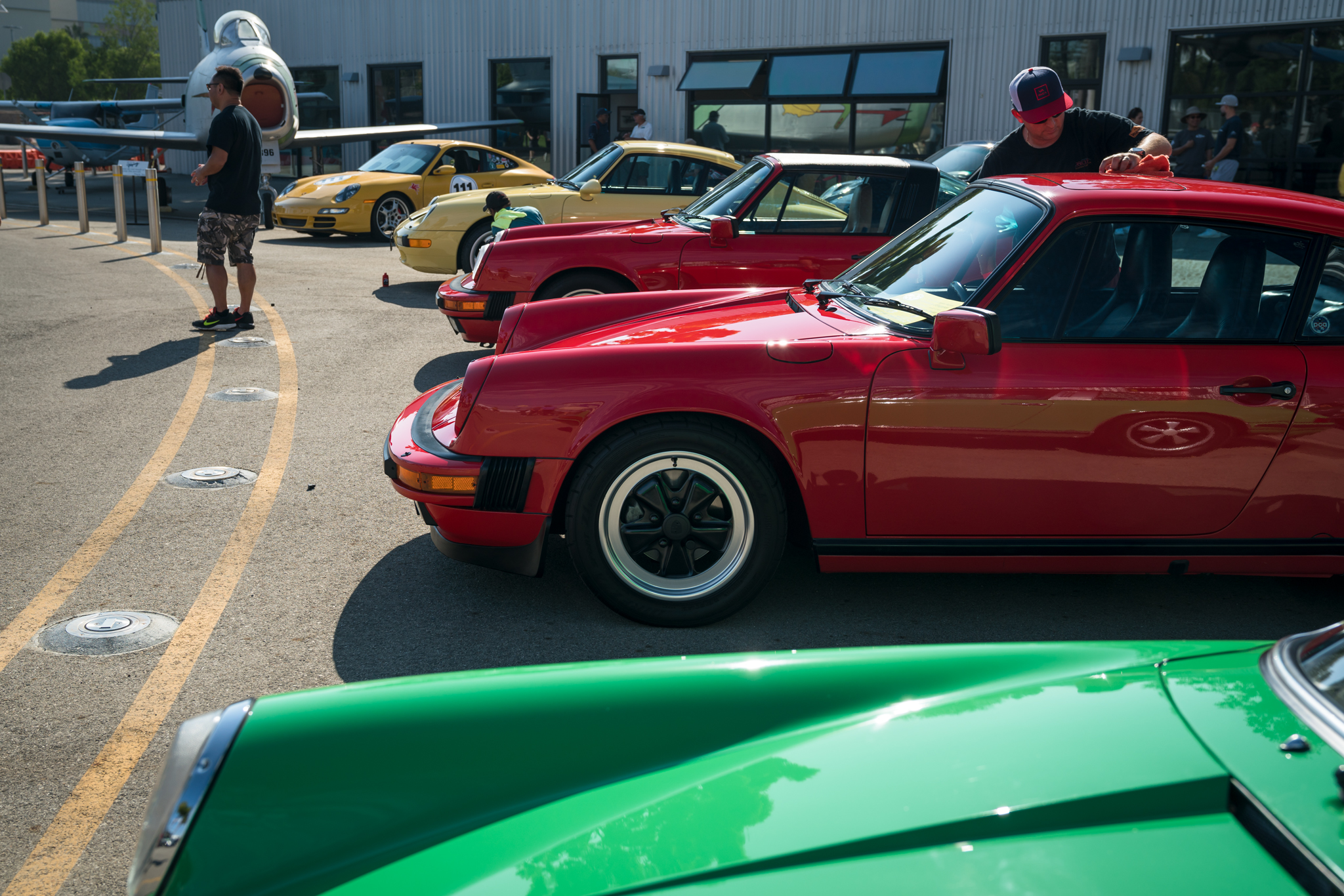 Last Sunday, the 56th Concours d'Elegance presented by the Porsche Club of America Los Angeles Region took place in Santa Monica, at a location that couldn't be any more suitable for an event of this kind, the Museum of Flying. Amongst numerous airplanes from different periods of time on display, the competitors and their Porsches were eagerly awaiting the judges while eliminating the last dust marks on their marvelous vehicles. This was the 5th LA Region concours hosted at the museum, which opened its doors in 1979 and was relocated in 2008 to its current location on the south side of the Santa Monica Municipal Airport.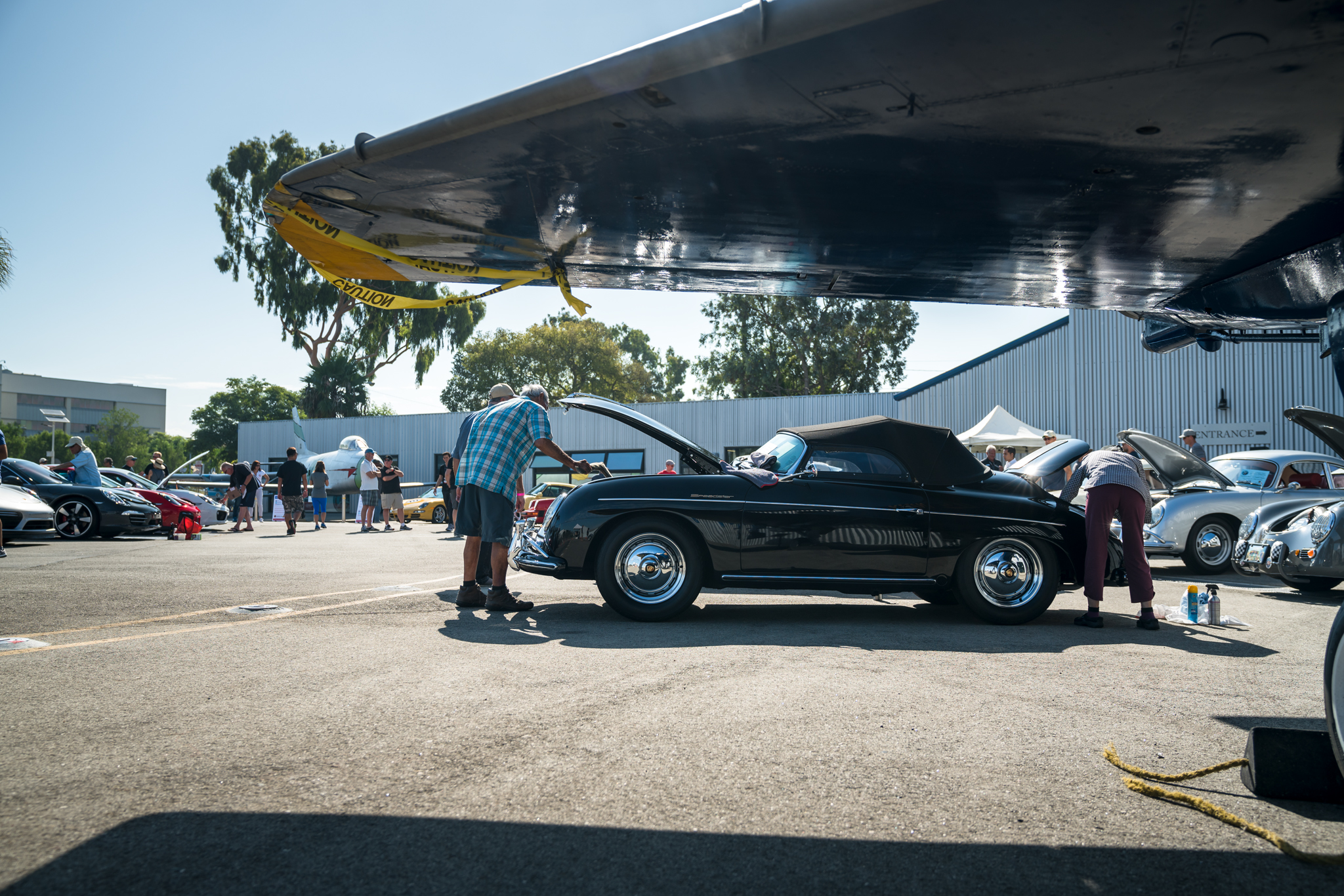 The indoor/outdoor venue was the perfect place for Porsche enthusiasts to spend their Sunday, and everyone who received the invitation knew that there was a very special vehicle present that would be publicly unveiled for the first time. Early in the morning you could already find different Porsches lined up perfectly and ready to be admired (and judged).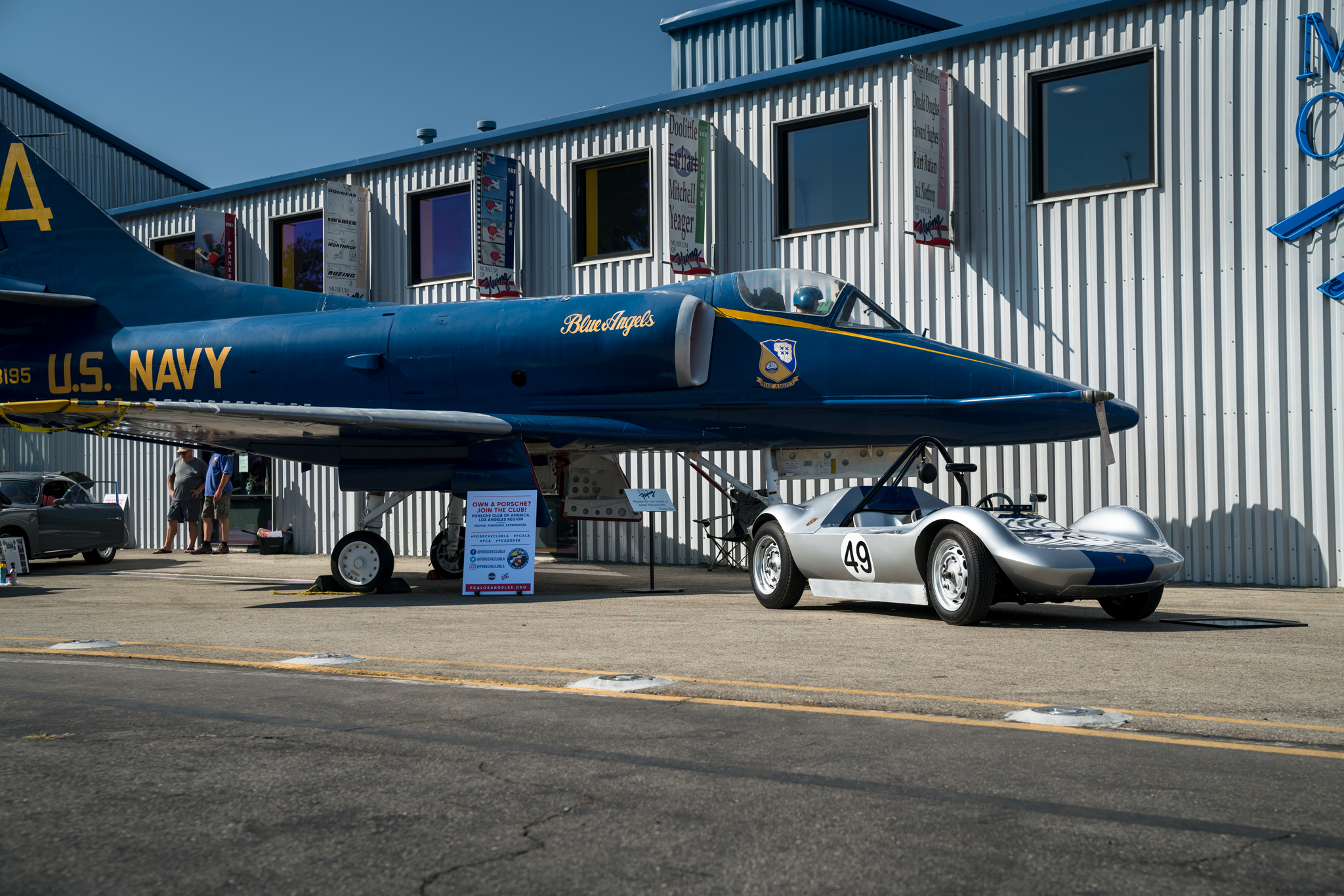 At 10 AM, the crowd headed into the museum to witness the unveiling of an old but newly restored Porsche, still hidden under its cover. It was a 1967 911R, which was the brainchild of former Porsche engineering head Ferdinand Piëch. It was, and remains, the lightest 911 ever built, and at the time, it also was the most powerful with a flat six almost entirely based on the Type 906 Carrera 6 race car's engine, serving up 210 horsepower. In its white and red livery and weighing only 1,764 pounds — more than 400 pounds lighter than the regular 911 — this vehicle was the first of 20 production cars ever built. Representing the racing colors of Switzerland, the Porsche was entirely restored and brought back to its original state over the course of several years. Spectators applauded as the cover was pulled off next to its younger sibling, a 2017 911R dressed in white with green stripes.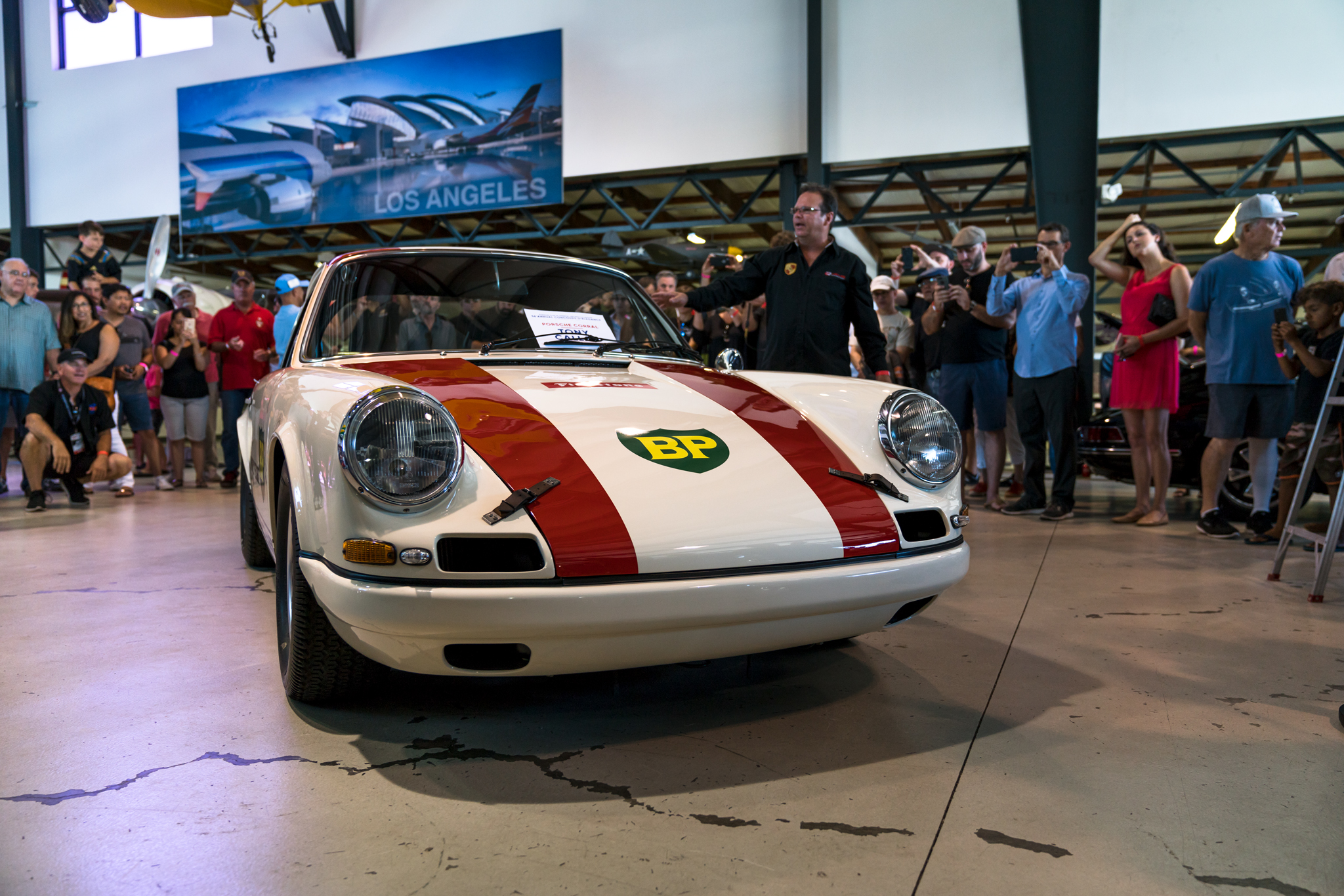 The 911R wasn't the only unique vehicle the visitors were able to examine. There was something for everyone to gaze at, be it the recent Porsche GT3 RS, numerous classic 911s, a perfectly restored 914-6, or a 959 supercar. You could even take a peek at comedian and writer Spike Feresten's Volkswagen Beetle police car that got put to good use on German roads back in the day.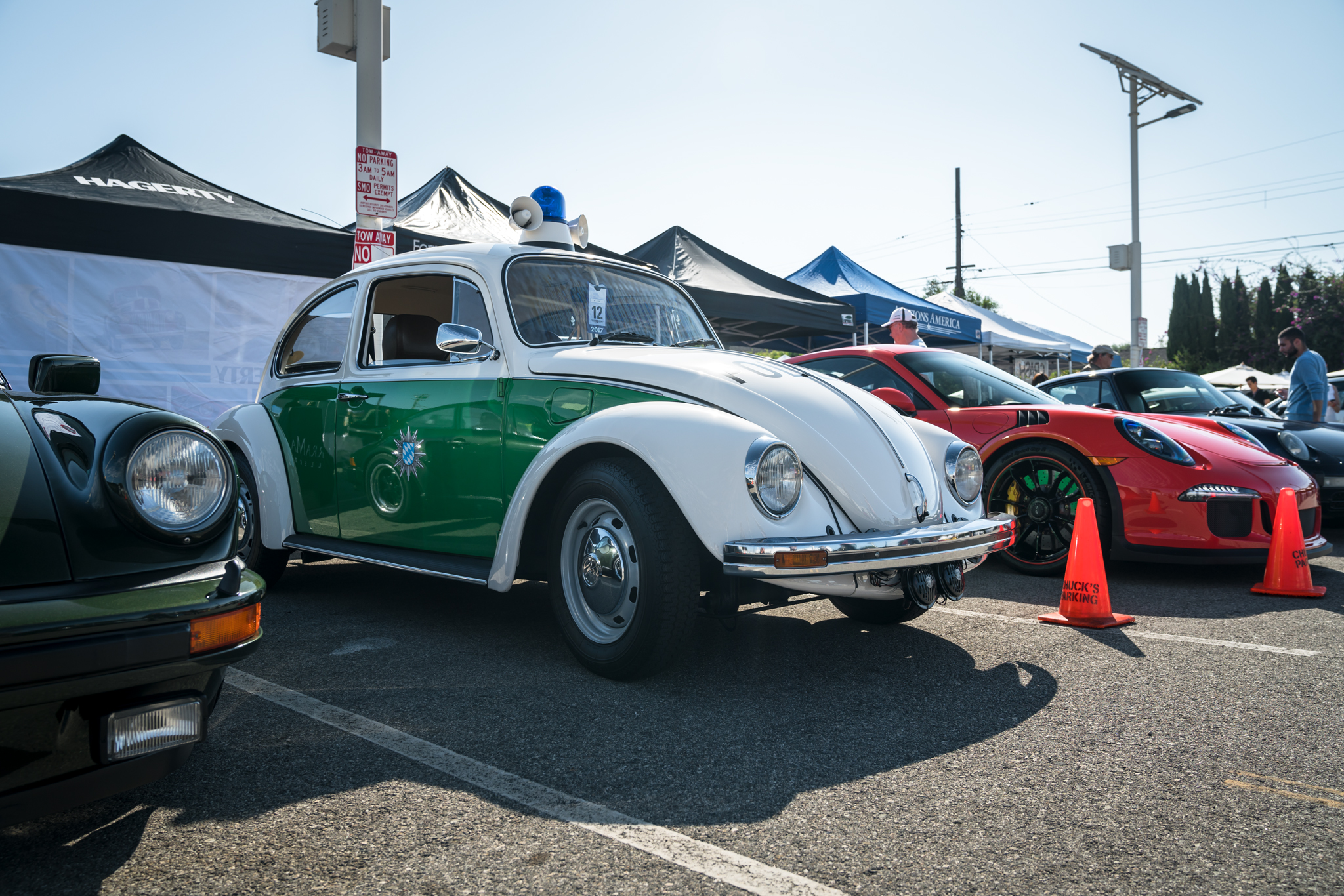 Alan Surgi, one of the concours participants, has been attending these meet ups for many years. Since 2013 he has owned a 1957 356A coupe, which has won several trophies, and it was obvious that Alan would be a contender in this event as well. Events like Concours d'Elegance are a good opportunity to find out more about the extraordinary vehicles on display, but also about their owners and their passion for Porsches.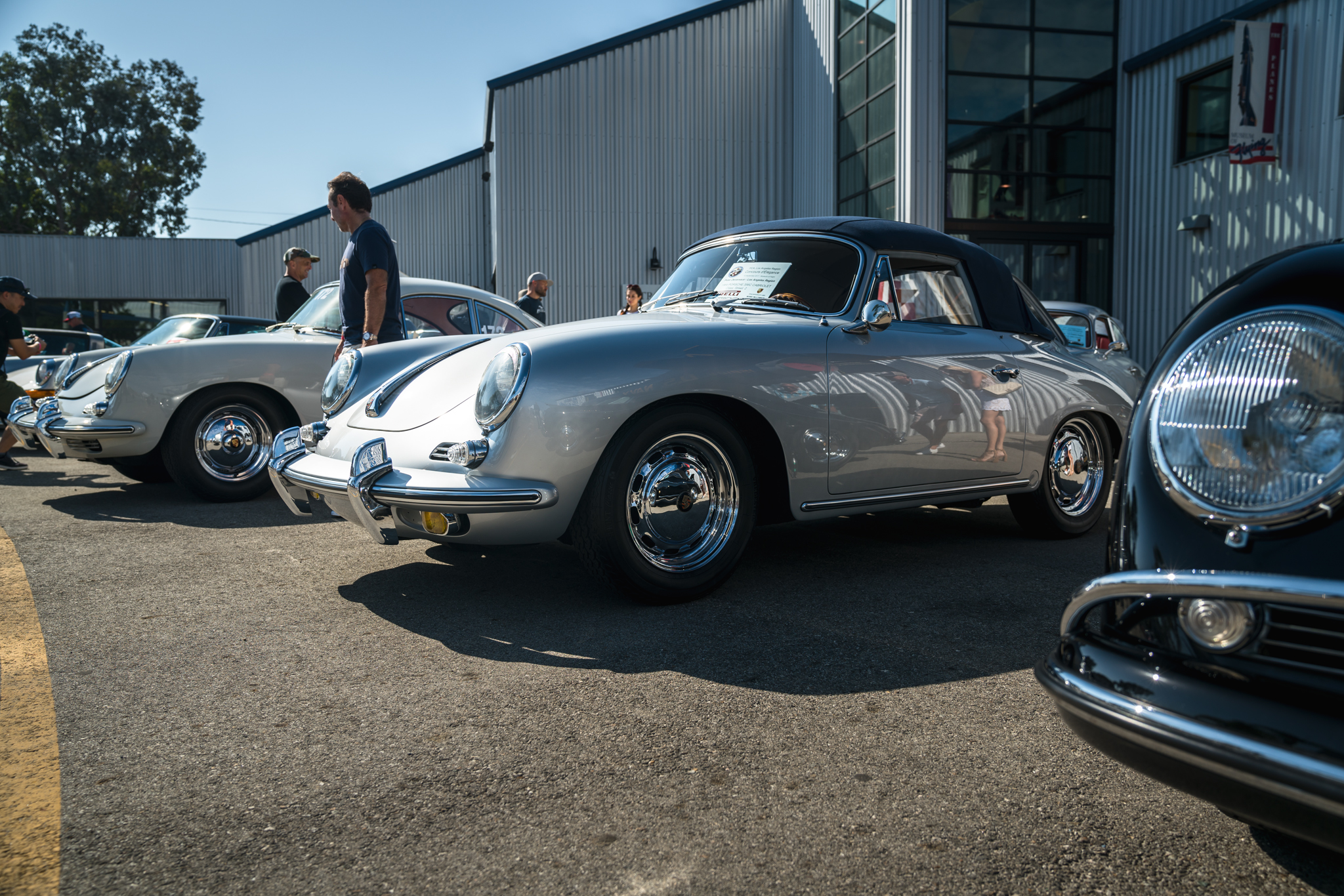 "It was a terrific event, mixing a very rich aviation history with our favorite German cars, seeing old friends as well as making new ones — a splendid Sunday in Southern California," Alan told me.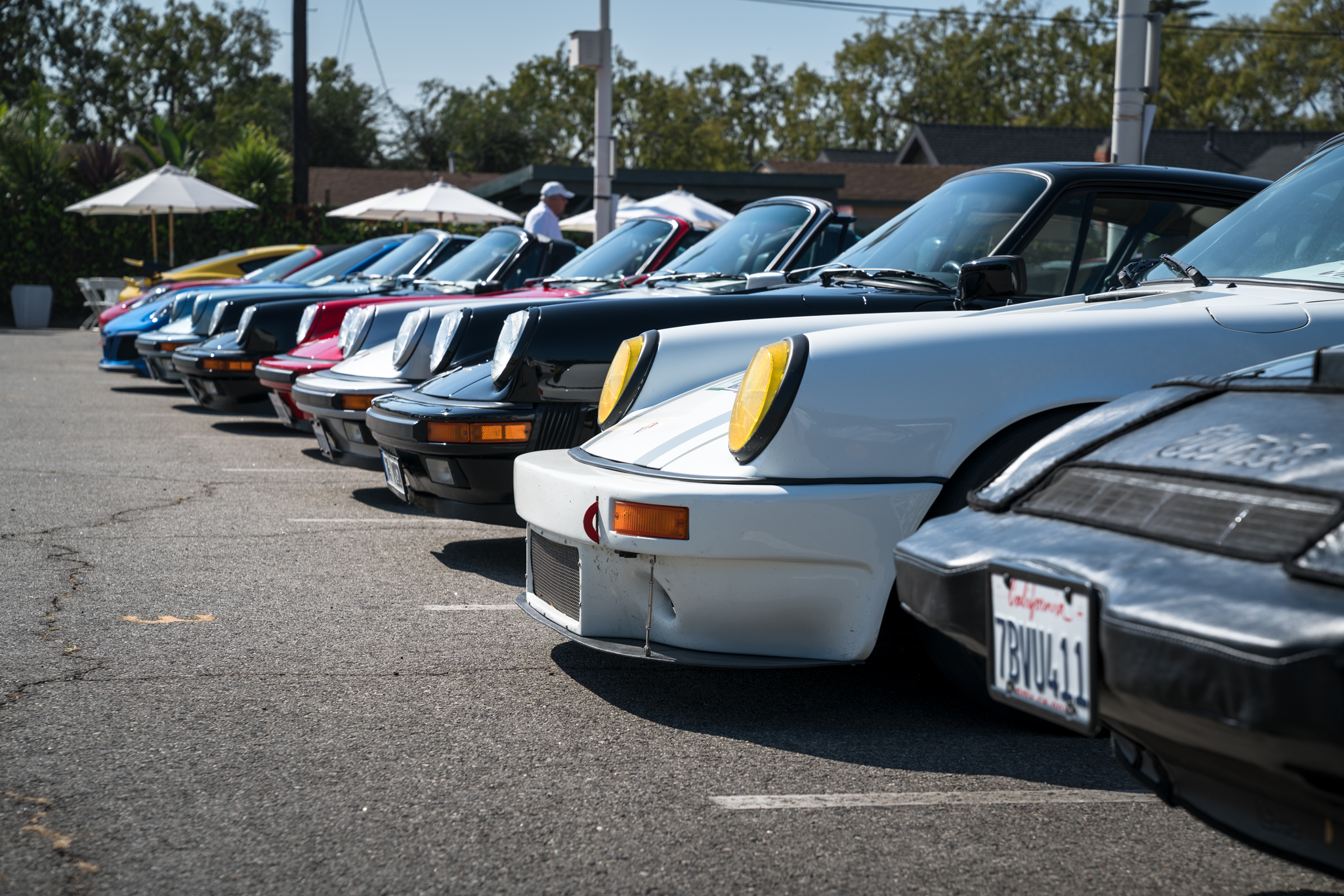 Another participant in this event was a Porsche 1988 959, Porsche's first supercar and truly one of it's kind. It was on another level back in the mid- to late-'80s, when it introduced technologies that had never been seen on a road car. With its Kevlar and fiberglass-reinforced plastic body finished in Grand Prix White, it was displayed inside the museum, where the attention paid to it was certain. Who knew that this was the first road car equipped with run-flat tires, tire pressure monitors, height-adjustable suspension operated from the cockpit, and sequential twin-turbochargers? Such are the details attendees discovered at the LA Region concours.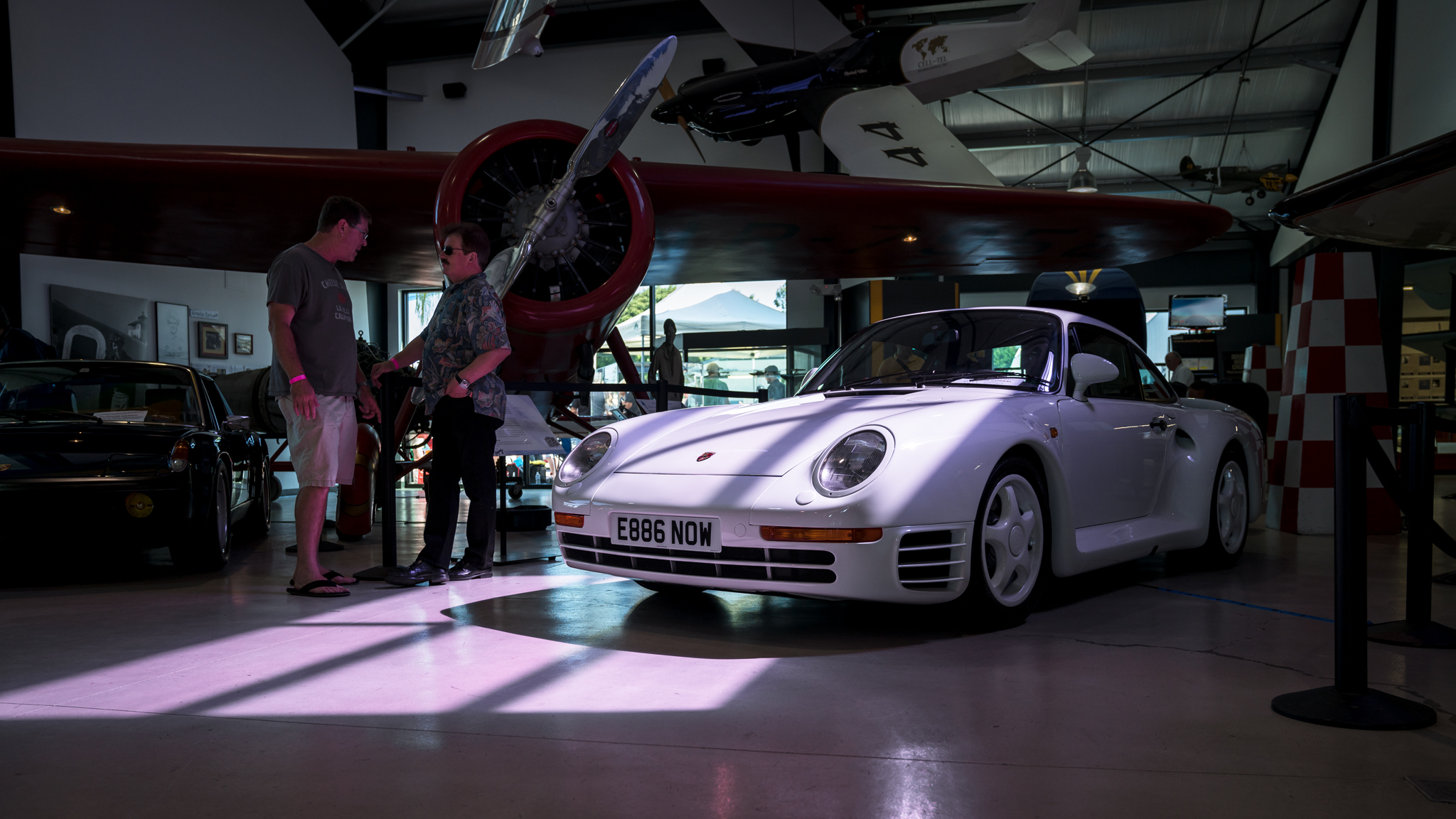 At around 2 PM, the judges crowned the concours winner, and the title Best of Show went to Pat and Betsy Wadman's silver 1973 Porche 911 Targa. 
This PCA event was something special, not only because of the remarkable vehicles presented at the museum, but also because of the numerous volunteers who helped to make this event run smoothly and enjoyable for everybody. With old and new PCA members, everyone involved can certainly look forward to the next LA Region Concours d'Elegance.
The story of 911R #001
By Damon Lowney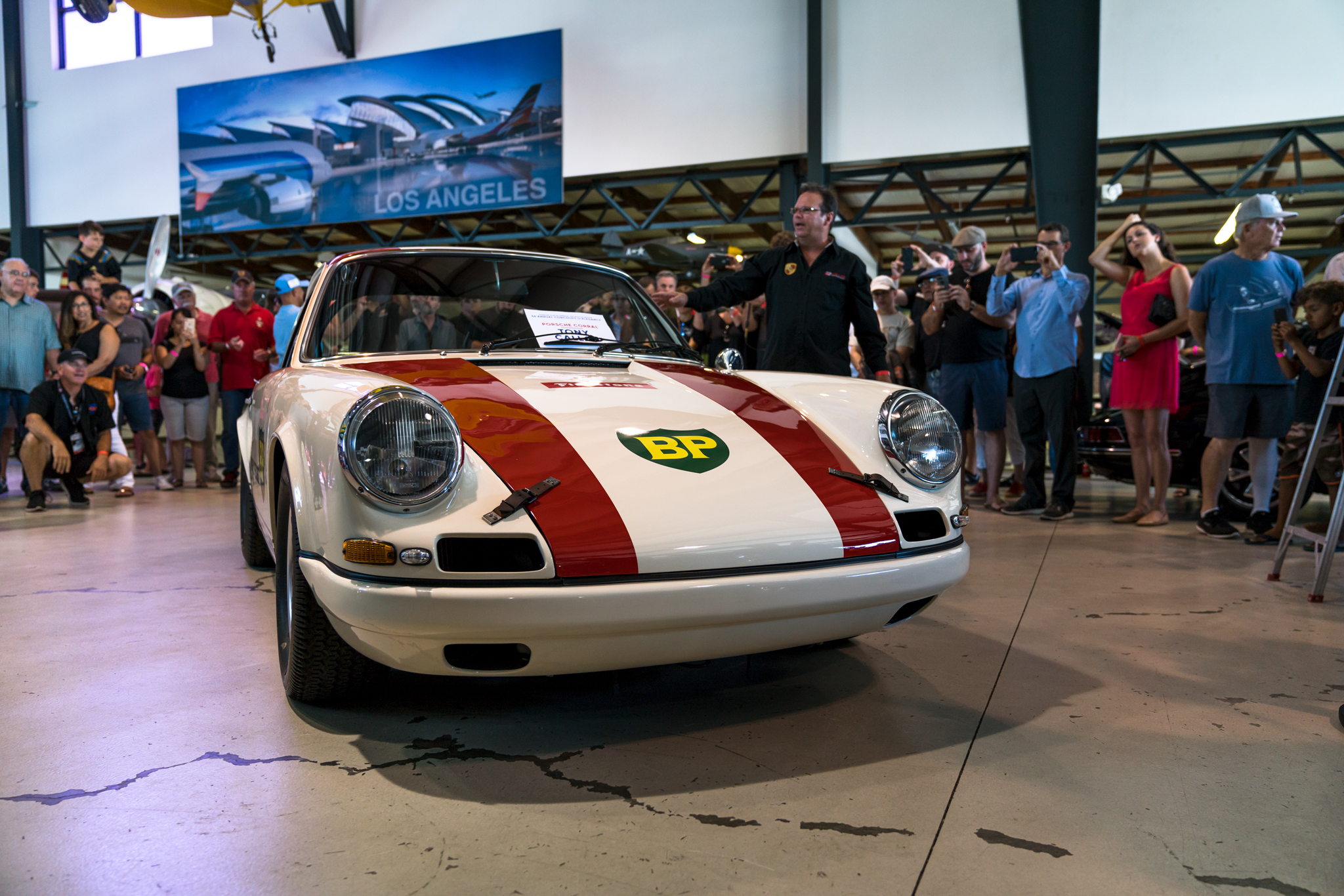 There's an intangible excitement about what ultra-special, ultra-rare cars you might see at a concours or car show — think of all the weird things you've never heard of that show up at Cars and Coffee. In the case of the LA Region's concours at the Museum of Flying this year, there happened to be two very special classics on hand, both of which played significant roles in Porsche's history.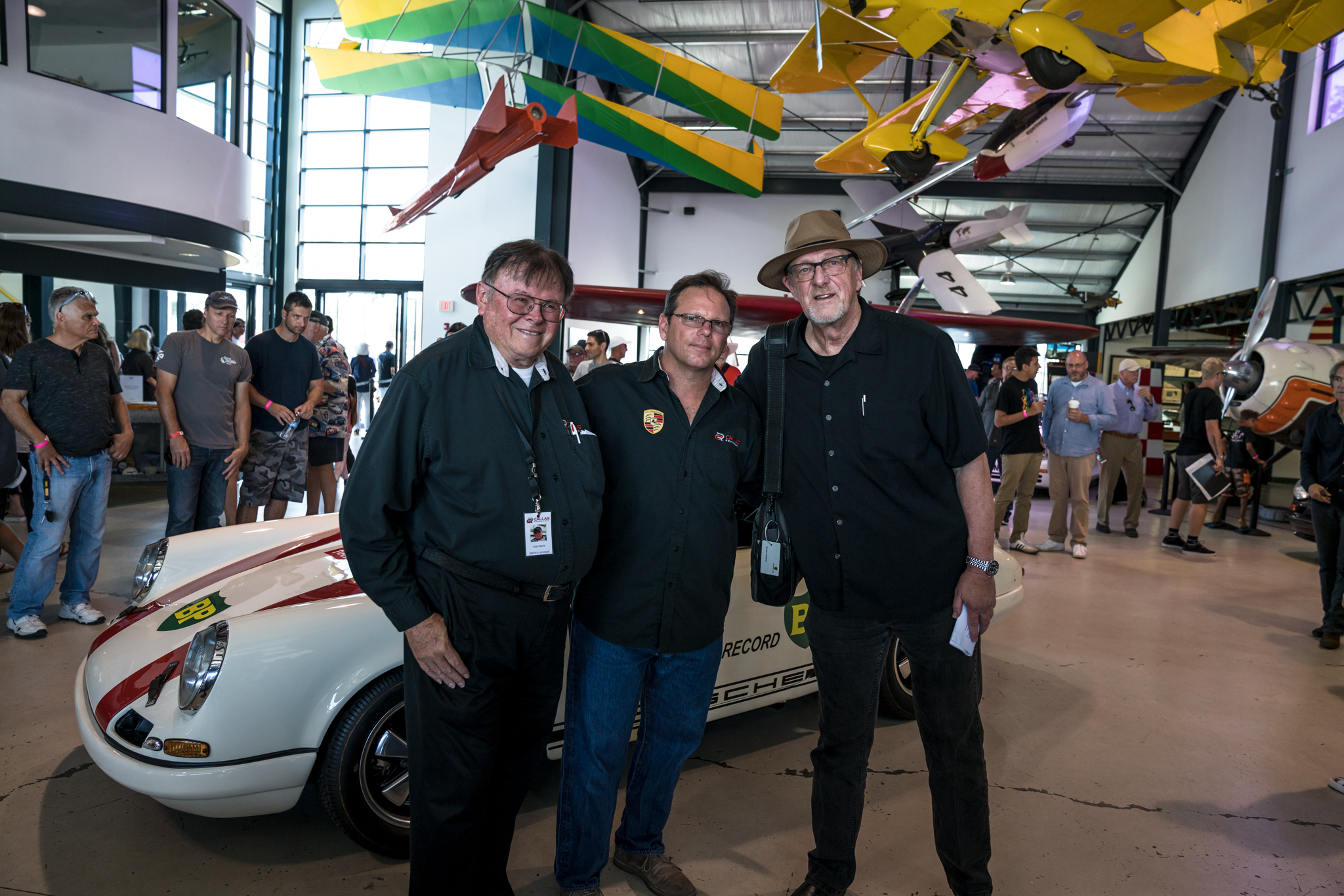 Above, from left: Tom Prine, Tony Callas, and Randy Leffingwell.
If, after reading the article above, you guessed original 911R and 959, you're right. In particular, a 911R — this one recently restored at Callas Rennsport — is something that's rarely seen outside of climate-controlled warehouses, likely surrounded by other valuable cars in large collections. But this is LA, the likeliest place you'll see cars like this, whether at car shows or even driving on the street.
Wanting to learn more about this 911R, the first of 20 production models that followed four prototypes, we spoke on the phone with Tony Callas, owner of Callas Rennsport, and his colleague Tom Prine. To say 911R #001 has significant history is an understatement.
"This particular R was involved in the record run [at Monza in 1967]," explained Prine of Porsche's attempt to topple several time, speed, and distance world records. The attempt took place at Monza's steeply banked oval over the course of six days, but plans went sour before any records were set. "Porsche started out in a 906 [Carrera 6]," a purpose-built prototype race car with a 210-horsepower flat six, "and it would have taken the records if it had survived."
"Any spare parts had to be carried in the car as it was doing the event," Prine continued. "As soon as they ran out of shock absorbers, they had to stop because the car could not proceed."
So Porsche sent a 911R, the very one on display at the LA Region concours two weekends ago. According to Excellence was Expected by Karl Ludvigsen, drivers Rico Steinemann, Jo Siffert, Dieter Spoerry, and Charles Vögele drove the R flat out over the course of four days, setting 11 time, speed, and distance records in the 2.0-liter class and five world records. The world records were achieved at 15,000 kilometers, 10,000 miles, 20,000 km, and 72 and 90 hours. The 911R's average speed at the end of 20,000 km was a hair over 130 miles per hour.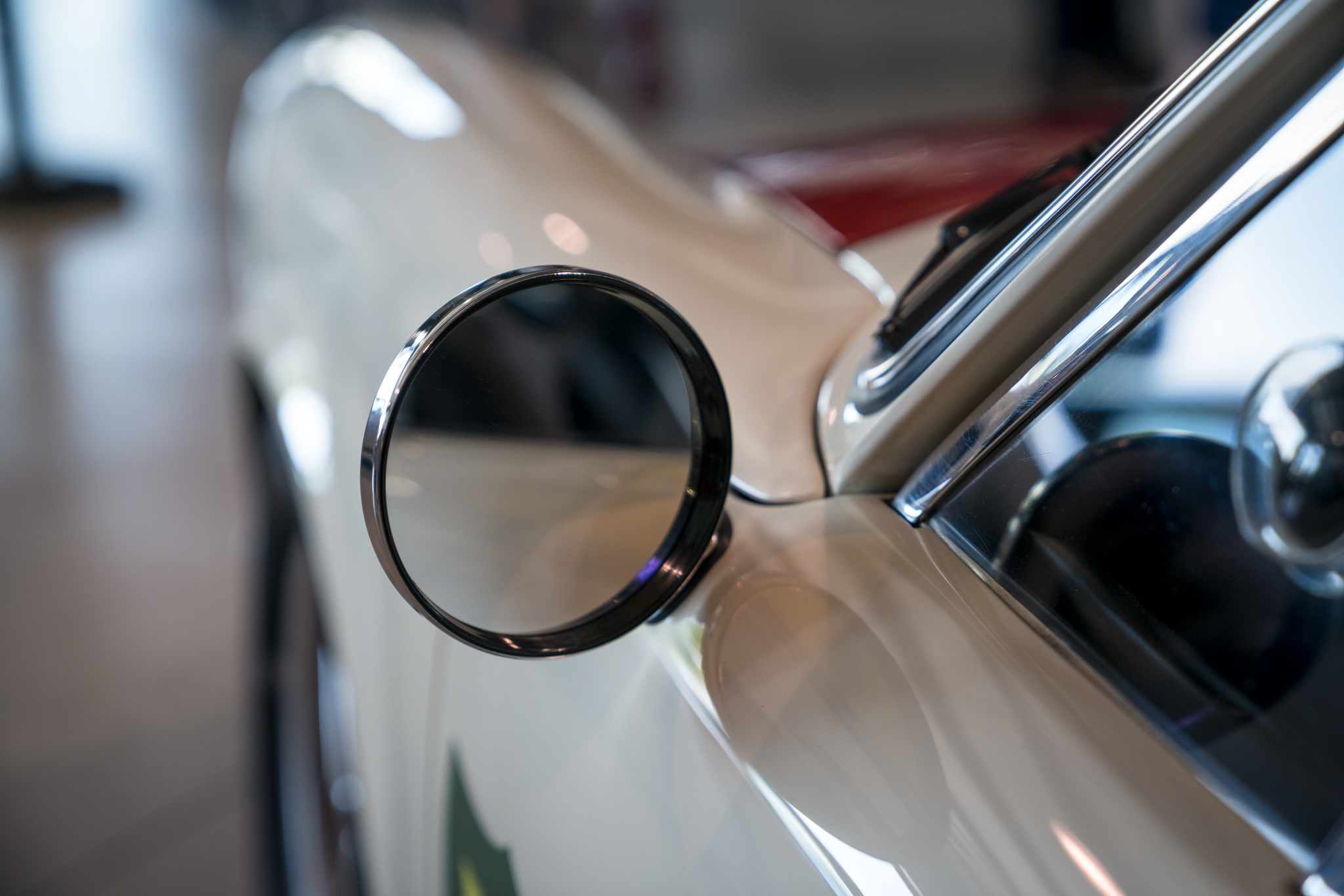 To set new records in what looks very close to a 911S at first glance took monumental efforts. Porsche's experimental department, headed by Ferdinand Piëch at the time, shed more than 400 pounds from the rear-engined platform. Without fluids, 911R #001 weighed 1,764 pounds.
"Everything about the car was about being lightweight," Callas explained. "There are misconceptions about 911R that it's like the 911." The production cars had their own VINs, parts of their chassis were fundamentally different (for example, in-chassis heater piping was omitted to save weight), and used fiberglass body panels throughout. Bit by bit, Porsche had chipped away at the 911's weight, even resorting to a thinner windshield.
"There has been speculation that Ferdinand Piëch had a weight scale on his desk," Prine said, "and they'd weigh the difference between the standard parts and modified parts to see how much weight they saved."
So how does one become the restorer of such a rare, valuable Porsche? "Our customer was interested in buying one," Callas said, and "[Author and Historian] Randy Leffingwell said he knew where one was. It had been in a bubble in Orange County. Somebody else had looked at the car and turned it down."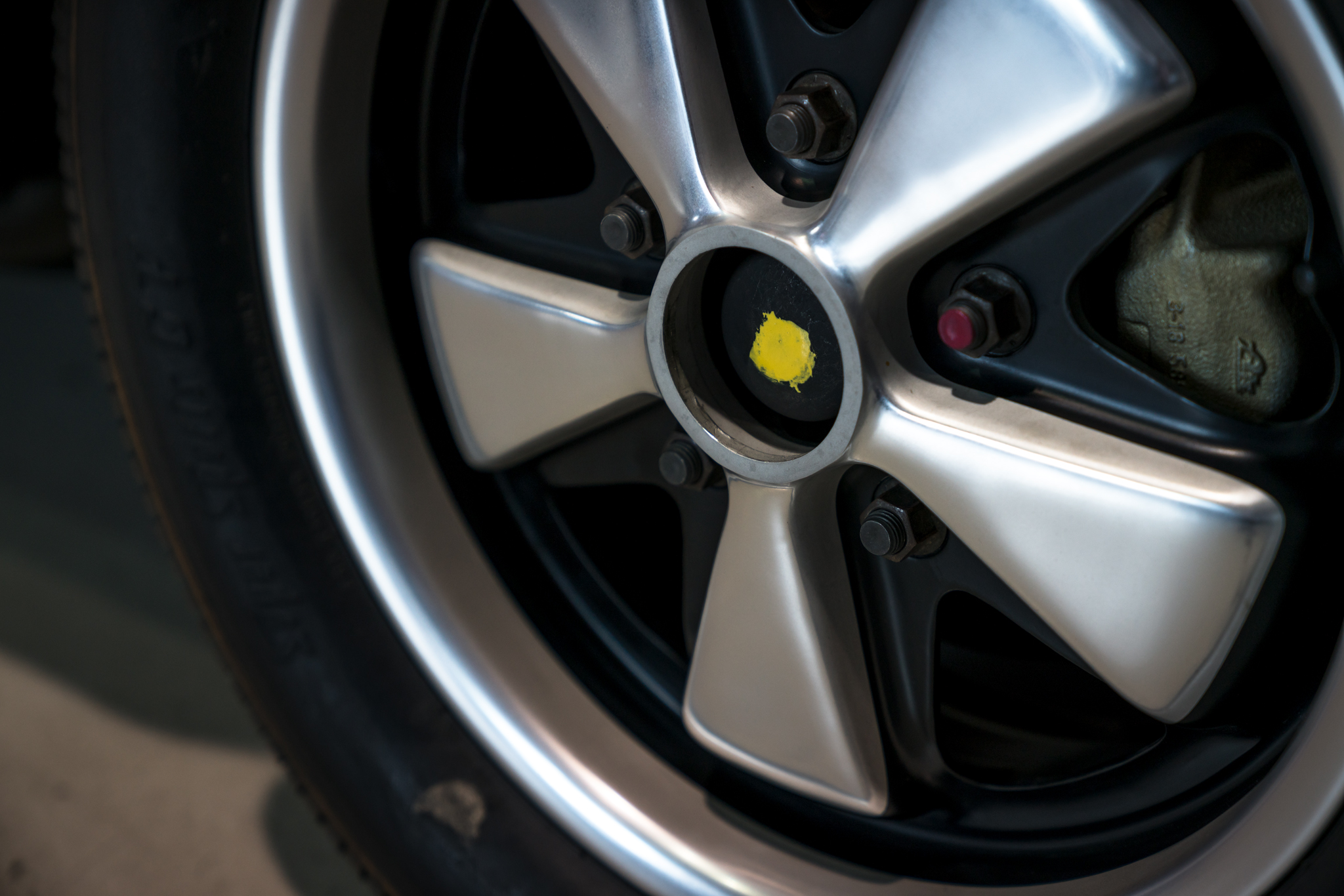 "We got the car, and there was so much wrong with it that we wanted to restore the car," Callas related. The engine had been enlarged to 2.5 liters, up from the original 2.0 liters, the steering wheel was wrong, the seats were incorrect — many items that were original to the car were missing. It took much longer to find the correct parts than to start and finish the actual restoration.
Callas says every morning he'd call contacts in Germany looking for parts. "It took us years to find connecting rods that were correct, a steering wheel that was correct," he said.
Prine explained how they came into possession of a full set of brand-new 911R connecting rods, which is more random than you might think: A Porsche engineer had a set on display in his office — and he was persuaded to let them go for a small fortune. When parts couldn't be sourced anywhere, they had to be custom made, such as the decklid hinges (of which two sets were made because Callas Rennsport is restoring 911R #019 as well).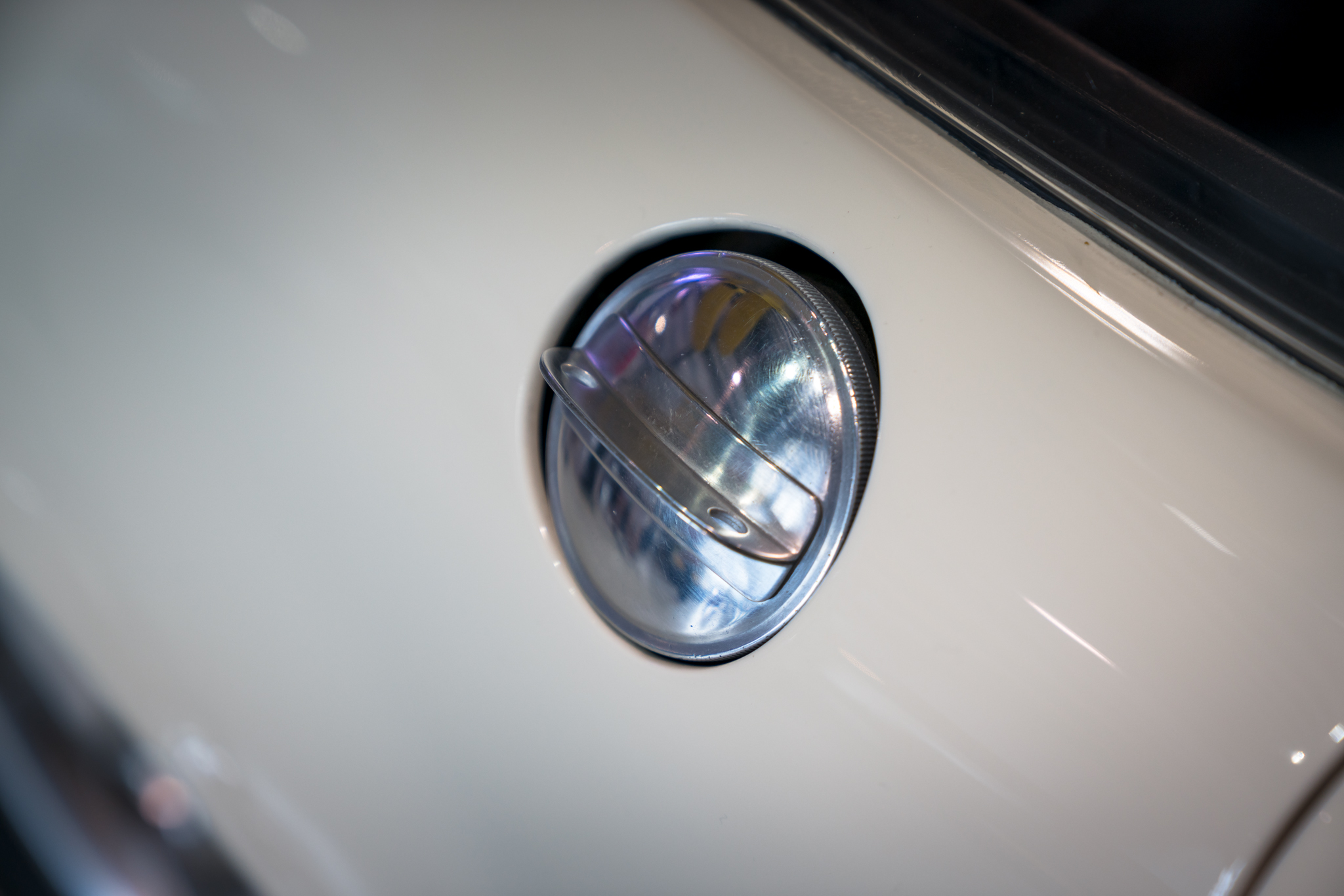 And during the course of the restoration, a long-running mystery about #001 was solved: The two longitudinal stripes that adorned the car during the Monza record runs, long-thought to be green due to the British Petroleum (BP) sponsorship and black-and-white photos in which the color couldn't be discerned, were actually red.
"For a long time, people thought the stripes were supposed to be green," Prine explained. "We had started the restoration on the car and were just getting ready to paint the car, and Randy Leffingwell was at the archives department in Germany, and he was talking to Peter Falk (one of two drivers who'd driven from Germany to Monza in the 911R when the 906 needed to be replaced) and he remembered the car as having green stripes," which were applied at the track before the record run. But Falk had also taken color photographs of the car.
The evidence of the car having red stripes was soon uncovered: "Porsche Archives found the original Falk Kodachrome photographs, and that is how Randy Leffingwell was able to confirm to us that the stripes were really red," Prine explained.
With four prototypes and 20 production 911Rs ever made — far short of the 500 envisioned originally — in some ways the model can seem like a footnote in Porsche's history. Porsche didn't even race them extensively, in part because it couldn't homologate them due to such low production numbers. But without the 911R, it's hard to imagine what Porsche's motorsports history or its highest-performing road cars would look like today. Would we have gotten the 1973 911 Carrera RS 2.7, the RSR race cars, or any 934 or 935 that followed? Today would we have the GT3, GT3 RS, GT2 RS — the types of cars on which Porsche continues to build its reputation? Fortunately, we'll never have to know.