Porsche reveals Panamera Turbo S E-Hybrid Sport Turismo, a 680-horsepower hybrid wagon
Tuesday, September 26, 2017
Photos courtesy Porsche
Yesterday Porsche announced the ultimate version of its long-roof Panamera, the 680-horsepower Turbo S E-Hybrid Sport Turismo, which presumably completes the model's lineup (barring special editions) for the foreseeable future.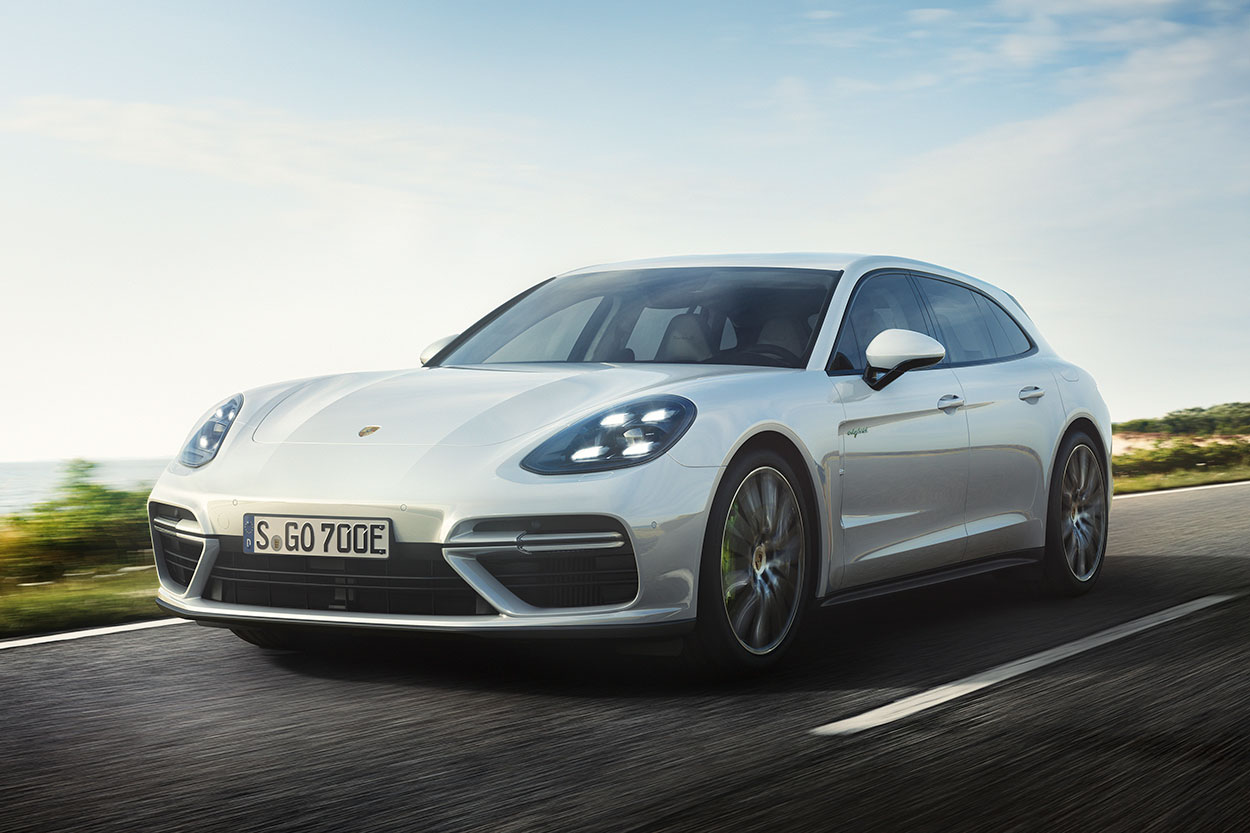 The second-generation Panamera was unveiled in June 2016 with Turbo and 4S variants, followed by base and Executive versions in November 2016, the Turbo S E-Hybrid (sedan) in February, and finally the Sport Turismo (see: wagon) in March. However, the only variant conspicuously missing was a Turbo S E-Hybrid version of the Sport Turismo.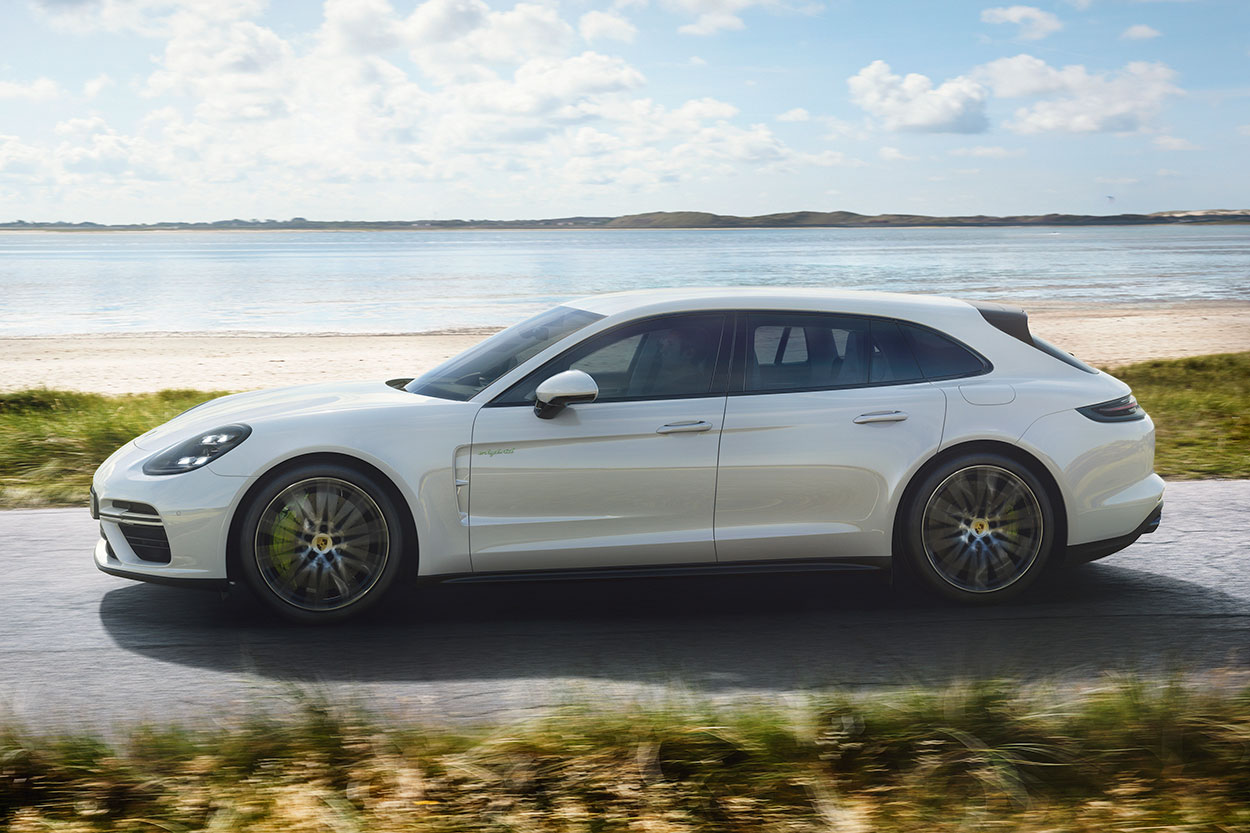 Now that the Panamera model line is whole, what can a buyer expect if his or her sights are set on the ultimate Sport Turismo? Pretty much the same features found on the sedan Turbo S E-Hybrid, which includes a 550-hp twin turbo V8 and 136-hp electric motor, but with the extra space and unique features only found on the long-roof. That means extra space afforded by a longer, higher roof line; a roof-mounted rear spoiler that changes its angle of attack based on speed and/or drive setting; seating for five (though the middle-rear seat is quite small compared to the others); and a higher price than the sedan.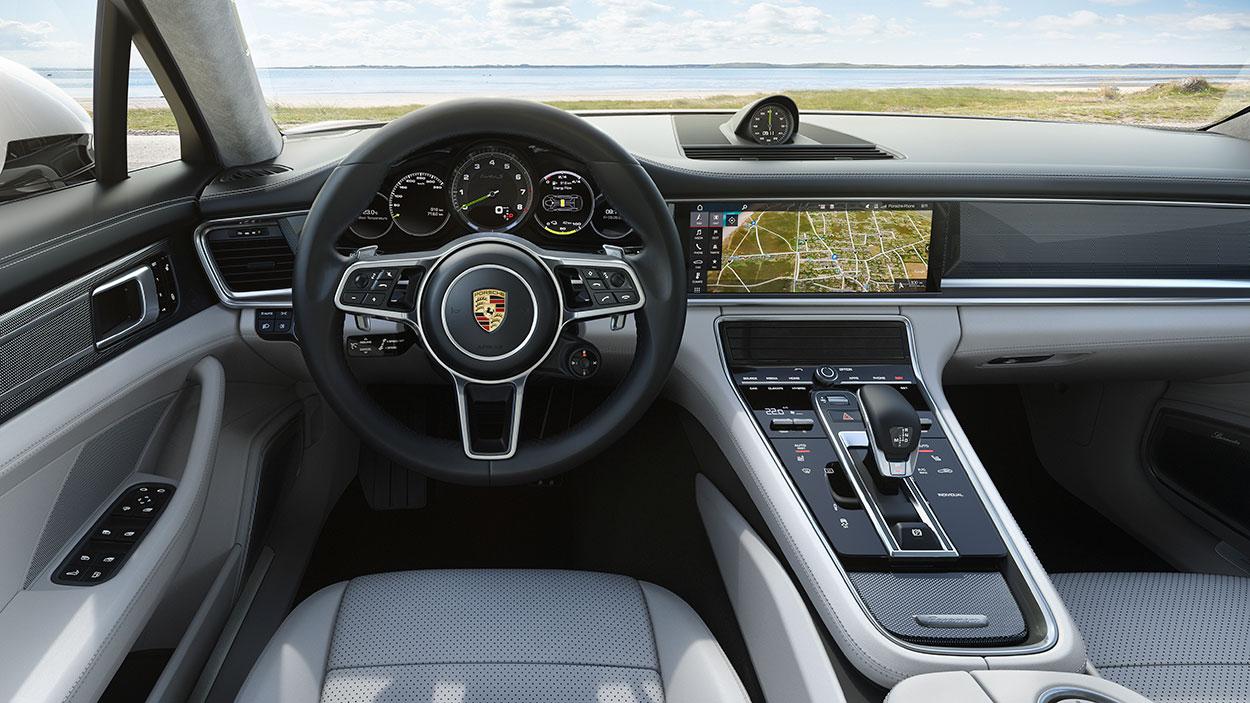 The Turbo S E-Hybrid Sport Turismo can make the run from zero to 60 miles per hour in the same 3.2 seconds, and it tops out at the same 192 mph.
Like all Turbo S Porsches, it has loads of standard equipment compared to lesser models, such as carbon ceramic brakes, a Porsche Dynamic Chassis Control Sport (PDCC Sport), Power Steering Plus, Sport Chrono Package, and auxiliary air-conditioning to keep the interior cool when unoccupied.
The Panamera Turbo S E-Hybrid Sport Turismo can be ordered now and will hit dealer showrooms in spring 2018, at a base price of $188,400, not including the $1,050 destination fee.