The scariest Porsches of all time
Tuesday, October 10, 2017
Above: 25 Porsche 917 long-tails lined up at Zuffenhausen in 1969 for a homologation inspection by the FIA for Group 4 racing. Photo courtesy Porsche.
It's that time of the year again, when everything is pumpkin spice-flavored and scariest this or that lists are everywhere. While we can't help you with anything pumpkin spiced, here's PCA's contribution to the time-honored Halloween listicle genre—five of the scariest Porsches of all time: 
Panzerjäger Tiger (P) "Elefant," aka "Ferdinand"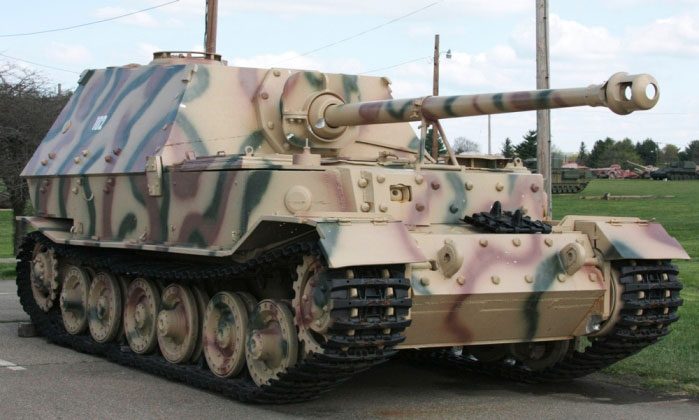 Above: A Panzerjäger Tiger (P) "Elefant" at the US Army Ordnance Museum in 2009. Photo by Scott Dunham / C.C. 3.0
Dr. Ferdinand Porsche's prodigious engineering skills were put to use in WW2, most famously in designing this truly monstrous 65-ton tank destroyer. The "Elefant" (pictured), or "Ferdinand" as earlier versions of the Tiger (P) was known, was built to kill Soviet T-34 tanks with ease, where its 88-mm Krupp gun allowed it to sit out of range of opposing armor while picking them off. The tank was also used on the Western front in Italy where it struck fear into the hearts of Allied tankers in the few places where it could be successfully deployed over the challenging Italian terrain.
---
1969 917L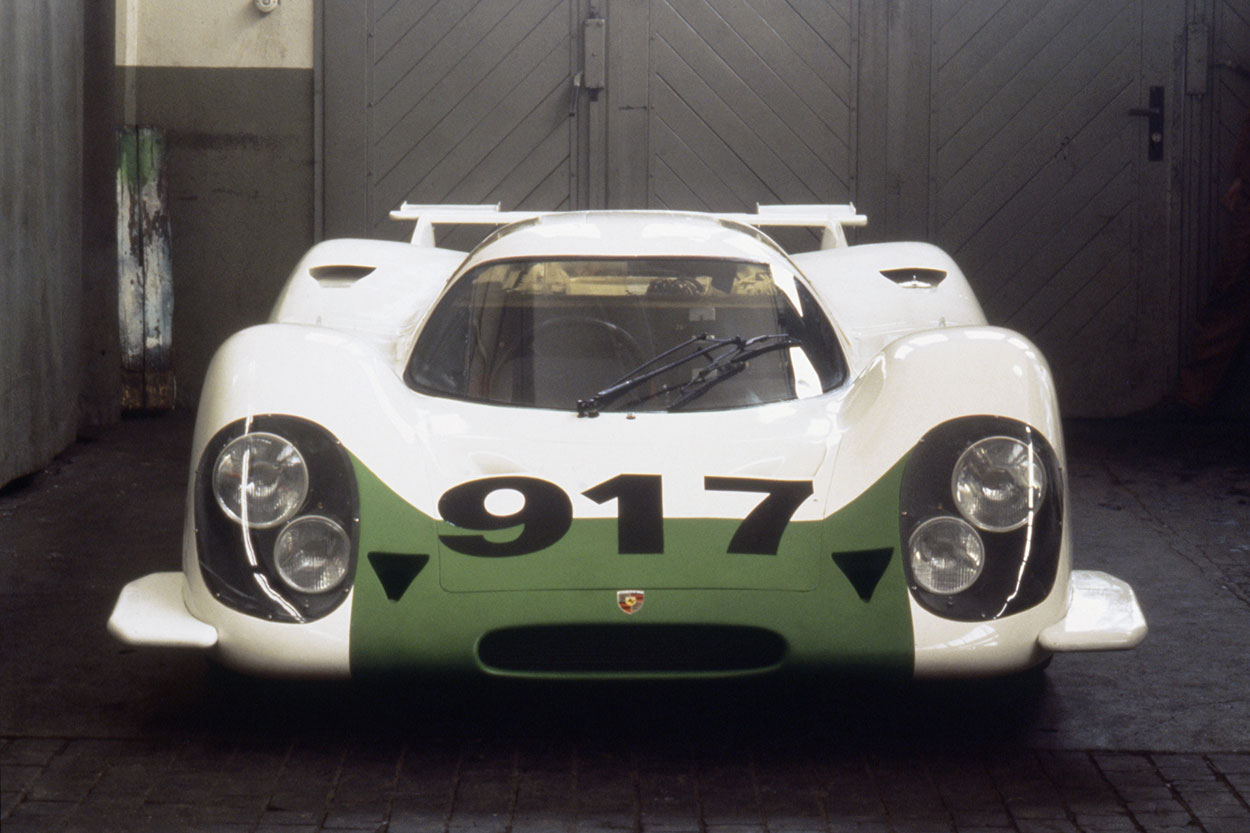 Above: 1969 Porsche 917L. Photo courtesy Porsche.
The awesome flat-12 powered 917 eventually became an all-conquering endurance racer, but not before going through some serious teething troubles.  The original long-tailed iteration of the car was perhaps one of the scariest race cars of all time. At speeds of over 150 mph, not only did the car produce no downforce, it actually generated lift, fine for a 707, not ideal for a race car hurtling down the Mulsanne Straight at 200 plus mph. The great Brian Redman was particularly spooked by the car pronouncing it "incredibly unstable."
---
Carrera GT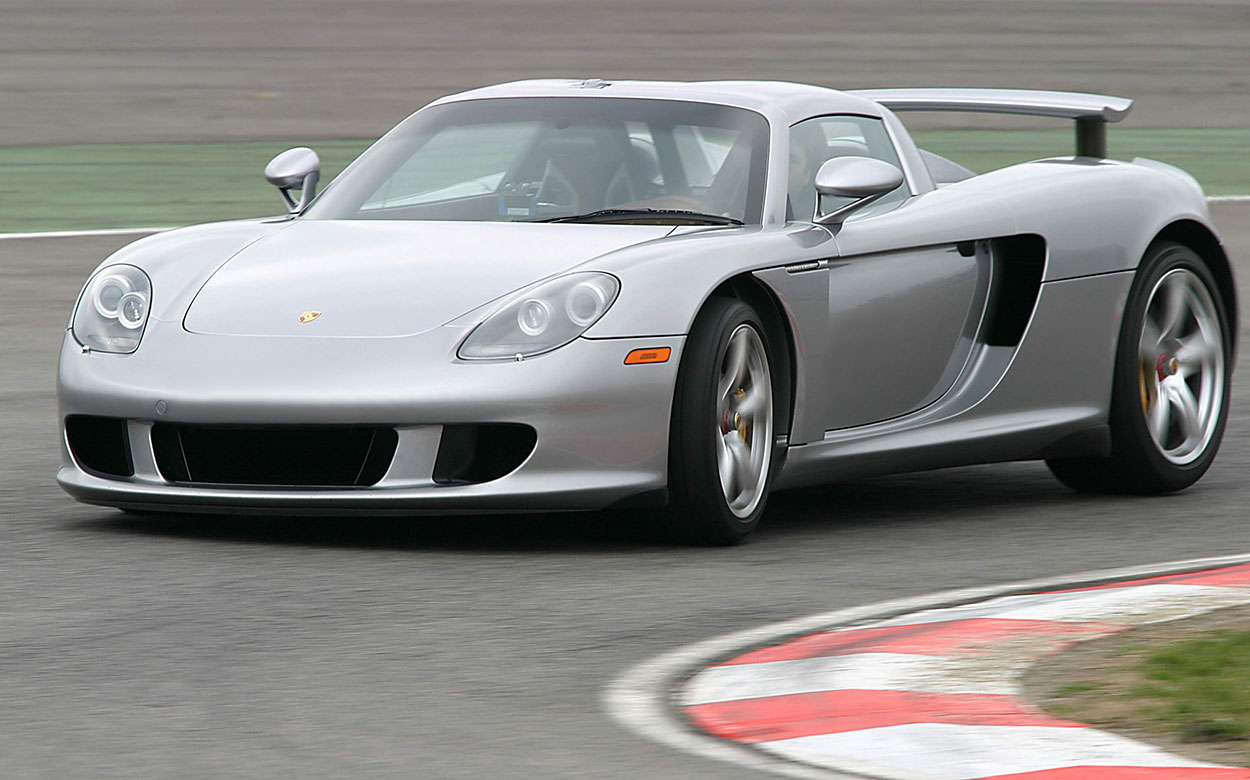 Above: Porsche Carrera GT. Photo courtesy Porsche.
The Carrera GT represented the pinnacle of Porsche racing-derived street car technology at the turn of the century. The lightweight carbon fiber monocoque combined with over 600 hp from a 5.7L  F1-developed V10 with minimal driver's aids made for a car whose prodigious capabilities severely tested the skills (or lack thereof) of most of the hedge fund managers and plastic surgeons who bought them, easily snatching the "widow-maker" crown from the original 930.
---
James Dean's "Cursed" 550 Spyder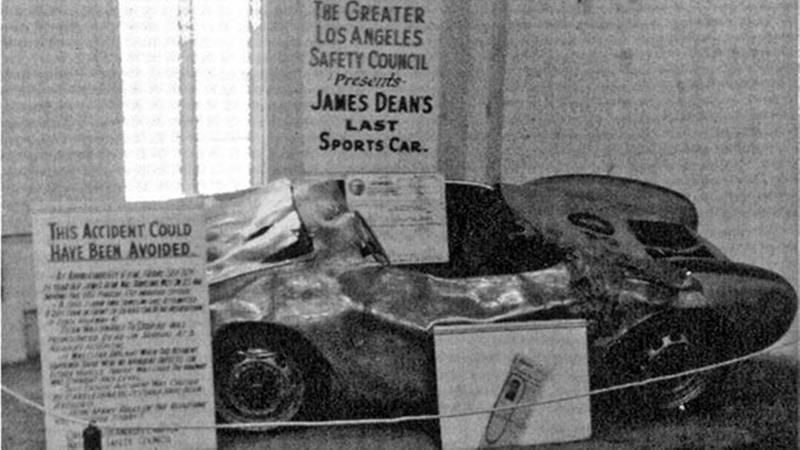 Above: James Dean's Porsche 550 Spyder in a road safety display.
Just about everyone is familiar with the circumstances of actor James Dean's death in a 550 Spyder—killed while driving to a race near Salinas, California. Fewer people are familiar with the legend of the wreck of the car. Famed California customizer George Barris bought it and soon after, the car (or more accurately its remains) began killing and maiming again. When being loaded, it slipped off the trailer and delivered a nasty compound fracture to a mechanic's leg. It wasn't the last time the car would cause a serious injury this way. Barris sold the gearbox and four-cam engine as well as other parts. The cars that used the Dean Spyder parts in many cases came to unpleasant (and in one case fatal) ends. There are other eerie stories about the wreck (some likely apocryphal), they all end when the car mysteriously disappeared while on a California Highway Patrol safety tour in the late 1950s. It hasn't been seen since.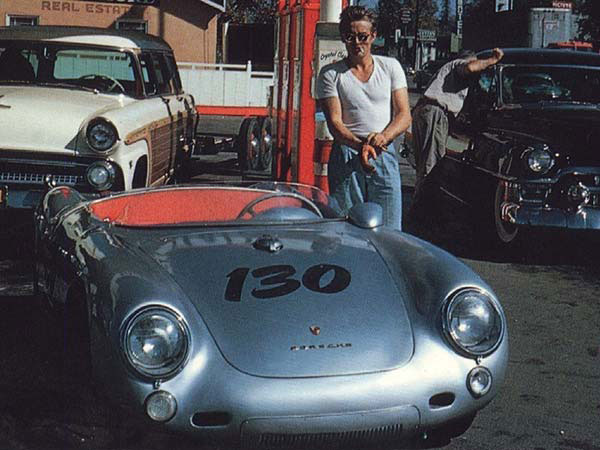 Above: James Dean with his Porsche 550 Spyder.
---
Crushed/rusted 912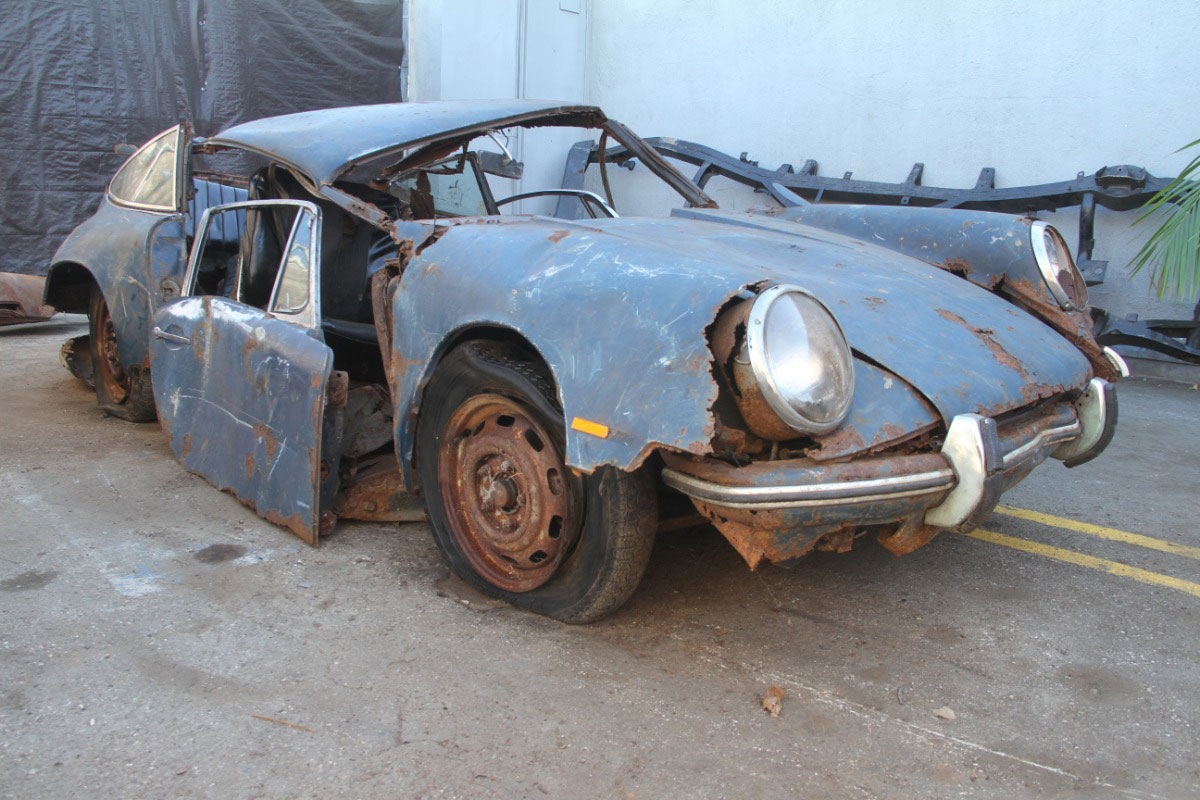 Above: A terminally damaged 1967 Porsche 912. Photo courtesy Beverly Hills Car Club.
This car burned up social media earlier in the year when it appeared on the Website of a West Coast dealer as quite possibly the scariest Porsche ever offered for sale publicly. If the car had just been rusty beyond repair, it would have been fairly unremarkable for a pre-galvanized 911/912. This one, however, looked like it had a shipping container dropped on its corroded roof. While we have no idea what actually became of the car — it was sold — perhaps it became an artificial reef for marine life, one of the few uses for this hulk that we could imagine.