Mart Fresh: PCA Club Coupe pride, solid Cayman S, or air-cooled 911 on a budget?
Tuesday, November 14, 2017
Photos by the sellers except where noted
A popular PCA member benefit is The Mart, the club's classifieds section online and in each issue of Porsche Panorama. Mart Fresh is a bi-weekly column in which PCA media staff pick what they think are the "freshest" Porsches currently available, and then attempt to explain their reasoning. Only PCA members and Test Drive program participants have access to seller contact information. Always invest in a pre-purchase inspection for any Porsche you may consider, as seller descriptions and pictures don't always tell the full story.
---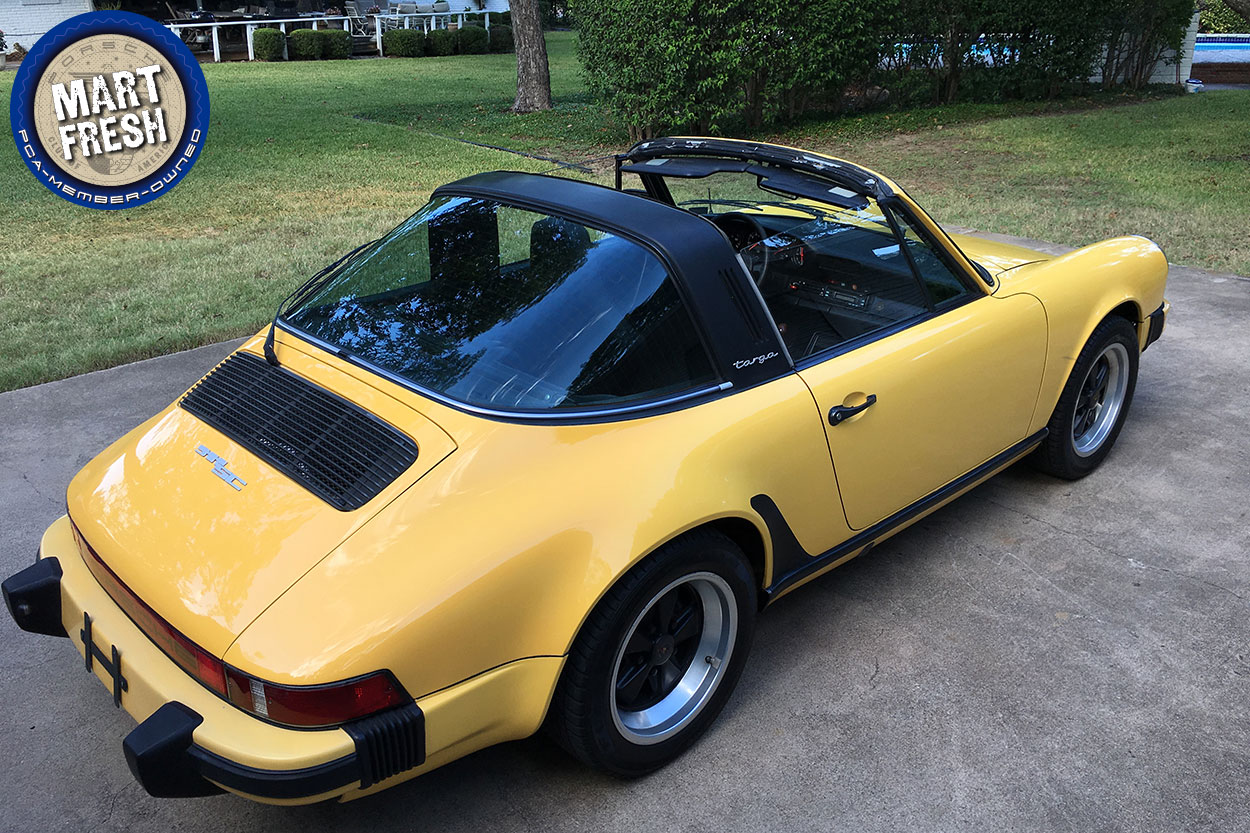 Sometimes it seems like every 911 SC is Guards Red, Grand Prix White, or black. Not that there's anything wrong with any of these colors, but Porsche's palette got incredibly conservative with the end of the 1970s, and it's nice to see an SC from the first two years of production in a bright color. Talbot Yellow is one of my favorites. This particular car has low miles, some original paint, and just the look of a well-cared for car with some nice upgrades like the 7- and 8-inch-wide, 15-inch-diameter Fuchs and H4 headlights. The asking price of $34,500 is just about spot-on in today's market. Would I prefer a coupe? Probably, but there's a brushed stainless Targa bar sitting in my basement at the moment and it would look damned nice on this car…..But I digress. – Rob Sass, Editor in Chief and Director of Content, Porsche Panorama and PCA.org
Click here for PDF archival copy of ad
---
2006 Porsche 911 Carrera S Club Coupe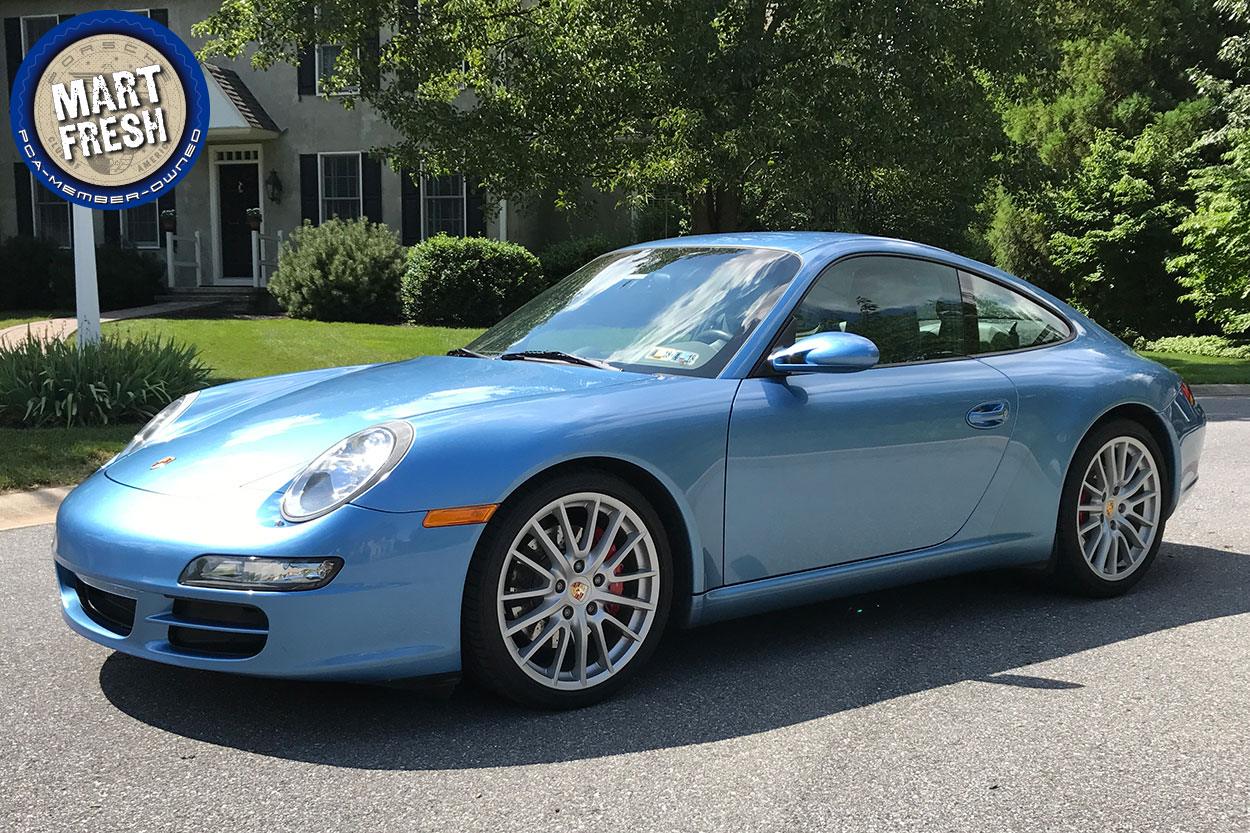 Unveiled at the 2005 Porsche Parade in Hershey, PA was this gorgeous 997. Not only was it a commemorative edition of 50 units that honored our club, this 997 was the first to pack the 3.8-liter engine with the X51 package for a boost to 381 horsepower. It features a distinctive exterior color and unique interior styling and commemorative touches, in addition to the more powerful engine. Sales were limited to PCA members when new.
From the original Porsche press release: "The 911 Club Coupe's most visual exterior feature is its distinguishing Azurro California color. This paint color is a modern interpretation of Azure Blue, a color made popular on Porsche 356 sports cars when the PCA was founded 50 years ago. The rear portion of the standard center console is also painted in Azurro California. As an option, the backs of the sport seats can be painted in this striking metallic blue, as well.
"In addition to sport seats, the 911 Club Coupe's standard interior features include black instrument dials and a sport steering wheel and gear shifter. Stainless steel doorsills incorporate the 911 Club Coupe logo, and each car bears a badge on the driver's side door trim indicating its individual number in the series of 50 cars."
These have been holding at $100k for the pass several years and are now finally dropping closer to mortal pricing levels. Yes you can get an '06 997 Carrera S for less money, but none are as close to the hearts of PCA members. This car would be perfect for someone in my position wouldn't you say? Now how do I convince my better half?... – Vu Nguyen, Executive Director, Porsche Club of America
Click here for PDF archival copy of ad
---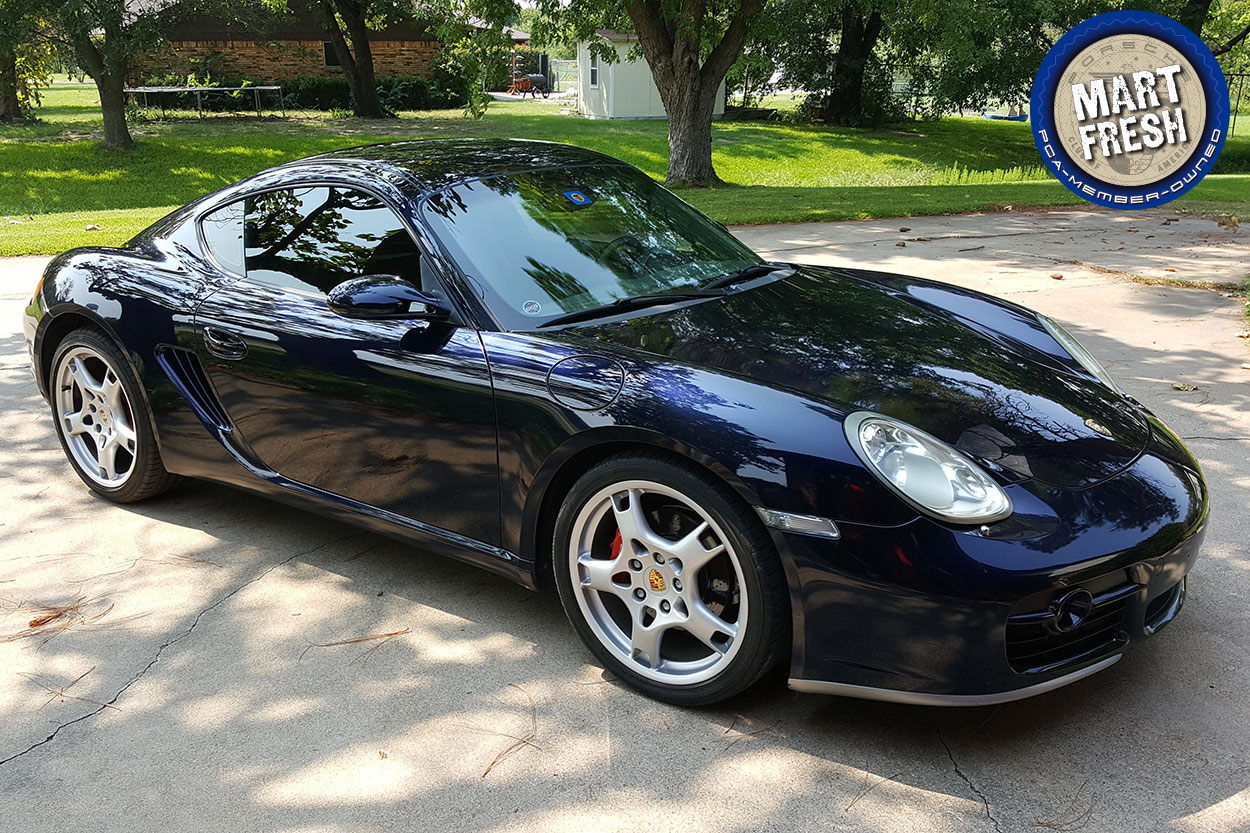 Until recently, the 987 Cayman S wasn't easy to find in good condition for under $20,000, but that may be changing. This one in Texas comes in at that round number and is highly optioned. If I were considering a Cayman S to drive year round where I live in Maryland, the Preferred Package Plus with a Bose sound system, heated seats, and Bi-Xenon headlights would be put to good use. Yes, it has more than 110,000 miles, yet I wouldn't be too worried if the pre-purchase inspection is clean. Be warned: Though the consensus of experts we've spoken with is the M97 engines in the 2006-2008 987 Cayman S (and base model) do not suffer IMS bearing failures nearly as frequently as the previous M96 engines, the potential is still there. Unfortunately, replacing the bearing as preventive maintenance requires the engine to be out of the car and opened up, a more involving process than in the previous M96 engines. The key here is to monitor metallic content in the oil with the aid of a magnetic oil drain plug — and enjoy one of the best-handling sports cars for tens of thousands of miles. – Damon Lowney, Digital Media Coordinator, Porsche Club of America