2017 Holiday Book Review Roundup
Tuesday, December 19, 2017
Article by Benjamin Shahrabani
Photos courtesy the Publishers
If you like reading about cars, then this holiday season offers up a great trio of books for you to choose from. Whether you're on Santa's "nice" list, or buying it for yourself or a loved one, you're sure to find at least one of these literary delights pleasing. Happy holidays to one and all!
Title: The Small Silver Speedster: A Father/Daughter/Car Story
Publisher: Carpe Viam!
Author: Dwight Knowlton
Format: Hardcover, 52-pages
Where to Buy: Carpe Viam! website
How Much: $21.99
Created by Dwight Knowlton, The Small Silver Speedster: A Father/Daughter/Car Story is an illustrated children's book set in the 1950s, right at the beginning of Porsche's meteoric rise in the United States. The story concerns a father and daughter who fly to New York City to pick up their new Porsche 356 Speedster — in silver, naturally — from Max Hoffman's iconic dealership. While there, the pair have a chance meeting with racing pioneer Denise McCluggage before setting off on their return trip to California via historic Route 66. Once home, father and daughter prepare the car and take it racing at venues such as Riverside International Raceway and Laguna Seca.
Charmingly written and illustrated with a vibe reminiscent of an old racing poster, The Silver Speedster should fire up any child's interest in automotive history…and our favorite marque of course.
---
Title: 911 LoveRS
Publisher: Delius Klasing 
Authors: Jurgen Lewandowski and Bart Lenaerts
Format: Hardcover, 264-pages
Where to Buy: Delius Klasing website and Waft Publishing website
How Much: 98 Euro (about $116 at time of writing)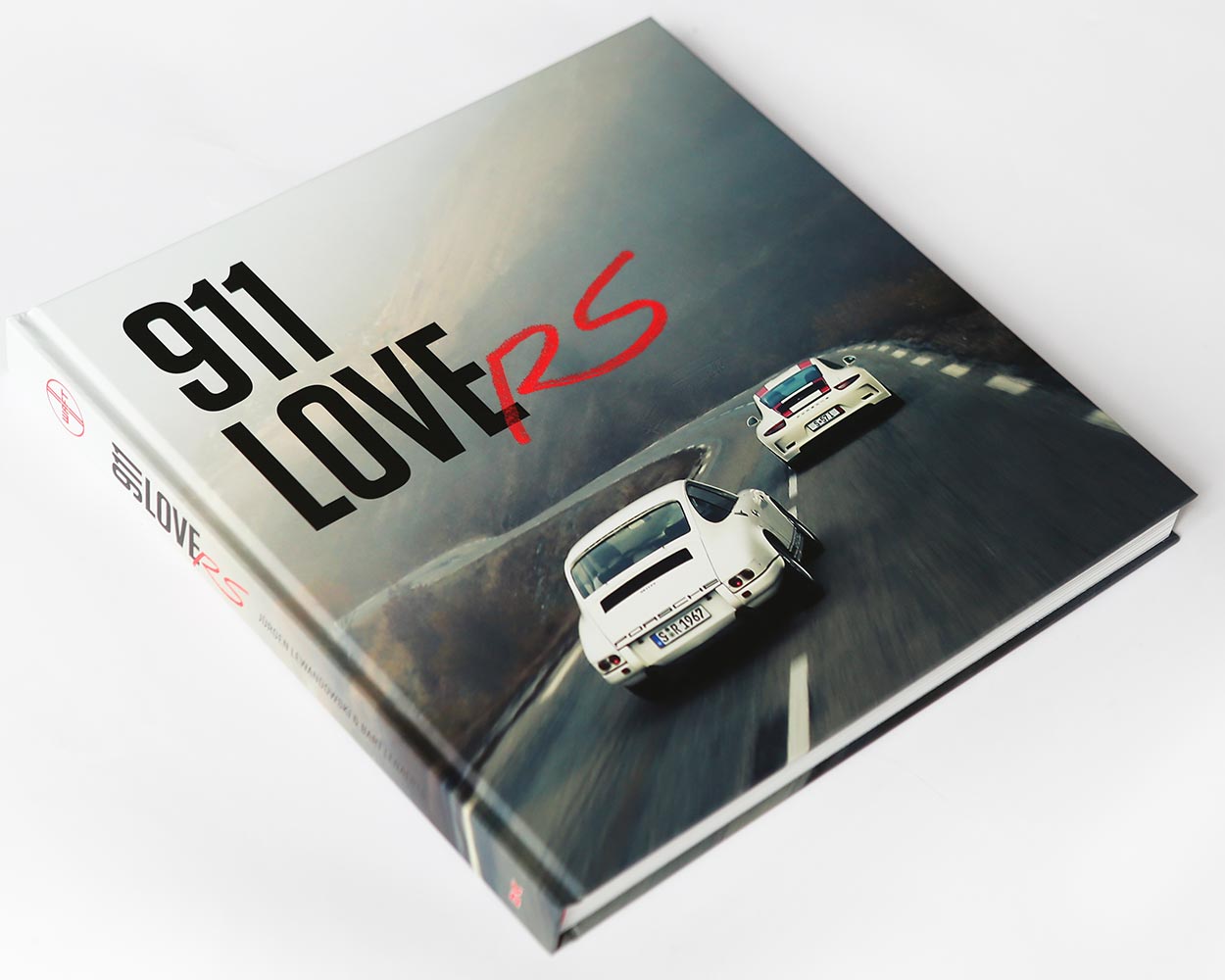 The 911 was pressed into racing soon after the start of production, when Herbert Linge drove an almost-stock 911 to an incredible fifth place in the 1965 Monte Carlo Rally. Since that time, there have been a number of motorsport-derived sports racing cars that have continued to burnish the legend. While largely overshadowed by the 1973 911 RS, the first super-high performance 911 was in reality built six years earlier. The brainchild of Ferdinand Piëch, the 1967 911R was stripped of every ounce of unnecessary weight, and given additional power. Since that time, other R models — standing for Rennsport, or racing — have hewed to the vision of the original.
In conjunction with the team behind Belgium-based Waft, 911 LoveRS from publisher Delius Klasing is an anthology about Porsche's exclusive R, RS, and RSR sports racing cars. No mere history book, though, the 911 LoveRS reads as more of a love letter to each generation of Porsche R models to the present day. Noted Porsche historian and author Jurgen Lewandowski and Bart Lenaerts initially offer several pages of historical, technical, and development perspective, and then switch tact by presenting stories and interviews from an eclectic group comprised of owners and drivers of these coveted Porsche models whom you'll be pleased to discover strive to use them exactly as the Porsche factory intended. Breezy text plus beautiful contemporary photography from Lies de Mol contribute to this title being a must–have for the 911 enthusiast.
---
Title: Fast Forward: The World's Most Unique Cars
Publisher: Gestalten
Author: Various
Format: 288-pages, Hardcover
Where to Buy: Gestalten website
How Much: $69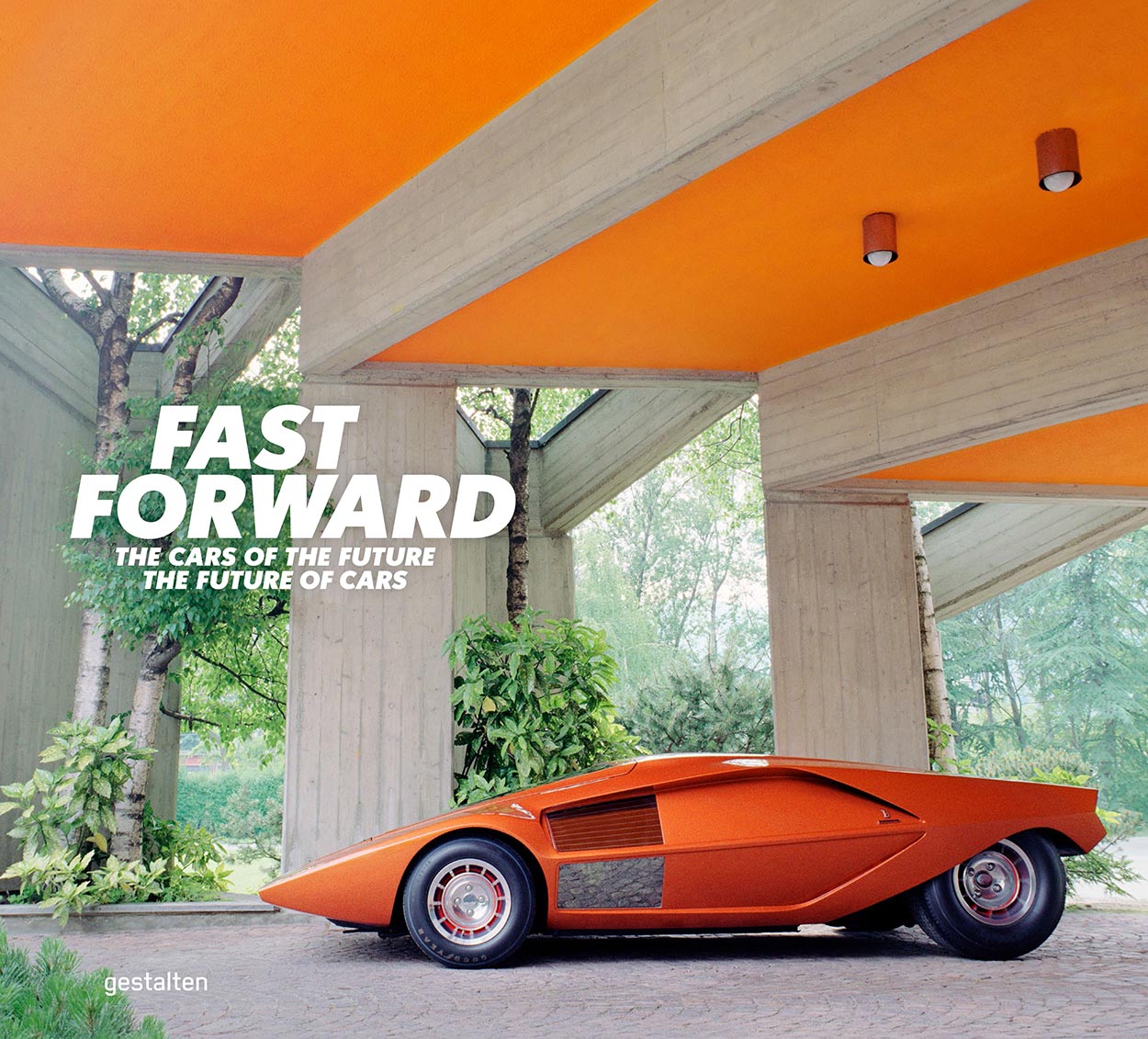 While concept cars, the automotive equivalent of fashion models, might never make it off the auto show floor into the real world, their blank canvases bestow designers with the opportunity to spin freely from the constraints of mass production and show off new technologies and ideas. Gestalten's recent book Fast Forward: The World's Most Unique Cars depicts and examines some of those exciting and often futuristic automobiles that pushed limits in the areas of styling, technology functional integration, safety, profitability, and even sustainability. 
The book begins with what is acknowledged to be the world's first concept car, the Buick Y-Job. Styled by Harley Earl, the Y-Job entranced auto show attendees when it debuted in 1938 with hidden headlights, a power-folding convertible roof, and sweeping tear-drop design, and introduced firsts such as power windows — some of which would soon trickle down to cars meant for series production. From that very first entry, Fast Forward takes the reader to other decades and showcases other vehicles that both shocked and awed just like the Y-Job, including the 1953 GM XP-21, 1954 Alfa Romeo B.A.T. 7, 1964 Mazda Cosmo, 1970 Ferrari Modulo, 1970 Lancia Stratos, 1981 DeLorean DMC-12 to name just a memorable few from the past. More recent entries include the 1988 ltaldesign Aztec, 1991 Audi Avus, 2001 Volkswagen Microbus Concept, and the 2016 Rolls-Royce Vision Next 100. Porsche is represented with a profile on designer Michael Mauer who was responsible for the Panamera, Cayenne, Macan, 991, and 918 Spyder, while the Mission E points to the automaker's future.
While not Porsche-centric in the slightest, Fast Forward is still a fascinating journey into the cars of future's past well worth taking.