Mart Fresh: Two for pleasure, or one to get the family home?
Photos by the sellers except where noted
A popular PCA member benefit is The Mart, the club's classifieds section online and in each issue of Porsche Panorama. Mart Fresh is a bi-weekly column in which PCA media staff pick what they think are the "freshest" Porsches currently available, and then attempt to explain their reasoning. Only PCA members and Test Drive program participants have access to seller contact information. Always invest in a pre-purchase inspection for any Porsche you may consider, as seller descriptions and pictures don't always tell the full story.
---
2009 Porsche Cayenne GTS - $22,000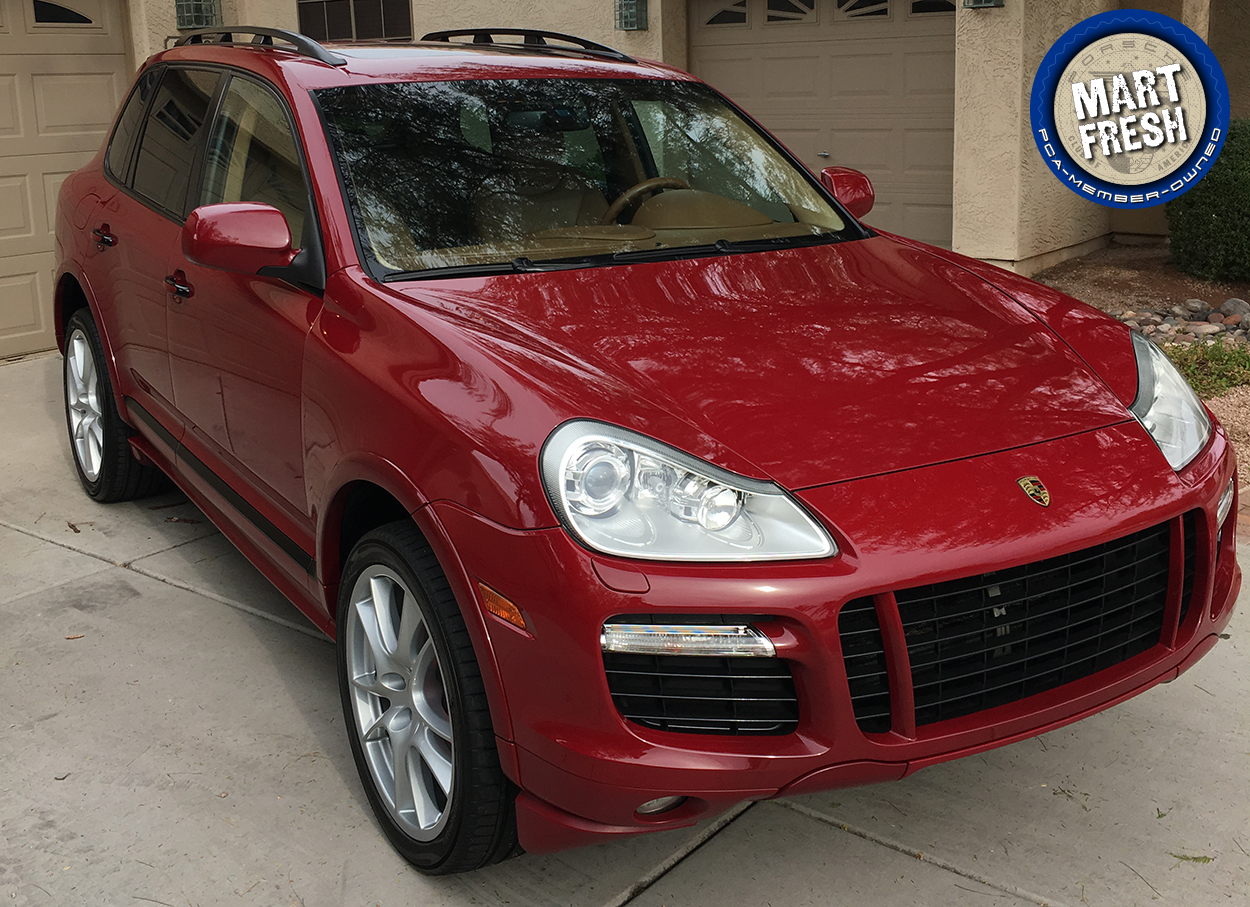 As I write this, I am in New York City on a trip back from Maine, where I visited friends for New Year celebrations. Like much of the country, Maine is currently in a cold snap. When I left this morning (Jan. 2) it was -17° F, and my diesel hatchback had a bit of trouble starting up — not to mention a lack of traction due to the front-wheel drive (and, of course, non-winter tires). Which got me thinking: What car would I want in a situation like this? Well, it wouldn't be a car, but a 2009 Cayenne GTS. Four-wheel drive, fun, plenty of room, none of the issues diesels experience in cold weather, and, of course, a reasonable price. This one would include all documentation and service receipts and seems to be in great condition. Plus, a couple key potential trouble spots have already been addressed, such as a new Cardan shaft, updated coolant pipes, and likely more. If a pre-purchase inspection checked out fine, I think it would be a great, practical cold-weather vehicle and also fun in warmer months. Be sure to check out our Cayenne model guide for some tips on what to look for when purchasing one — and then enjoy it for many more miles. – Damon Lowney, Digital Media Coordinator, Porsche Club of America
Click here for PDF archival copy of ad
---
1996 Porsche 911 Carrera - $38,500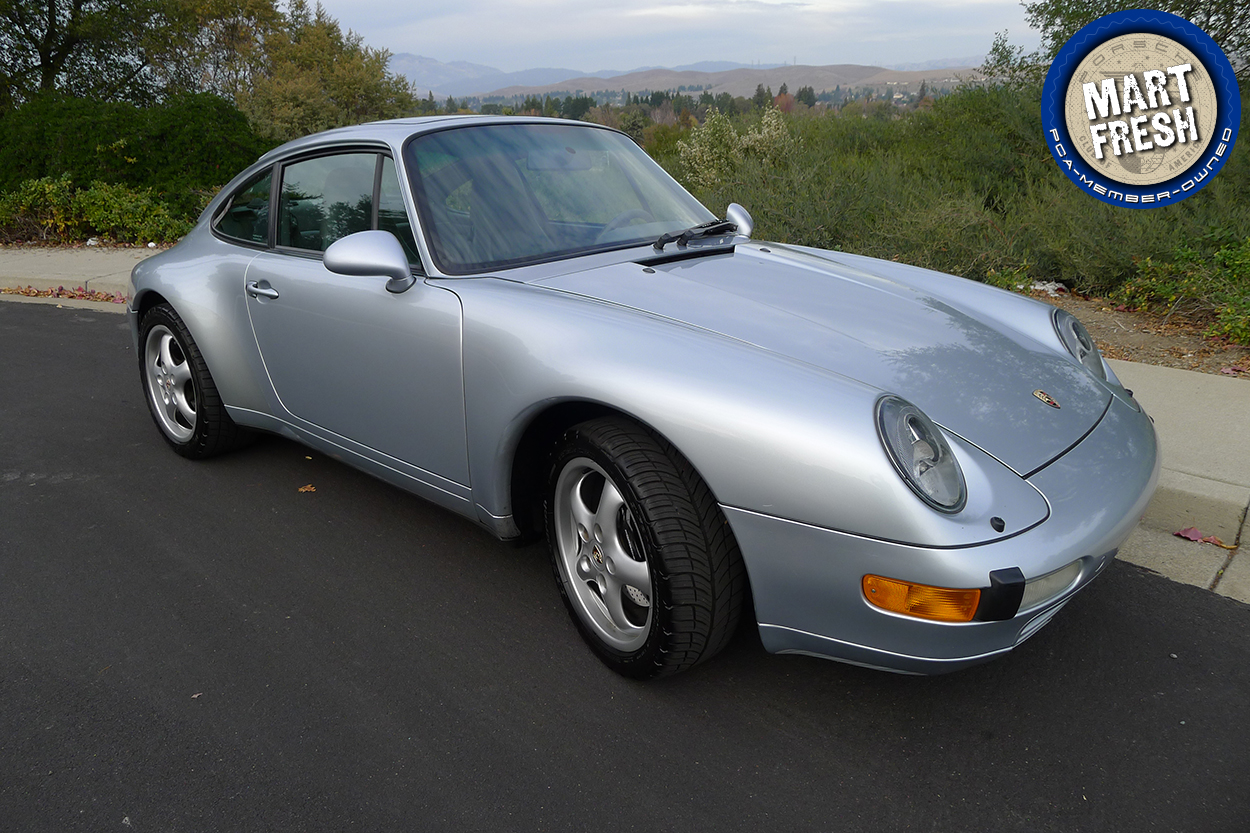 Chalk it off to the dead of winter, but here we have a much sought after 993 coupe with under 100,000 miles for a very reasonable $38,500, in Polar Silver with gray leather. There's not much to say here; if you're reading this, you know all about 993s and their bookend status as far as being the last of the classic air-cooled 911s. Everyone seems to want a coupe, and the Cup II wheels look quite nice on this one as well. As long as a pre-purchase inspection gives a clean bill of health, it's difficult to see how the new owner of this car could ever lose a dime. – Rob Sass, Editor in Chief and Director of Content, Porsche Panorama and PCA.org
Click here for PDF archival copy of ad
---
2010 Porsche 911 GT3 - $105,000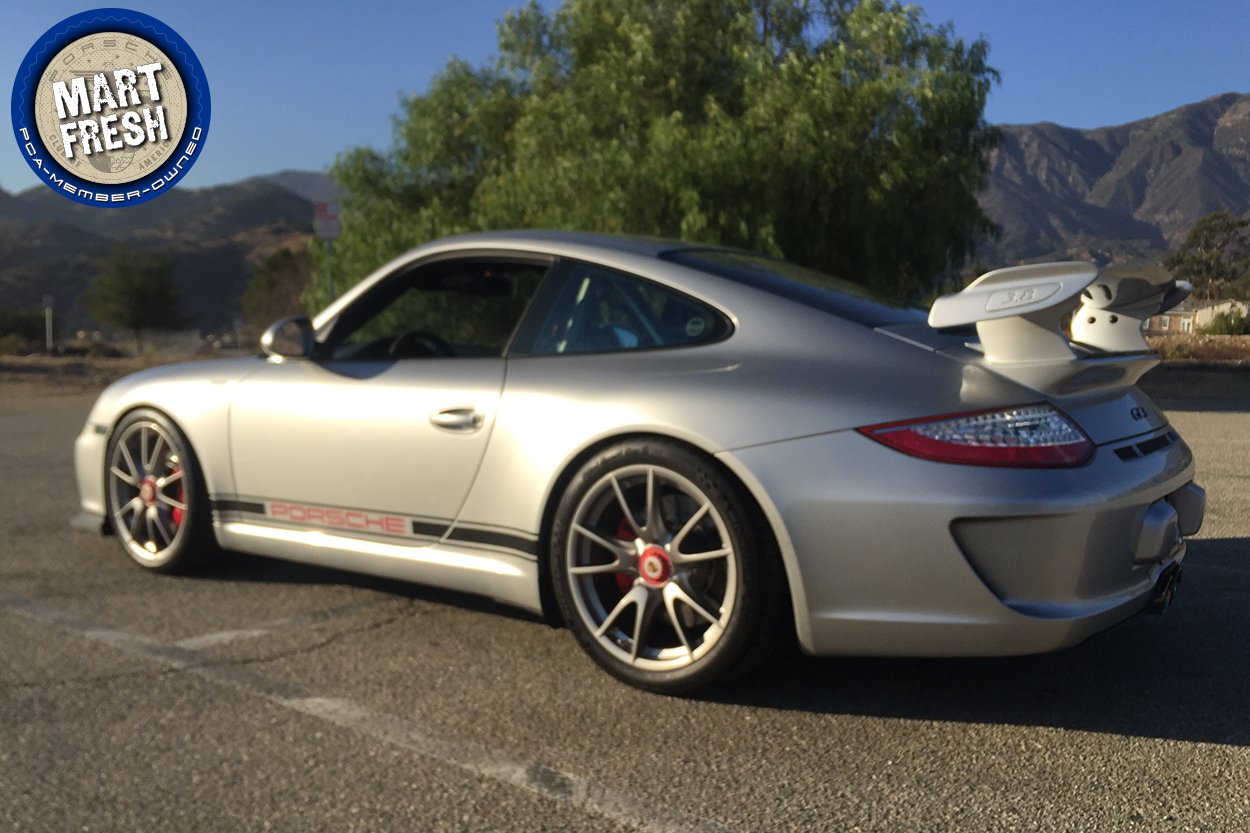 In Ferris Bueller's words, "It is so choice. If you have the means, I highly recommend picking one up." 
Let's just admire the 2010 911 GT3's specs for a second: 3.8 liters, 435 horsepower, manual transmission, and an 8500 rpm redline. Still need more convincing? How about this example's $37k+ worth of options including carbon-fiber sport seats, factory color-matched roll cage, and GT3 Cup rear differential. It's hard to beat a factory Porsche hot rod at any price level, but consider this one is available for the price of a new 911 Carrera S. The 997 GT3s are quite streetable, especially compared to the sometimes rough-riding 996 versions. That said, they are most happy and fun on the track. If you are lucky enough to pick one of these up, I'd also highly recommend enjoying it at a PCA High Performance Driver Education event or attending a Porsche Sport Driving School program to learn vehicle dynamics. These cars are so well prepped that the best investment after purchasing the car is to invest in the "nut" behind the wheel to become a better driver. You'll be able to enjoy the car even more as your driving skills improve. – Vu Nguyen, Executive Director, Porsche Club of America