Five Porsches to watch at the Scottsdale auctions
Article by Rob Sass
Lead image by Karissa Hosek copyright 2017 / Courtesy RM Sotheby's
As with Monterey and Amelia Island, Porsches figure prominently in the consignments at the Arizona auctions that start next week. Here are five cars that we'll be looking at and the reasons why we'll be paying attention:
---
1976 Porsche 911 Turbo Carrera (RM Sotheby's)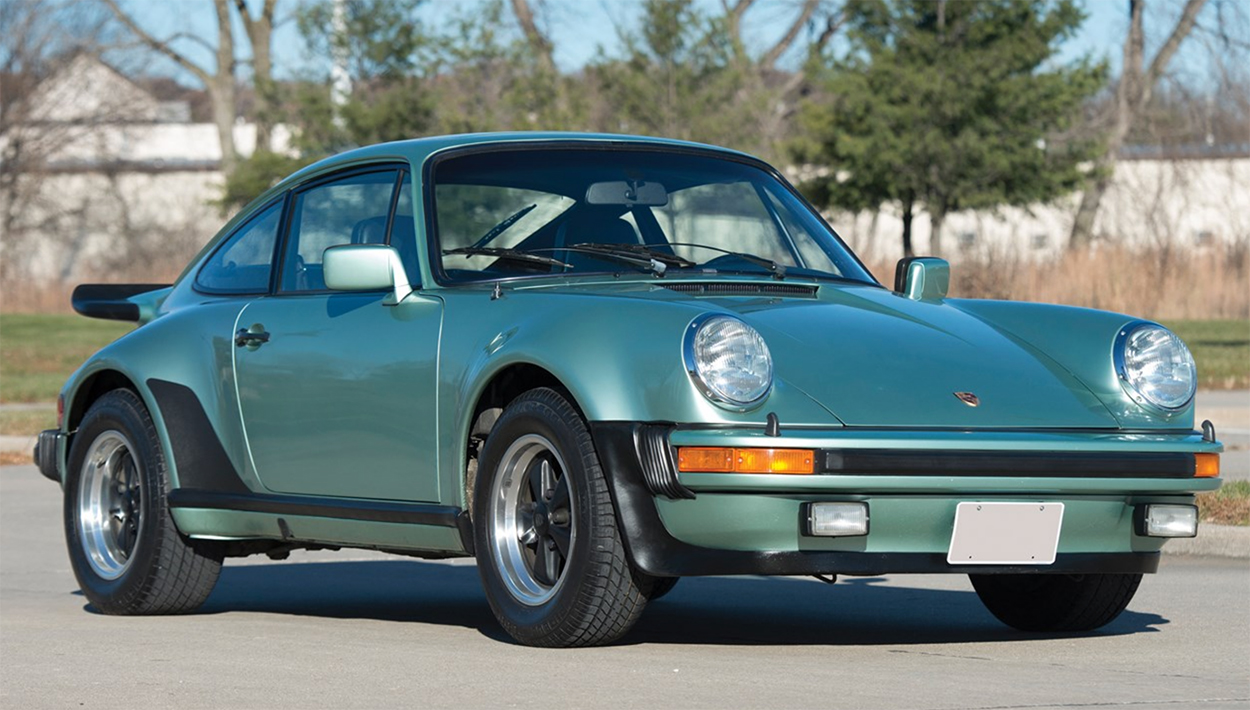 Photo by Brent Isenberger copyright 2017 / Courtesy RM Sotheby's
Original 911 Turbo (aka, 930) prices have been a bit volatile of late. Around 2014, prices began to soar. By 2016, the party was over and the air started to come out of the balloon a bit with later cars suffering more than the earliest cars. The market is pretty stable now, so this excellent example with 11,000 miles, largely original paint, and on its original 15-inch wheels and factory ride height should give us an idea of the current market for a great, original early 930. Lot 221, which is a 1989 Turbo with a G50 transmission, should similarly tell us how bidders regard the last year of the 930 — coincidentally the only year it was offered with a five-speed manual.
---
2011 Porsche 911 Speedster (RM Sotheby's)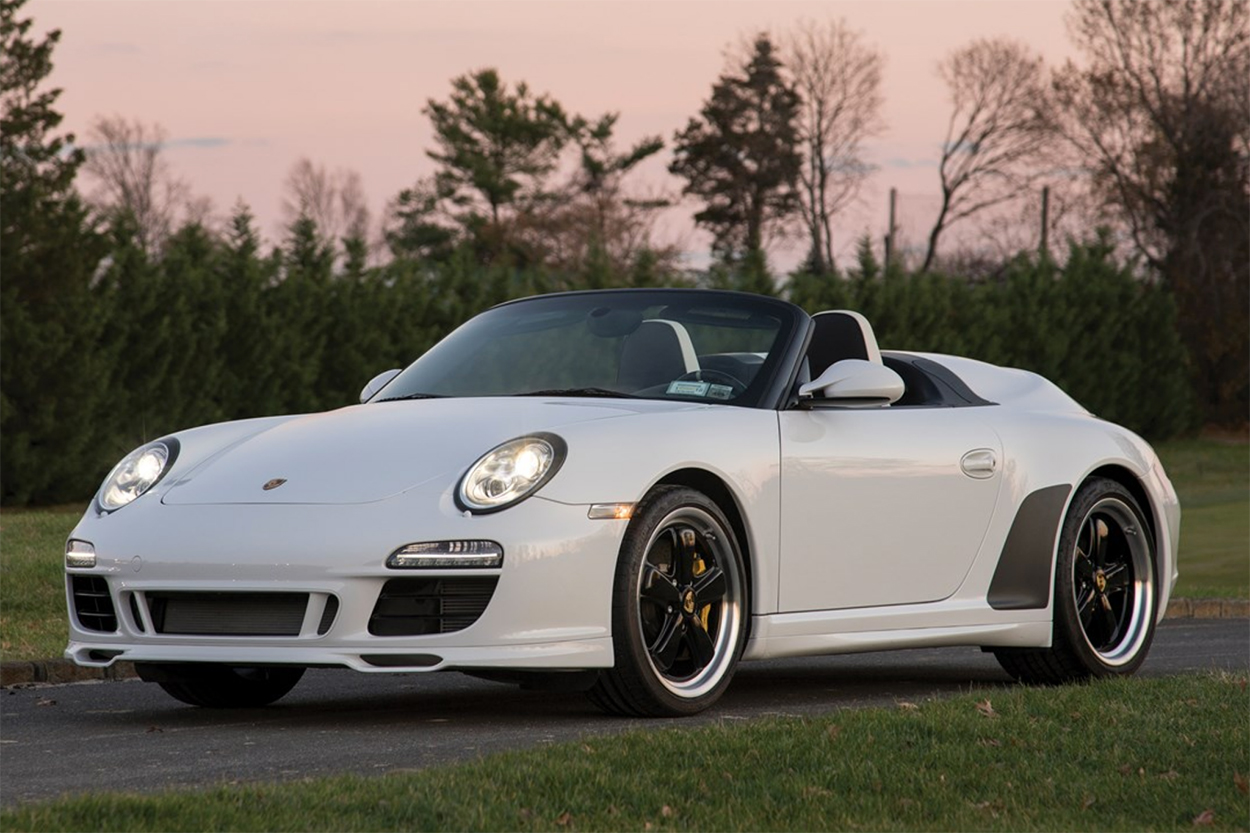 Photo by Erik Fuller copyright 2017 / Courtesy RM Sotheby's
One of just 356 units built, the 997-generation 911 Speedster might be the prettiest modern interpretation of the short-windshield Speedster concept. This one is in Star Wars storm trooper livery of white and black and equipped with a PDK gearbox and Sport Chrono package. The pre-sale estimate of $250,000 to $300,000 seems about right for a limited-edition car with just 980 miles on it. 
---
1996 Porsche 911 Carrera RS 3.8 (RM Sotheby's)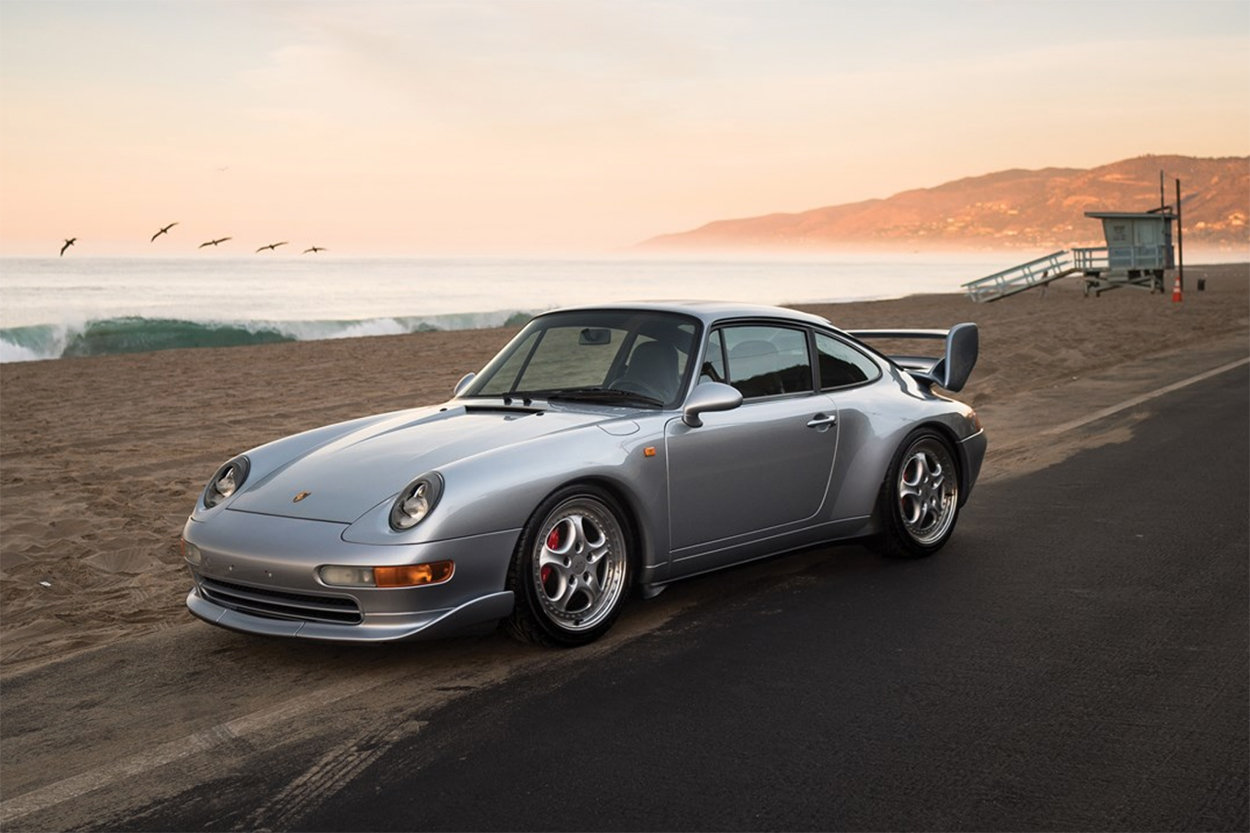 Photo by Karissa Hosek copyright 2017 / Courtesy RM Sotheby's
In the pantheon of collectible Porsches, the homologation special stands out in terms of glamour, desirability, rarity and bragging rights. This lightweight 993-generation 911 was built to qualify for BPR GT3 and GT4 racing. It was never sold new in the U.S. — and is still not legal here under the 25-year rule for anything but show and display — yet we'll bet it'll be well worth the three-year wait for the new owner to turn its 300 naturally aspirated horsepower loose on public roads. More likely, this car will wind up in Europe or Canada where it can be driven immediately. Few have sold publicly, which probably accounts for the wide pre-sale estimate of $425,000 to $525,000. Oddly enough, Bonhams also has a 993 Carrera RS 3.8 with a similar pre-sale estimate. 
---
1967 Porsche 911S (Gooding and Company)
Like most long-hood 911s, prices for the early S cars took off like a rocket around 2012. Since then, the market has cooled off measurably and seems to have found its floor in the last nine months or so. Stability is the watch word now. With buyers anticipating a fat tax cut in 2018, it's possible that a little bit of upward momentum could return to the market. This freshly restored car in attractive colors could provide a clue. Pre-sale estimate $250,000 to $300,000. 
---
1957 Porsche 356A Speedster (Gooding and Company)
Speedsters and 356 C coupes seem to be the 356s that continue to quietly inch up even as much of the remainder of the 356 market is stable. This car, one of 141 original black Speedsters, was recently restored by marque-specialist Tom Scott in Englewood, CO, and the car justifiably took top honors at the Parade Concours in Spokane this past July. If this car meets the top of its $550,000 to $650,000 pre-sale estimate, it will rank as one of the top sales ever of a pushrod Speedster.