Arizona auction Porsche sales pretty much as expected
Tuesday, January 23, 2018
Article by Rob Sass
Above: 1958 Porsche 55A Spyder sold at Bonhams for $5.17 million. Photo courtesy Bonhams
The first major auctions of the new year just concluded in and around Scottsdale, Arizona. As usual, Porsches made up a fairly significant portion of the offerings, and the results revealed a stable, if unspectacular, market at the beginning of 2018. 
According to data supplied by our friends at Hagerty, over $22,228,000 worth of Porsches were sold by six auction companies (RM/Sotheby's, Gooding, Bonhams, Russo and Steele, Worldwide and Silver) this past week in Arizona. Overall, 146 Porsches were offered with only 25 no-sales, yielding an impressive 83% Porsche sell-through rate.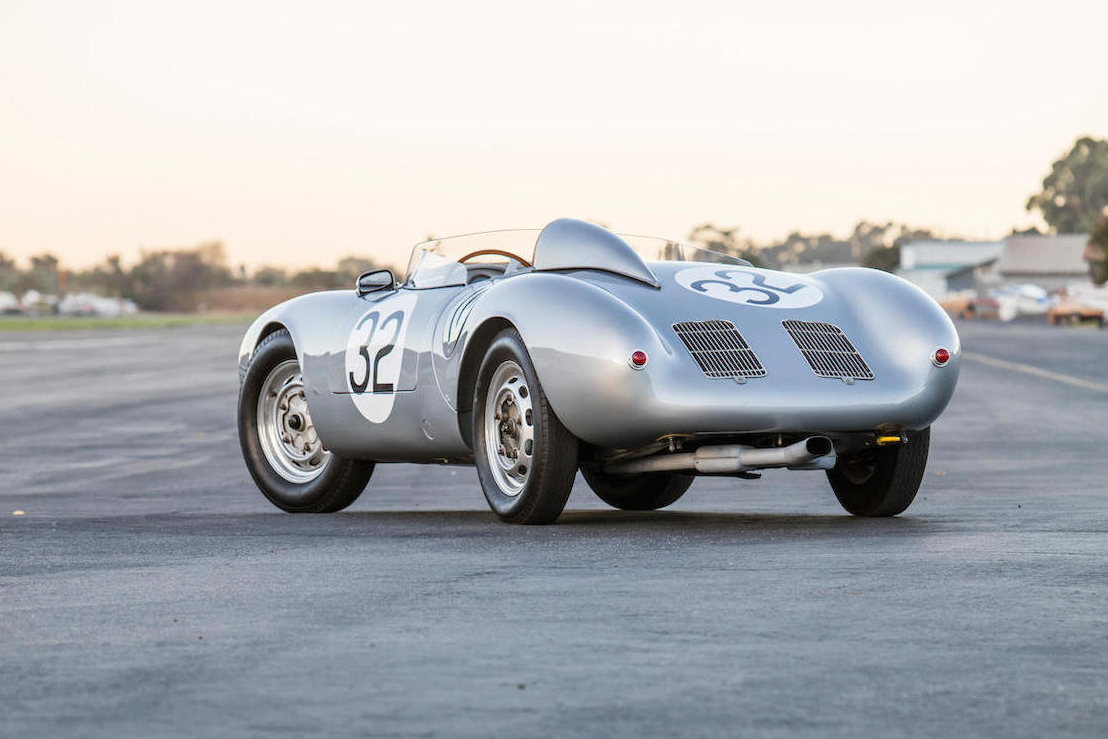 Above: 1958 Porsche 550A Spyder was highest-selling Porsche at the Arizona auctions. Photo courtesy Bonhams
The high Porsche sale was the 1958 550A Spyder sold by Bonhams for $5,170,000 including the buyer's premium. The least-expensive Porsche to sell was a 2000 Boxster S at Silver, which brought $6,150. Within that range, most of the results were as expected, either hitting or coming close to pre-sale estimates or fair market values.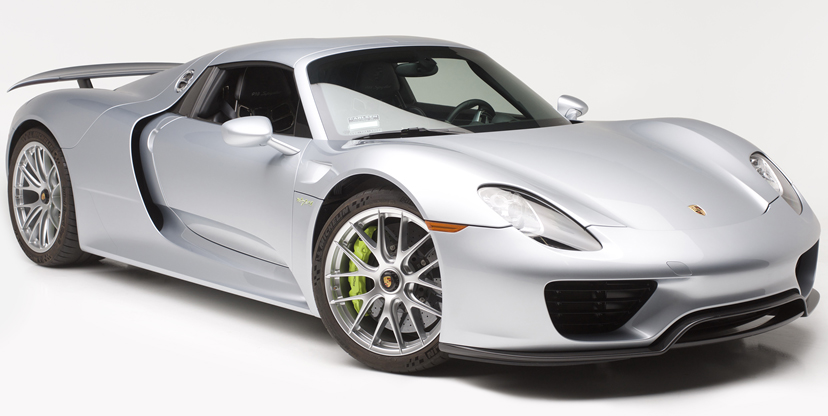 Above: 2015 Porsche 918 Spyder was one of four at the Arizona auctions. This one, from Barret-Jackson, was one of two that sold over the weekend. Photo courtesy Barret-Jackson
Barrett-Jackson is the colossus in Scottsdale, with 42 Porsches out of about 1,500 lots. While there were some truly scary 356 Speedster and 959 replicas, BJ also had one of four 918 Spyders on sale at the Arizona auctions. Theirs brought a strong $1.4 million. BJ is also a pretty good place to spot trends, and this was the first year that 996s have shown up in numbers. For the most part, the 996s offered at BJ were average cars that brought average prices, a reflection of the fact that an auction is probably not the best place to buy a 996, a car where you really want to get the measure of the previous owner before pulling the trigger. One notable bargain was a 2011 Boxster Spyder that hammered sold for $40,000 ($44,000 all-in with the buyer's premium).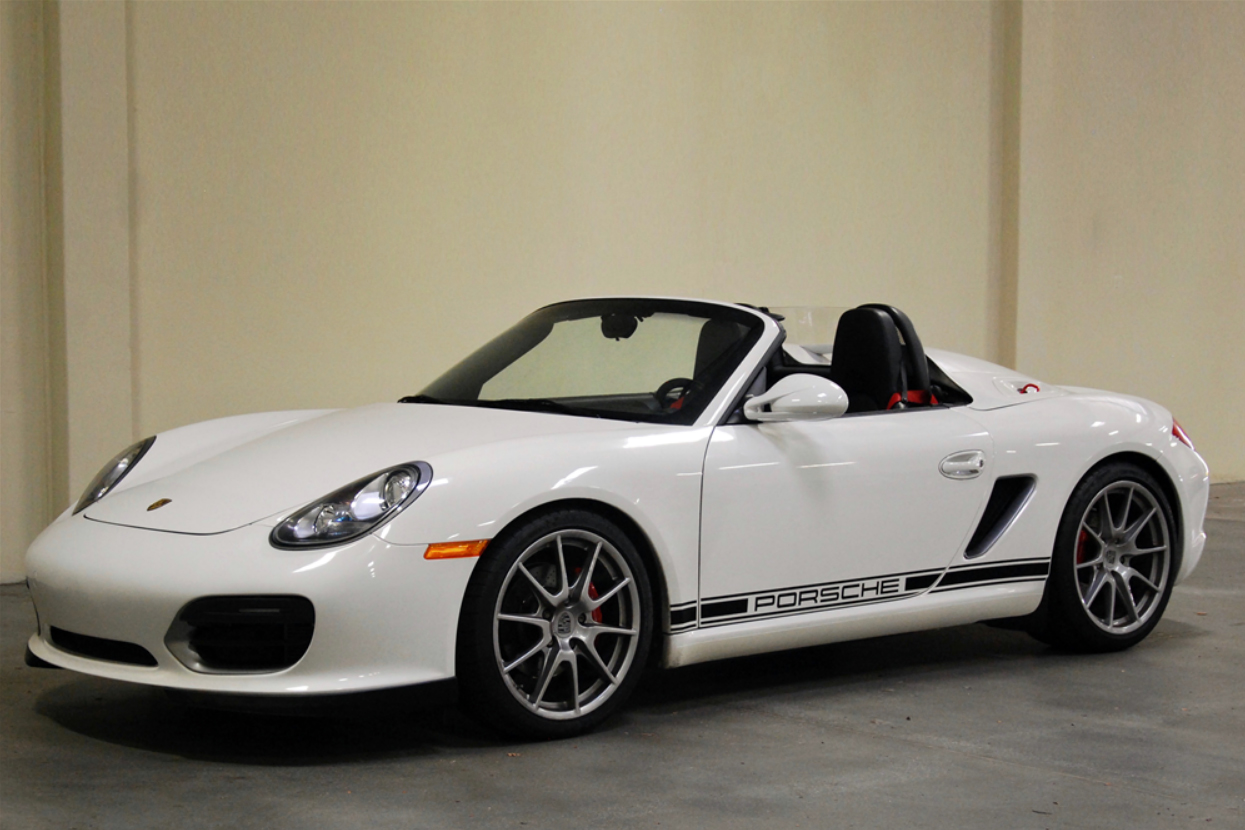 Above: This 2011 Porsche Boxster Spyder, also a Barret-Jackson car, sold for $40,000 — what we'd call a great deal on this model. Photo courtesy Barret-Jackson
Russo and Steele also had a large number of Porsches on sale. Strolling through the still-for-sale cars on Sunday, it was fairly obvious that in a weekend in which 83% of the Porsches offered sold, the 17% was made up primarily of cars with stories or unrealistic reserves. Case in point was a Speed Yellow 2000 996 Carrera 2 with a documented IMS retrofit, but also some obvious paint work and variable matching on some body panels. Bid to $17,600 (with the buyer's premium factored in), this was a squarely retail bid that was rejected by the seller.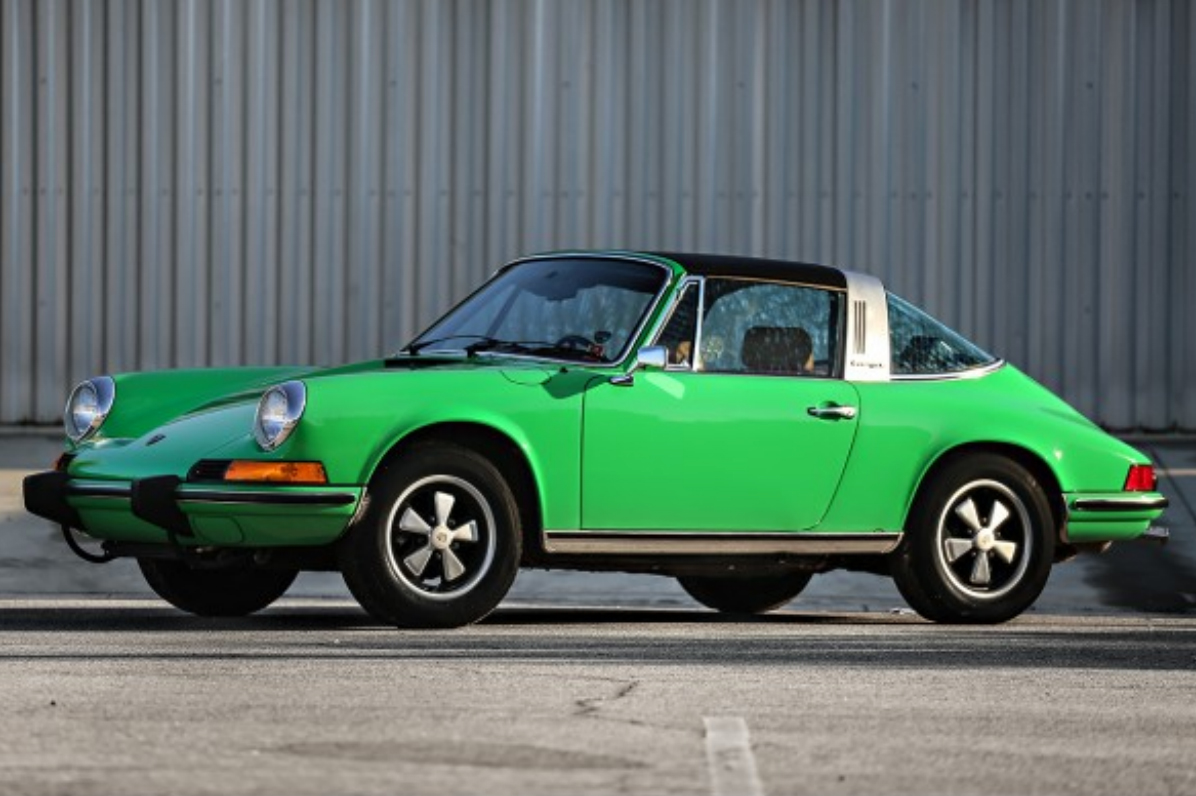 Above: This low-mile yet non-running 1973.5 Porsche 911T Targa sold for more than $300,000! Photo courtesy Gooding & Co.
The high-end catalog auctions (Bonhams, RM/Sotheby's, Gooding & Company, and Worldwide) had the majority of the six- and seven-figure Porsches. Preservation class-quality long-hood 911s did well — Gooding sold a 3,400-mile 1973.5 911T Targa in Viper Green for $313,000, in spite of the fact that the car was a non-runner, recently brought out of long-term storage. A Sepia Brown 1973.5 911T coupe with about 87,000 miles — but beautifully preserved — also sold at Gooding for $107,250. 
Late-model, low-production water-cooled 911s were a mixed bag. Bonhams got $478,500 for an Acid Green 2016 911R, RM sold its 2011 911 Speedster for $280,000 (squarely in the middle of its presale estimate), while the gray/red 2011 911 GT3 RS 3.8 at Gooding did $198,000, which might be considered a bit of a bargain.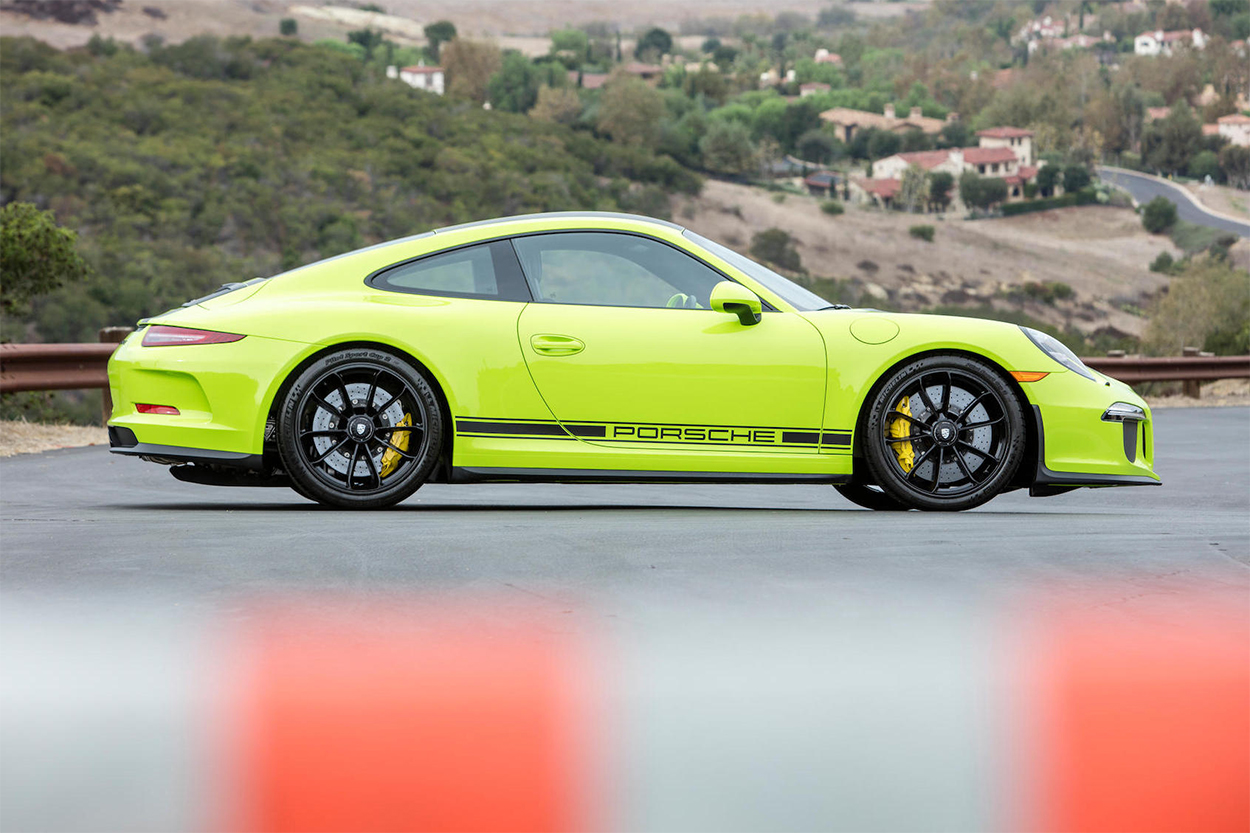 Above: 2016 Porsche 911R was sold at Bonhams for nearly $500,000, proving that the limited-run model can still command more than double MSRP — even with the imminent return of the manual GT3. Photo courtesy Bonhams
Three other 918 Spyders were offered last weekend, in addition to the one sold by Barrett-Jackson. Only Bonhams managed to move theirs (for about $1.3 million). The Gooding and Worldwide cars were no-sales, indicating that the 918 market probably isn't ready to absorb four cars in one weekend. 
On the whole, the Arizona results were positive, showing a Porsche market that in 2015 was perhaps a bubble in danger of bursting, as instead a stable and rational market. Amelia Island is next and both Gooding and RM/Sotheby's promise some very special Porsches will be on offer there.