Werks Reunion Amelia Island to debut two special Porsches on the East Coast [w/video]
Tuesday, February 6, 2018
[UPDATE 2-14-2018: Due to unforeseen circumstances, the Gunther Werks 400R will not make its East Coast debut at Werks Reunion Amelia Island.]
Werks Reunion returns to Amelia Island for its second year during concours week and it promises to build on the success of the inaugural event last year. Two notable cars will be making their Werks Reunion debut next month. Here's a short teaser on one, the 356 SL that won Le Mans. Rod Emory of Emory Motorsports, which restored the SL, will also bring a 356 with a 964 Carrera 4 drivetrain, one of his latest creations.
Porsche 356 SL Gmünd Coupe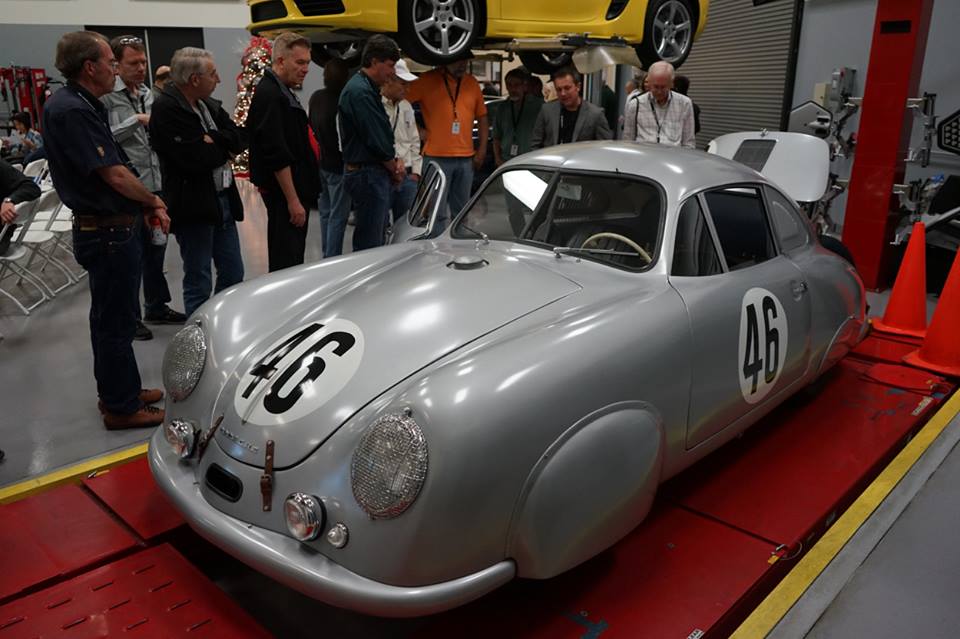 A small number of Gmünd coupes were re-serialed and converted to SL (sports leicht) specification for endurance racing. The SL-spec included louvered quarter windows, full wheel spats, and belly pans. It was the first Porsche to take a class-win at Le Mans and was at one time owned by John von Neumann. For over 50 years, the car hid in plain sight, at places like the Monterey Historics and the pages of Road & Track. Why do we say hiding in plain sight? Because the once-silver coupe was campaigned by its long-term owner as a red roadster, making its restoration to its original spec a massive undertaking for famed 356 guru Rod Emory. Emory had to use every means available to recreate missing pieces like the roof, including 3D scanning of existing 356 SLs and period photos. This amazing piece of Porsche history will attend its first Werks Reunion in Amelia Island on Friday March 9. Watch the in-depth presentation about the restoration, presented by Rod Emory, below.