Five insanely desirable Porsches for sale in Amelia Island
Above: Photo by Nathan Deremer ©2017 / Courtesy RM Sotheby's
With the addition of PCA's Werks Reunion, Amelia Island has solidified its position as a magnet for incredible Porsches, both on display and for sale. Gooding and Company and RM are bringing incredible special collections that we've highlighted previously. In fact, the Amelia Island auctions this year have what is likely the most incredible and wide-ranging assortment of Porsches for sale that we've seen at auction. Because of this, picking just five to highlight winds up being an essentially random task. Nevertheless, here are five stand-outs from a totally stand-out crowd:
---
1996 Porsche 911 GT2 Evo (Hollywood Wheels)

Above: Photo courtesy Hollywood Wheels Auctions
The GT2 Evo is probably the coolest, most over-the-top iteration of what is arguably the coolest series of air-cooled 911s, the 993. It's certainly the highest-spec 993 with 600 horsepower and 490 pound-feet of torque. Somewhat forgotten in period (it was overshadowed by the incredible GT1): just 11 were built before Porsche began to concentrate on competition versions of the first water-cooled 911, the 996.  This one has had just one owner who put about 4,500 miles on the car. Hopefully we'll see it turn a wheel in anger on the track some time in 2018. No pre-sale estimate given.
---
1996 Porsche 911 GT2 (Lot #55 at Gooding and Company)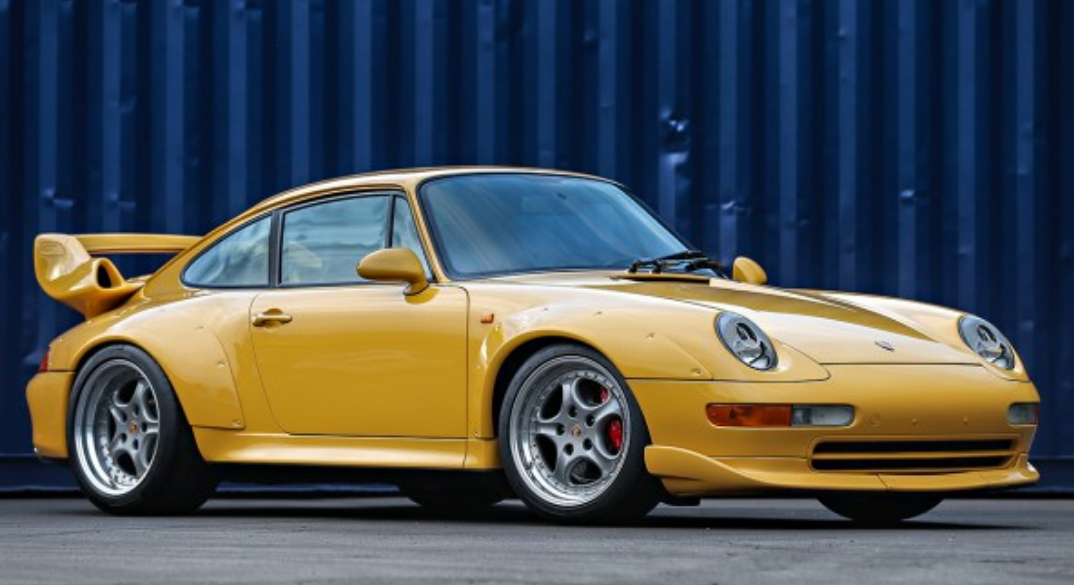 Above: Photo courtesy Gooding & Company
Tamer and more street-friendly than the GT2 Evo above, this striking Speed Yellow car burned up social media postings when Gooding displayed the car at its Scottsdale auction, and rightfully so. In best turbo Porsche widow-maker tradition, the 993 GT2 sends 430 hp to the rear wheels, only with no driver's aids, it's a thoroughly analog car — and a lightweight one, too, with thinner glass, some aluminum panels, and a stripped-down interior. The only buzzkill here is that it's NHTSA "show and display only." It will be another three years before the car falls under the 25-year rule for EPA and DOT exemptions to legally drive it on the street. Pre-sale Estimate: $1,500,000 to $1,800,000.
---
2016 Porsche Cayman GT4 Clubsport (Lot #112 at RM/Sotheby's)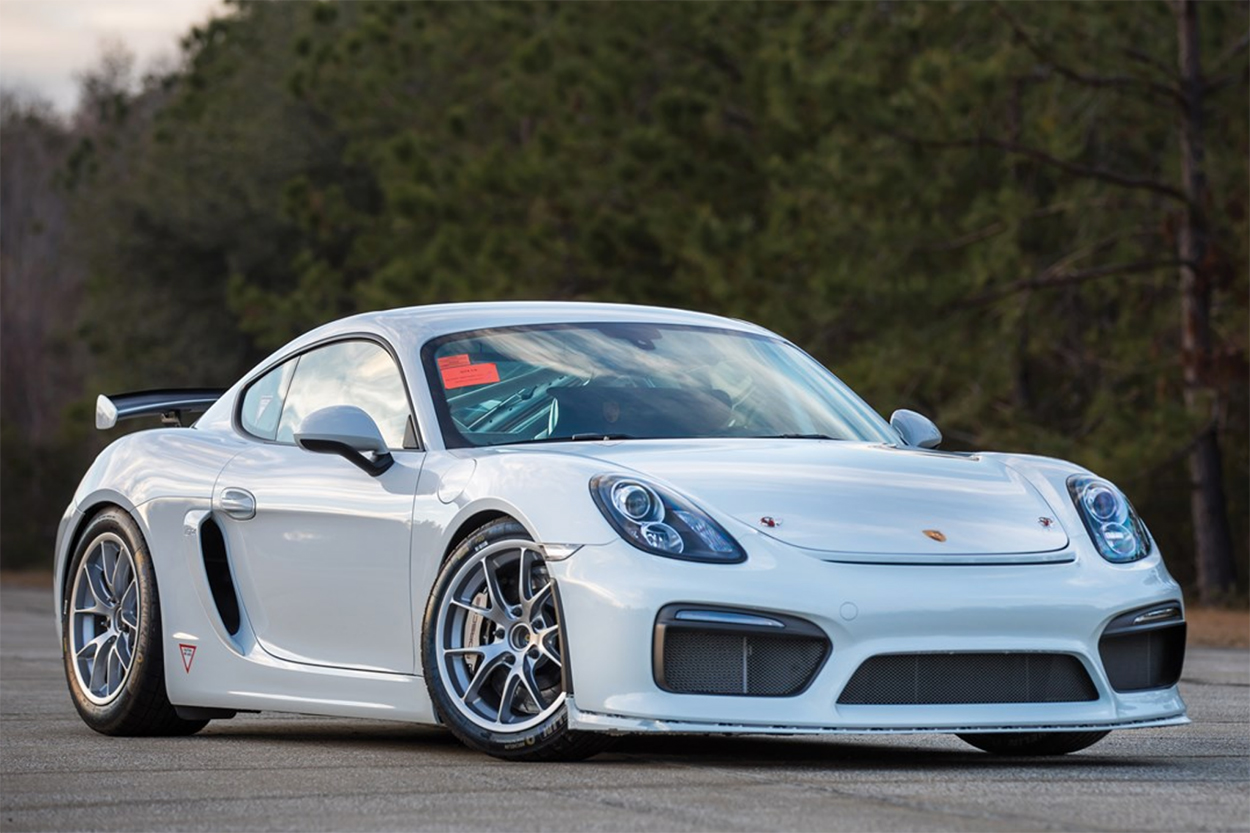 Above: Photo by Nathan Deremer ©2017 / Courtesy RM Sotheby's
Essentially a turnkey racer, with the factory "spare parts package" included, this GT4 Clubsport is also essentially brand-new, with just delivery miles showing. At 2,870 lbs. (without fuel or driver), a Clubsport lighter by about 85 pounds compared to a street GT4. Curiously, one thing that was not eliminated: The A/C system remains intact and functional. Pre-sale Estimate: $200,000 to $250,000.
---
2011 Porsche 911 GT2 RS (Lot #13 at Gooding and Company)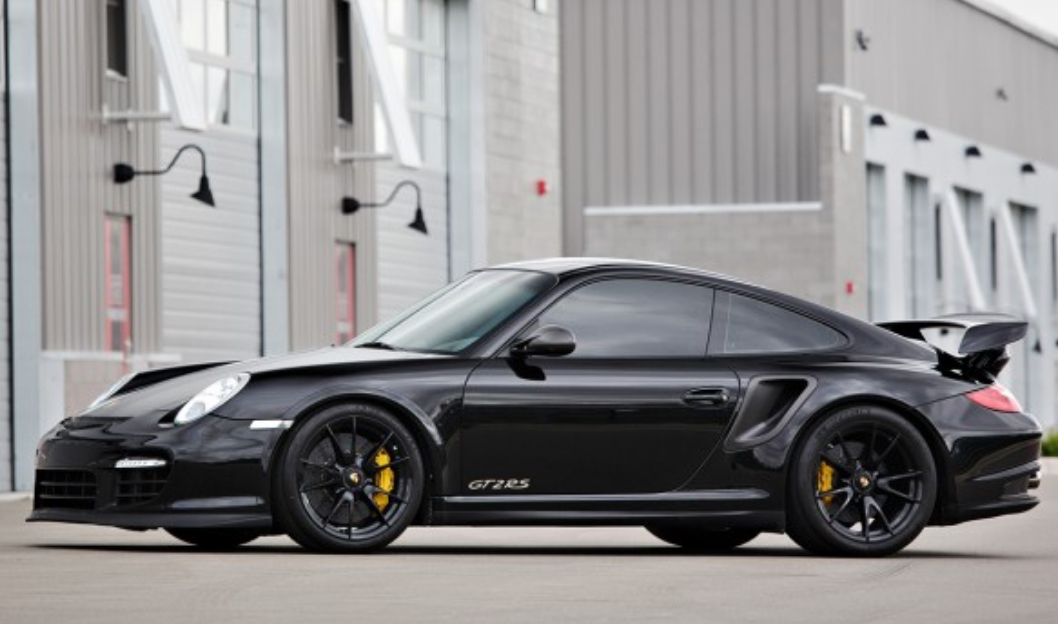 Above: Photo courtesy Gooding & Company
The aptly numbered Lot 13 at Gooding is this pure evil, black 997 GT2 RS. Going with the full Beelzebub package of black with a black interior and red Alcantara seat inserts, this particular GT2 has something over the pair of 993 GT2s above — you can legally drive it away from the auction. It's one of just 142 sold in the US through PCNA and it's therefore fully compliant with all DOT and EPA regulations. With 620 hp and a 205 mph top speed, it's best to have a traffic lawyer on permanent retainer. Pre-sale Estimate: $500,000 to $600,000.
---
1959 Porsche 356 A Coupe (Lot #181 at RM/Sotheby's)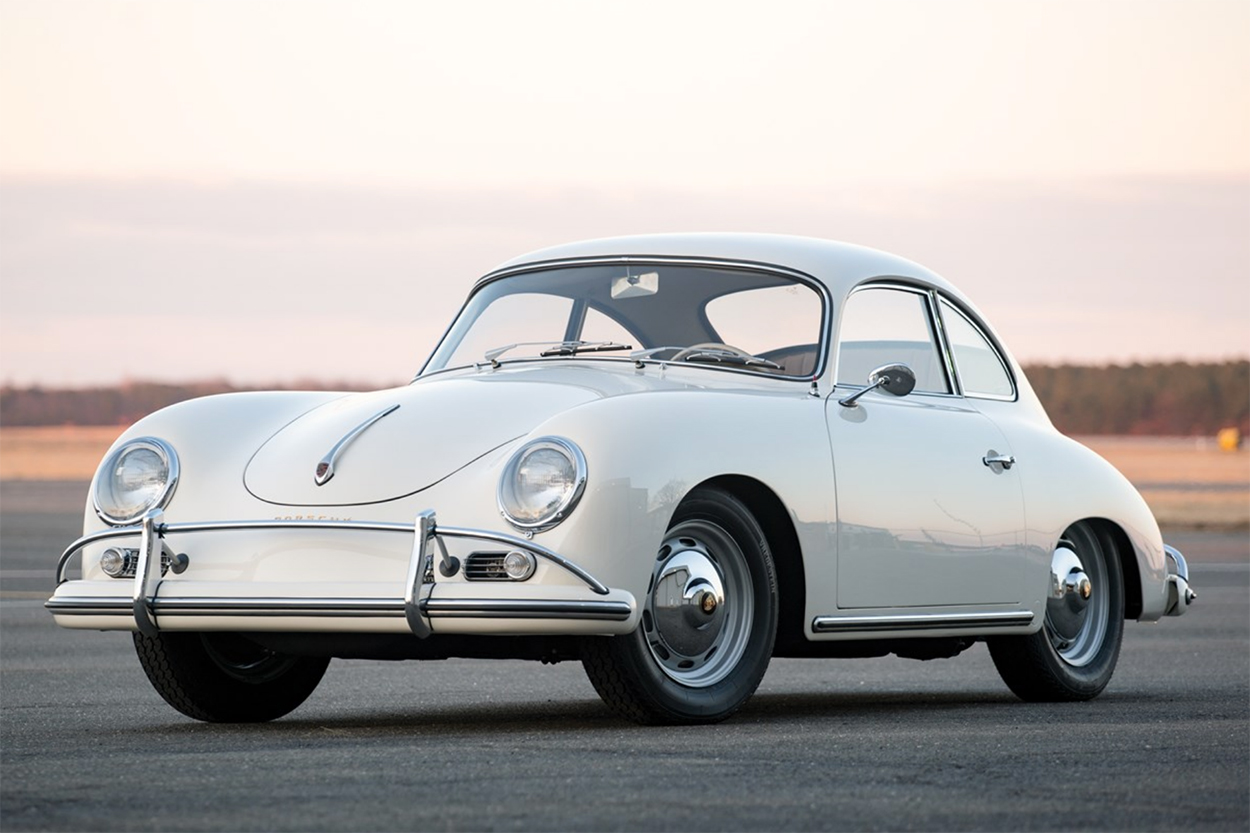 Above: Photo by Erik Fuller ©2018 / Courtesy RM Sotheby's
When planning their block order, auction companies often follow up a supercar with something fun, frisky, and a little more attainable, so, we'll do the same thing. From a 600+hp GT2 to about 90 hp, it's a 356 A coupe in the iconic Porsche shade of Ivory with a recent restoration that pretty much checks all the boxes for any Porschephile. Fresh gearbox? Check. Fresh 1600 Super engine? Check. Detailed undercarriage and engine compartment? Check. Fresh Vredestein radials? Check. Sign us up. Pre-sale Estimate: $100,000 to $140,000.