Late-model Porsches rule in Amelia Island — for the first time, all of the top five sales date from the 1990s or later
Article by Rob Sass
Above: Photo by Patrick Ernzen / ©2017 Courtesy of RM Sotheby's
It's hard to call this a seismic shift — we've seen this coming for a while — but the Amelia Island auctions have likely cemented the proposition that low-production, late-model Porsches are blue-chip collectibles, not a fad, not a bubble in the making, but a here-to-stay reality in the collector car world. Whether it's a sign of a generational shift taking place in collecting or simply the market realizing that the best performance cars of 1990s were truly something special — the last and the greatest cars of the analog era — the market for these cars is white-hot.
Here are the top five sales in order:
1993 Porsche 964 Turbo S Leichtbau – $1,760,000 (Gooding & Company)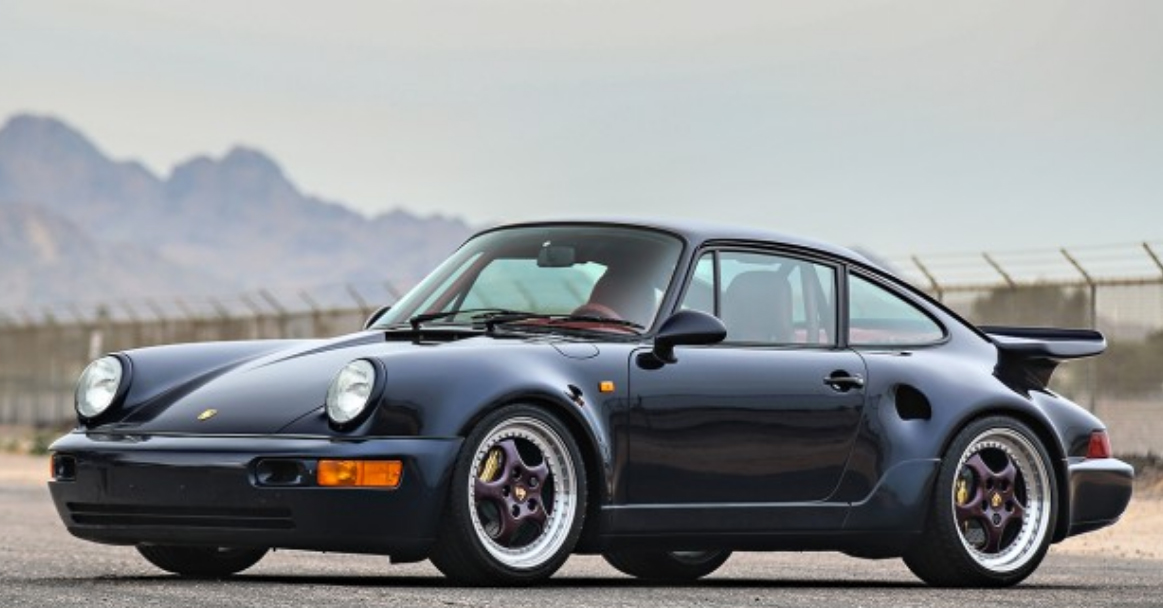 In the days of lightweight specials where 90 pounds of saved weight is deemed impressive, the 964 Turbo S Leichtbau tipped the scales at 430 lbs. less than a normal Turbo S at just 2,844 lbs. Its single KKK turbocharger boosted the already potent 3.3-liter turbo engine to over 380 horsepower. Nearly every interior surface in the car was covered in red leather — even the gauge rings are covered in cowhide, including the speedometer/odometer, which shows a mere 95 kilometers (59 miles) from new. The end result was stunning, but not unexpected for such a special car.
---
1993 Porsche 911 Carrera RS 3.8 – $1,655,000 (RM/Sotheby's)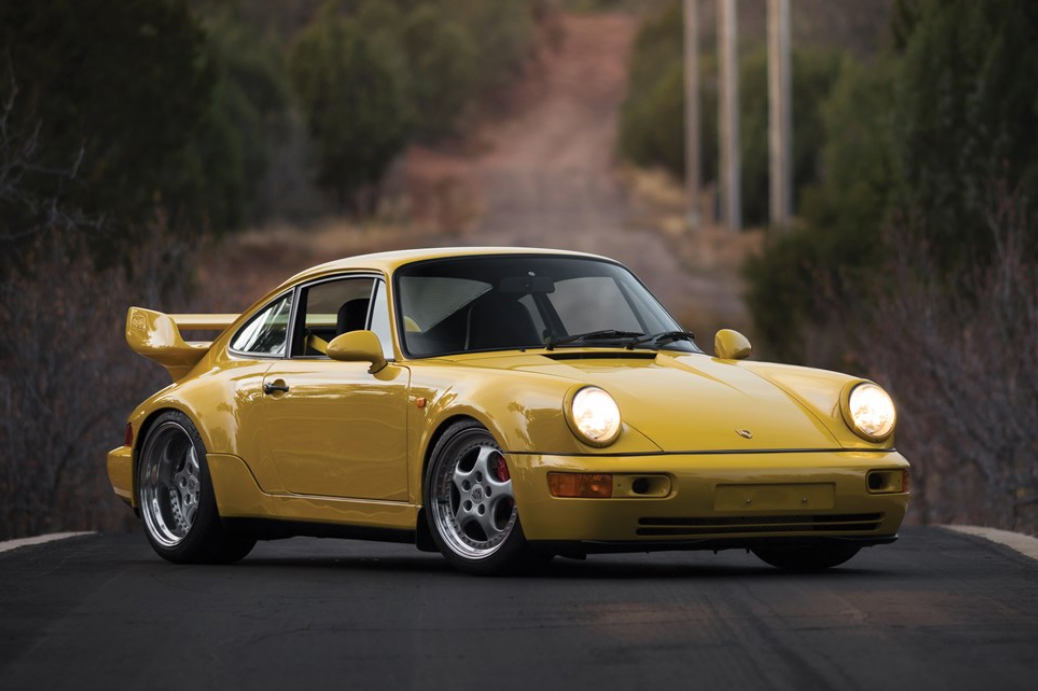 Photo by Patrick Ernzen / ©2017 Courtesy of RM Sotheby's
Yet another special 964, this one naturally aspirated, also fits the pattern of being extremely rare and a homologation special. Just 55 were built (three more than the FIA production mandate for Group N production-based GTs), none of course for North America where this one arrived from a Japanese collection on a "show and display" EPA/DOT exemption. Perhaps one of the most charismatic naturally aspirated 911s, it took the lightweight formula pioneered by cars like the original 911R and the 2.7-liter Carrera RS and brought it into the 1990s. Unlike the previous lot, this Speed Yellow monster was actually used by its previous owner, showing over 6,500 kilometers (~4,040 miles).
---
1990 Porsche 962C – $1,595,000 (Gooding & Company)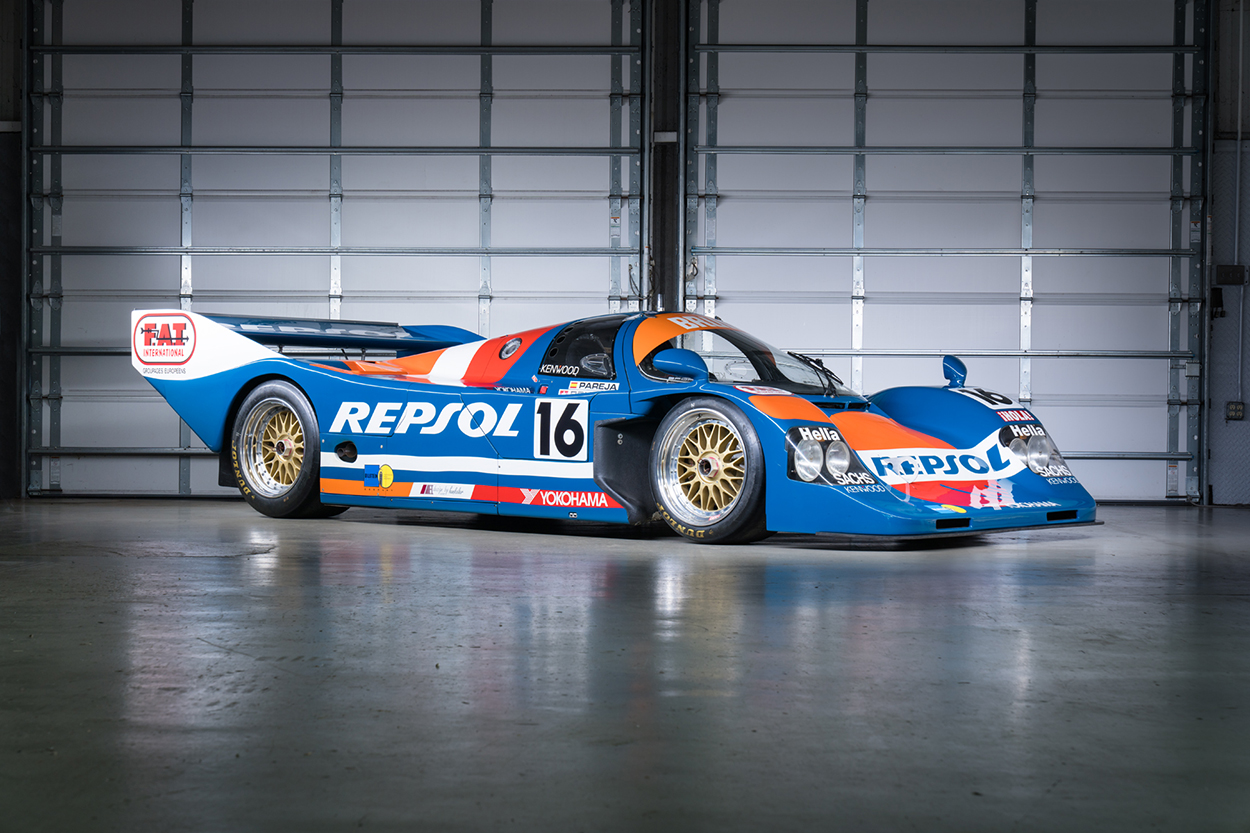 Photo courtesy Gooding & Company
While it may be heresy to 917 fans, the 956/962 is likely the greatest car to turn a wheel in endurance racing. Simply in terms of longevity, it's incredible — 12 years separate its first and last wins at Le Mans. That's an eternity for a non-production-based car. The likes of Hans Stuck and Derek Bell believe it to be the greatest race car of all time. Then there's the entirely subjective. The 962 is gorgeous, the last of the truly beautiful Porsche prototype racers. There's a huge gap in value between Werks cars and privateer cars like this 962C, whose top finish was 6th place at Monza in 1991, but we quibble. This was a very special Porsche competition car that sold for about $95,000 over the low end of its pre-sale estimate.
---
2015 Porsche 918 Spyder – $1,540,000 (Gooding & Company)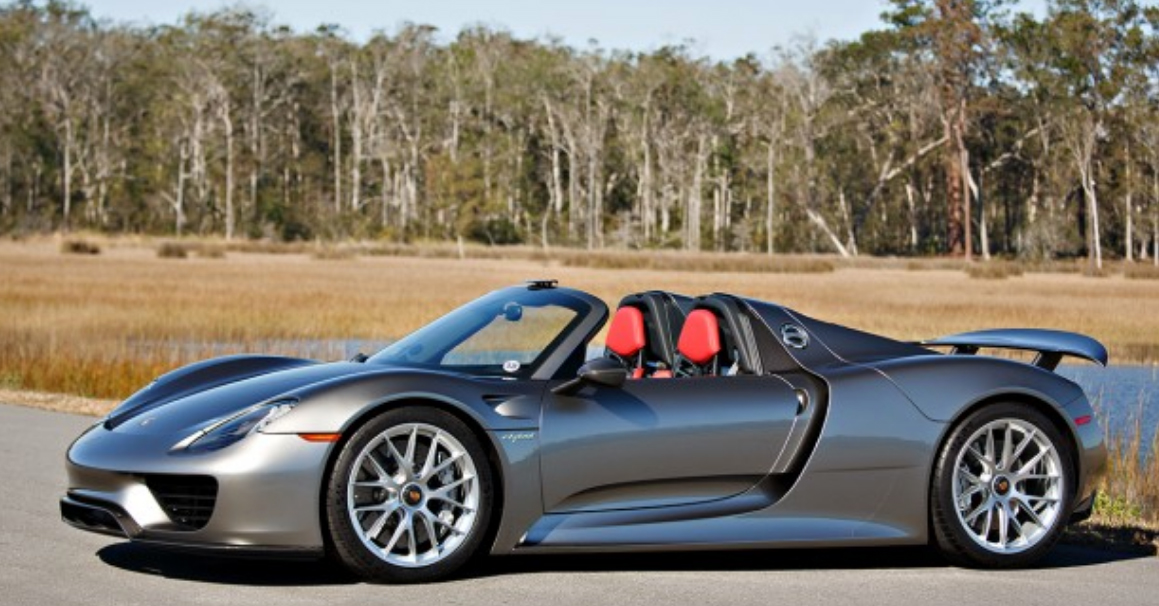 Photo courtesy Gooding & Company
As we mentioned in our Scottsdale coverage, there were plenty of 918s for sale there (four as a matter of fact, of which only two sold). Perhaps the market was holding out for this car — $63,000 worth of liquid silver over special order red leather, with just 2,500 miles on it, most put on the car by the legendary Hurley Haywood as attested to by the customary Brumos windshield decal. The final price realized was about the middle of the pre-sale estimate range and probably the top of the current market for a 918 Spyder with more than delivery miles.
---
1996 Porsche 993 GT2 – $1,485,000 (Gooding & Company)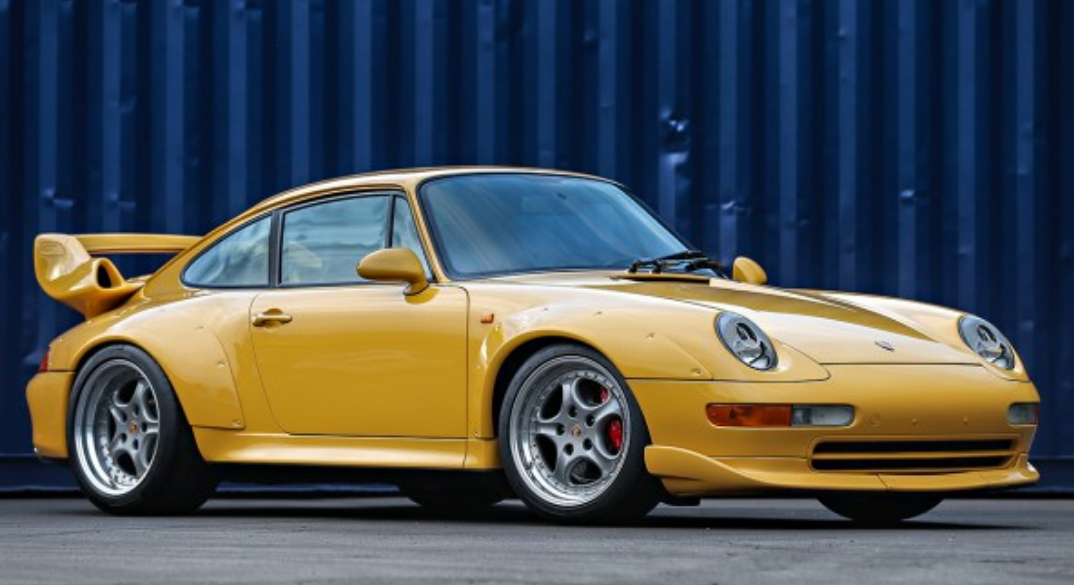 Photo courtesy Gooding & Company
Along with a Riviera Blue 993 RS 3.8, this car was displayed by Gooding at its Scottsdale sale, where detailers were on call to remove drool marks. One of the last great "widowmakers," turbocharged, rear-wheel-drive Porsches with no driver's aids, it was one of just 194 street versions of the 993 GT2. This car truly is one for the ages and, dare we say it, was well bought at a whisker below the low end of the pre-sale estimate of $1.5 to $1.8 million.
---
So what's missing here? Well, anything built prior to 1990. A 1976 934 didn't quite make the top five at a little over $1.3 million. The incredible 1974 2.1-liter RSR, that bested several Matra prototypes to take 2nd place overall at Le Mans in 1974 was a no-sale at $5.4 million, as was a Licht Gelb Carrera RS 2.7 at around one-tenth that bid.
On the affordable side, perhaps it's time to think about snapping up a clean 944 or a 914. For the second time in a year, a four-cylinder 914 flirted with the $100,000 mark. Following up RM/Sotheby's sale of an ultra-low miles 914, Gooding sold a near-perfect, 5,000 mile 1974 2.0-liter car in attractive Zambizi Green for the same amount. These results are outliers for very special cars, but it certainly shows that the 914 has been thoroughly accepted at this point as a real Porsche. Ditto the 944. Gooding also sold a gorgeous 8-valve 1986 944 with just over 5,000 miles on it for almost $42,000.