Second annual Werks Reunion Amelia Island celebrates Porsche and 356 Outlaws [w/video]
Article and photos by Damon Lowney
The 2018 Werks Reunion Amelia Island hosted by Porsche Club of America went off without a hitch on Friday, March 9, the day before the flagship Concours d'Elegance. It attracted more than 500 Porsches in the display corral and judged classes, thousands of spectators throughout the day, and hundreds more Porsches in the spectator parking area. Enthusiasts came together to celebrate camaraderie, the marque — and Outlaw 356s in particular.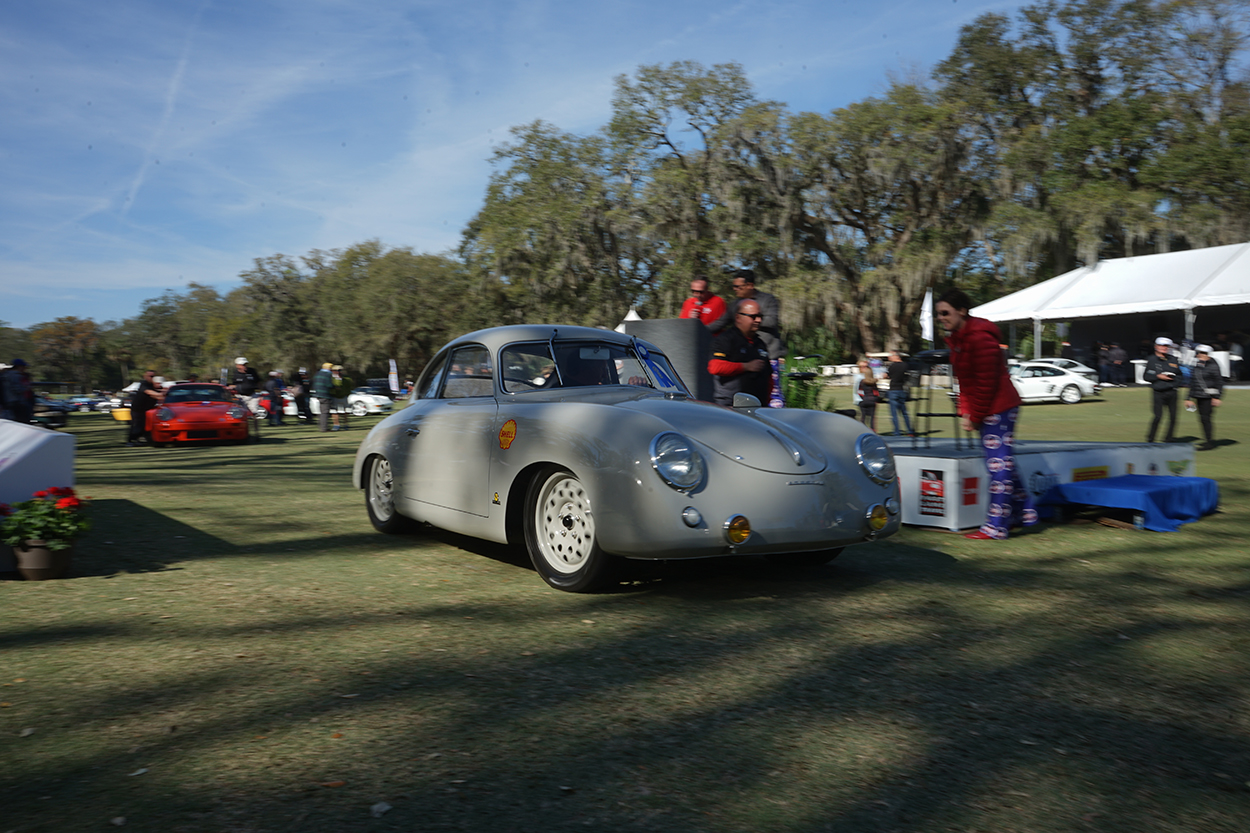 Title sponsor Pirelli set up its booth in the center of the show field and dispensed free coffee drinks of all types at its booth, where spectators could browse the company's products and relax. PCA and Pirelli raffled off two sets of tires throughout the day as well — another benefit of registering a Porsche to display.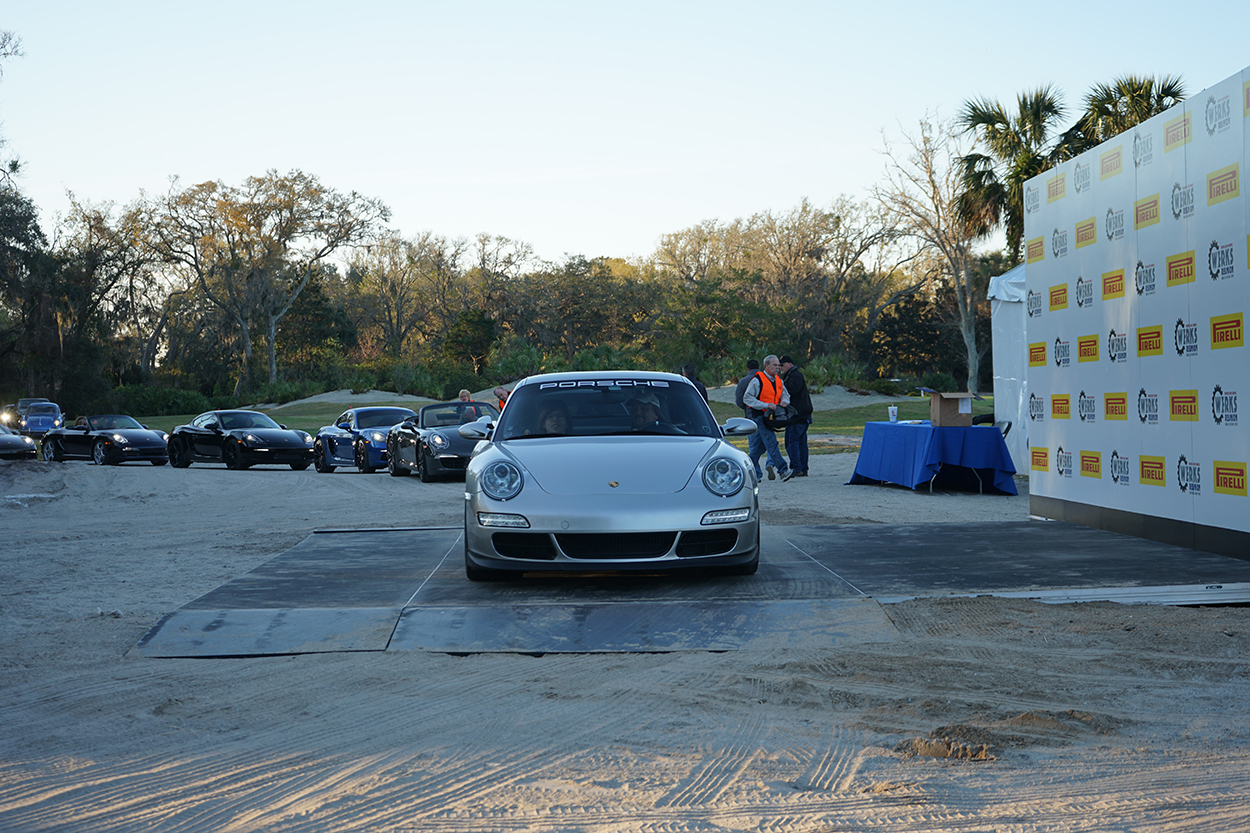 This year PCA chose to celebrate Outlaw Porsche 356s and invited the man behind the Outlaw concept, Rod Emory of Emory Motorsports, to bring along a few significant projects. They included the 1951 Porsche 356 SL, Porsche's first Le Mans-winning car, and his latest creation, a 356 with a 964 Carrera 4 drivetrain — a car that its owner says will be used as his winter driver. Watch Emory's presentation about the Outlaw story and the 356 SL, plus commentary from John Oates of Hall & Oates, one of Emory's clients.
Above: Rod Emory and John Oates speak about Porsche 356 Outlaws and the first Porsche to win at Le Mans. Video by Damon Lowney.
Porsche Cars North America, Porsche Classic, and Porsche Design shared a booth on the show field. Some highlights included new cars on display, plus a couple classics such as a "barn find" 356 that will be going through a restoration by Porsche Classic, and the 1985 911 Speedster Concept commissioned by the late Porsche CEO Peter Schutz. Porsche Design brought its wares, including timepieces, clothing, and other accessories.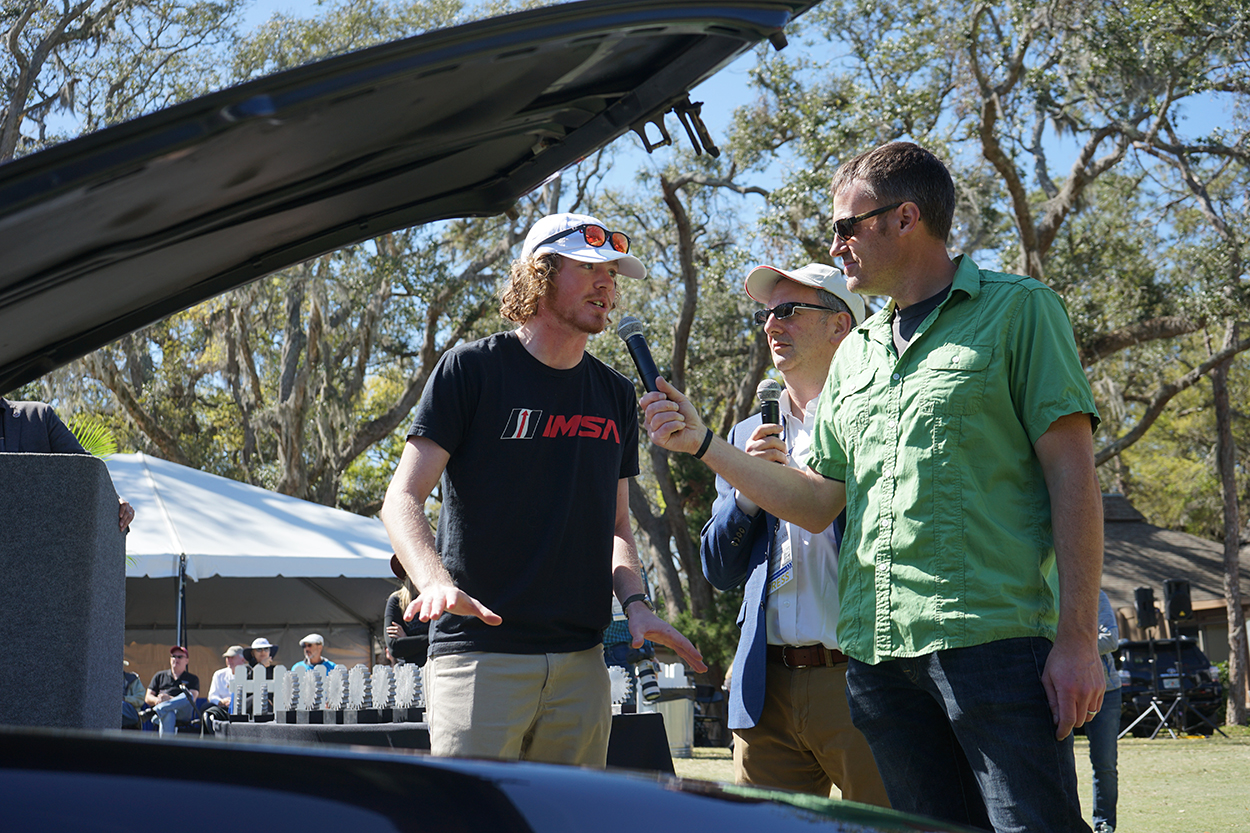 A special treat came from Richard Griot, founder of Griot's Garage, who brought his Porsche 908/2 to the stage. He spoke about its history, how it is to drive, and then eventually started it up for the crowd and blipped the throttle. The roar of the flat eight was almost deafening — once the three-minute warm-up was completed. Watch the video below.
Above: Richard Griot, founder of Griot's Garage, brought his Porsche 908/2 and started it up for the crowd. Video by Damon Lowney.
As the show was under way, Hollywood Wheels Auctions, the official auction house of Werks Reunion Amelia Island, was taking the highest bids on its lots at the nearby Omni hotel conference center, including a beautiful 993 GT2 Evo.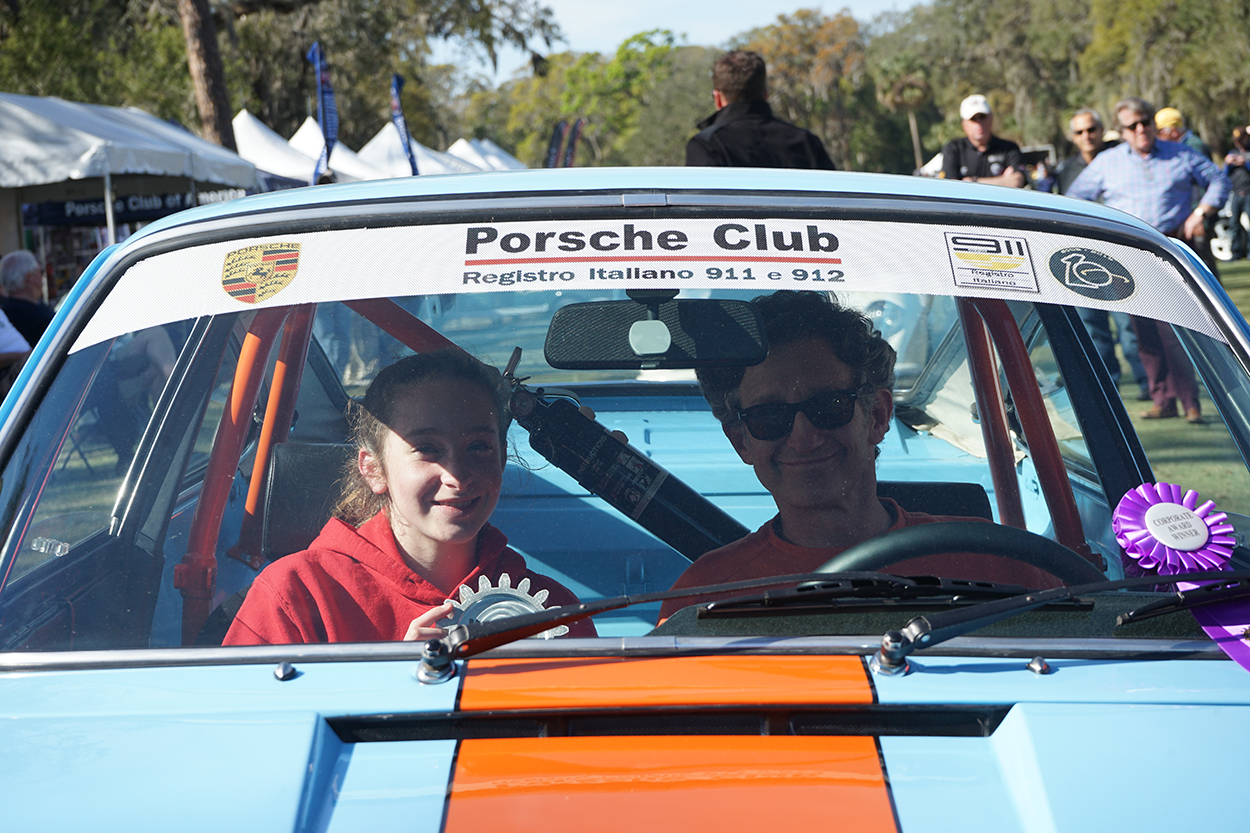 Around 2:45 PM, the awards ceremony for the judged classes began, which were followed by the event sponsors' favorite Porsches. Watch the full awards ceremony below, and scroll down further for a picture and description of each winner.
Above: Watch the full Werks Reunion Amelia Island Awards Ceremony. Video by Nathan Merz.
If you were not able to attend Werks Reunion Amelia Island this year, we'll be back next year at the same location. And if you're on the West Coast, be sure to mark the date for Werks Reunion Monterey, on Friday, August 24.
---
Werks Reunion Amelia Island First Place Award Winners
Peter Bartelli — (P1) 356 Closed — 1963 356 Carrera 2000 GS Coupe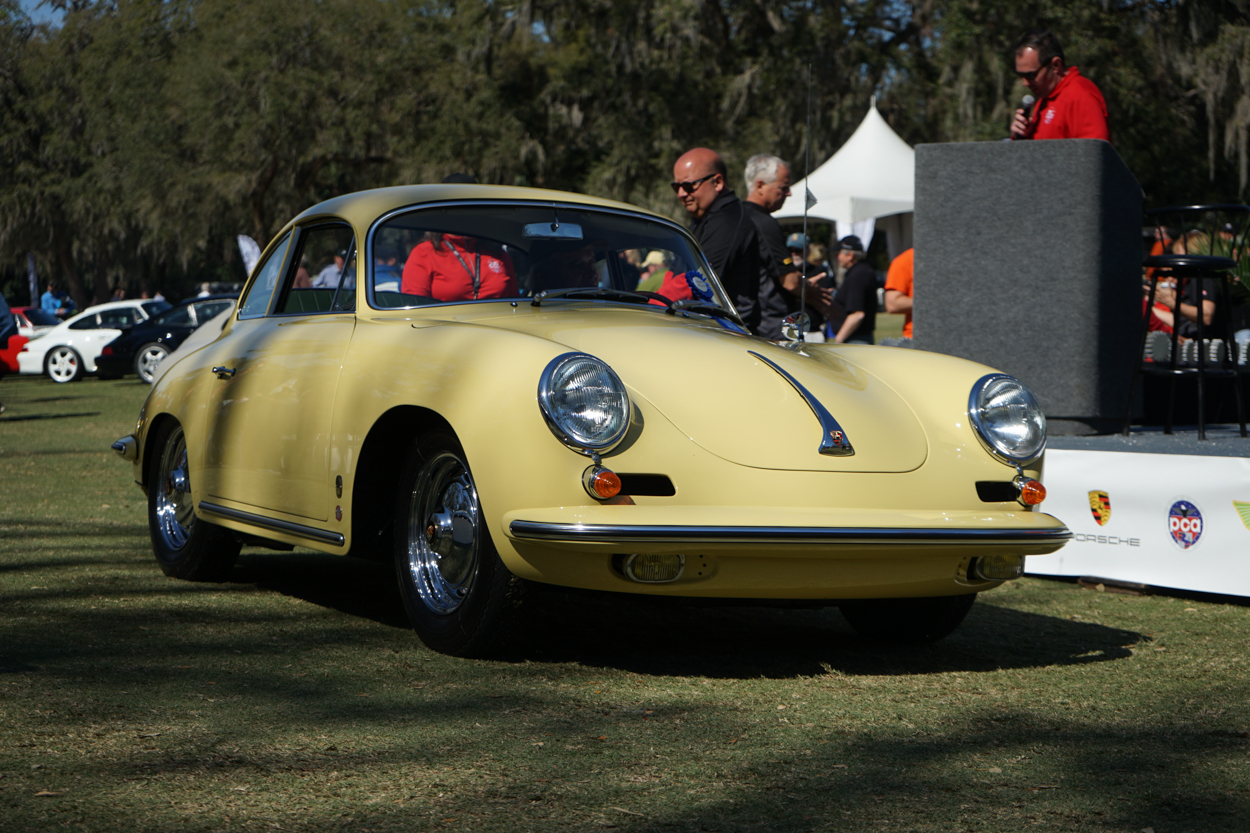 ---
Christian Carlsen — (P1A) 356 Open — 1965 356 Cabriolet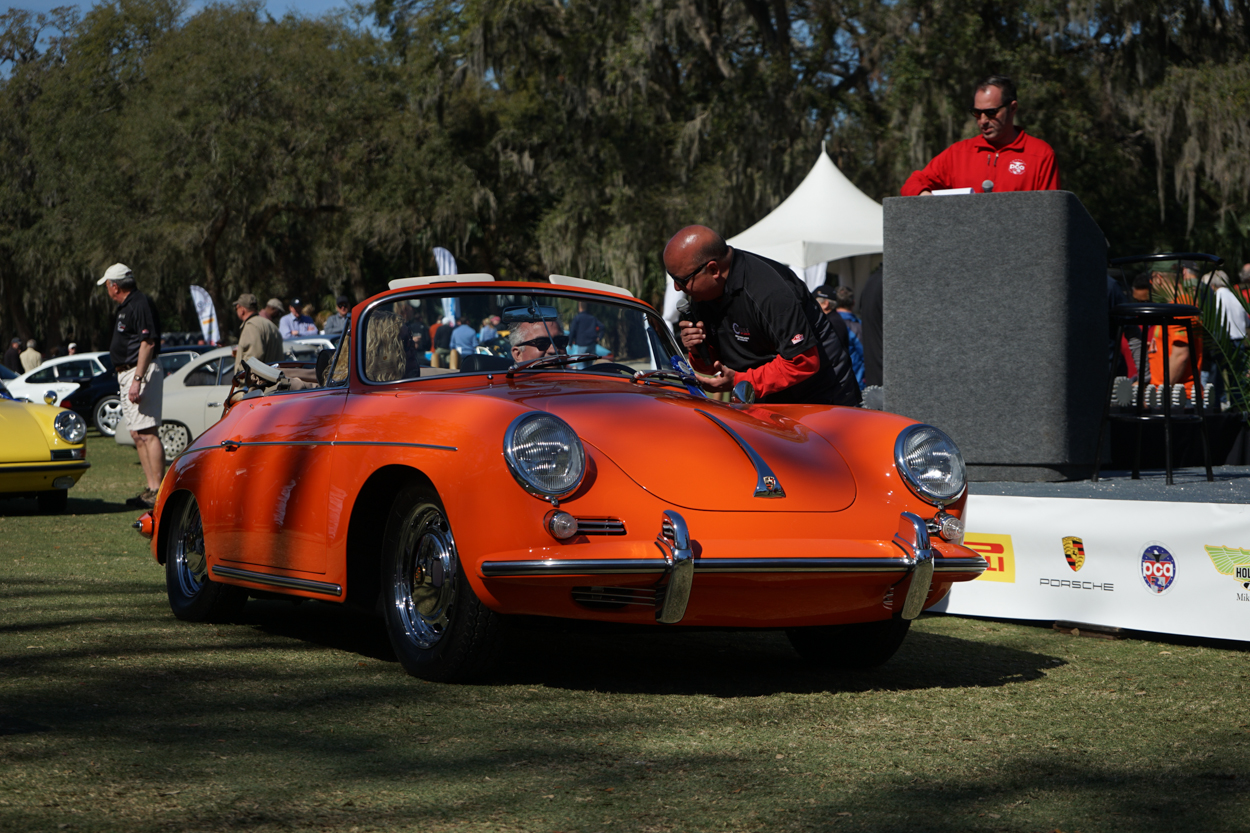 ---
John Hodgson — (P2) 1965-68 911 / 912 — 1968 911S SWT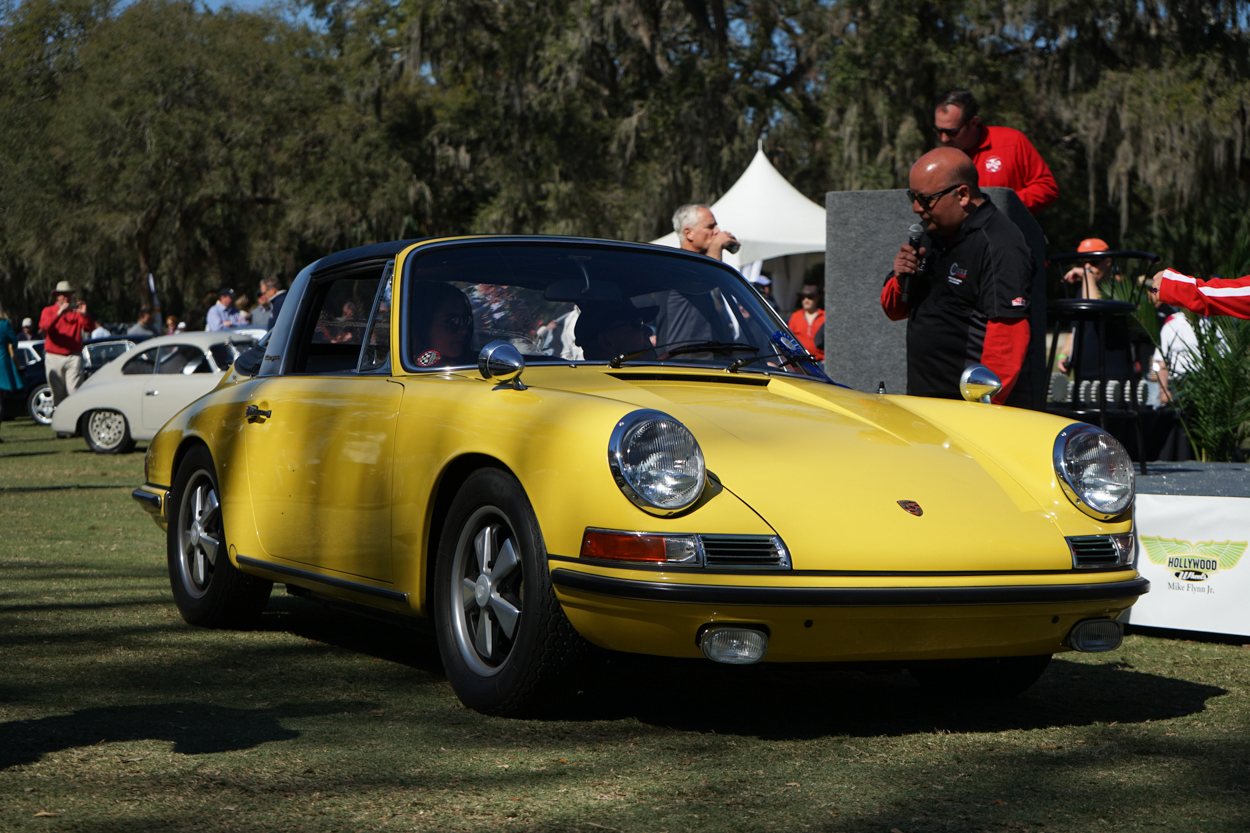 ---
Michael O'Krongly — (P3) 1969-73 911 / 912 — 1973 911T Targa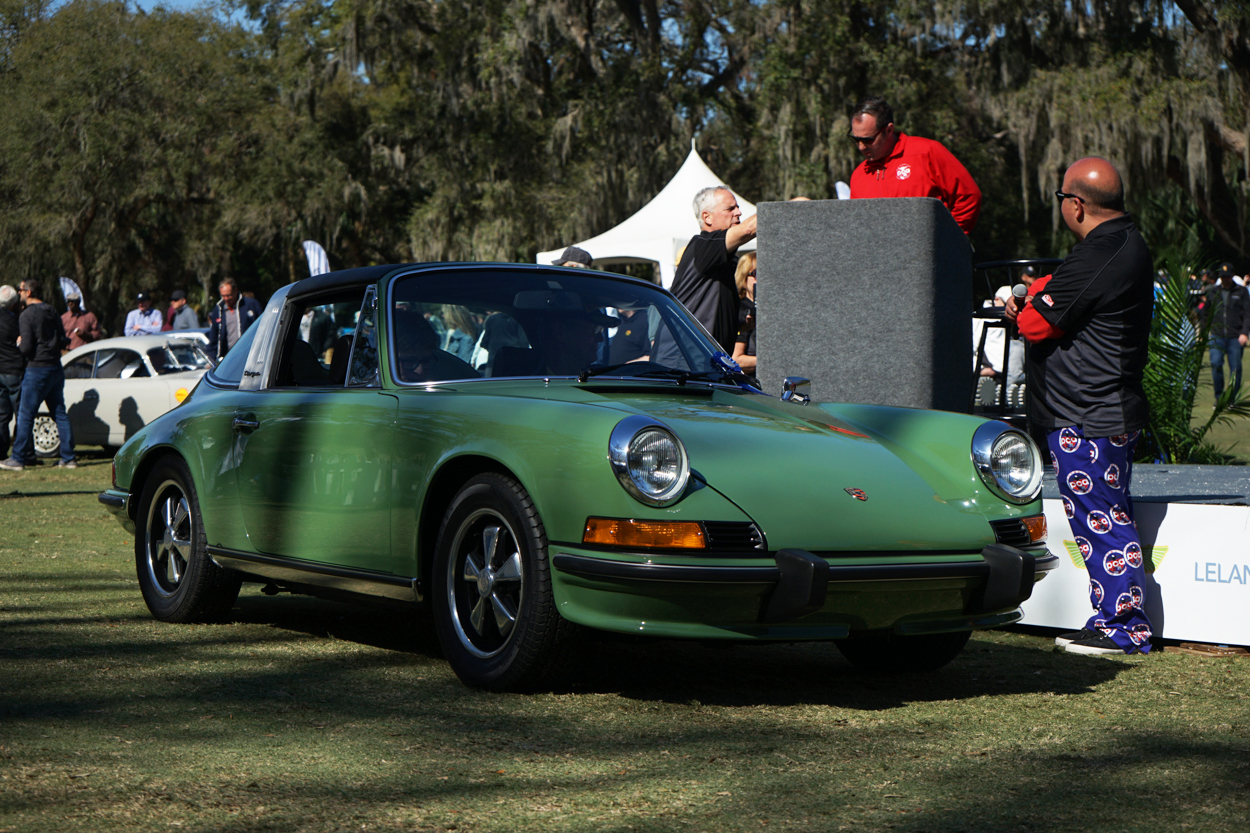 ---
Kevin Meany — (P4) 1974-89 911 / 912E — 1989 911 Turbo (930)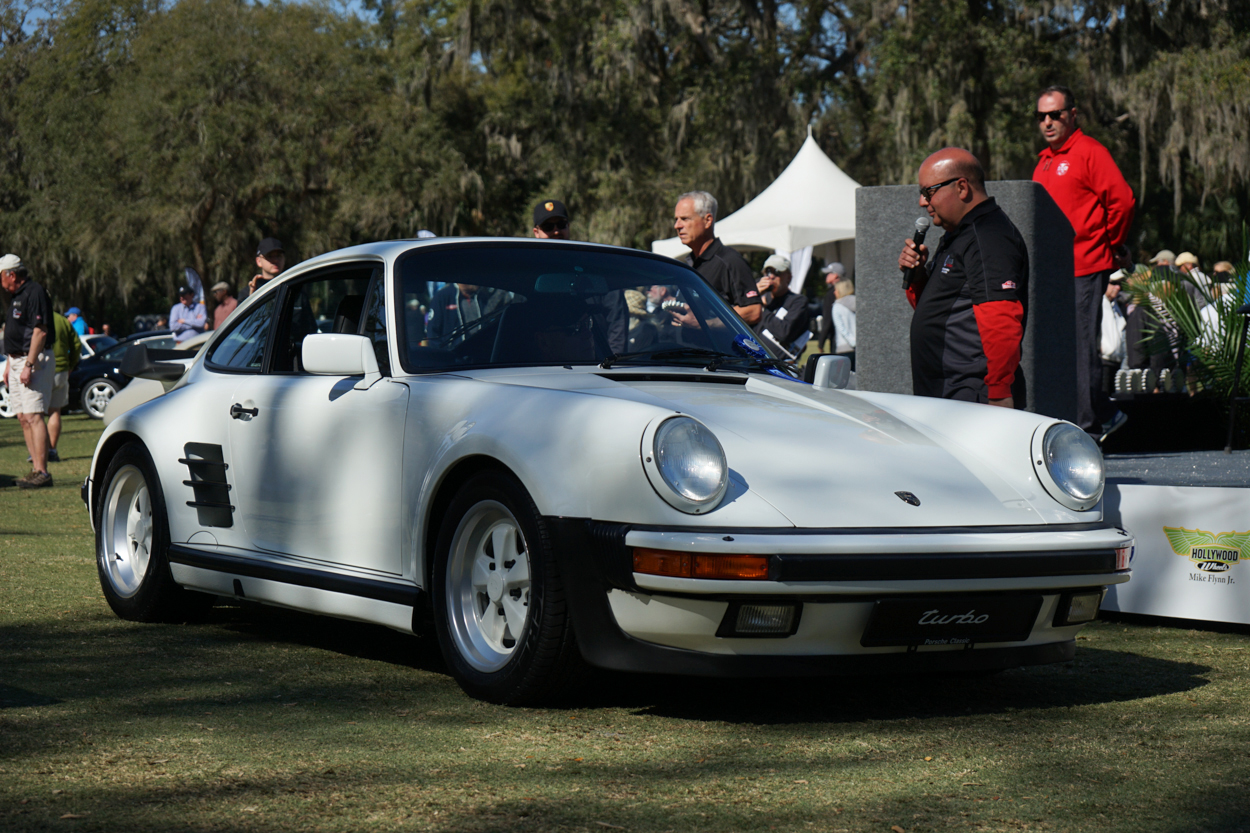 ---
Edwin Martin — (P5) 1989-98 964 / 993 — 1996 911 Turbo (993)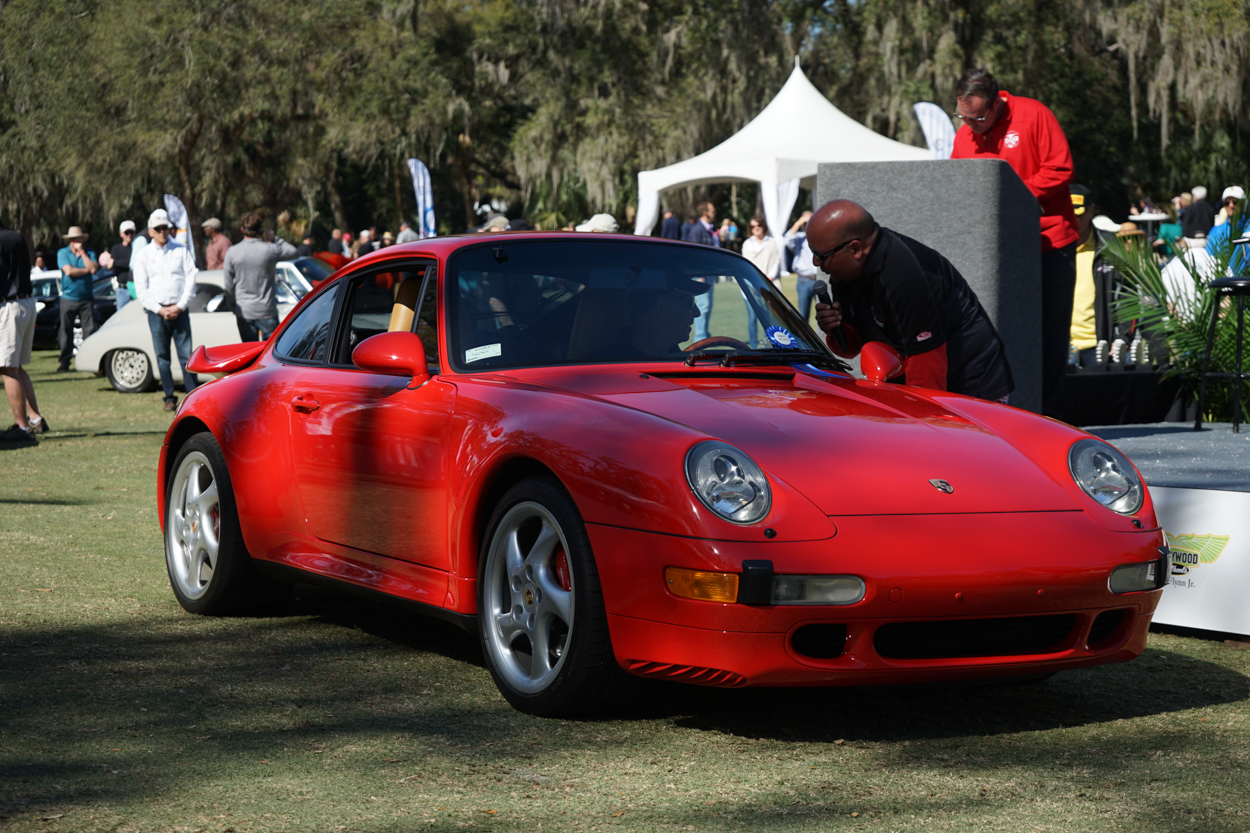 ---
Kevin Fitzsimmons — (P6) 1999-2010 996 / 997 — 2009 911 Carrera 4S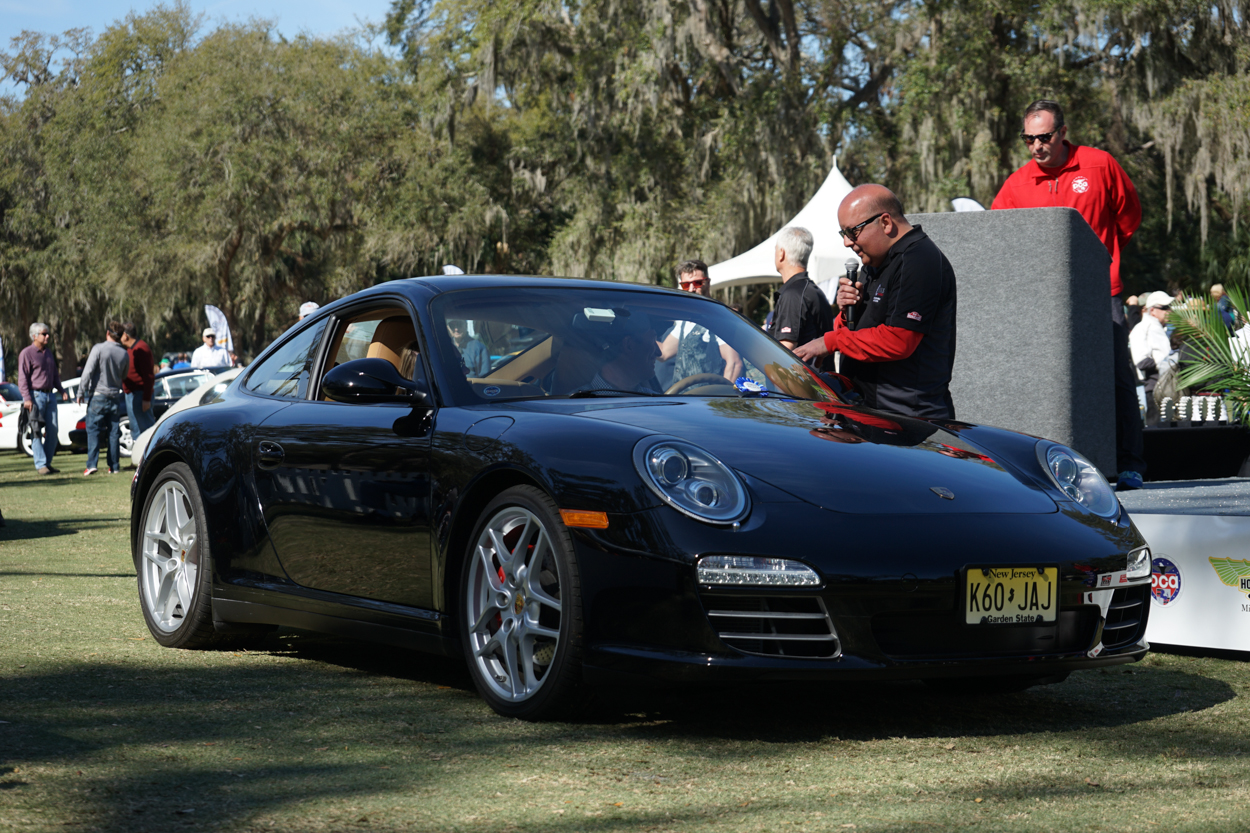 ---
Doug McKee — (P6A) 2011-present 991 — 2018 911 Carrera S Cabriolet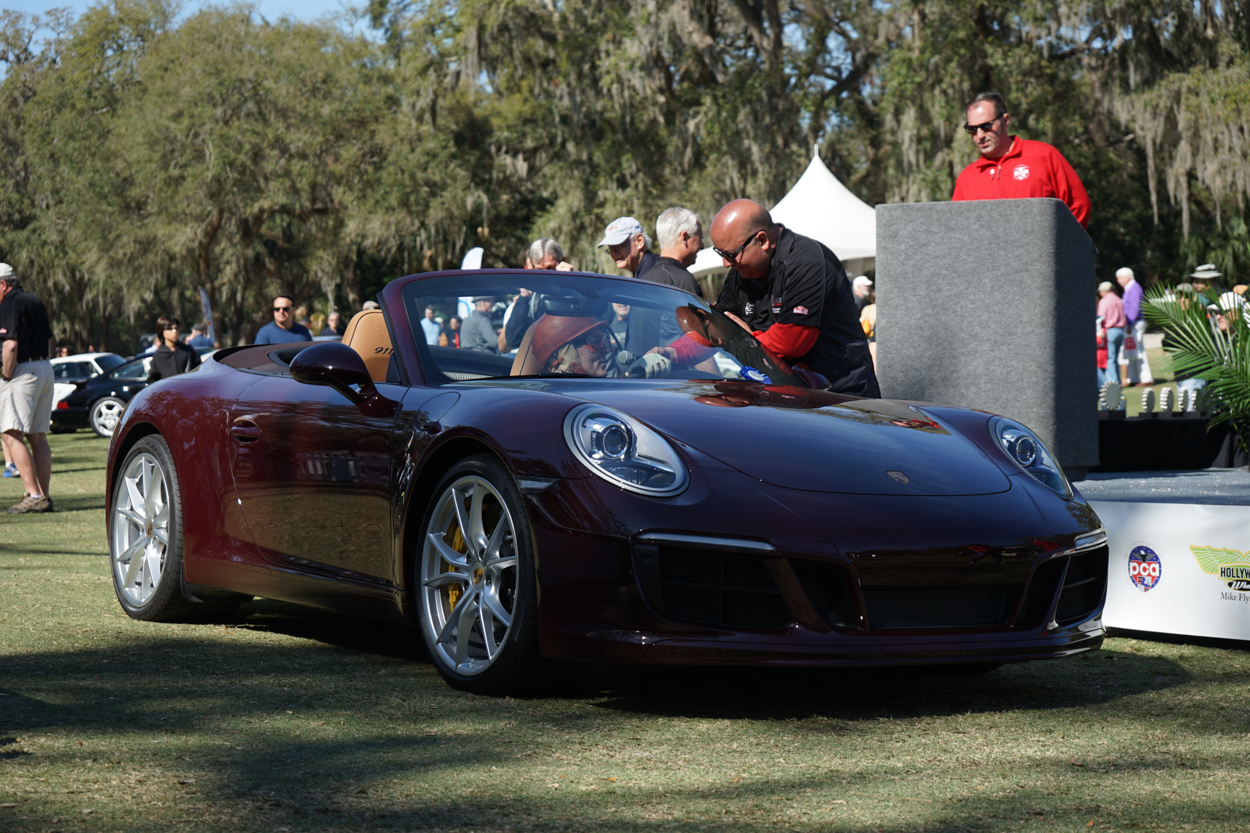 ---
Christopher Turner — (P7) 914 / 914-6 — 1970 914-6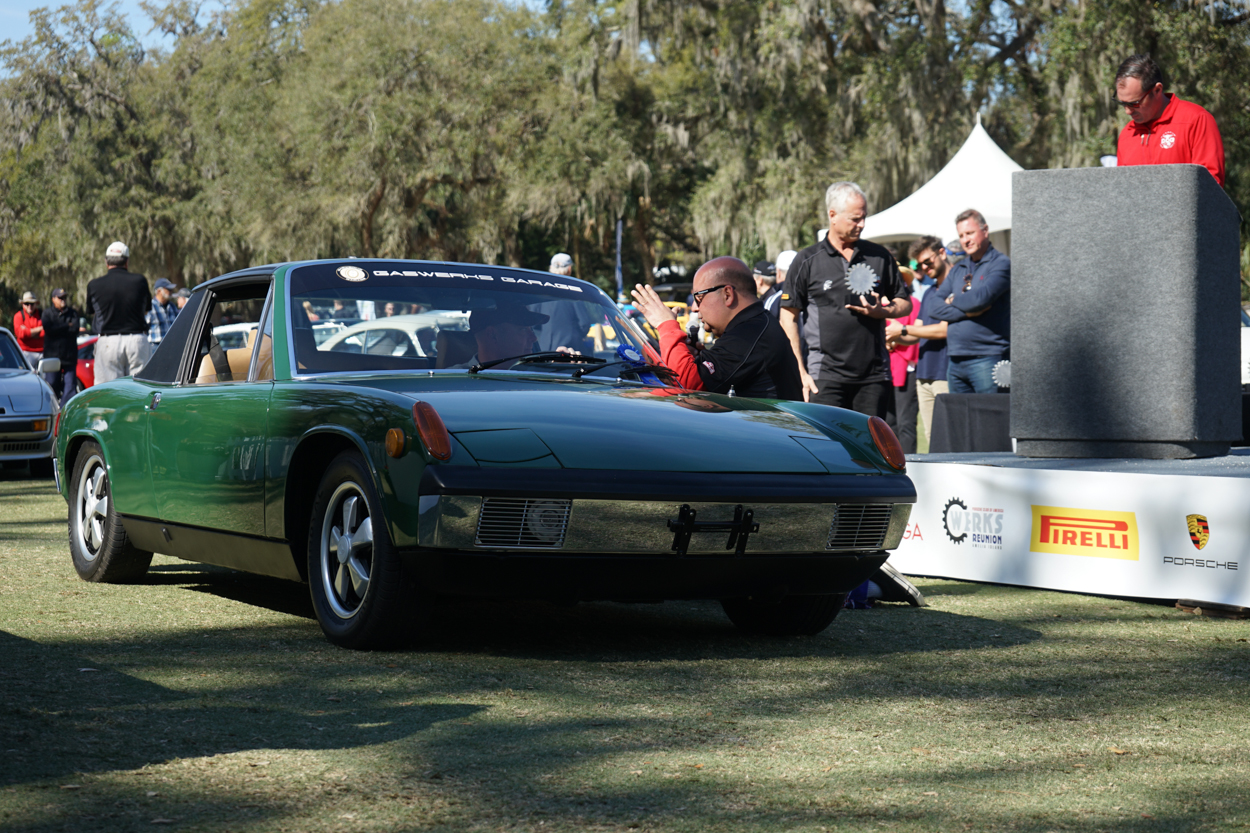 ---
Gary Edwards — (P8) 924 / 944 / 968 / 928 — 1981 924 Turbo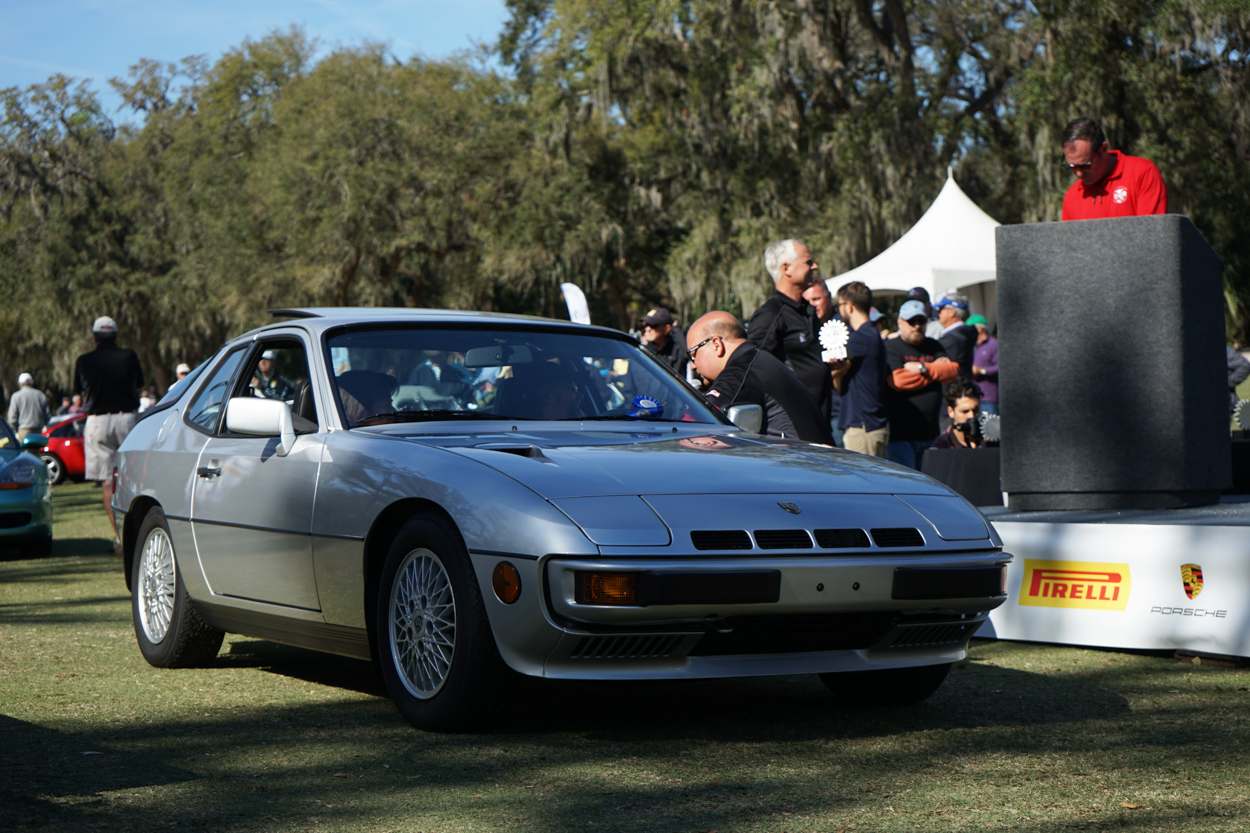 ---
Roger Graziano — (P9) Boxster — 1999 Boxster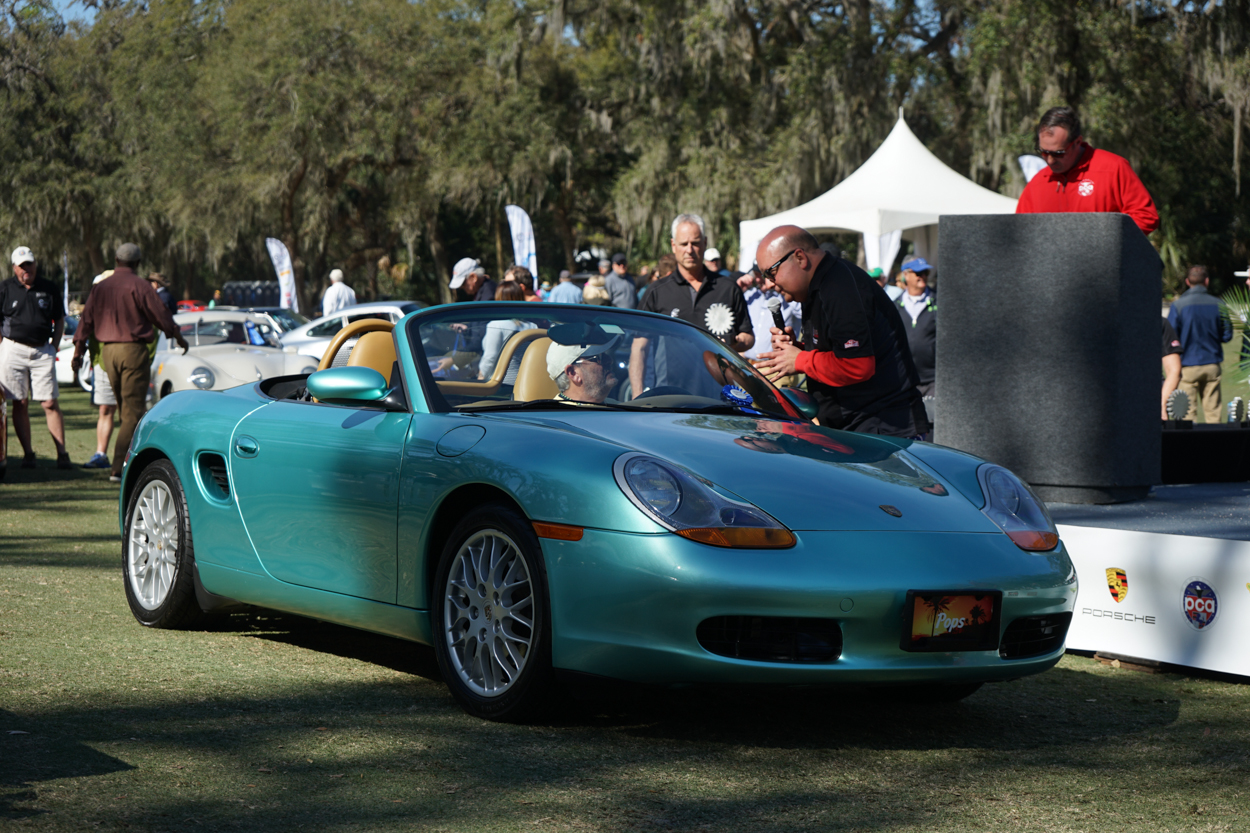 ---
Bryan Barker — (P9A) Cayman — 2016 Cayman GT4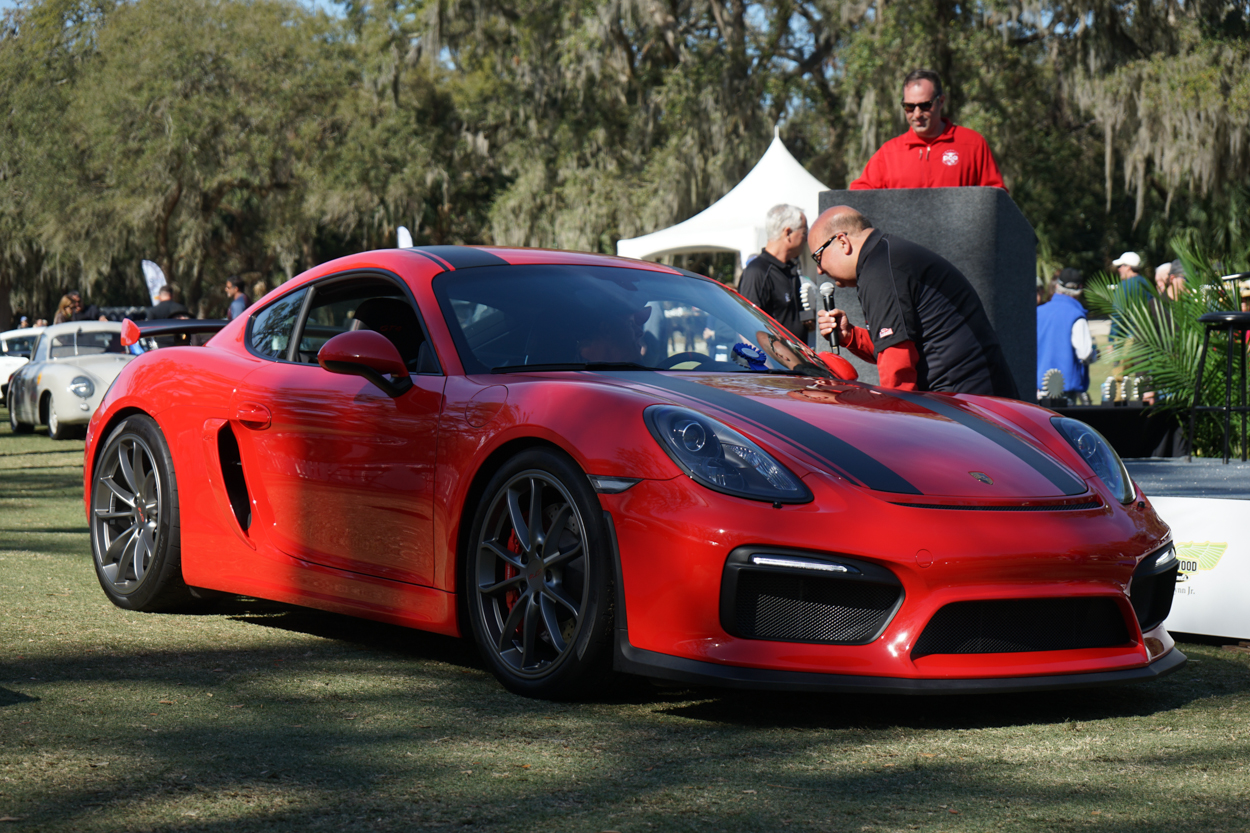 ---
Tom Browney — (P10) Cayenne / Panamera / Macan — 2014 Panamera GTS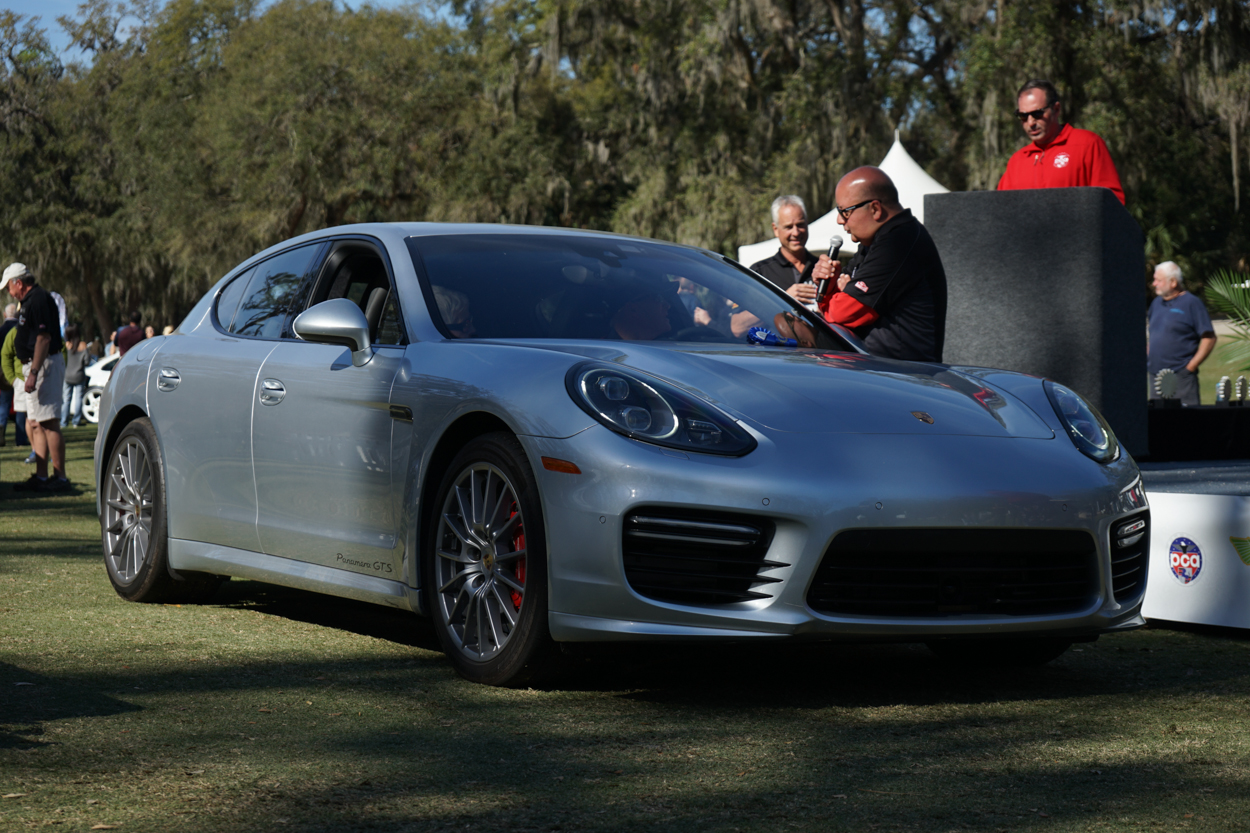 ---
Scott Tyler — (P11) Limited Production / Factory Race Porsches — 1973 911S Peter Greg Brumos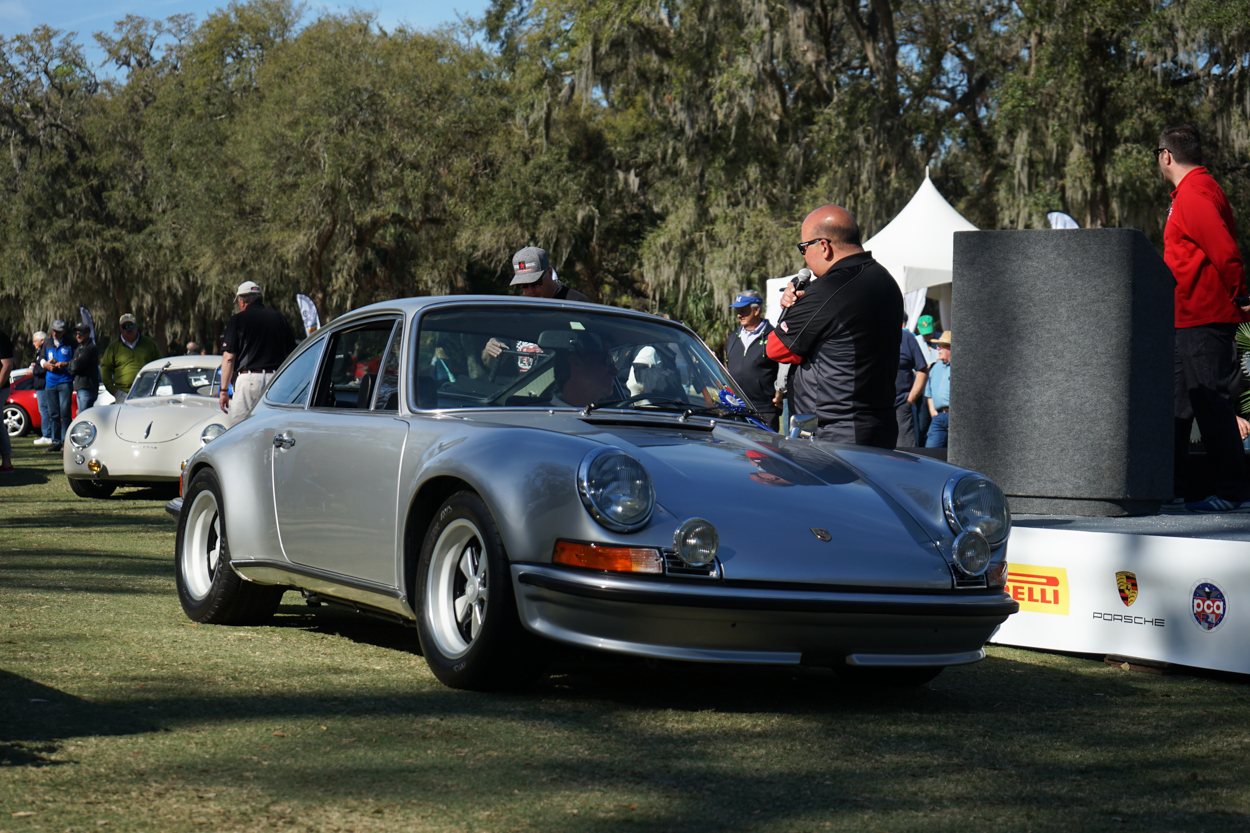 ---
Fred Veitch — (P13) Outlaw / R Gruppe / Tribute Porsches — 1953 356 Outlaw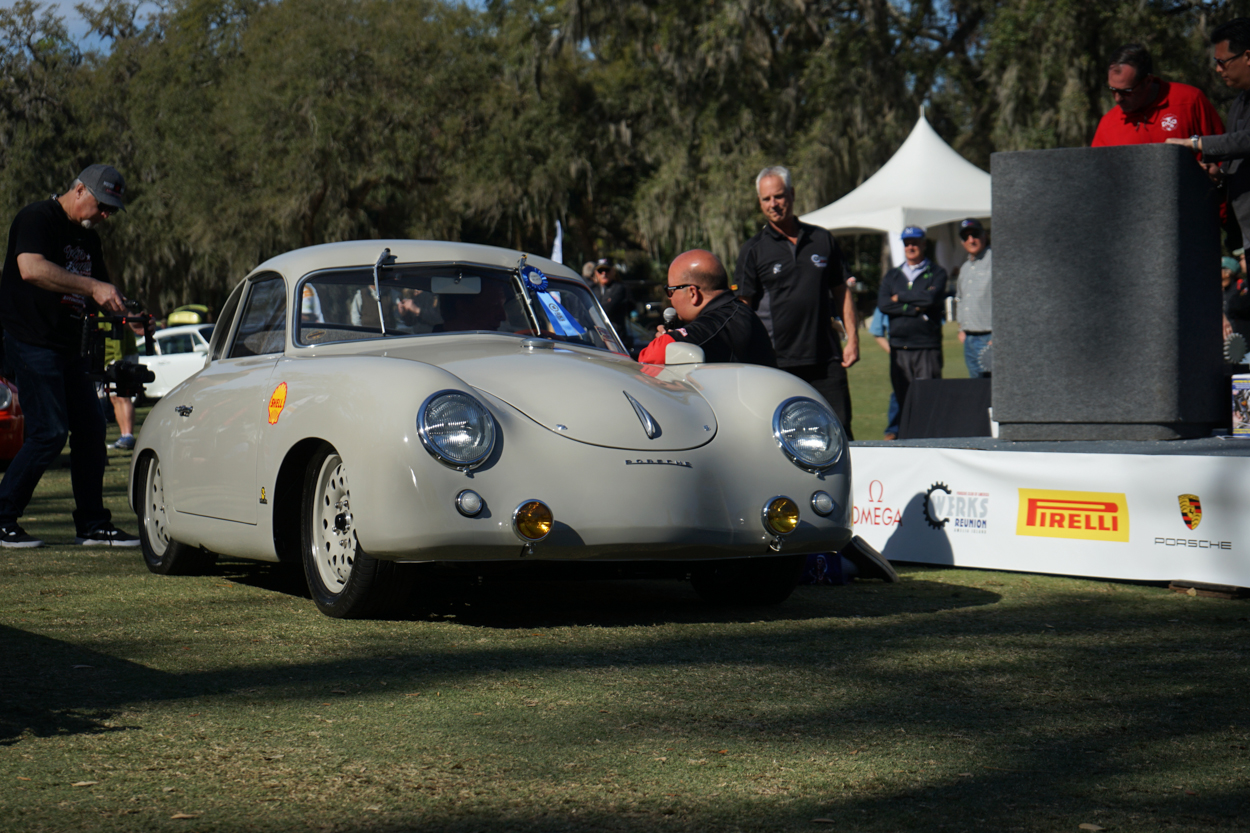 ---
Andrew Light — (P13A) Special Interest / Modified Porsches — 1979 911 SC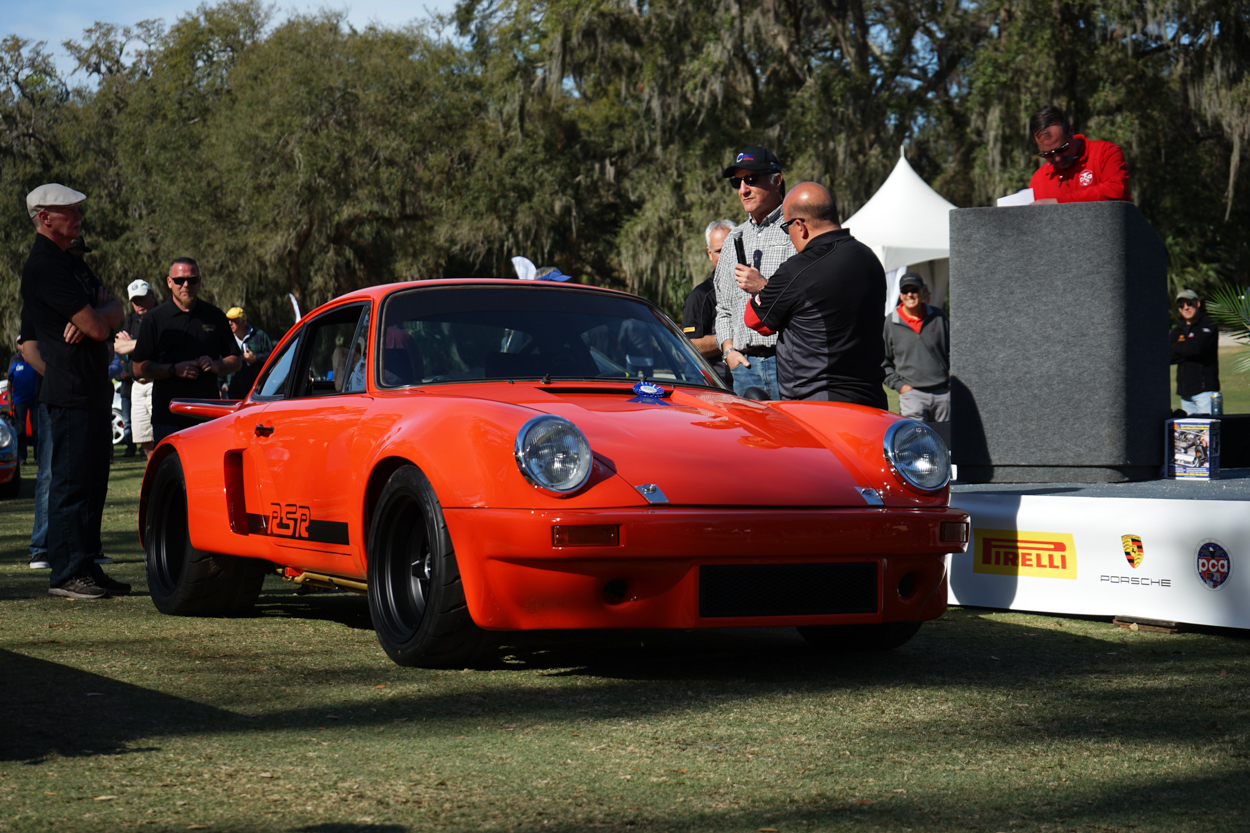 ---
Sponsor Awards
Pirelli — Bill Riddell — 1969 911T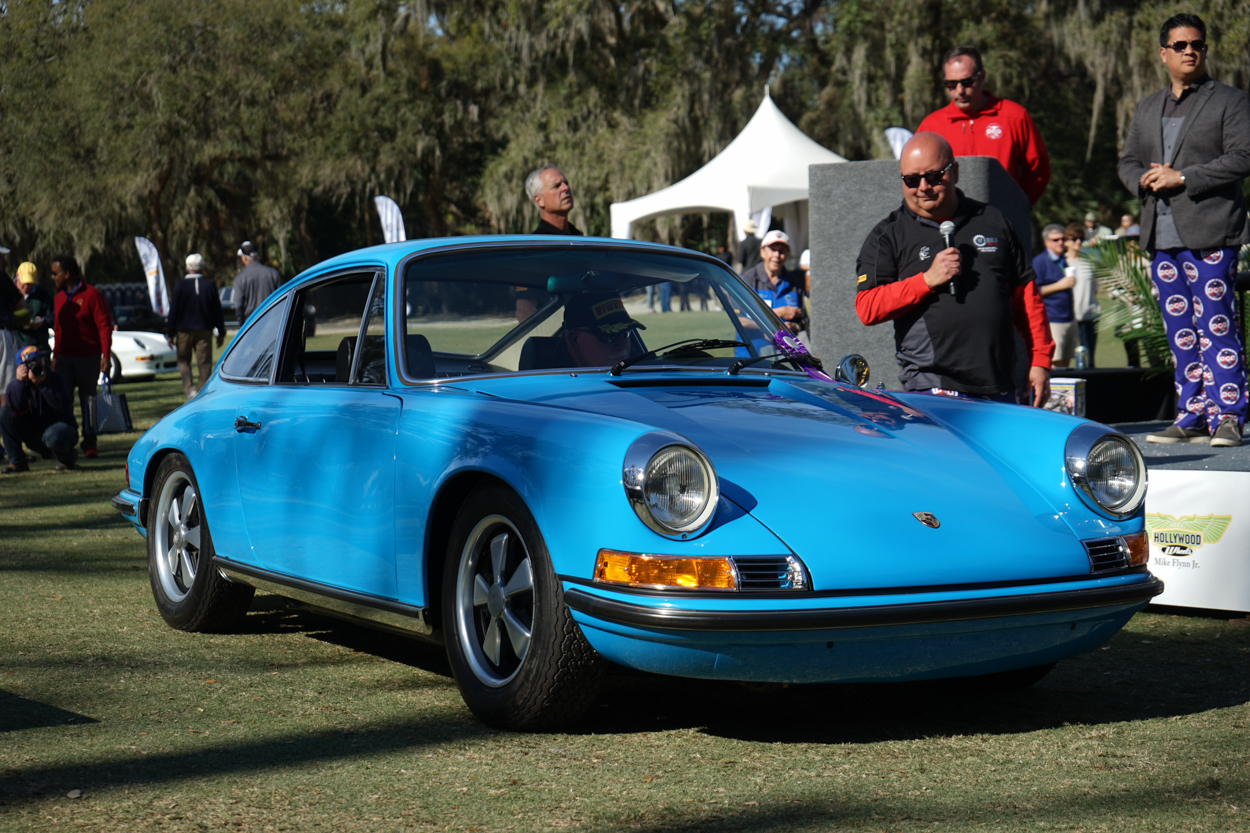 ---
Porsche — Richard Papy — 1979 911 Turbo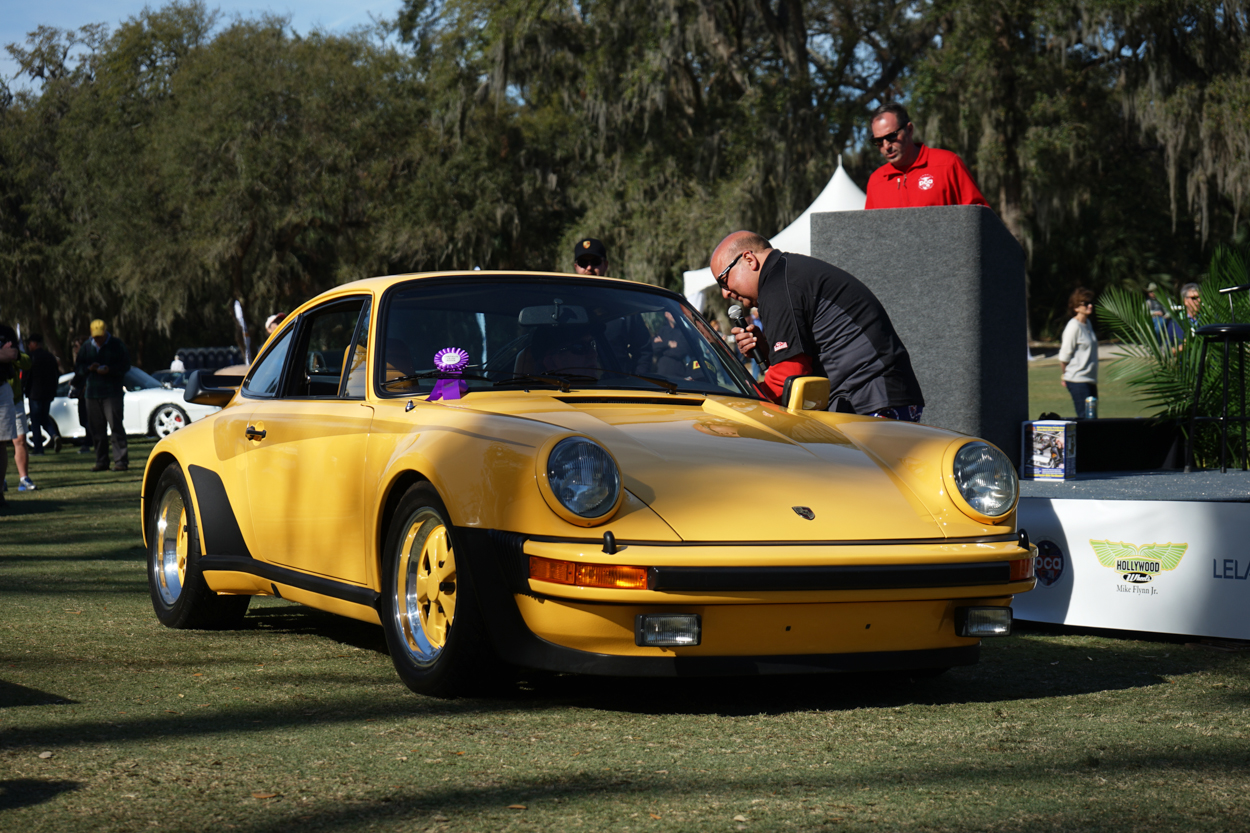 ---
Cobb Tuning — John Volchko — 2012 Boxster Spyder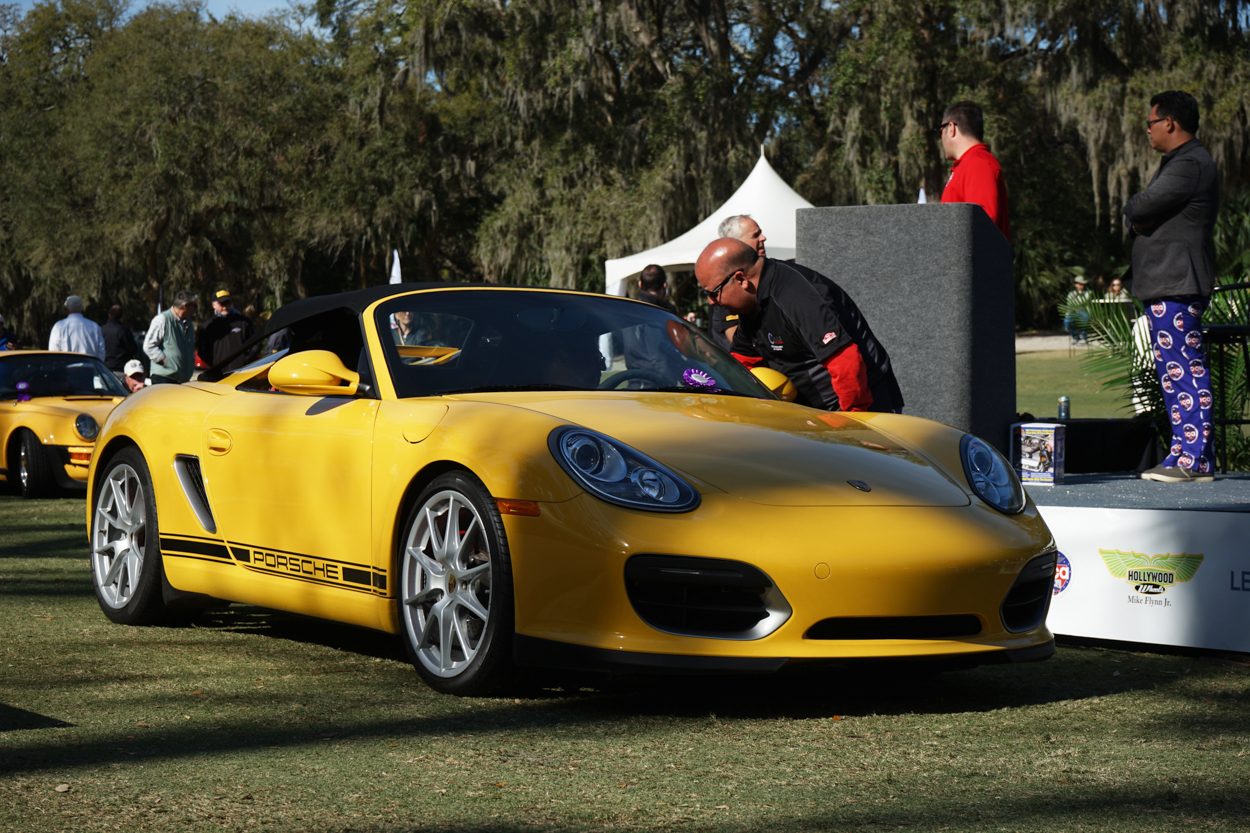 ---
Griot's Garage — Mark Erbesfield — 1973 911 RSR Tribute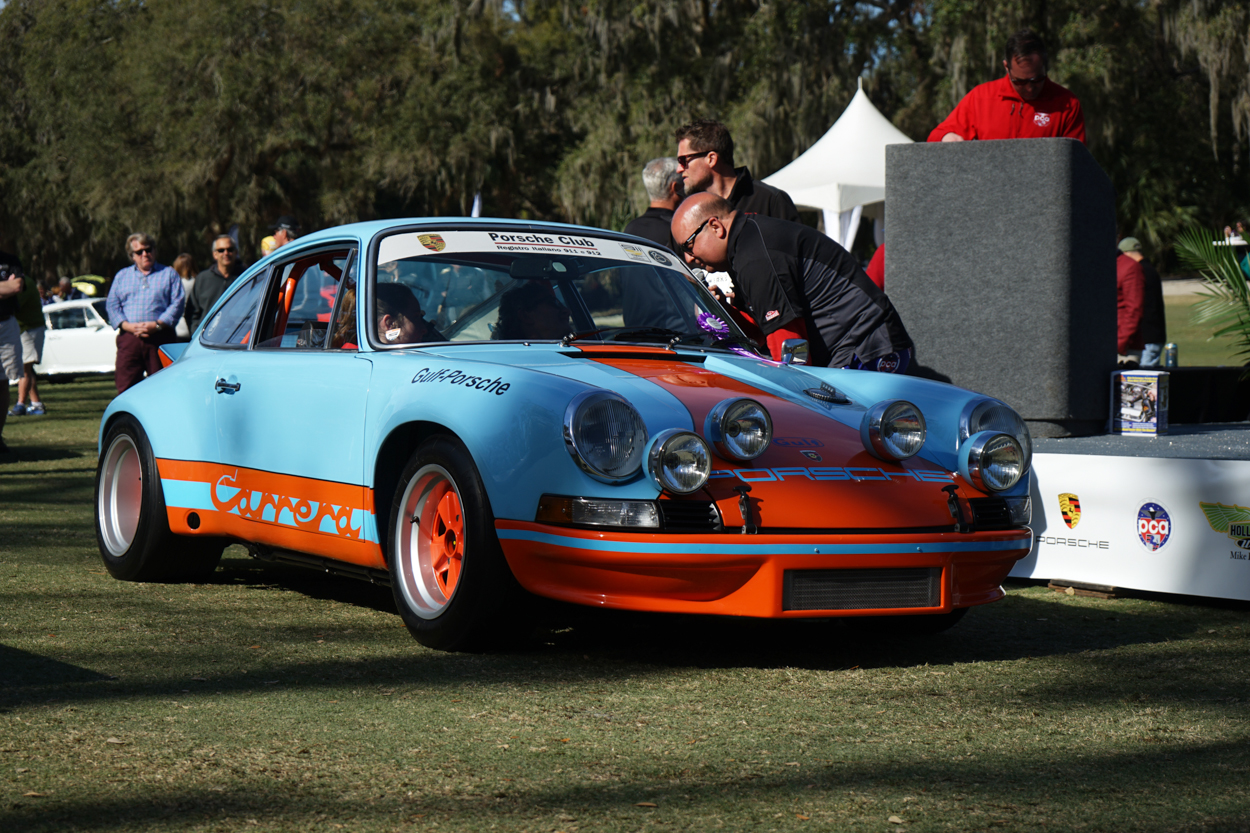 ---
Leland West — Matt Peckham — 1955 356 Speedster