Porsche Macan real world review
Article by Irwin Levy
Photos by Irwin Levy unless noted otherwise
In March of 2017, I decided to upgrade my ride to a premium Sport Utility Vehicle, and the most influential criterion in my decision was an emphasis on "Sport" more than "Utility." I test-drove a Porsche Macan and all of its competitors from Europe and Japan. Some of their price points were more favorable, yet at decision time, price ultimately took a back seat to other qualities.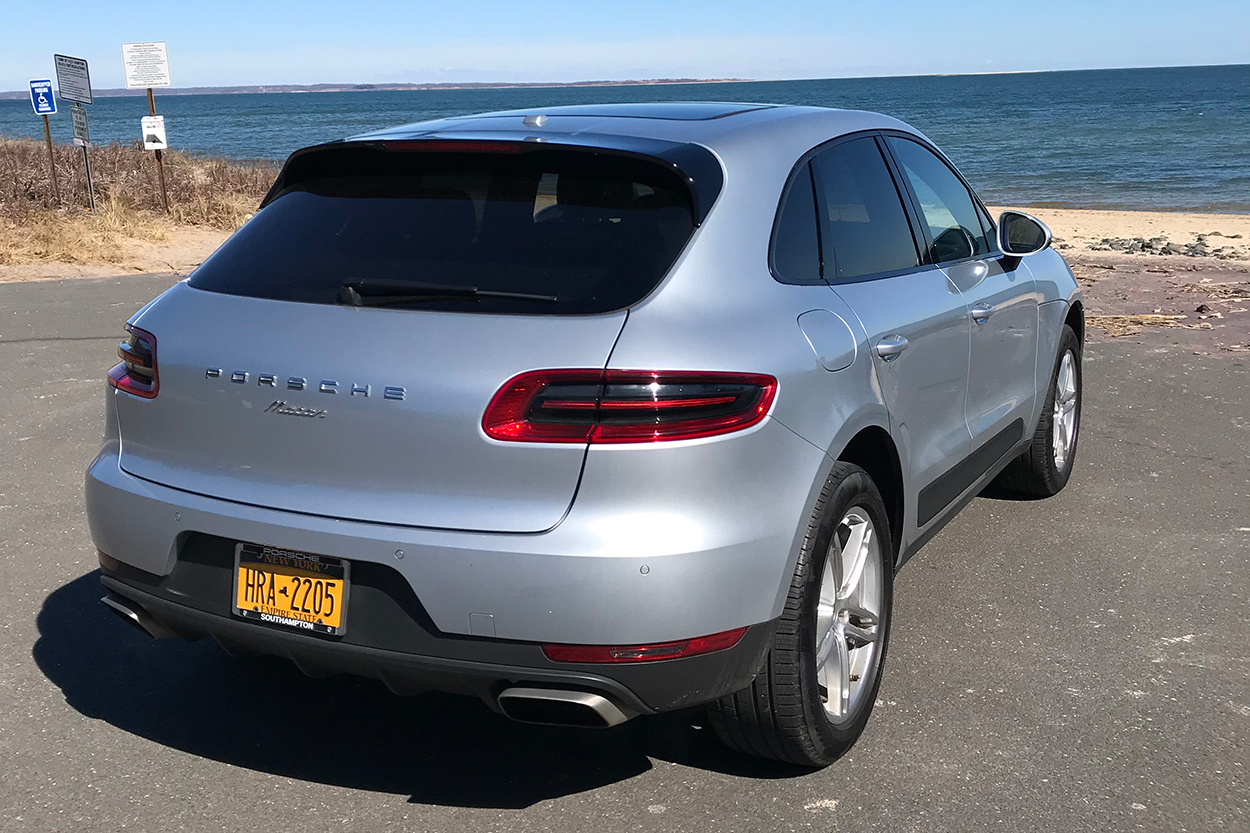 I only test-drove a base Macan for a simple reason: I was already at the top of my budget. I chose one of the Macans in stock at the dealership for the test drive and ended up buying it. My non-negotiable requirements were Rhodium Silver Metallic paint, navigation, and the panoramic roof. It had some other upgrades that I wasn't planning on, but, in retrospect, am quite glad to have: 19-inch Turbo wheels with colored Porsche crests, Porsche dynamic light system, premium Bose sound system, lane-change assist, heated seats, and my favorite, heated steering wheel. I sneered at that one initially, but it's a game changer here in the Northeast.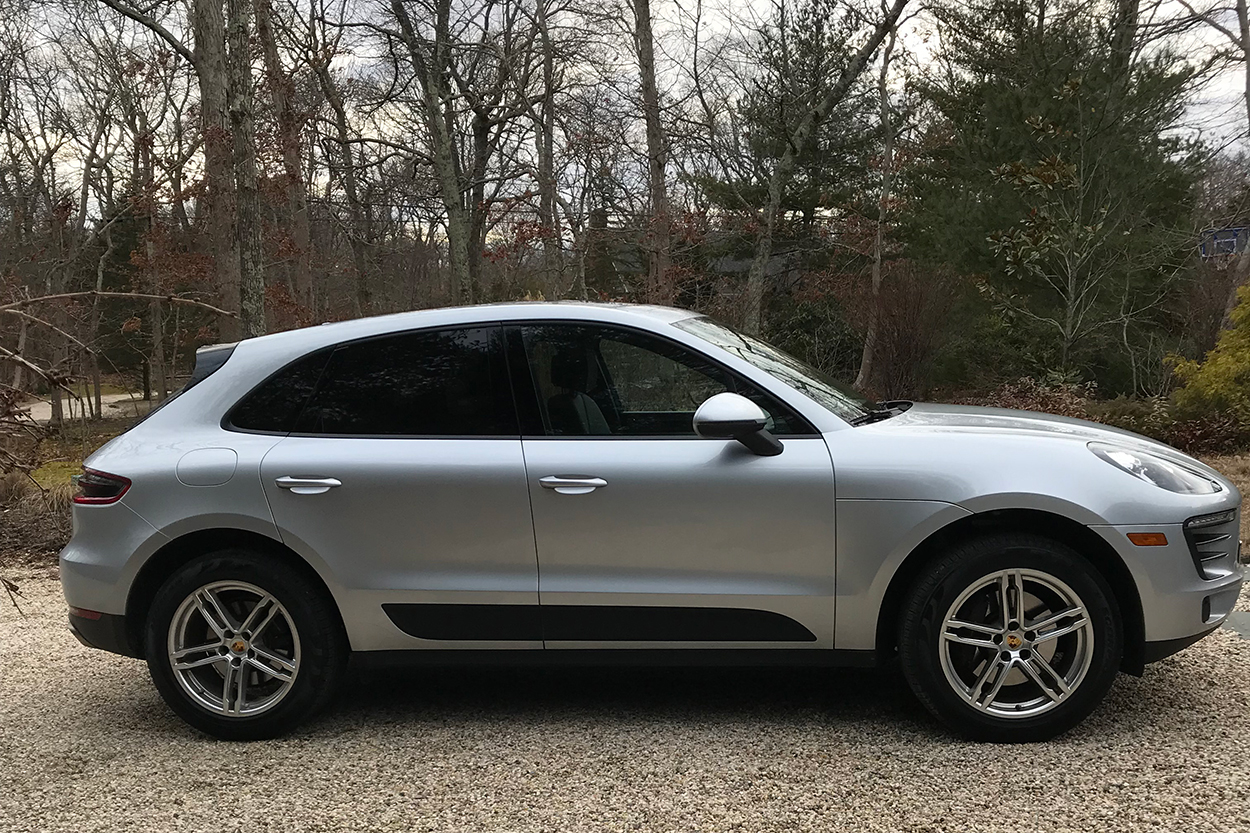 I know there has been scuttlebutt about the power-to-weight ratio of the four-cylinder Macan. Yet there have been few road tests of the base model for a broad consensus on whether the inline four's 252 horsepower and 273 pound-feet of torque are enough to comfortably haul around 3,900+pound Macan. It felt plenty quick on the test drive, and I certainly haven't felt a need for more power in the past year I've owned it. I drive the Macan every weekend to eastern Long Island, 94 miles each way with about two-thirds of that distance on the highway. If anything, I have trouble keeping my speed below 75 miles per hour — it's deceptively fast. It passes effortlessly, acceleration is quick, and makes me believe the S, the GTS, and the Turbo must be absolute rockets. But this is a real-world review, and I must also note my consistent 28-29 miles-per-gallon average on weekend trips has been a most pleasant and unexpected surprise (better than the EPA's 22 mpg city/highway average), and frankly more important to me than slightly better acceleration. For the record, Porsche says that zero-to-60 mph can be dispatched in 6.3 seconds.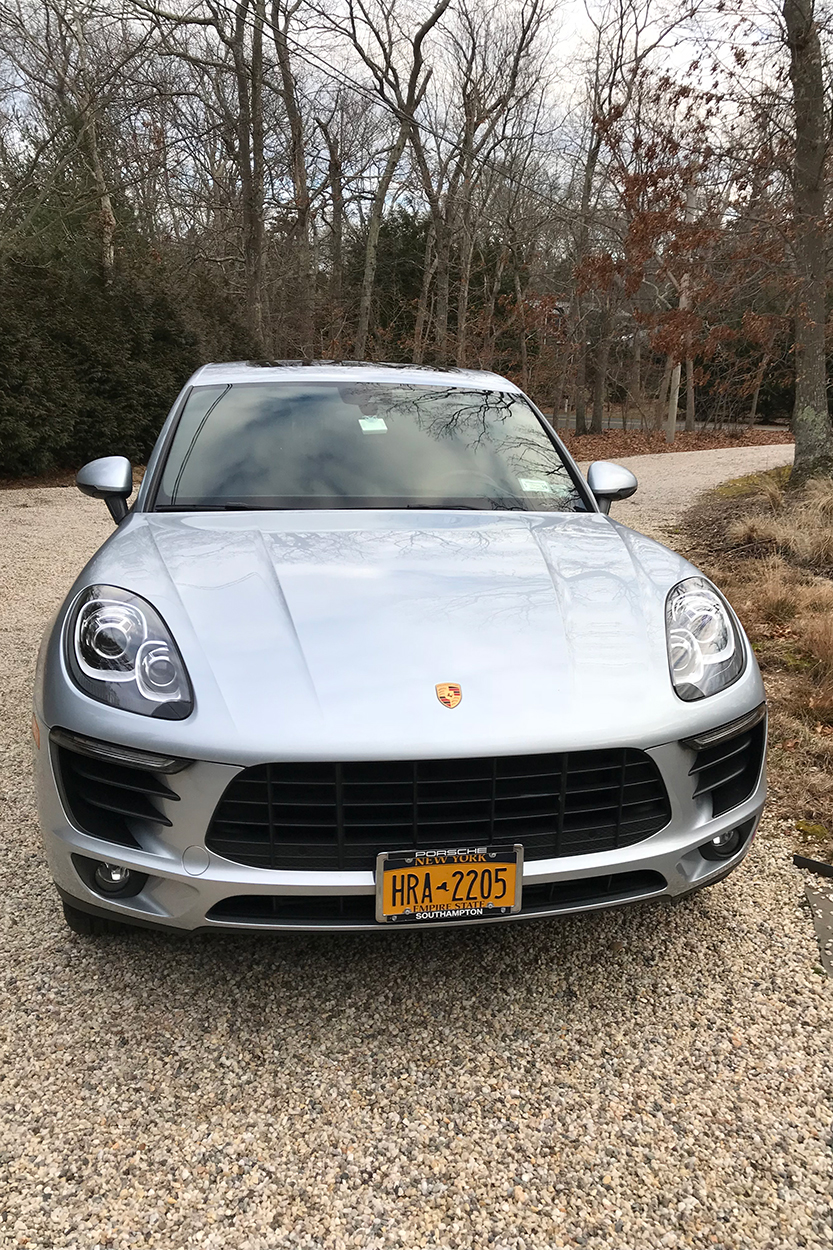 The drive across the length of Long Island is mostly as straight as the proverbial arrow, but the last three miles are on a winding country road. It is here that I press Sport mode and channel my inner speed demon. While I don't claim to push the compact SUV to any extremes, the well-tuned suspension, the sharp steering, and the driver-focused interior all combine to turn the Macan into a serious driving machine that inspires confidence. I feel more alert and one with the road than I've ever felt in any other vehicle.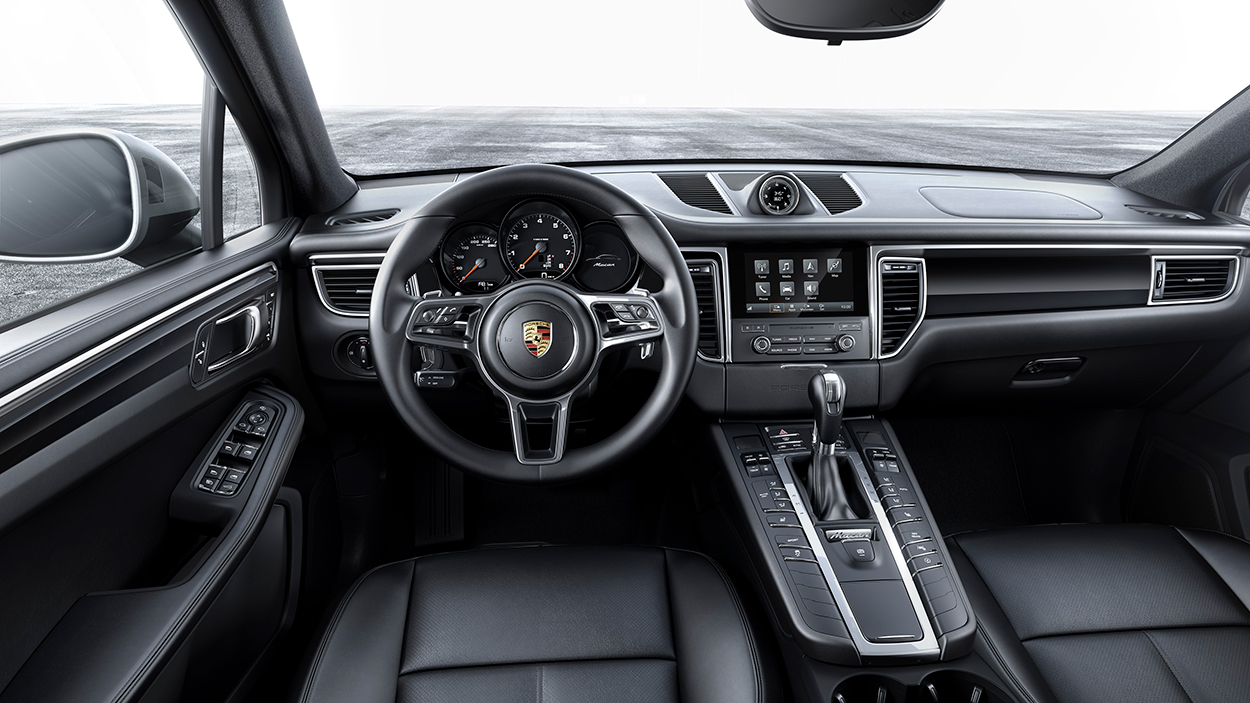 Photo courtesy Porsche
The interior quality is by far the best in its class in my opinion. I love the firm seats as well; my back hasn't ached on a single road trip, which was a common occurrence in prior vehicles I've owned. I also have not found it wanting for more utility, despite the critiques I've read about its smallish cargo area and back-seat head room. This car hauls a ton of stuff back and forth each weekend — boogie boards and beach gear all summer — and navigates the big-box stores just fine. Yes, Sport was the priority, but Utility was important, and it hasn't disappointed.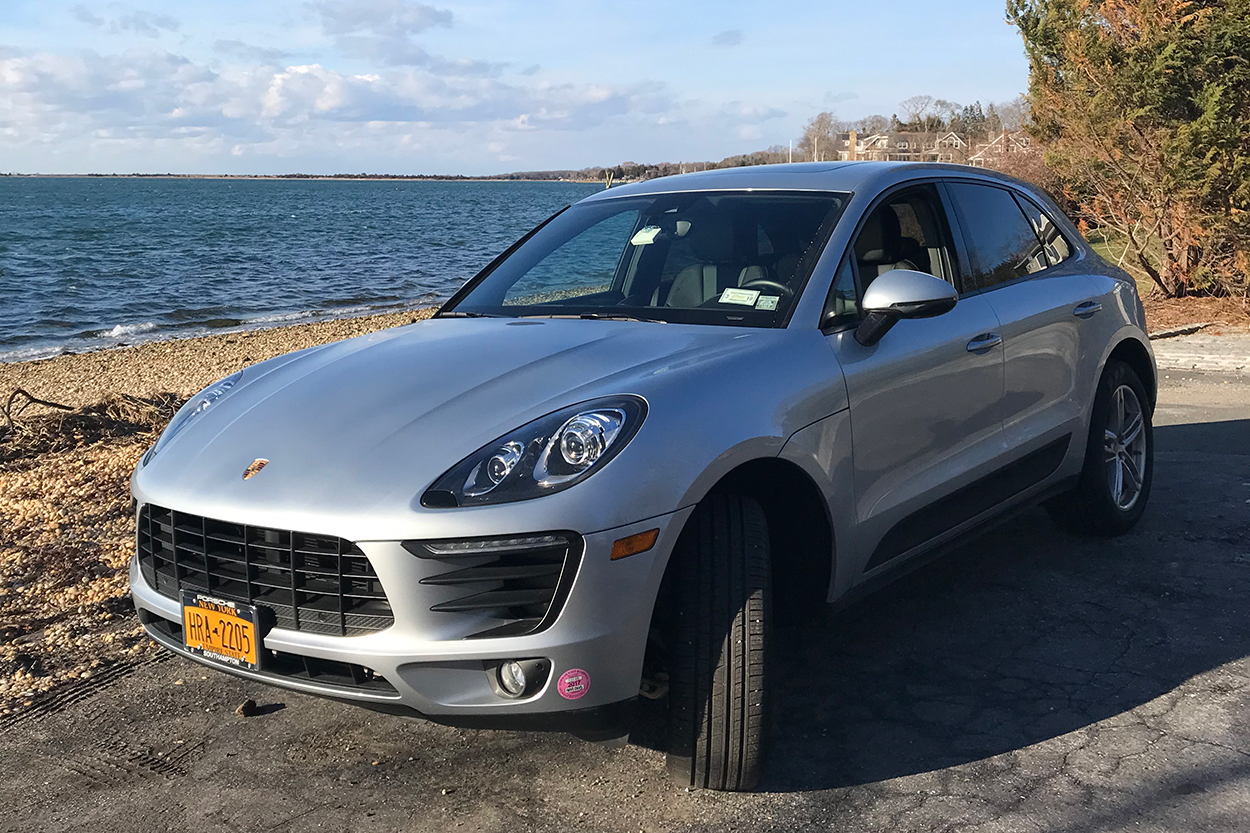 Mechanically speaking, my Macan has been completely reliable to date almost one year in and with more than 10,000 miles on the odometer. My one-year service was just completed, and while you shouldn't expect the price to reflect a 10-minute oil change on a mid-'90s Honda, you won't need to take a second mortgage out either.
Interestingly, I received a Cayenne as a service loaner, and it expectedly felt like the bigger SUV that it is, emphasizing utility a bit more, sitting higher, and feeling less intimate inside than the Macan. It was a nice point of comparison that affirmed my preference for the compact SUV.
My summation: The Macan is more than the great car I've just reviewed. It's exclusive access to an intangible emotion, one that celebrates the history, the mystique, and the aura of the Porsche brand. I felt it on the first test drive, and I continue to feel it to this day. So will you.