Book Review: Hurley: From the Beginning
Title: Hurley: From the Beginning
Author: Sean Cridland, Hurley Haywood
Publisher: Visions of Power Press
Format: 420 pages, Hardcover
Where to Buy: Visions of Power Press
How Much: $95.59
Article by Benjamin Shahrabani
Photos courtesy Visions of Power Press
Most racing enthusiasts are quite familiar with Hurley Haywood. Throughout his career, the American race car driver has won pretty much every prestigious event, many times in a Porsche: A record five overall victories at the 24 Hours of Daytona, three at the 24 Hours of Le Mans, and two at the 12 Hours of Sebring in addition to a 1988 Trans-Am title, two IMSA GT Championship titles, three Norelco Cup championships, a SuperCar title, and eighteen IndyCar races including at the Indianapolis 500. 
Retired from the highest levels of motorsport since 2012 yet still active on the vintage race circuit, Haywood has accomplished much in his professional life outside of racing including becoming one of the driving forces behind the recently sold Brumos chain of car dealerships, and serving as Chief Instructor at the Porsche Driving Experience in Atlanta. More recently — and seemingly at least partially prompted by a life-changing encounter with a young journalist in which the hall of fame racing driver turned from interviewee to life-saving counselor — Haywood has become an author, and decided to tell all about his life in "Hurley: From the Beginning."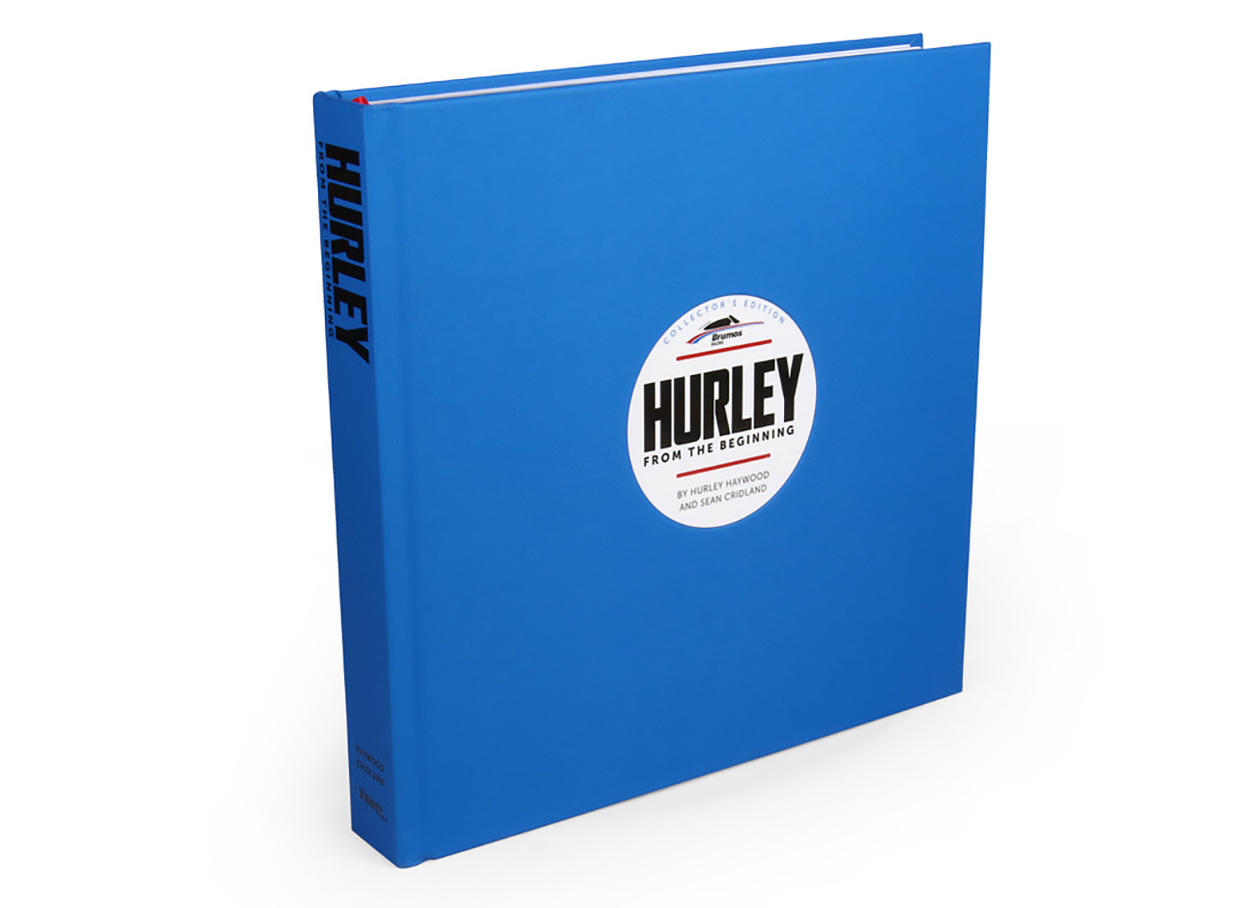 In the autobiography co-written with Porsche Panorama contributor Sean Cridland — and a foreword by Porsche Factory Driver Patrick Long — Haywood describes his early childhood and upbringing in Chicago, his burgeoning interest in cars, and later a chance meeting at a Northern Florida racetrack in September 1967 with Peter Gregg, the owner of Brumos Porsche and one of the most preeminent Porsche road racers of the 1960s and 1970s. He helped convince the younger Haywood that he might have a future in motorsport. Mentored by Gregg, Haywood's nascent career would soon take a great leap forward within just a few short years with successful drives in the SCCA's Can-Am series and a Brumos win at the 24 Hours of Daytona. With the die set, over the ensuing decades Haywood would become arguably the greatest endurance racer of his generation, his career fittingly bookended by drives in a Brumos-liveried Porsche.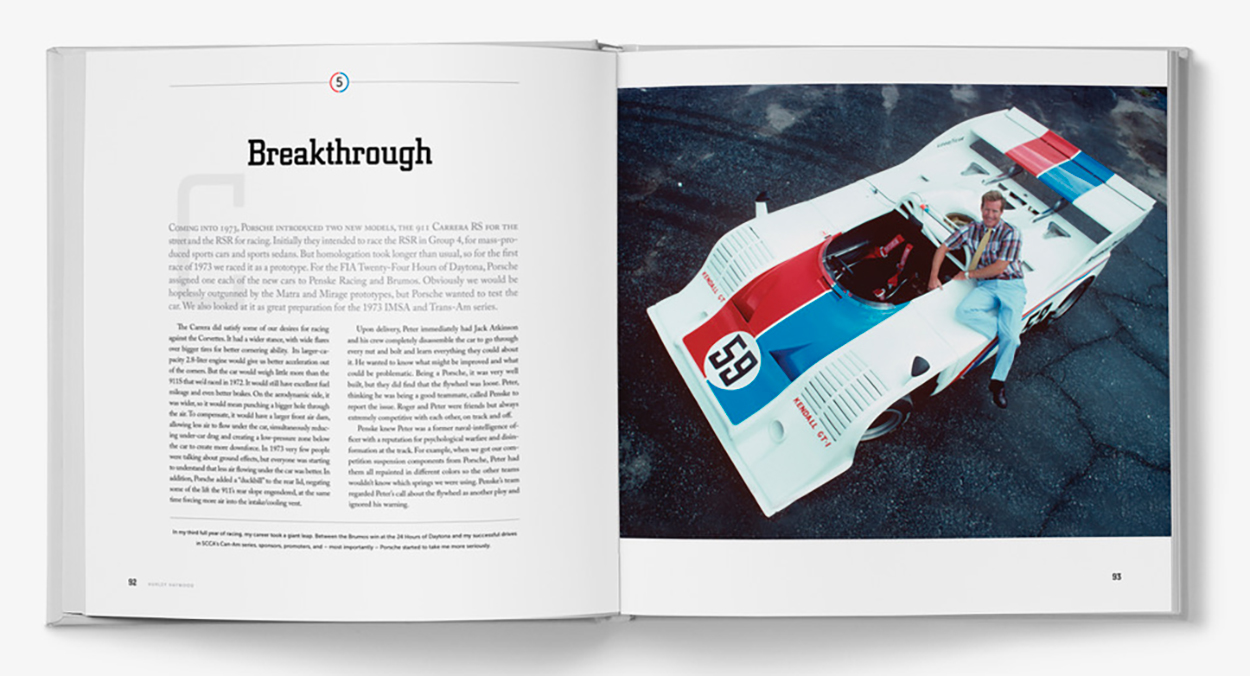 Haywood speaks about the important races of his career, which are made all the richer due to his immense firsthand racing experience at the highest levels of motorsport. Naturally, the author doesn't forget dishing about friends and acquaintances, many of whom he battled with and against — including Mark Donohue, Al Holbert, and Vasek Polak. More saliently, Haywood also reminisces at length about Peter Gregg, who committed suicide in 1980 at just 40 years old, as well as speaking to a part of his life that was long an open secret with the racing community. 
"Hurley: From the Beginning" is one of those rare, compelling autobiographies that details the life story — to this point — of an exceedingly talented racing driver and compassionate human being. Its 420 pages breeze by when many books of this nature can feel slow and plodding. If you want enjoy learning about one of the most important race car drivers ever, buy this book.