Book Reviews: 'Our Le Mans' and 'Porsche 911: Air-Cooled Years 1974-1989'
Article by Benjamin Shahrabani
Photos courtesy Delius Klasing and Berlin Motor Books
Title: Our Le Mans: The Movie – The Friendship – The Facts
Author: Hans Hamer
Publisher: Delius Klasing
Format: 216 pages, Hardcover
Where to Buy: Delius Klasing website
How Much: 39.90 € (~ $49 at time of writing)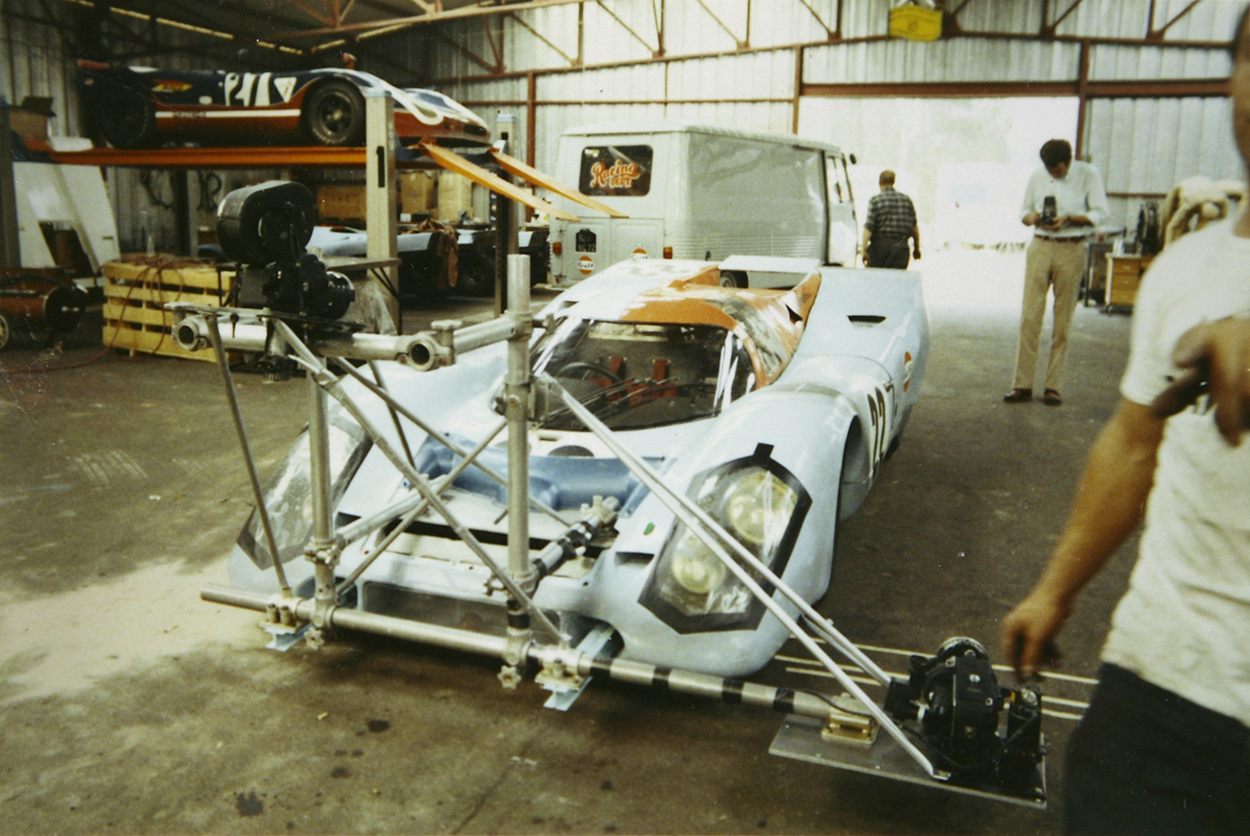 It might be difficult to believe, but close to half a century has elapsed since Hollywood legend — and real-life racing fanatic — Steve McQueen commenced filming on "Le Mans." He took the lead role in the opus to racing, battling Ferrari 512Ss for Le Mans glory while behind the wheel of a Porsche 917. The production would spiral out of control and ended up not only incurring months of delays, budget woes, and a filming shutdown, but also causing several members of the crew to sustain severe injuries — including race car driver Derek Bell, who suffered burns to his face after a crash, and Formula 1 driver David Piper, who lost control of his Porsche 917 at over 170 miles per hour, costing him his right leg from the knee down.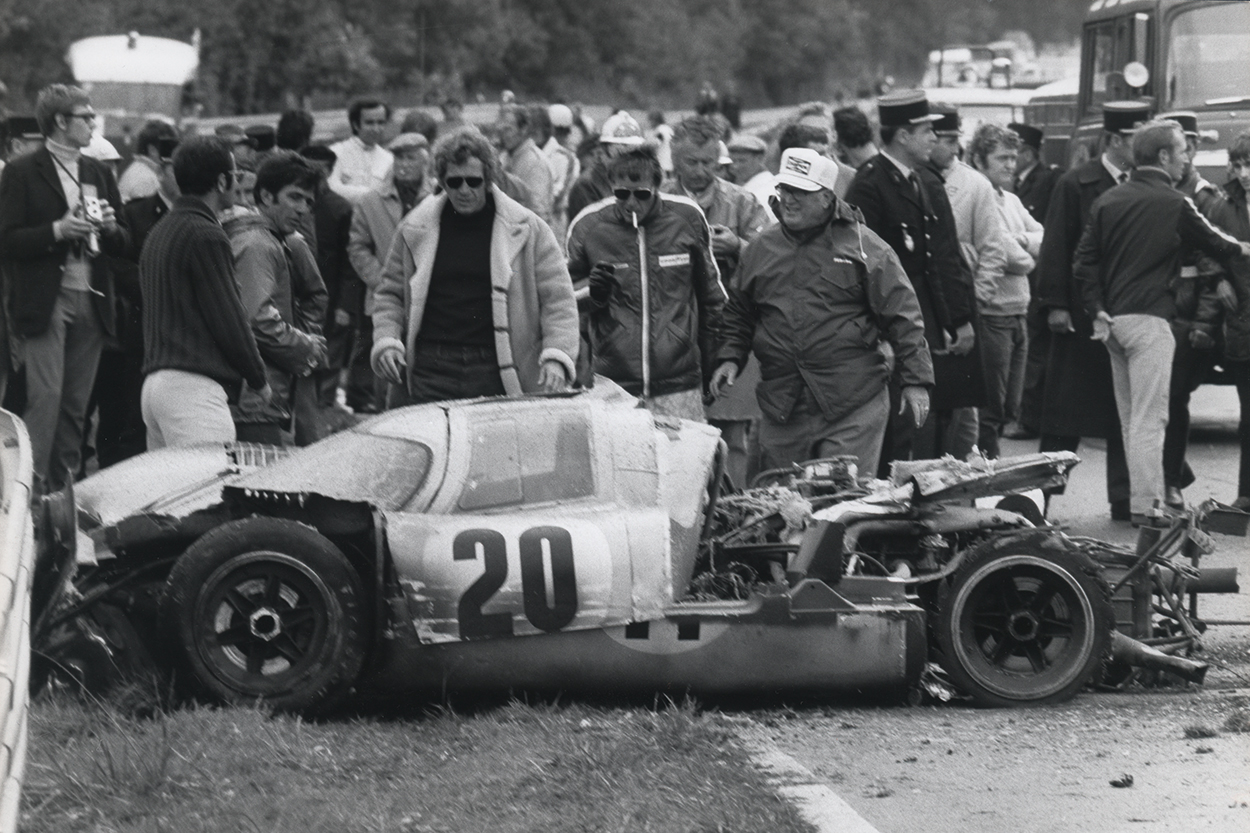 In the recently released book "Our Le Mans: The Movie – The Friendship – The Facts," journalist Hans Hamer — who spent 17 years growing and developing the famous German automobile magazine Auto Bild — sought to uncover new insights into the making of a film that was savaged by contemporary critics yet is beloved today by motorsports fans worldwide.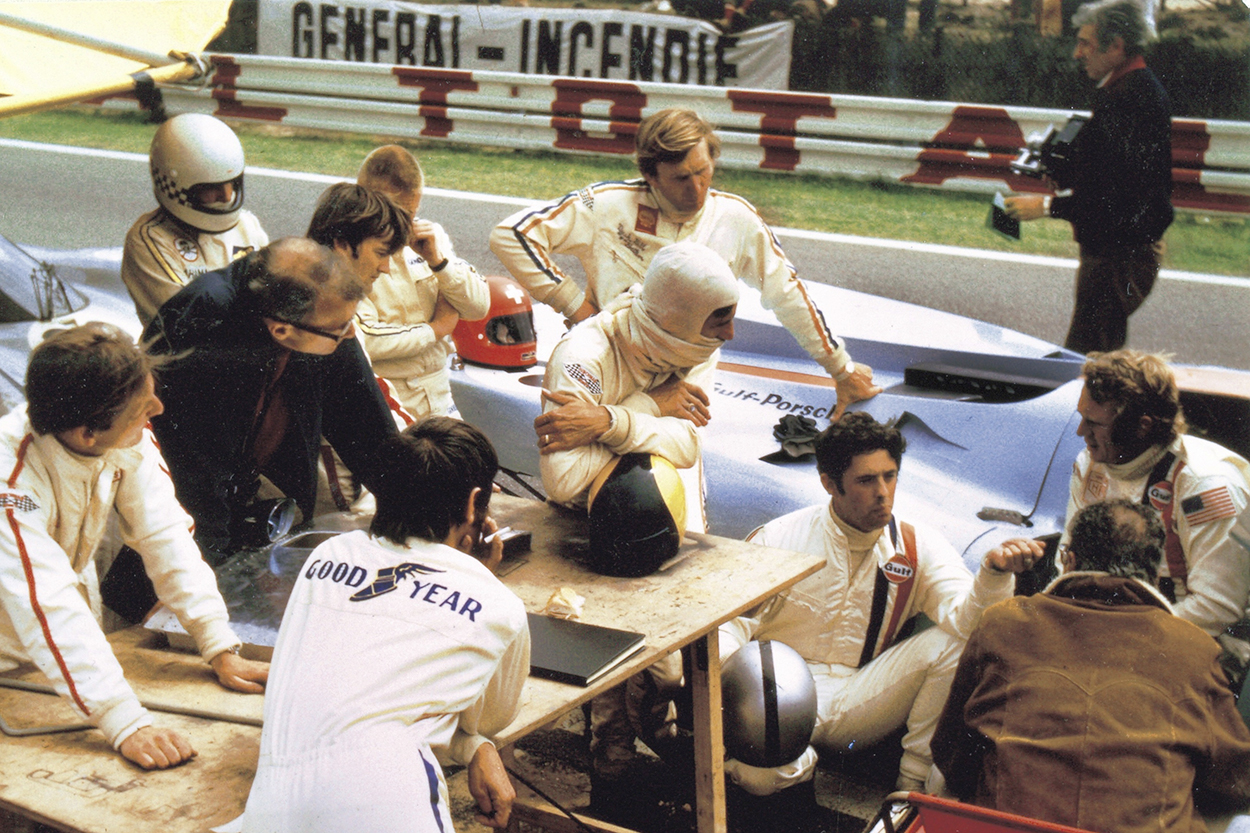 Packed with previously unseen photographs and mementoes, "Our Le Mans" is a collection of interviews with many of the figures who were present during filming, primarily Siegfried Rauch, the German actor who played Mcqueen's rival in the movie yet was the actor's friend in real life. Others included are racing driver Herbert Linge, who drove McQueen's own Porsche 908 as a camera dolly; David Piper, to whom the film is dedicated "for his sacrifice" in the credits; stuntman Erich Glavitza; and Richard Attwood and Hans Hermann, who gave Porsche its first overall victory at Le Mans in a Porsche 917K and then — just weeks later — suited up for the film based on the race.
To commence filming today on a major studio picture without a completed script and no female lead would be bordering on the unthinkable today. But the sentiment that comes across in "Our Le Mans" is that perhaps the chaos that occurred was intrinsic to the movie McQueen was determined to make — the race is the story.
---
Title: Porsche 911: Air-Cooled Years 1974-1989
Author: Andreas Gabriel, Tobias Kindermann, Manfred Herring
Publisher: Berlin Motor Books
Format: 396 pages, Hardcover with Slipcase
Where to Buy: Berlin Motor Books website
How Much: 99.80 € (~ $122 at time of writing)
In order to comply with tough, new safety and emissions regulations in the United States where it sold close to 60% of its cars during the early 1970s, Porsche was forced to perform the first major styling and design changes on its flagship model, the 911.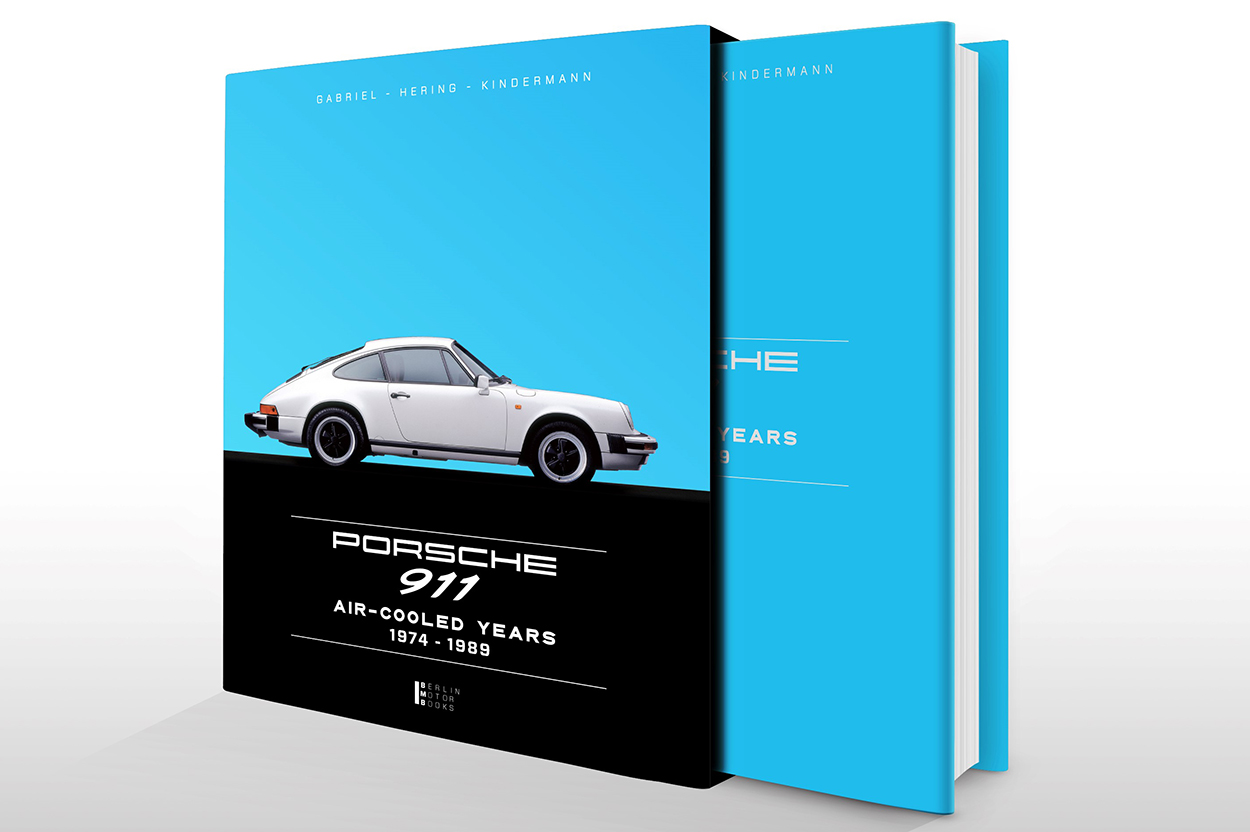 Presented at the 1973 Frankfurt Motor Show, the new G-series featured a shorter hood, prominent impact-absorbing bumpers, and a rear reflective panel with PORSCHE lettering between the taillights, which became a trademark design cue. The standard engine displaced 2.7 liters and produced more torque in comparison to the 2.4 in the outgoing model, while three-point safety belts fitted as standard and seats with integrated headrests provided increased occupant safety. During its production through model year 1989, the platform birthed a multitude of variants including a Targa, a Cabriolet, a Speedster, and a high-performance Turbo model as well as a plethora of production innovations.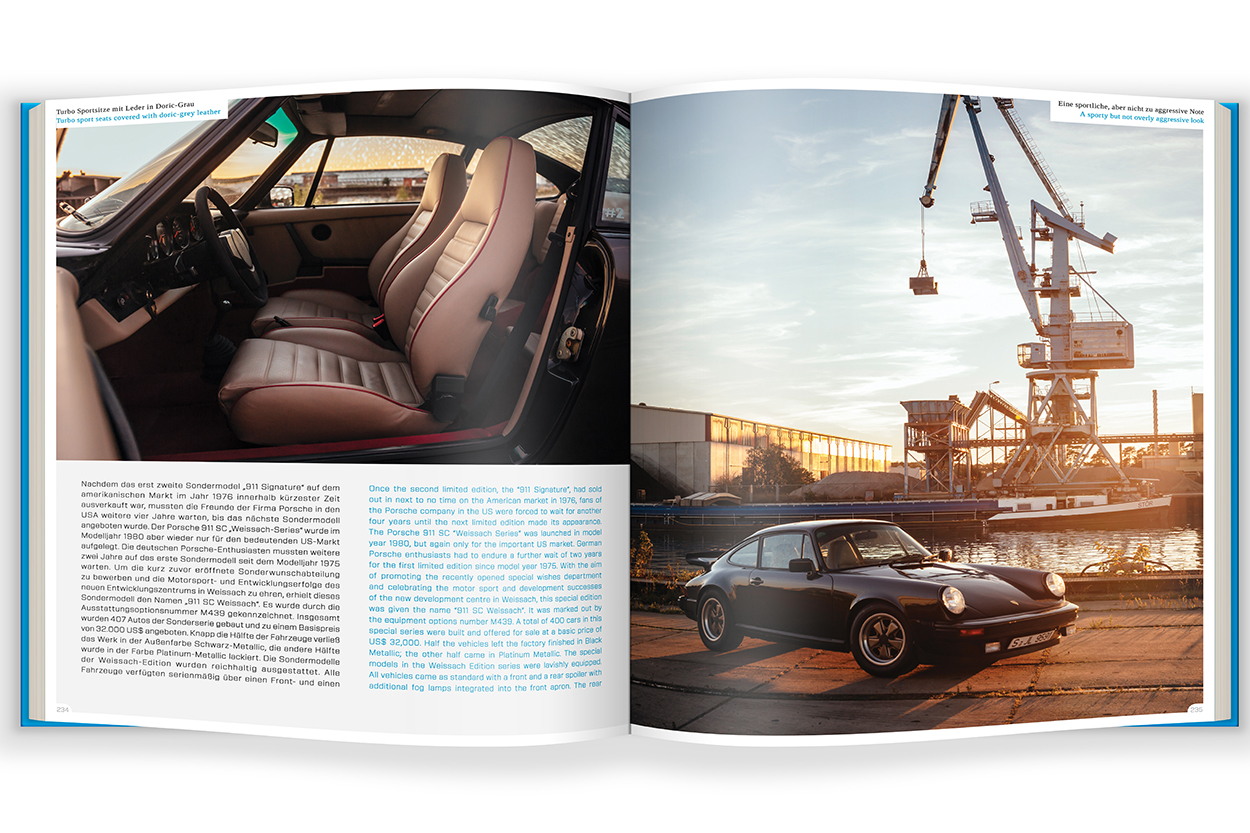 Following the same general format and style as his previous literary efforts concerning the Cayenne, Speedster models, and the 911 Turbo, author and enthusiast Andreas Gabriel, along with co-writers Tobias Kindermann and Manfred Hering, examine the G-series 911 in its entirety. The text, which was written simultaneously in English and German, is well-researched and backed up by a multitude of photographs, reproductions of marketing materials, factory archive material, and model-specific buyers guides. While one might have wished for more diversity in the picture department via the inclusion of technical or conceptual drawings, what sets this book apart is an enlightening interview conducted by Gabriel with Friedrich Bezner, a retired veteran product manager at Porsche who somewhat dispels the widely held notion that Peter W. Schutz was the sole individual responsible for saving the 911 from extinction.