Five reasons why a 997.2 base Carrera is the Porsche we should all be buying
Above: 997.2-generation Carrera coupe and Cabriolet.
Article by Rob Sass
Photos courtesy Porsche
In the probably not too distant future, we'll be able to look at a 911 history broken into three epochs: air-cooled, water-cooled, and hybrid. The 997.2-generation 911 Carrera, which celebrates its tenth birthday later this year, may well go down as being one of the most loved/sought-after of the water-cooled 911s. We should probably be snapping them up in droves now. Here's why: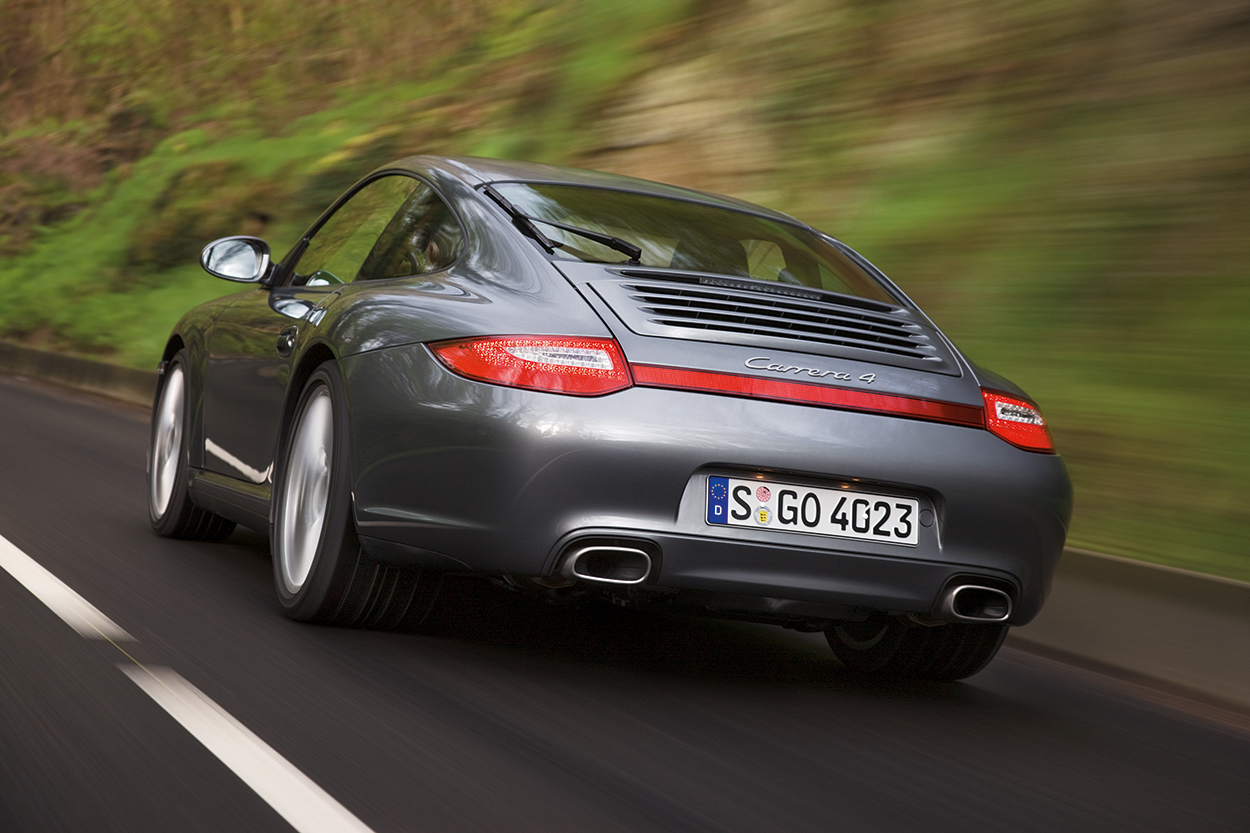 Above: 997.2 Carrera 4 models typically command a premrium over a Carerra.
Looks
I find the 997's predecessor, the 996, to be an attractive car. I've owned two of them now, a base Carrera and a Turbo. Still, I get a twinge of jealously whenever I see a 997 — it's an exceptionally pretty car both inside and out. From the engine compartment lid louvers to the headlights, indicators, and hood cut line, a 997, particularly in a funky color like Macadamia or Malachite Green, is a very attractive car. The interior re-design was also a success, giving the 911 a center stack that for the first time looked like something other than an afterthought.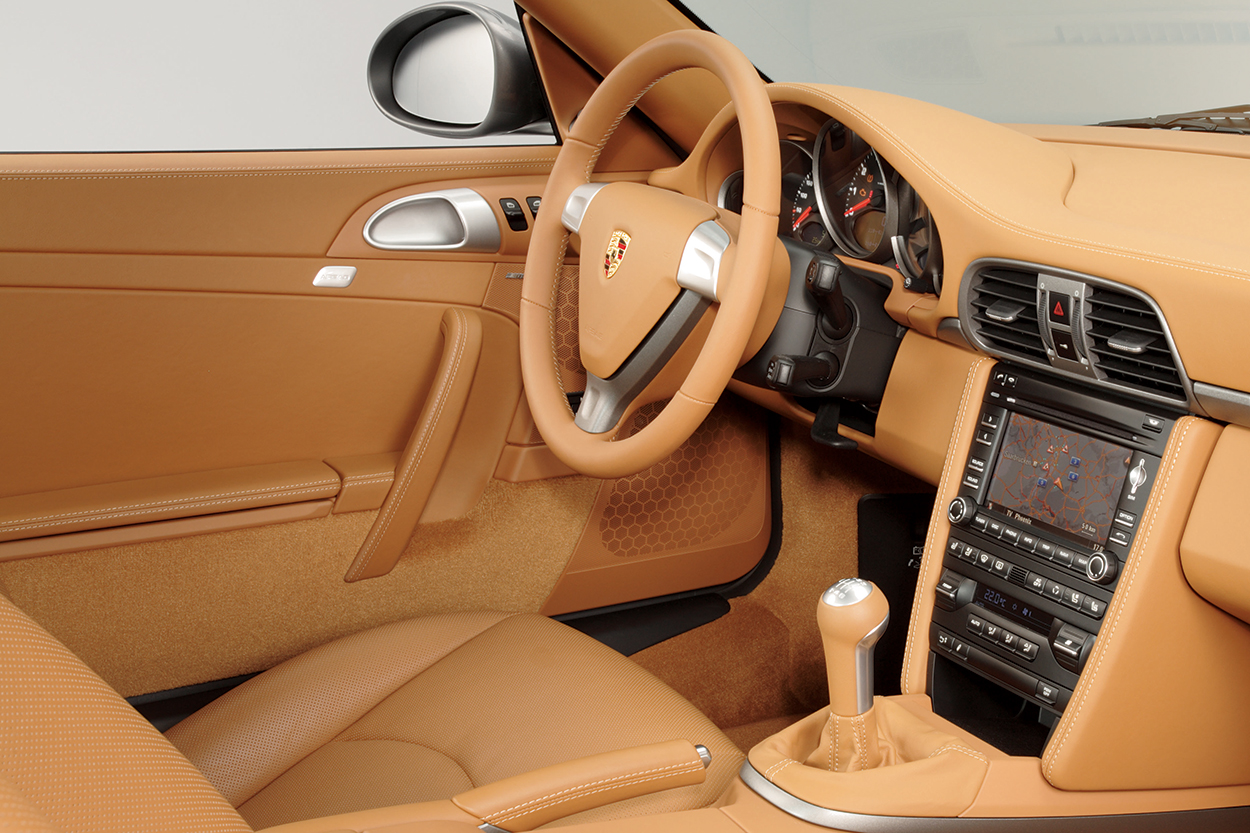 Above: Interior.
Durability
Overhyped or not, the bane of any M96/M97-engined Porsche is the intermediate shaft (IMS) bearing. In the 997.1, it's a particularly nuanced situation — from mid-2005 through 2008 the bearing is not replaceable without an engine removal and tear-down. While those flat-sixes have among the lowest failure rates of IMS-equipped water-cooled engines, the feeling of the Sword of Damocles hanging over one's head is still there to some extent. The 997.2 introduced in the fall of 2008 for model year 2009 at last did away with the IMS bearing and introduced direct-injection and Porsche's brilliant PDK gearbox. The 997.2 engines were simpler designs with 40% fewer parts than its predecessor and has developed few reported hiccups and certainly no pattern of catastrophic failures.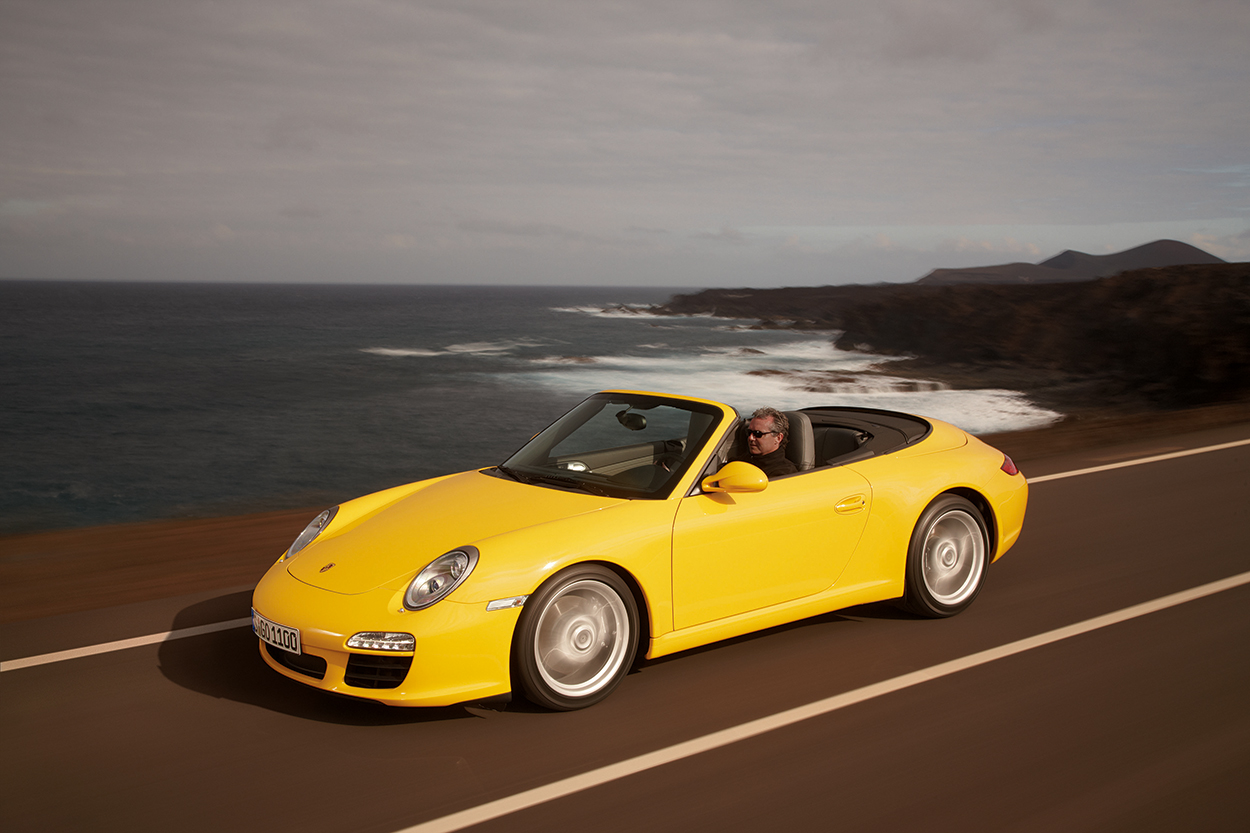 Above: 997.2 Carrera Cabriolet.
Performance
In terms of usable performance, the 3.6-liter 997.2 base Carrera is all anyone needs in a daily driver. It's relatively light at around 3,200 pounds, and with 345 horsepower, zero-to-60 miles per hour comes up in around four-and-a-half seconds. The top speed is somewhere around 180 mph. Maybe not absolute top-shelf today, but neither will you be smoked by a Kia Stinger.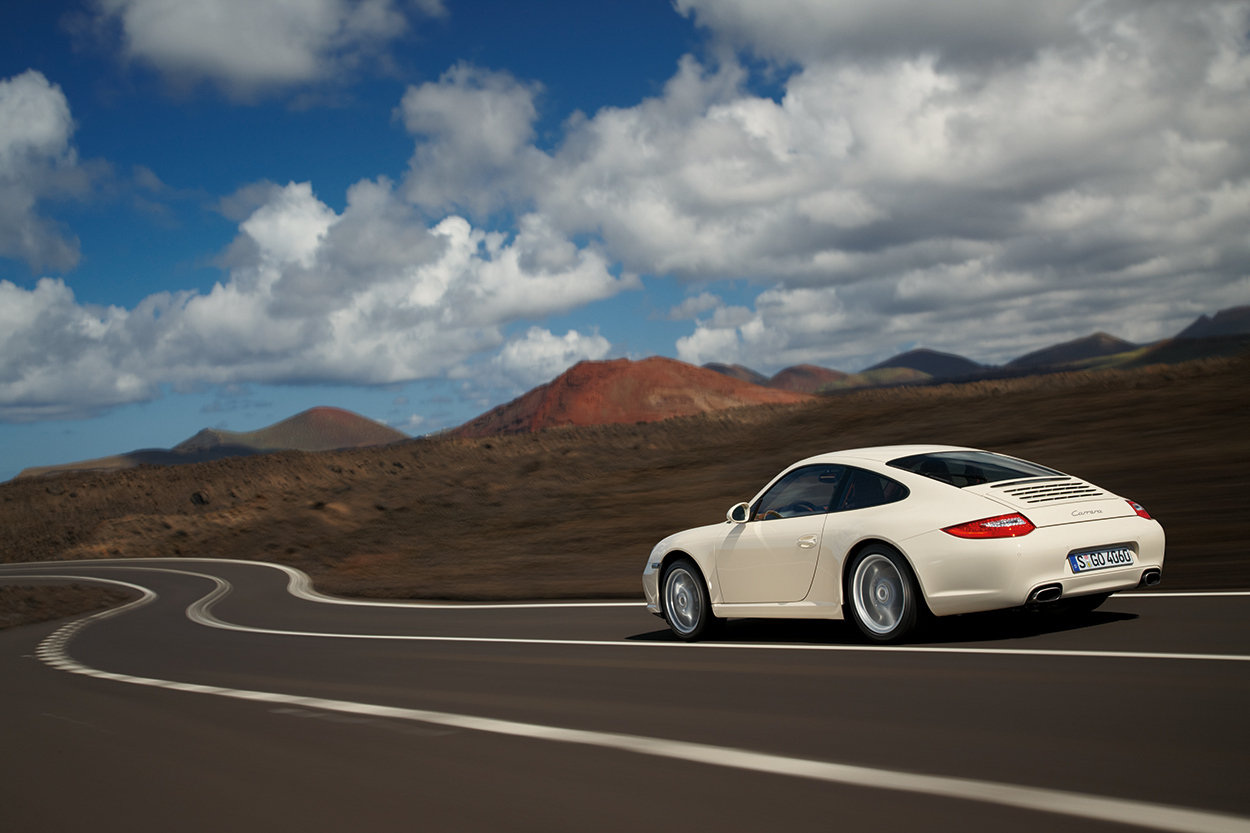 Above: 997.2 Carrera.
Intangibles
The 997 looks and feels like a rear-engined car. Despite technology like PDK, active suspension, and advanced traction control, it's still an old-school 911 as Car and Driver noted a decade ago in their first drive in the summer of 2008: "Sometimes a gentle plow suddenly locks into a vicious bite, which spirals quickly into tail wag if you lift, as your right foot is seemingly screaming to do. Slow in, fast out. That old saw should be engraved on the dash of every 911." It doesn't get any more old school 911 than that.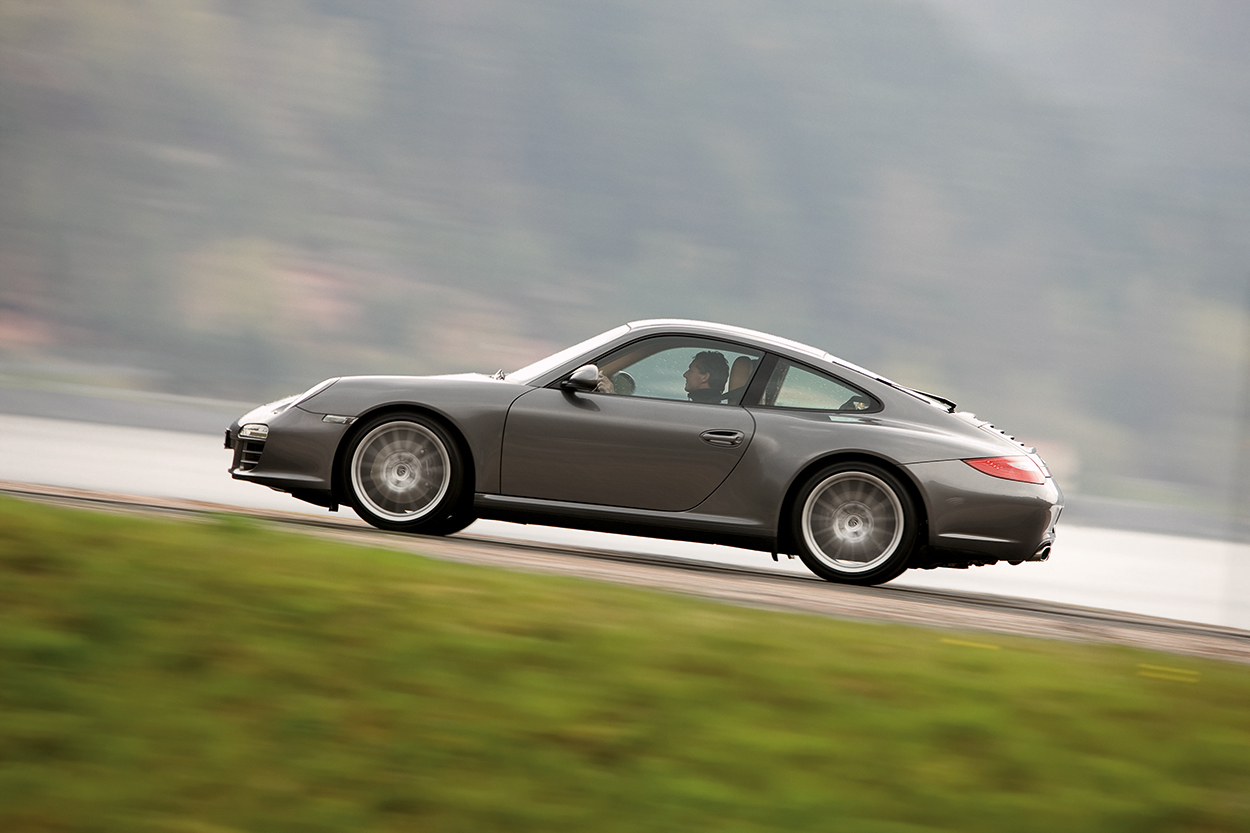 Above: 997.2 Carrera 4.
Price
Now for the best part: The base Carrera is hands-down one of the biggest bargains in the Porsche world. The starting point for a 2009-10 car is around $35,000 for a lightly optioned car with 60,000 to 100,000 miles. (Here's a current ad for a 2009 model for less than $40,000; click here for archived version.) That's a bargain for a car with no IMS worries, excellent reliability and an available PDK gearbox for those who don't want to shift for themselves. There might be a hair of depreciation left in the 997.2, but my gut tells me that this is the bottom of the curve, and we're unlikely to see examples (other than the ones with lunar miles) in the twenties.